Cars & Coffee Detroit Style
5 years ago Events
Cars & Coffee events are a unique modern marvel. If you want to get technical, there have been car shows and meet-ups since man invented the automobile, but the genesis of this particular style of get-together goes back about 15 years to the other side of the United States, to a city I actually worked in around that time. Coincidence? Most definitely. I raced around town in a stock '94 Z28, not exactly the classic hot rod, vintage sports car or supercar these Saturday gatherings were built on. As word got out about this early morning party in Irvine, California, its popularity soared. It was officially dubbed "Cars & Coffee", and the original show quickly outgrew the parking lot it met in. That seems to be a theme for this sort of thing. Eventually, it became so big they moved again, soon drawing 1,000-plus cars. Size was the OG's downfall, as it lasted 8 years before shutting down simply because of logistics.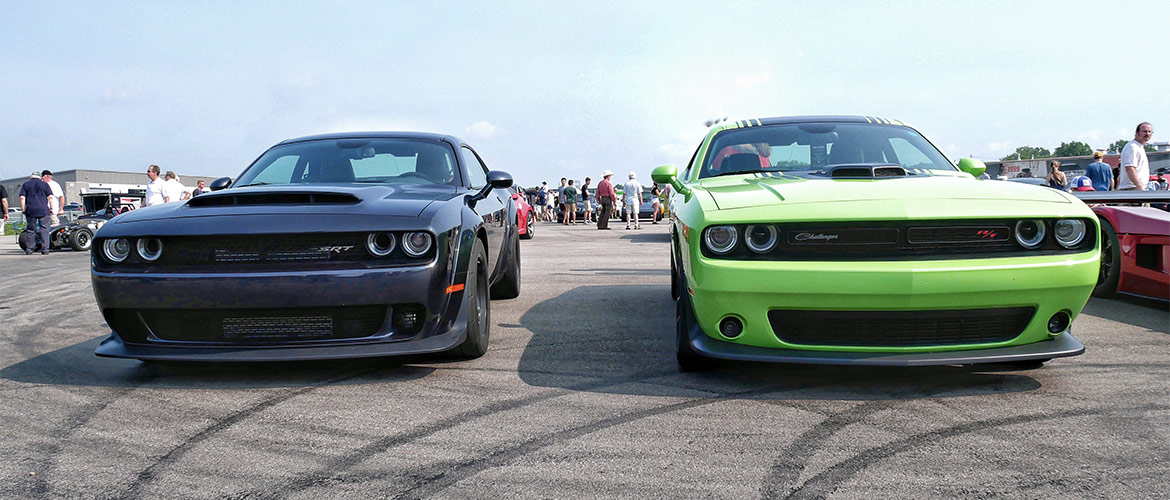 That show spawned a seemingly limitless run of copycat shows in both the United States and overseas, to the benefit of us all. In the summer months of Detroit, you can find a different C&C show every week, with some being run once or twice a season, others more frequently. They're hosted by spots like the Lingenfelter shop in Wixom, Pasteiner's Auto Zone hot rod hobby shop on Woodward Avenue, and M1 Concourse in Pontiac (and many more, as I'm finding out seemingly every day). I was working out of state earlier this year and spent last summer in Iraq, so I hadn't been to one since FCA Design hosted a couple of events in 2016 in Auburn Hills. Their shows in particular are definite must-sees, as they break out some SEMA and Moab Jeep® Safari builds, along with historic cars like the Chrysler Turbine car. And they're subject to the same story as the rest: so many cars show up that they've moved a couple times simply for more room.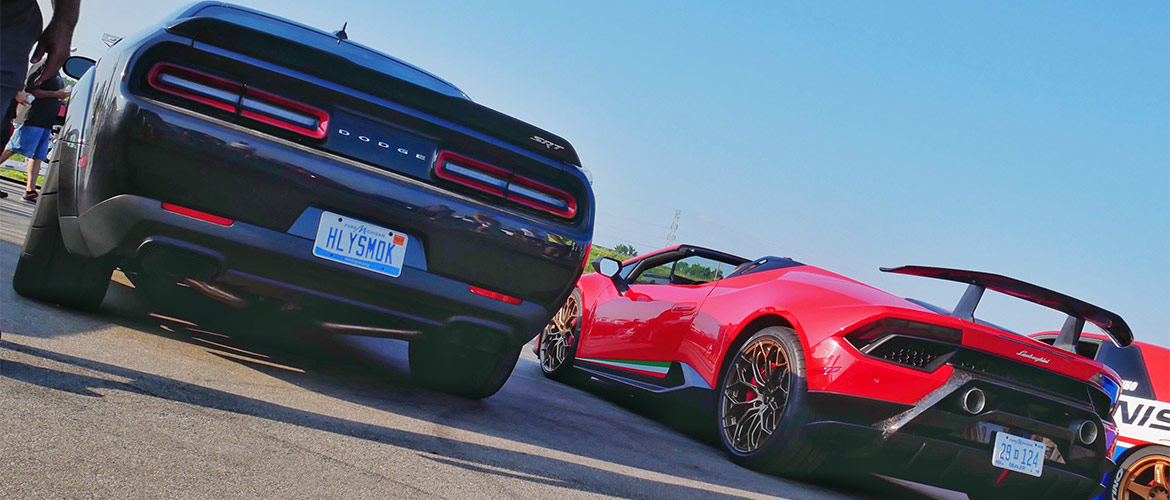 Finally, the stars aligned and I was able to hit the most recent Detroit area C&C at M1 Concourse. This event's theme was Exotics and Highline Luxury so, of course, they parked me and my Dodge Challenger SRT® Demon in the line of Lambos and Bentleys. Really though, there was something for EVERYONE there, from muscle cars making gobs of power, to patina'd vintage pickup trucks, to supercars worth more than you and I will make in a lifetime. The show started out on the track's skid pad and extended out along the asphalt from there. I met up with FCA designer Ren Stone for part of the morning, and then with Dodge Garage's own David Hakim for another stretch. Back at the garage, Ralph Gilles pulled over his Octane Red SRT Demon next to my Maximum Steel version, #4 and #40 together for the first time. Part of the appeal of these shows is communing with like-minded gearheads, and it was a splendid way to spend an early summer morning! Dodge and other Mopar® brands were well represented, and I have photographic evidence. I'm gonna try to hit more of these this year, if you see me out and about say hi and introduce me to your ride! Maybe it'll become infamous on this very site.
Comments
Comments