Badass Contributors
Dodgegarage.com is a community where muscle car and race enthusiasts can connect with each other and get the latest on all things Dodge, SRT®, Mopar…and anything automotive related worth talking about! Just as we look for a wide variety of enthusiast stories and events, our editorial contributors have diverse backgrounds and experiences to help craft stories from their own unique perspectives.
Meet Our Current Contributors:
Check Out Our Past Contributors + Their Stories: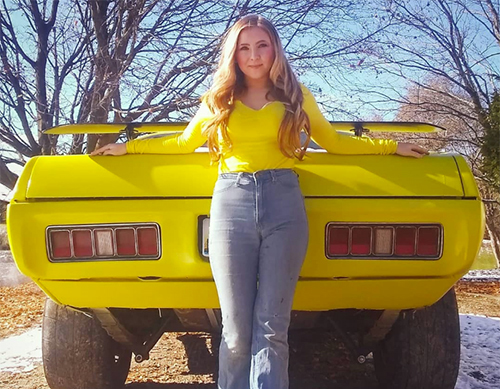 Olivia Crosby
It's no wonder Olivia has such a passion for all things Dodge. The Mopar® vehicle-crazed bloodline began back in 1934 when Olivia's great-grandfather opened Steeb Dodge of Saline, Michigan. She proudly keeps the spirit alive today by rescuing and restoring any old Plymouth, Dodge or Chrysler she can get her hands on. Olivia was hooked when she watched her dad single-handedly transform his dream car – a 1968 GTX convertible – from the shell of a has-been into a hell-raising street machine. Nothing turns you into a hopelessly addicted (borderline obsessive) Mopar vehicle nut like being strapped into the passenger seat of a Plum Crazy convertible at 12 years old. When Olivia turned 18, she started on a project of her own – a radically customized 1971 GTX. When her weekends aren't spent at car shows or dragways, she can be found chasing down abandoned Dodge vehicles, writing for her personal blog, Dodge Girls Have More Fun, or baking off the tires in her GTX.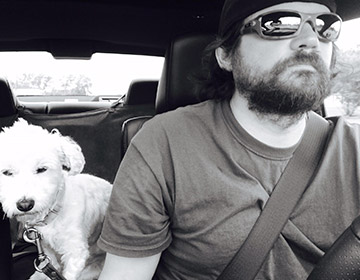 Josh Welton
Josh Welton believes life is too short to drive boring cars. He's a lover/creator of art and also enjoys welding, talking his way out of speeding tickets, smoky burnouts, and dogs. A former Chrysler millwright, Josh learned his trade in Detroit, where he still lives with his wife Darla. Currently Josh fabricates and wrenches on military vehicles at General Dynamics Land Systems' prototype shop, sculpts metal through his business Brown Dog Welding, and travels the world as much as possible.
In the midst of a series of severe arm surgeries that sidelined him on and off for several years, Josh turned to writing as a creative outlet. A passionate supporter of blue collar trades, this led him to pen several popular recurring columns for TheFabricator.com and The Welder magazine.
He's done a wheelie in an SRT Demon, was the first person to pilot a 5th gen Viper ACR cross country, and has a license to drive Abrams tanks. One time, Jalopnik called him the Horacio Pagani of welding. Current vehicles include a multi-colored SRT4 swapped 2001 Neon, a Destroyer Grey 2009 "widebody" Ram R/T, a 1970 Buick Electra 225 convertible (in many pieces), and a Maximum Steel 2018 Dodge SRT Demon. Follow his adventures at @welderassassin on Instagram and @browndogwelding on Instagram and Twitter.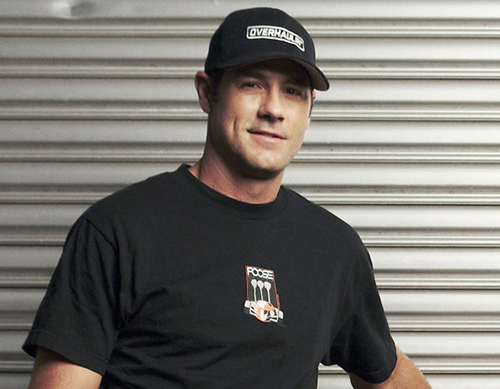 Chris Jacobs
Chris Jacobs is a host and TV personality best known for his automotive makeover show Overhaulin'. When the excitement of hosting blended with powerful vehicles packing serious horsepower, he realized he'd found his calling. Soon, Barrett-Jackson Collector Car Auctions brought Chris on board as the lead host for all four annual auctions seen on both Motor Trend and Discovery. He also hosts Motor Trend Live at the annual SEMA convention. Outside of the car world, Chris is a huge Chicago Cubs fan and can often be found taking in a game at Wrigley Field (where he's thrown out the first pitch!) or sporting a single-digit handicap on the golf course.