Chrysler Nationals at Carlisle
4 years ago Events
Imagine a place where high-impact HEMI® engine-powered cars sit beside each other in neat little rows sprawled across lush green hills. A place where 700+ horsepower Dodge Challenger SRT® Hellcats screech across the pavement, each one sliding a little farther sideways than the last. A place where you can find that $800 OEM part second-hand for just $50 and a handshake. A place where everyone knows what you mean when you say things like "V-code" or "FC7" because they are also fluent in the Moparian tongue. Up until last weekend, I didn't know this kind of place existed, but as one of the participants put it as she stepped out onto the grassy lawn of the fairgrounds for the 29th annual Chrysler Nationals, "at Carlisle, I am with my people!"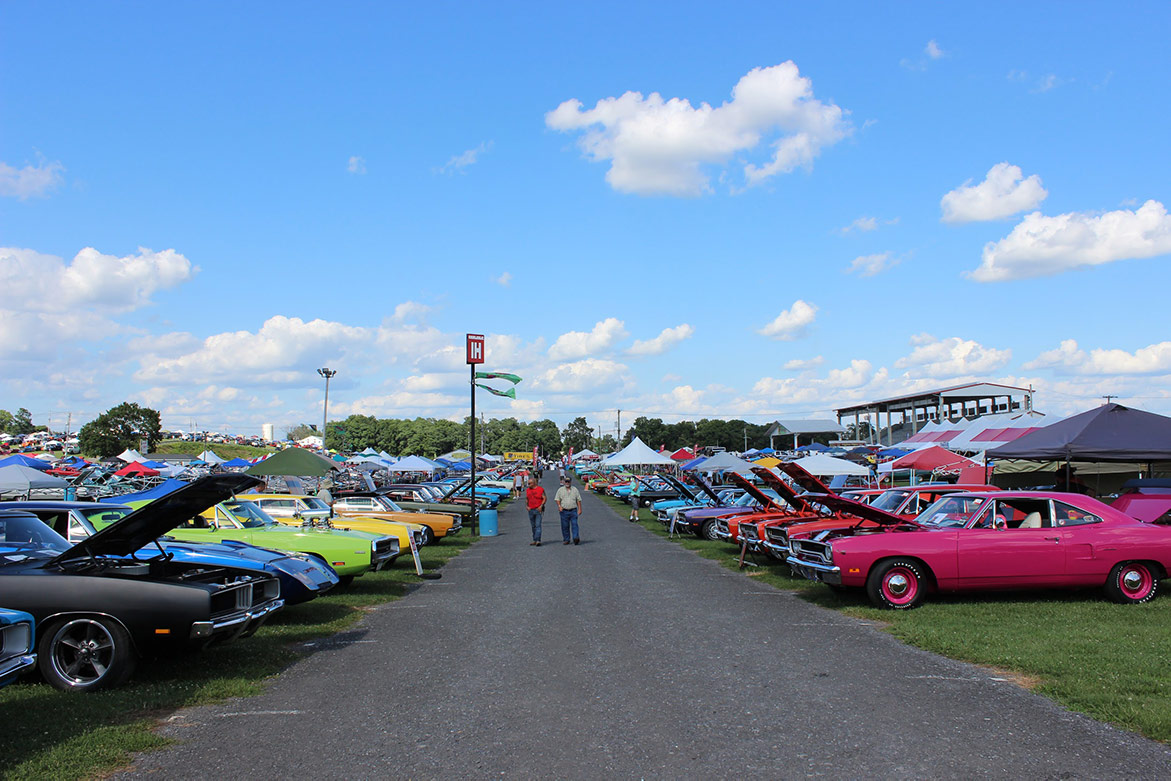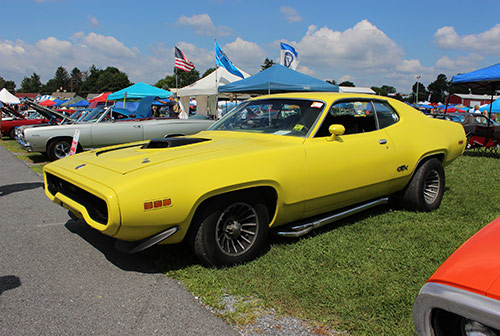 While I had never been to the Chrysler Nationals at Carlisle before, I've been hearing for years that it's a show second to none, that even if you spend all weekend there, you just can't do it all; there's always more cars to see, more gearheads to connect with and more fun to be had! The Chrysler Nationals is hosted in the sleepy little town of Carlisle, Pennsylvania, a 10-hour drive from home, so of course I've never had any of my old iron running reliably enough to make the 500-mile trek down – until this year, that is (more on the long haul in my modified 1971 Plymouth GTX clone later). After hearing so many friends give raving reviews of this show, my expectations were already sky-high, but after three days in what I can only describe as Mopar® heaven, I can say with certainty that the Chrysler Nationals is the "MoParty" of the summer!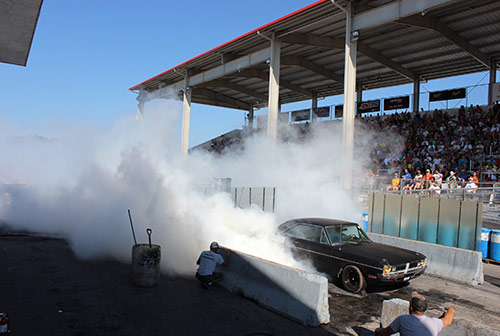 Overwhelmed with activities, not a single second was dull. From informative seminars by historical figures like The Ramchargers, the Golden Commandos and Mr. Four Speed, to celebrity appearances from Mr. Norms, Chris Jacobs of Overhaulin' and David Rea, there was enough car knowledge walking around this event to fill an entire Mopar encyclopedia. Of course, if you're like me, you're looking to see a little more action than just idle chit-chat about original parts and date codes, you want to see what these cars can really do. Smokey burnout competitions, the street shootout and, of course, Dodge's hair-raising Thrill Rides hosted by Dodge Garage's own John Hammer; it was like a playground for muscle car fans! To top it off, the Chrysler Nationals provided a perfect haven for project car builders with their humongous swap meet, manufacturer midway and restoration seminars. History and hot rodding aside, we all were truly there for one thing, to see some kickass cars!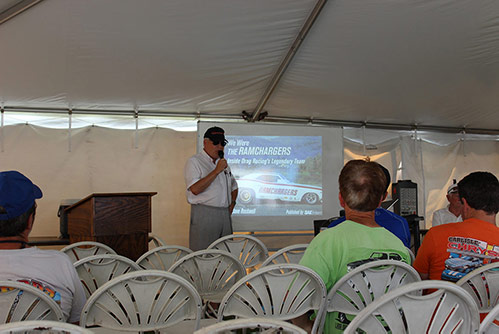 The Chrysler Nationals celebrated the 50th anniversary of the 1969 model year with an all-out Summer of '69 celebration! The special displays featured rare 1969 models like the first-ever Mod-Tops, M-code A-bodies, A12 equipped Super Bees/Roadrunners and, of course, the aero-warrior Daytona and 500 edition Chargers. Dodge even showed up with a huge display of their own, complete with a plethora of performance models, interactive games, free airbrushed tattoos, free swag and even the first official public look at the highly anticipated Widebody Charger!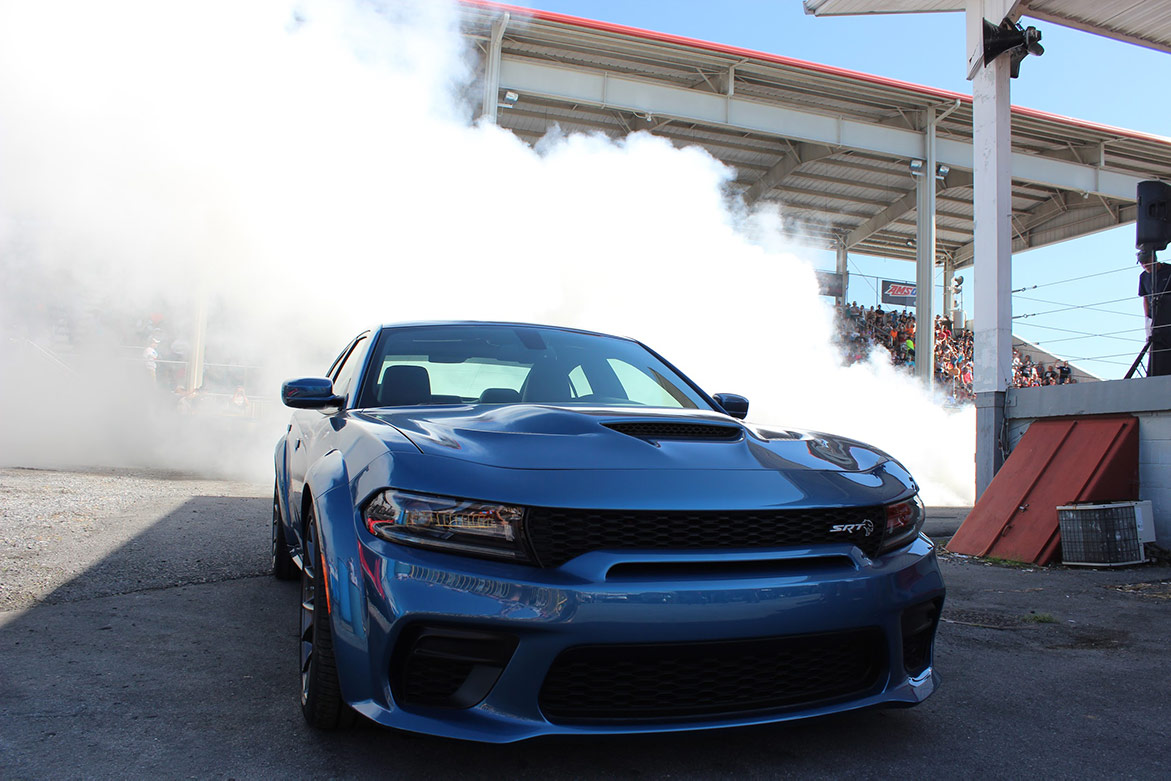 This year, the Chrysler Nationals boasted a record attendance of over 2,800 cars in the showfield alone! Sorted into classes based on year, body style and stock vs. modified, the show hosted everything from the Forward Look '50s cars to FWD Shelby Chargers. Even being a hardcore Mopar fan, I'll admit walking through car shows can get boring with one OEM restoration after another, but the Chrysler Nationals' diverse showfield kept things interesting with its huge variation in styles. Factory-correct restorations, ratty survivors, stripped down drag cars, modern resto-mods, old school, new school and everything in between was represented across Carlisle's sloping hills.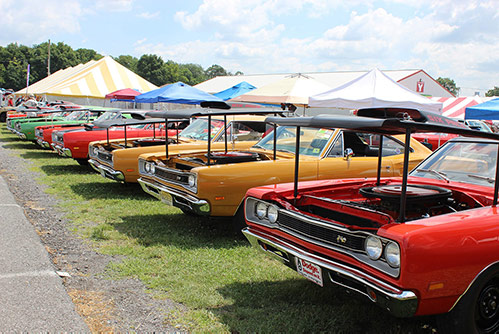 After one weekend in a Dodge owner's dream-land, I've added the Chrysler Nationals to my calendar of annual must-attend car shows. While the contrast in Chrysler products and owner preferences kept the showfield lively and the myriad of Mopar muscle activities kept the crowd engaged, what really made it a weekend to remember wasn't just seeing real NASCAR Daytona Chargers or low-mileage HEMI engine cars, it was sharing the experience with other awesome Moparians! A closer look at some of Carlisle's amazing cars and equally amazing owners coming your way here at DodgeGarage.com!
Comments
Comments
Previous