NMCA Ready to Burn Up Chicago
3 years ago Events
The summer heat wave that's rolling across the Midwest is about to make things much hotter in the Chicagoland area as the NMCA/NMRA Super Bowl of Street Legal Drag Racing comes to Route 66 Raceway in Joliet, Illinois. Here, Dodge Challenger SRT® Demons, SRT Hellcats, SRT Hellcat Redeyes, Scat Packs and other HEMI® engine-powered machines will punish the starting line as they blast down the drag strip. Drivers will be pushing their machines to get the most performance while networking with other Mopar® racers in the staging lanes and pits on things like tire pressure settings, launch techniques and other essential items that will make them run fast and consistent.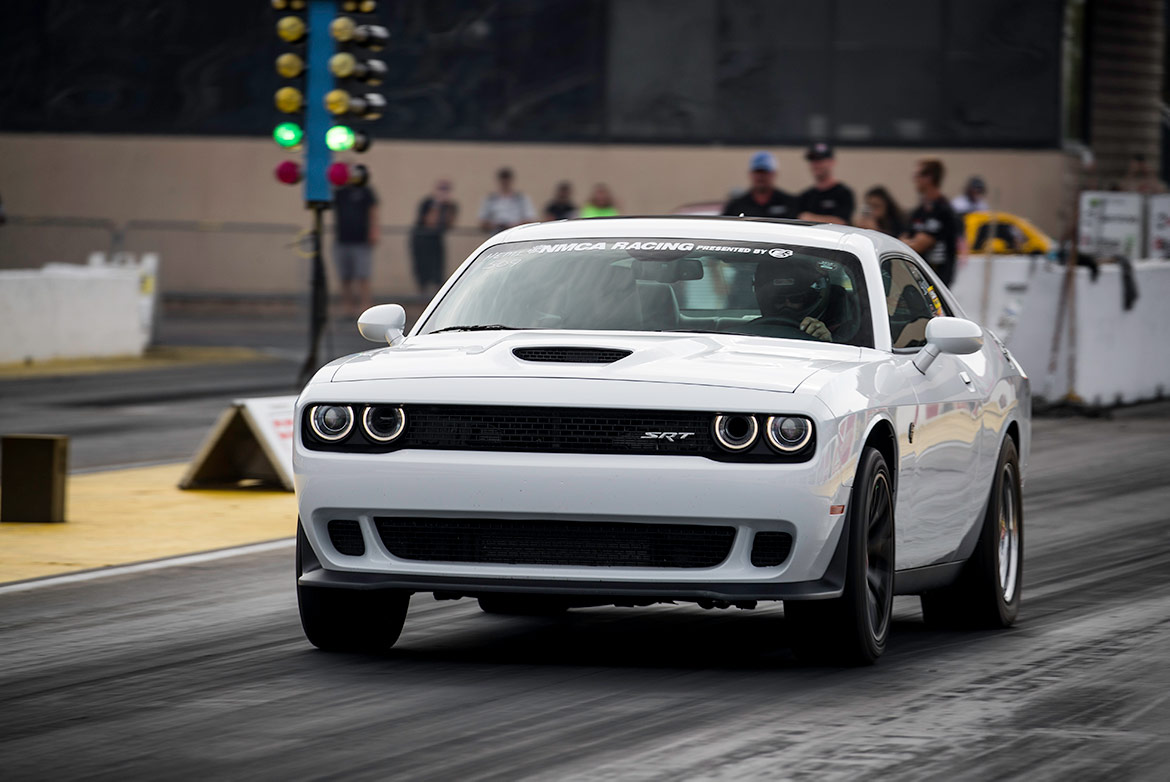 "This weekend is the biggest street-legal drag race of the year, with nearly 800 cars on the property at Route 66 Raceway. Of course, we have a stellar turnout of the coolest late-model HEMI cars that include [SRT] Demons and the new [SRT] Hellcat Redeye. We also have some Jeep® Trackhawks coming and even Ram trucks. They'll all be having fun in the Dodge//Mopar HEMI Shootout. We invite all enthusiasts to enjoy a weekend at the drag strip with this awesome program from Dodge and Mopar. Fans will also be entertained with 3,500-horsepower drag cars and a massive car show. It's a cool and unique high-performance experience for any enthusiast," said Rollie Miller, General Manager and Event Director, NMCA.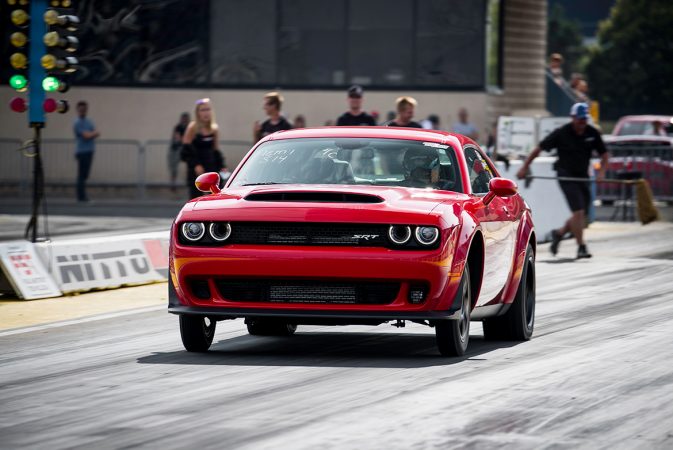 During last year's race at Joliet, veteran racer Bill Lee Jr. in his 2018 Challenger SRT Demon was the overall winner at the Dodge//Mopar HEMI Shootout. He ran consistent low ten-second times with an ET average of 10.18. There were also many first-time NMCA Dodge//Mopar HEMI Challenge participants ready to attack the drag strip. One of those participants was John Ridings in his awesome Plum Crazy Challenger SRT Demon. On a very conservative tune-up and leaving the starting line "soft", Ridings had a three-run average of 11.050 seconds and won the 11-Second ET Bracket.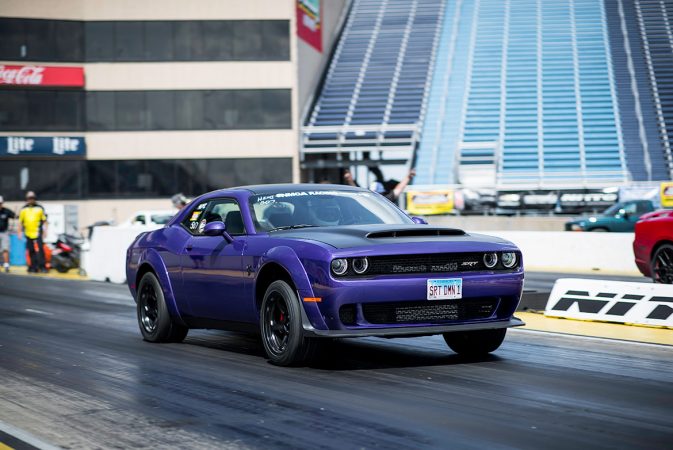 What's nice about racing in the NMCA Dodge//Mopar HEMI Shootout, you don't need to be the fastest car to win. It's all about consistency and last year, Tim Hagan drove his 392 HEMI engine-powered Challenger Scat Pack to take home the 12-Second Bracket honors. With two other vehicles competing in the same bracket, Hagan had some competition. He was able to run a 12.36, 12.37 and, finally, a 12.29 pass. This gave Hagan an average of 12.34 seconds to win the 12-Second ET Bracket.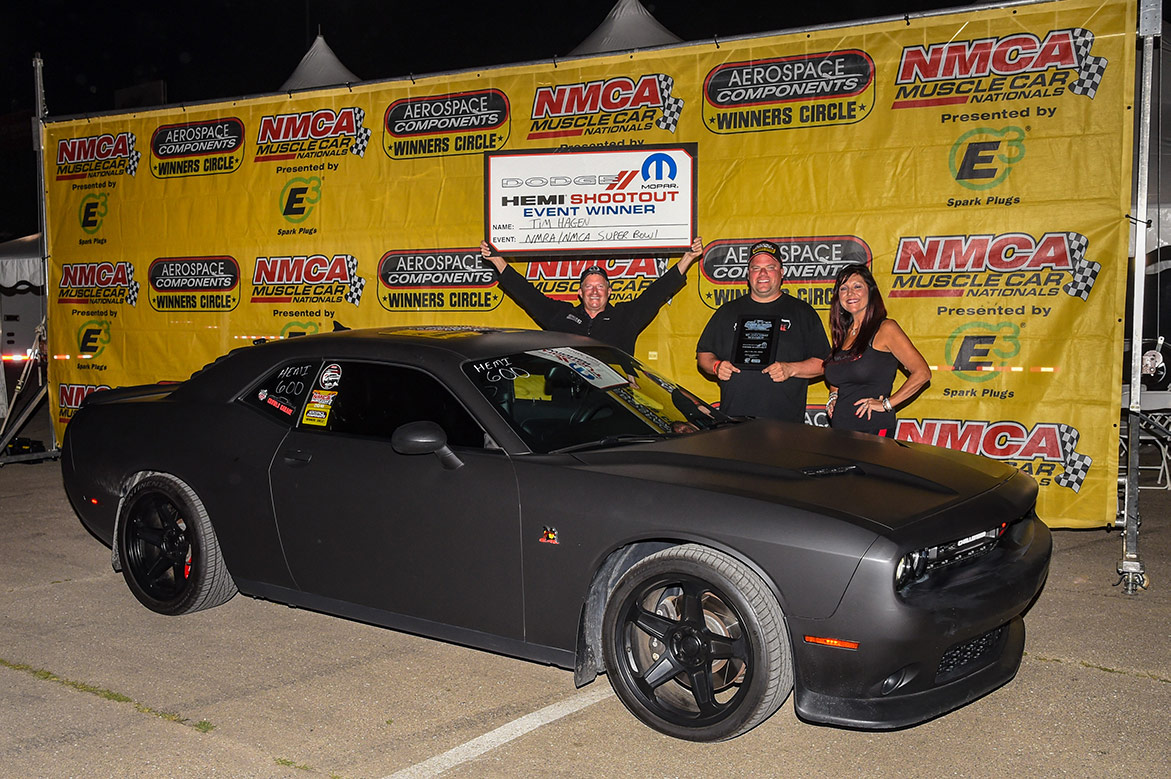 So if you're looking to race your 2005 to current Dodge Charger, Challenger, Magnum, Chrysler 300 or even a Ram pickup, or just about anything else that's powered by a late-model, GEN III HEMI engine, head over to the NMCA/NMRA Super Bowl of Street Legal Drag Racing and get your kicks on Route 66 Raceway. To register your car or if you need more info, it's just a click away.
Comments
Comments
Previous