It Starts Early
4 years ago Owners + Clubs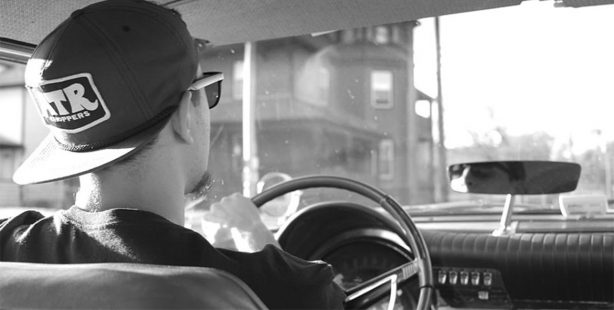 What were you doing when you were 21? You may remember those days a bit differently than young Mopar® enthusiast Anthony Di Liberto. At age 21, Di Liberto has spent the majority of his young life in New Milford, New Jersey, living and breathing Mopar. He even calls himself a "Mopar Freak." He's been in the industry since he was in middle school, from pinstriping and traveling for car shows to restoring automobiles professionally. So, you may be wondering, how did this young motor-head shift his passion into high gear?
"When I was growing up, I learned all about Mopar through my Dad," Di Liberto said. "When he was young, he bought a 1970 Plymouth Duster and restored it through high school and college.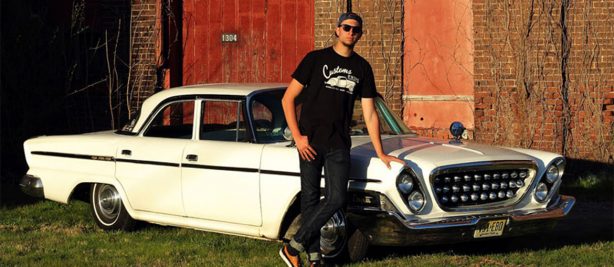 He painted the Duster from green to burgundy; he put in a new engine, and did so many modifications to his first car."
Naturally, Di Liberto followed in his father's footsteps. By 13, he started pinstriping. Even before entering high school, Di Liberto was fascinated with art and hot rods and he discovered his hidden talent through a local pinstriper, Alan Johnson. Johnson took him under his wing and taught him how to hone his craft. Now, he has his very own pinstriping business that allows him to enjoy his favorite hobby 24/7.
Along with being a professional pinstriper, Di Liberto also has a talent for restoring classic hot rods. When he was just 15 years old, before even getting his driver's license, he started the process of purchasing his first Chrysler Big Block with his pinstriping money. The 1962 Chrysler Newport with a 361 Big Block and push-button transmission is his baby. He spent his days after school restoring the rod, and of course, taking it to the streets for joy rides.
"I remember driving with my parents and older friends in my Chrysler Newport when I had my permit. I put a good 5,000 miles on it before I turned 17," Di Liberto said.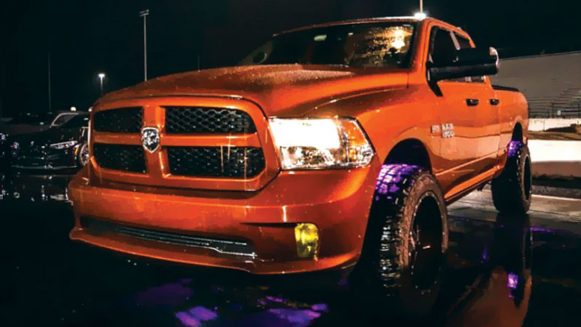 Di Liberto has purchased four other vehicles since, including his green 2002 Dodge Ram 1500 truck. Through his teens, he's traveled across the country and has taken numerous road trips solely for the sake of restoring cars or experiencing car shows. While studying at Pennsylvania College of Technology, he and his buddies spent their free time restoring and working on multiple hot rods in their garage at their college house.
Today, Di Liberto works full time at an auto body shop in Wyckoff, New Jersey, currently specializing in imported luxury vehicles. He has a degree in Automotive Restoration and works his pinstriping business during the evenings.
At the age of 21, Anthony Di Liberto is living his dream through his love for Mopar, restoring and pinstriping popular vehicles for himself and his customers. Who knows what Di Liberto will experience down the road; all we know for sure is he has a lot of drive and tons of love for Mopar.
Comments
Comments