Growing Pains for Cars & Coffee in Minnesota
4 years ago Events
Last weekend marked the beginning of the car show season here in Minnesota. We usually get started in April, but due to the winter that would just never end and construction at the previous location, MN Cars & Coffee has moved to a new home just a few miles away and decided to launch the season in May. While the new location is going to be great, trying to herd 1,000+ cars into a lot with a single entrance at a new location proved problematic.
The new location at Mystic Lake Casino provided ample parking for spectators and show cars alike, and I'm confident these growing pains will be worked out.
With that covered, you came to see some cars and hear some stories, so let's get to it!
I spotted two of my favorite cars and was immediately drawn to them. The 1971 'Cuda with a 426 HEMI® engine has always been a favorite of mine. While I was not necessarily into older cars as a kid, when I got my Mopar® vehicle addiction, a 'Cuda quickly ranked at the top of my favorite cars from the original Muscle Car Era. This one is an original HEMI engine-powered car, with a repaint about 10 years ago. It was a sharp-looking car, and the owner was proudly sitting behind it, willing to chat with anyone who wanted to know about the car.
The other was a Gen IV Viper TA. TA you say? Not to be confused with the Trans-Am series cars or that one from Pontiac. This is the Viper TIME ATTACK! Designed to destroy track records across the planet, which it did successfully at Laguna Seca back in early 2013. MotorTrend did a great article on why the car came into existence, which I suggest you check out, it's worth the read.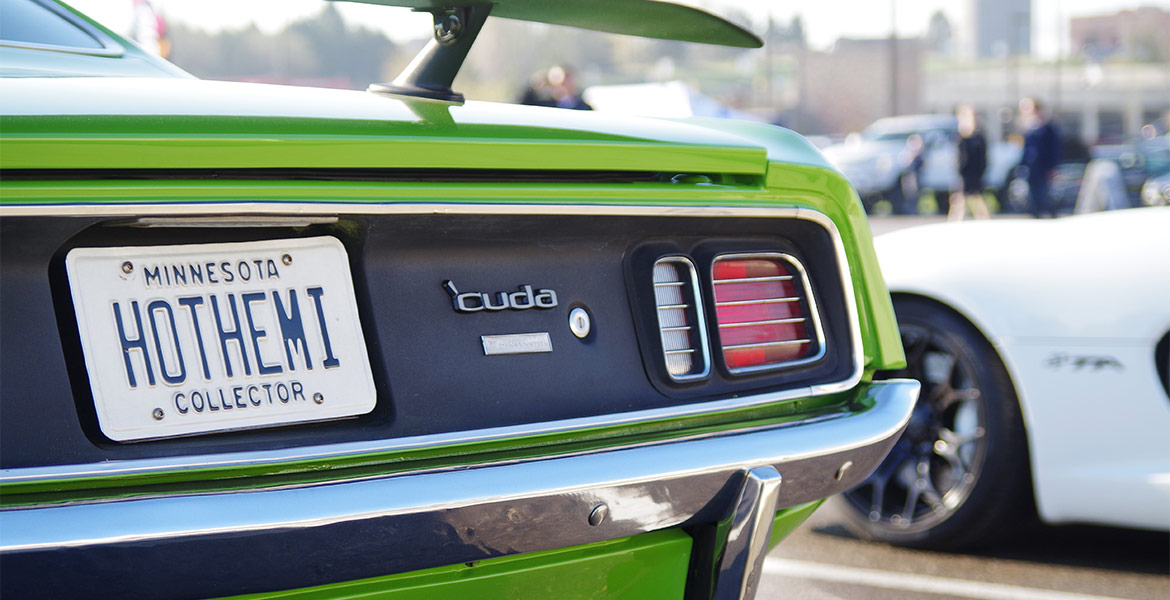 Speaking of Time Attack, it's hard to miss the Dodge Challenger SRT® Hellcat all dolled up for track life. Now, before you say you've seen dozens of other Challengers dressed for the curves, how many of them actually dance?
This one does! I've seen it with my own eyes, at a Midwest Mopars club event, and wrote about it. The owner continues to push the car to its limit and, of course, it's fun to hear about the changes to the car as time moves on.
The car next to the T/A was a 2010 Chrysler 300 SRT in Deep Water Blue, the old brute in a suit. Normally, the suit color of choice was Black, or perhaps Silver or Red. Very few were built in this stunning color, which is a shame as it really "suits" the car (I'll see myself out).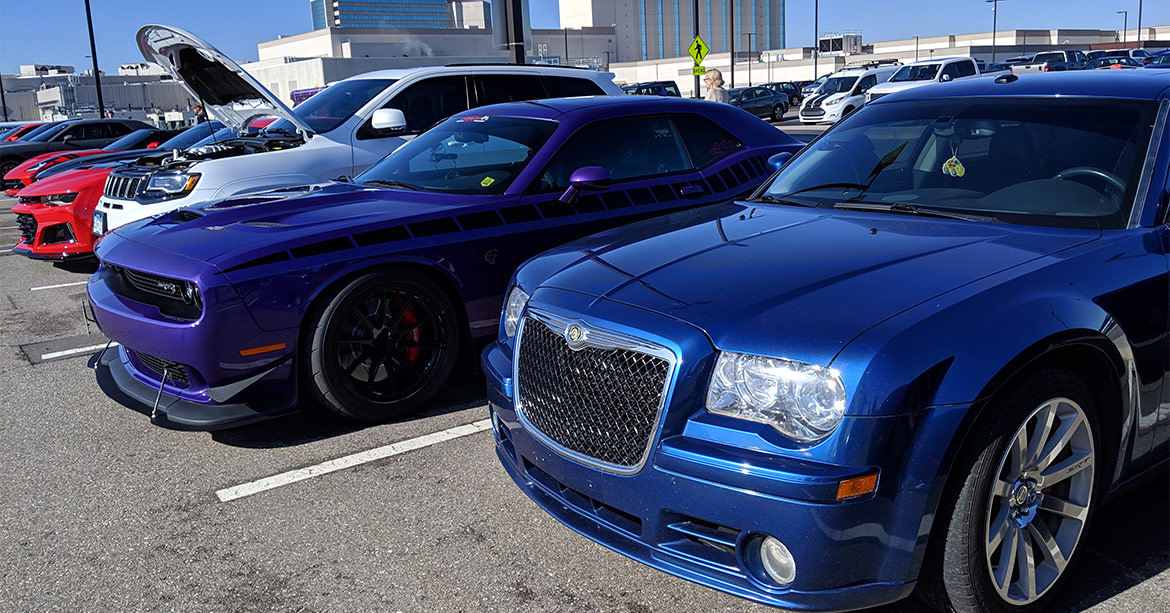 While there are so many amazing cars that attend this show, I do my best to find the oddballs. Ever have a Jeep® CJ vehicle show up with a 105mm recoilless rifle mounted in the back? The owner of these Jeep Brand vehicles hung around to answer any question the masses could come up with – and trust me, there were a lot! You can't forget to get your picture taken holding the massive main gun and many attendees didn't miss that opportunity. Primarily designed as anti-tank guns, a crew of three would ride in the vehicle searching for tanks. It also has a .50 cal rifle mounted to the main gun, and it acts as a tracer round, making sure you're on target. Once fired, it was time to move! Having the gun mounted to the vehicle made that an easy task. Now, before you get too worried about the driver getting a case of road rage and firing in traffic, have no fear: both guns are decommissioned.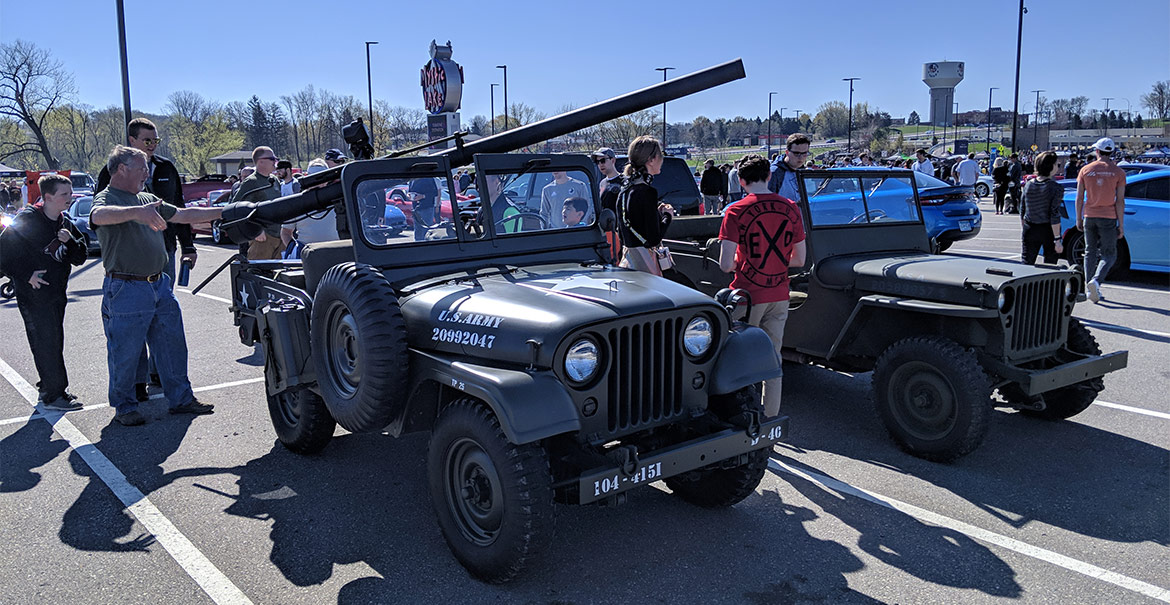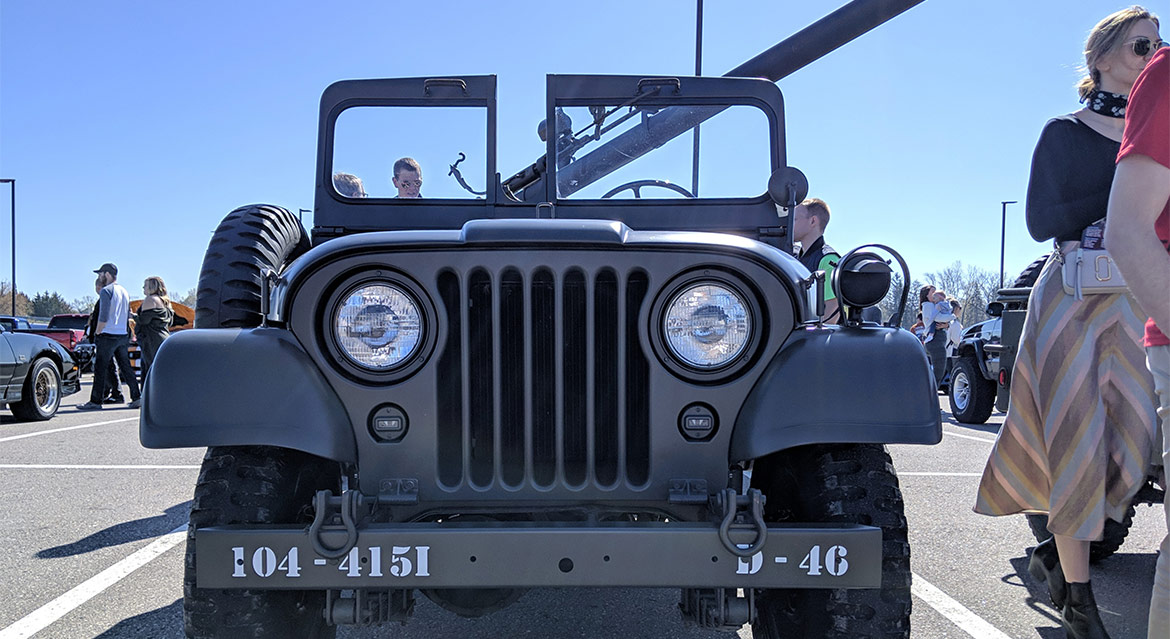 Another novelty was this 1959 Chevy Apache Fleetside pickup. I'm such a sucker when the patina is done right. Nice looking engine bay, crisp wheels and well-weathered sheet metal make this old truck a stunner. What are your thoughts on patina? Seems to be a touchy subject at times.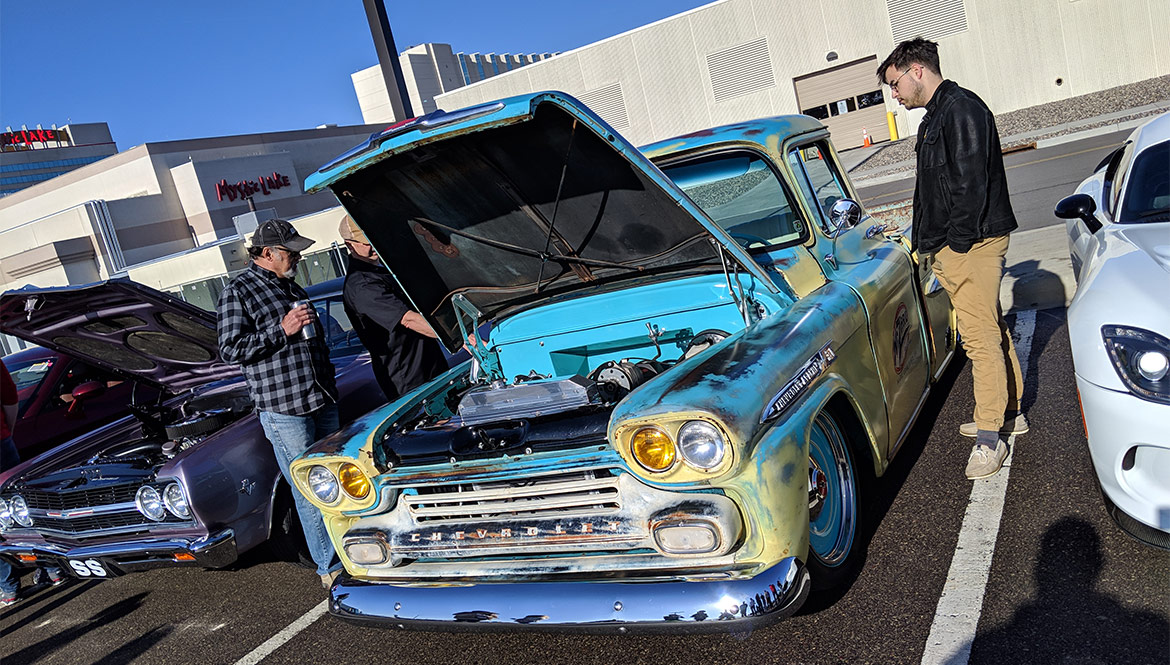 And finally, to round out my oddballs, how about this Infiniti G37 Coupe? From the ghosted rainbow sparkle finish that you can only see when the sun hits it, to the beautiful carbon fiber hood, down to its bright gold wheels, this is an attention-getting car. I don't know what it is, but those gold wheels just make this car. I might have to consider a change in wheel finish.
Check out the gallery below for some more eye candy. With car show season starting up for 2019, send us your car show pics and we will share them on DodgeGarage.com.
Comments
Comments