High-Mileage HEMI® Engine
3 years ago Owners + Clubs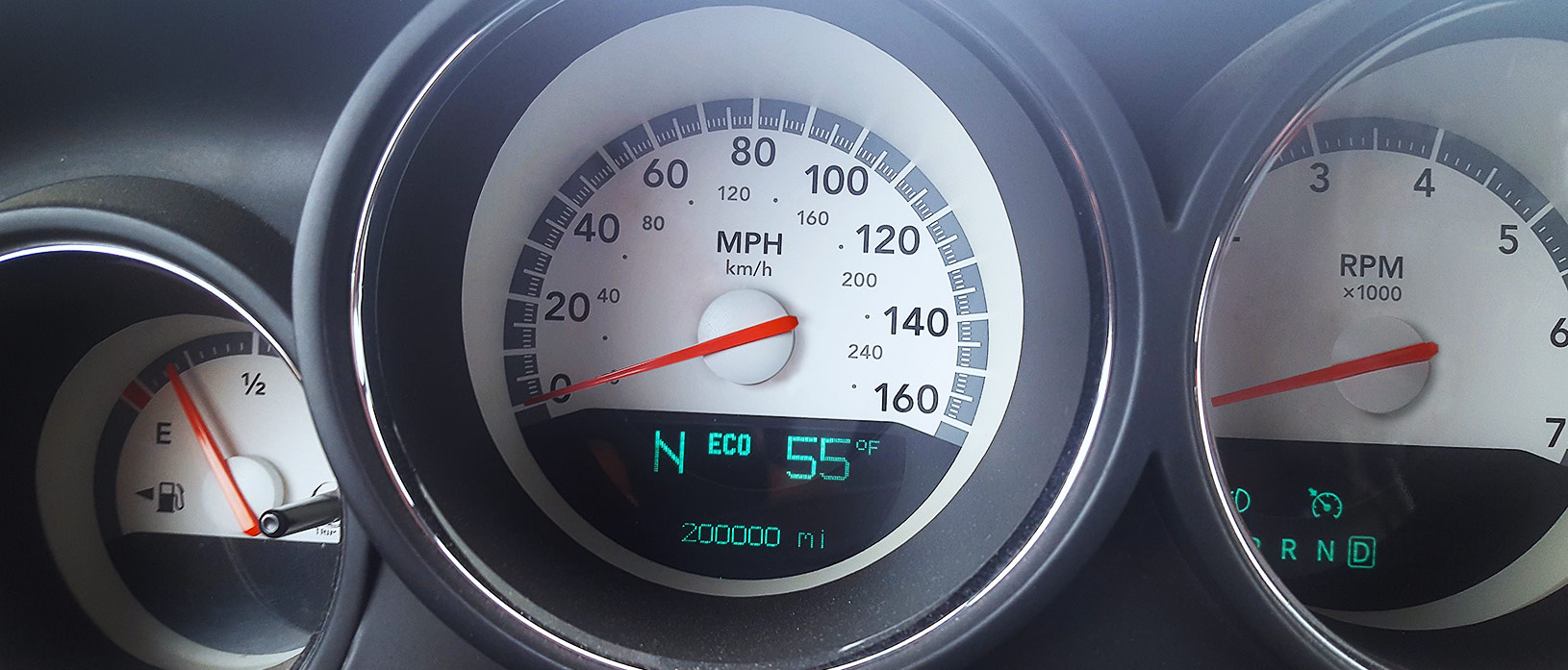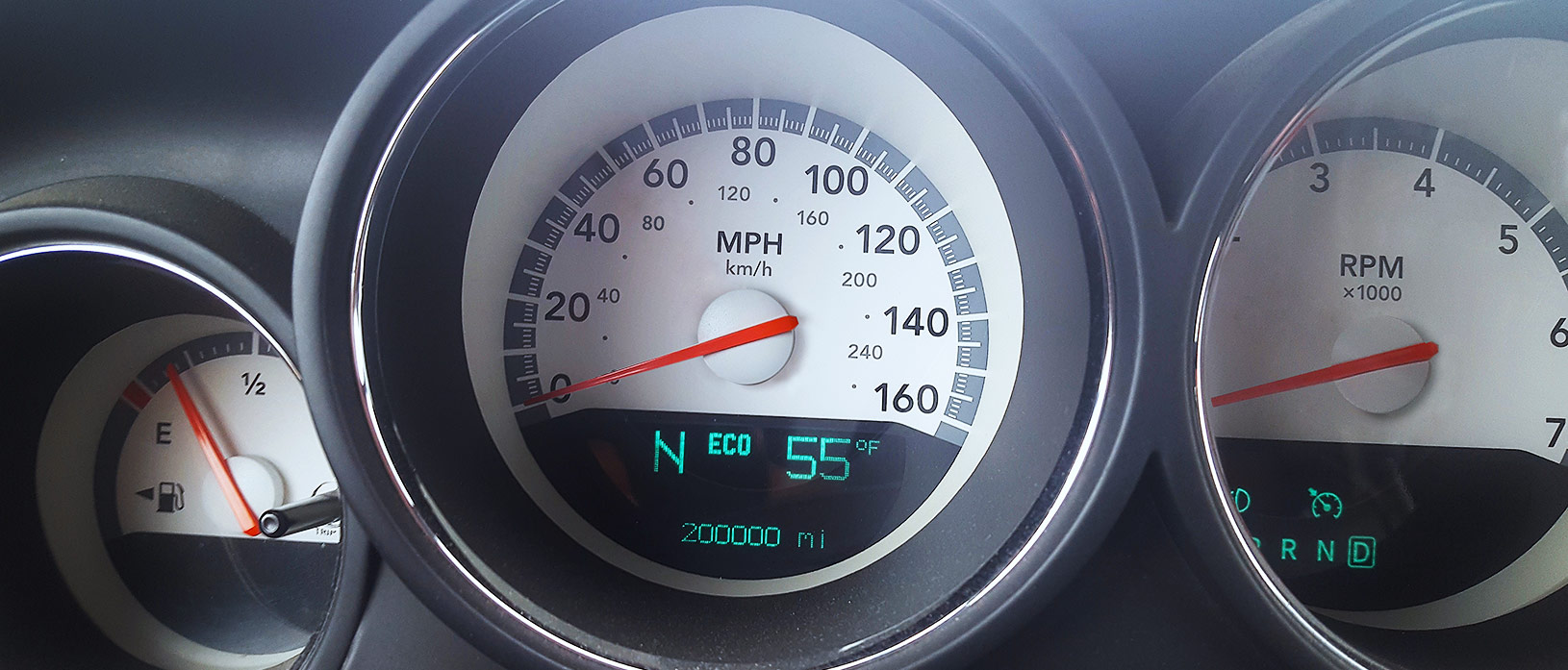 Cars are meant to be driven. They are put on this earth for transportation and, in some cases, to give us a shot of adrenaline when we mash the gas pedal. They give us mobility and can be an expression of our personalities. Spending some considerable time in the hobby, I've witnessed a trend for owners of cool Dodge Brand vehicles. They are tucking away their prized car in a garage or warehouse for years without turning the key in the ignition. I've heard all the arguments about how rare some of these muscle cars are and driving them on public roads is like playing Russian Roulette. Never mind that in Europe, historical races pit some of the world's most iconic automobiles going head-to-head and flat out around road courses. It's one thing if you have an on-going restoration and have been trying to amass hard-to-find parts and the budget to complete the project that has lasted for decades. I know, I've been just as guilty with the Mopar® muscle cars I've owned over the years, but to keep a perfectly good running automobile, especially a late-model muscle machine like a Challenger R/T, sealed away under a cover is a crime. This begs the question, "who are you saving it for?"
For Ryan Brutt, Chicago resident, automotive author and contributor for Hot Rod magazine, he's unearthed tons of cool vintage muscle cars rotting away in fields, garages, barns and even basements for his Auto Archeologist stories. His passion for Dodge and Mopar began when he was having a shop install a radio in his car. Buried between the bays was a 1971 Plymouth 'Cuda powered by a 383 Super Commando big-block V8. That basically flipped a switch in his brain and he became a gearhead from there on. Ryan's first Dodge was a 1993 Dodge Ramcharger SUV that he drove daily, but it was getting tired, rusty, and the engine and trans had racked up over 200,000 miles. Since the new Challenger was introduced in 2008, Ryan had his sights firmly planted on getting one of these modern-day muscle cars. In the fall of that year, Dodge announced the R/T package for the Challenger with a standard 5.7-liter HEMI® V8 for power. Ryan knew what he wanted and proceeded to order a 2009 Challenger R/T Classic in B5 Blue. It was the first of the special color packages and the very same day that the sales banks opened up, Ryan ordered his dream machine.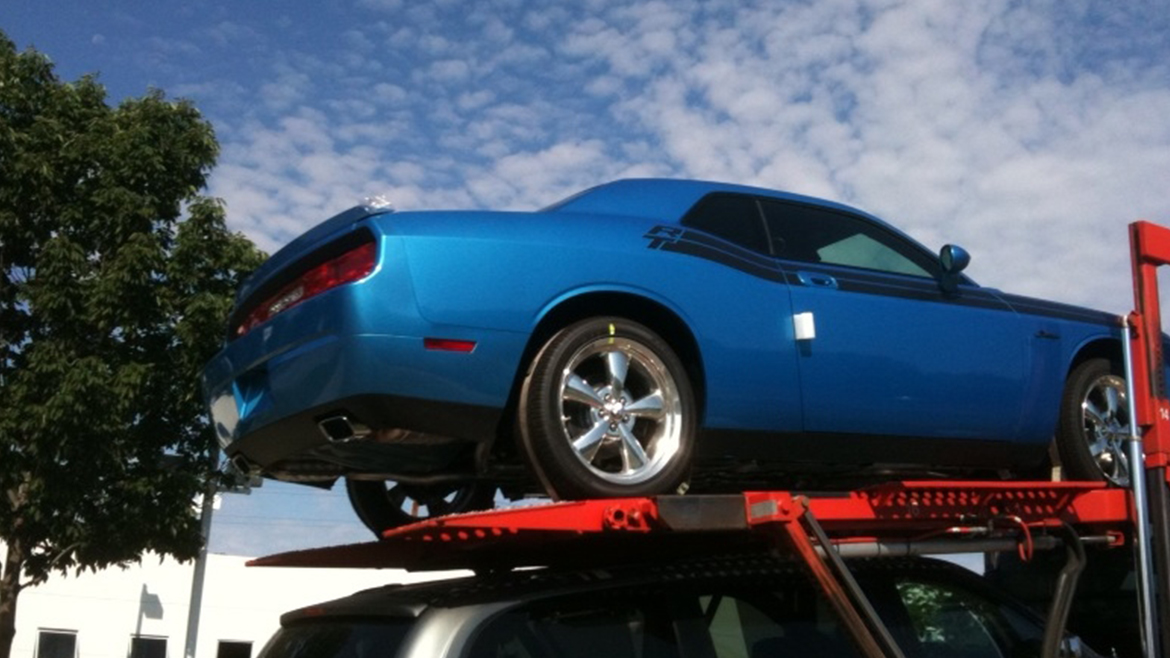 "I got the VON (Vehicle Order Number) for the car, and was able to track the progress of the car; unfortunately, the car was being built the exact day that old Chrysler filed for bankruptcy, so my car was in limbo for months," said Ryan. "When I finally got it, the release of endorphins was intense! I had never had something so nice, nor something I had dreamed about so much."
A contact who worked at Chrysler helped Ryan track the build progress of his Challenger R/T to make sure it was moving through the system. Which was good as Ryan was anxious to get behind the wheel of his new ride. His first actual trip was a memorable one.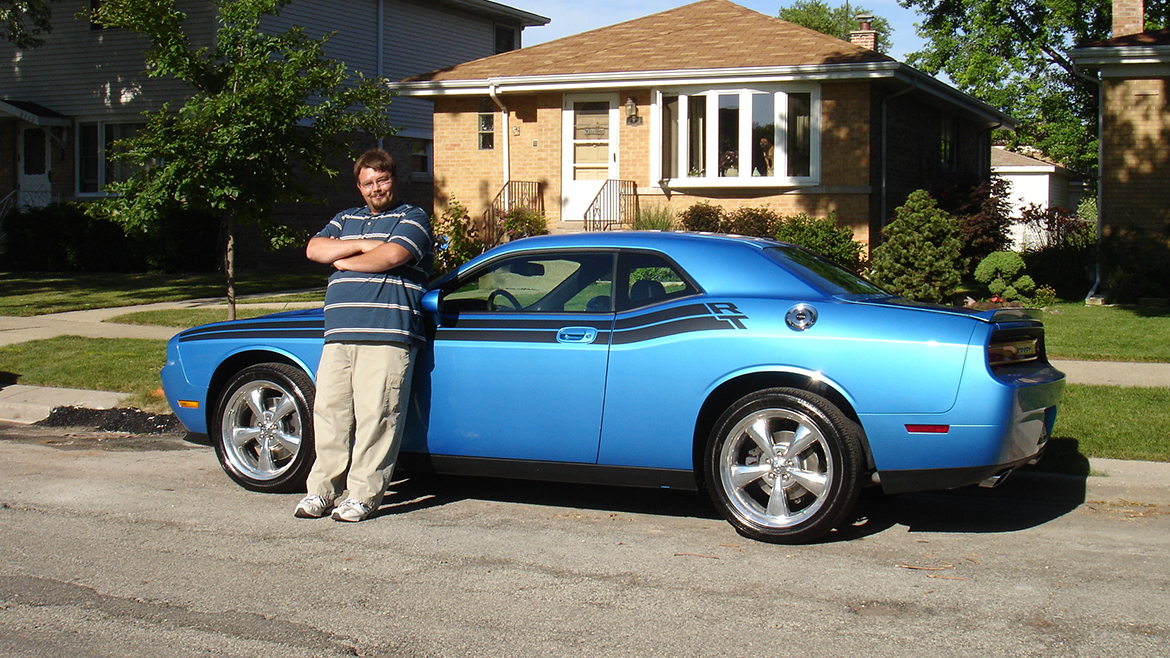 "I drove to meet some friends at a local car show/cruise night. And to be able to park with my friends, I had to register my car. So I did, and won 'Best Muscle Car', and was promptly banned from the cruise after so many complaints. Rightfully so, but I followed the rules, it isn't my fault I won," laughed Ryan. Over the past decade, Ryan's Challenger R/T has served him well in racking up thousands of miles in his nationwide quest to locate hidden gems buried under boxes, mattresses, dirt, dust and even manure. "I've found everything from 1970 HEMI 'Cudas in backyards to 1969 Charger Daytonas next to a horse pasture. That's the primary reason the Challenger has so many miles, hunting down all the cool cars out there," exclaimed Ryan.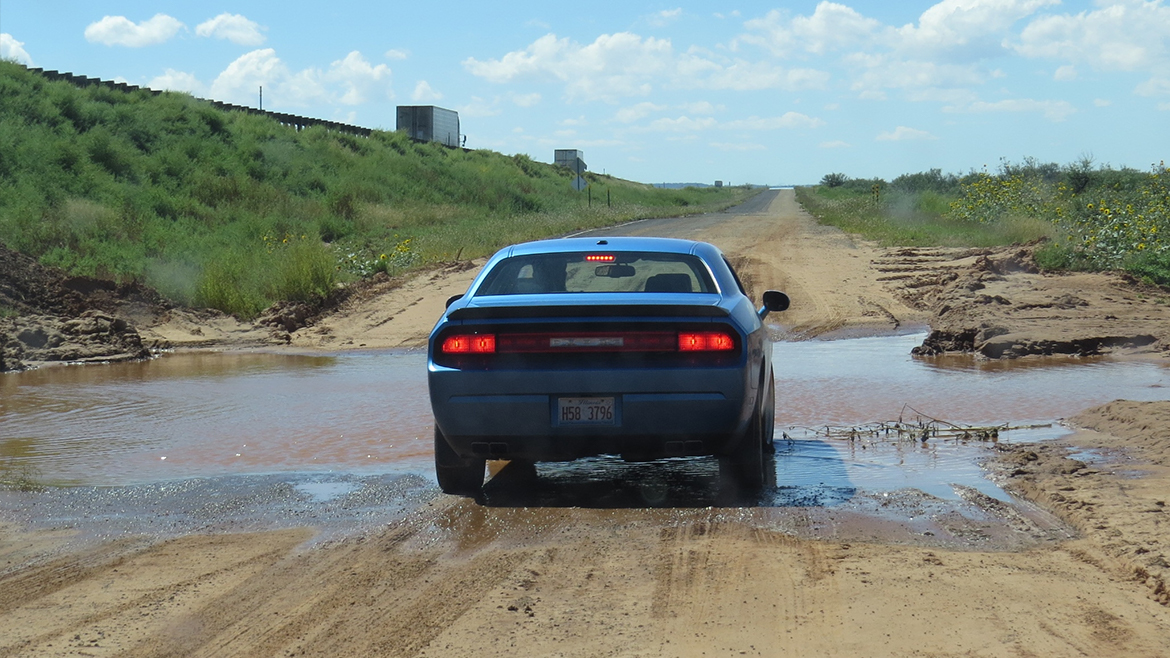 Now with over 200,000 miles on the Challenger R/T, the 5.7-liter HEMI engine still pulls strong and basically takes Ryan not just on his muscle car adventures, but he's been a regular on the Hot Rod Power Tour that zig-zags across the country. According to Ryan, the engine has never had any major repairs and attributes this to his routine maintenance of oil and filter changes. This means Ryan has many memorable and trouble-free road trips, but one stands out.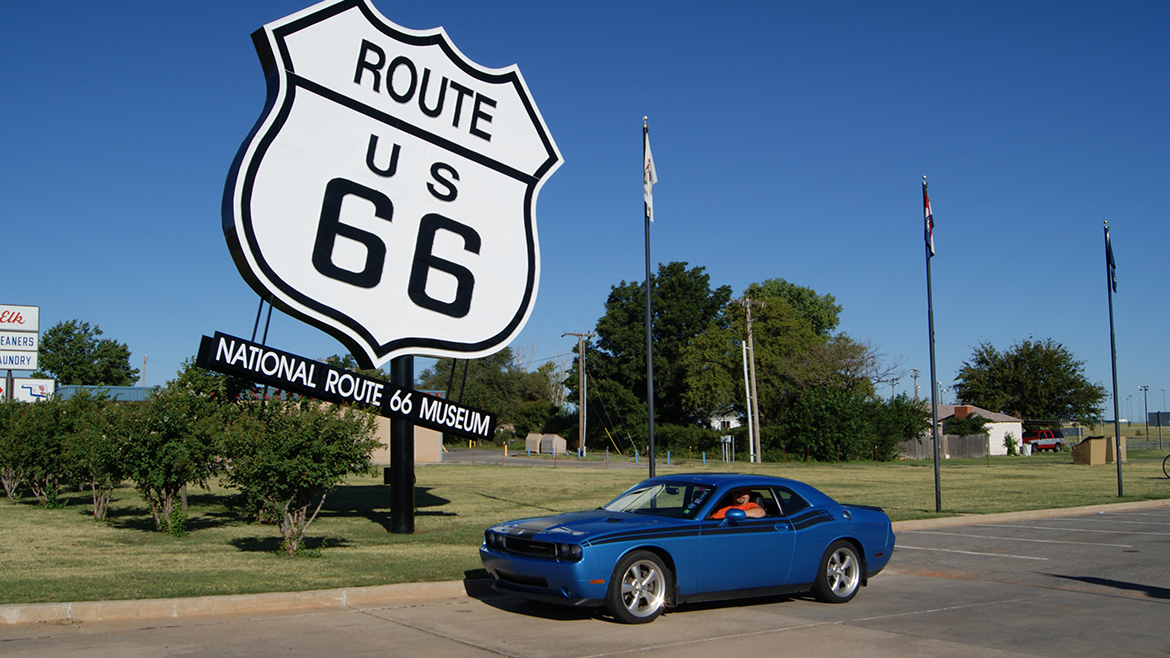 "My favorite was doing Route 66 with a few friends in their old Mopar vehicles. Unfortunately, a family emergency cut my part of the trip short near the end, but as a group, we made it to Williams, Arizona, on as much of original Route 66 as possible, including gravel and dirt roads, and some with streams running through them now! I've also done nine Hot Rod Power Tour Long Hauls with the car," commented Ryan.
When asked if there's going to be a newer Challenger in Ryan's future, he smiled and said, "If money was no object, my pie in the sky would be a 2019 [Dodge] Challenger SRT® Hellcat Redeye in Sublime green to match my 1971 Dodge Challenger that's currently in my garage."
It's been just over a decade since the second coming of the Dodge Challenger and other than the Dodge Challenger SRT Demon that's still getting big dollars across the Barrett-Jackson and Mecum auction blocks, it's hard to say if the Scat Pack and R/T models will have the same collector status down the road.
"There will absolutely be desirable models of the modern Challenger that will be collectable, and I'm excited to see what really shakes out. They might not be the prices of the 1970-71 cars, but they will bring a pretty penny for sure," said Ryan.
Which leads us to our next question: Will a day come, say 30 to 40 years from now, that there'll be a Challenger SRT Demon, SRT Hellcat, or even a Scat Pack, hidden under boxes or covered in layers of dust and bird droppings, just sitting in a barn or garage somewhere off the beaten path?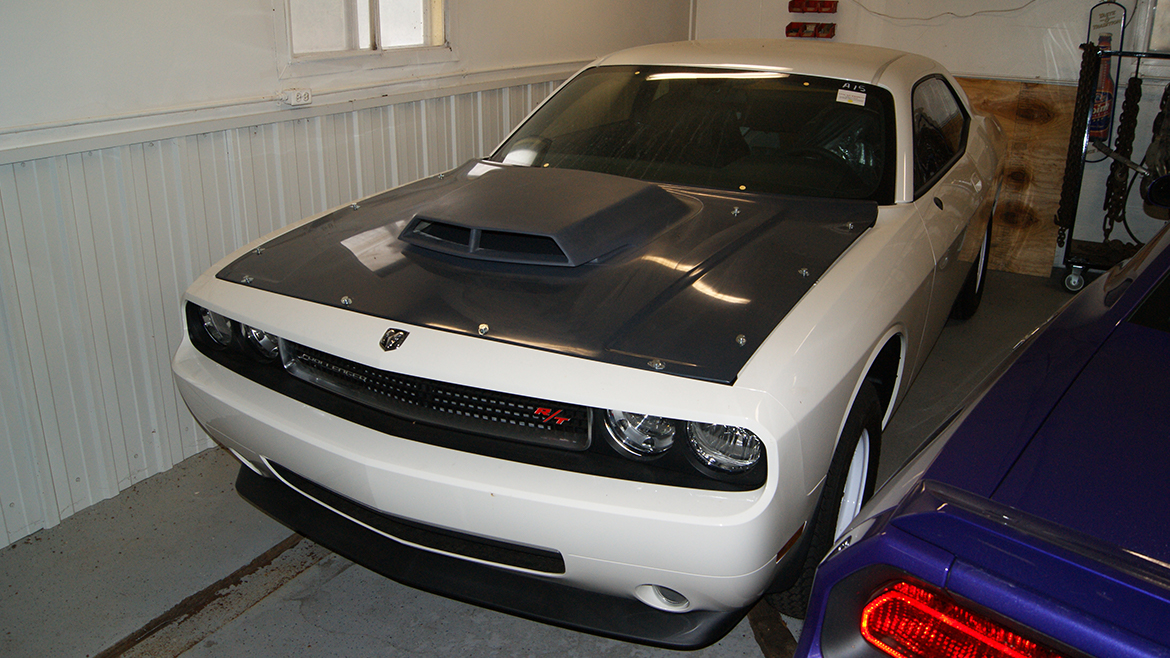 "Oh I'm sure it will happen, I have already uncovered a 2009 Challenger Drag Pak car sitting in the back of a garage since new, still with trailer tires and rims on it. They will be out there!" laughed Ryan.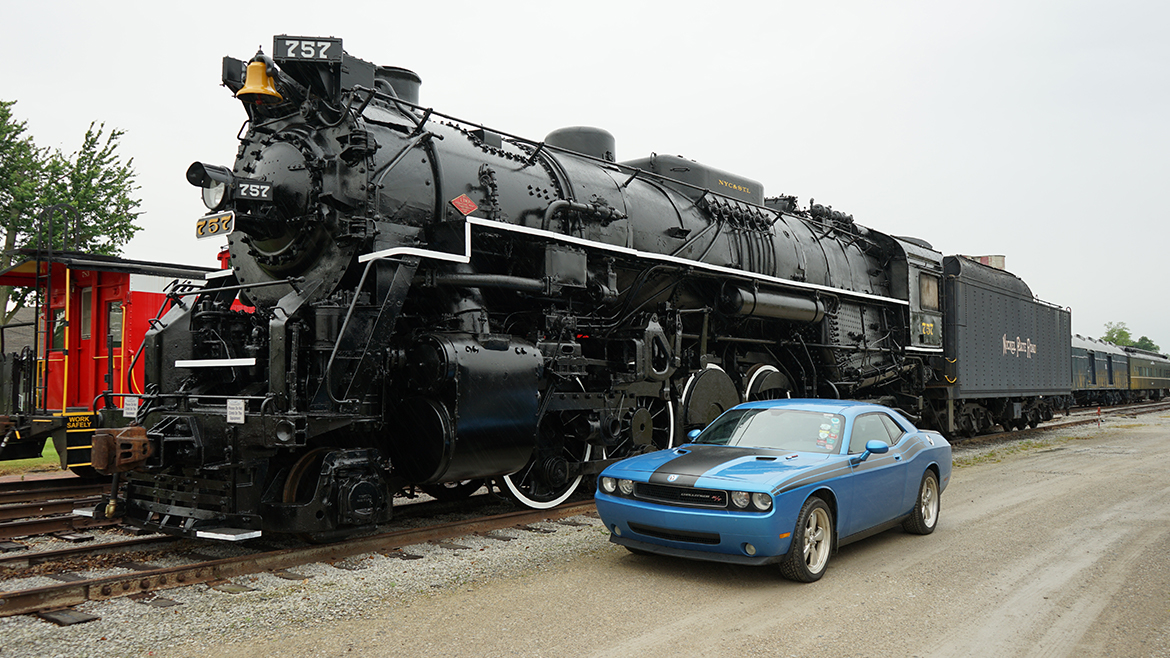 How many miles have you racked up on your late-model Challenger or Charger R/T, Scat Pack or SRT Hellcat?
Comments
Comments
Previous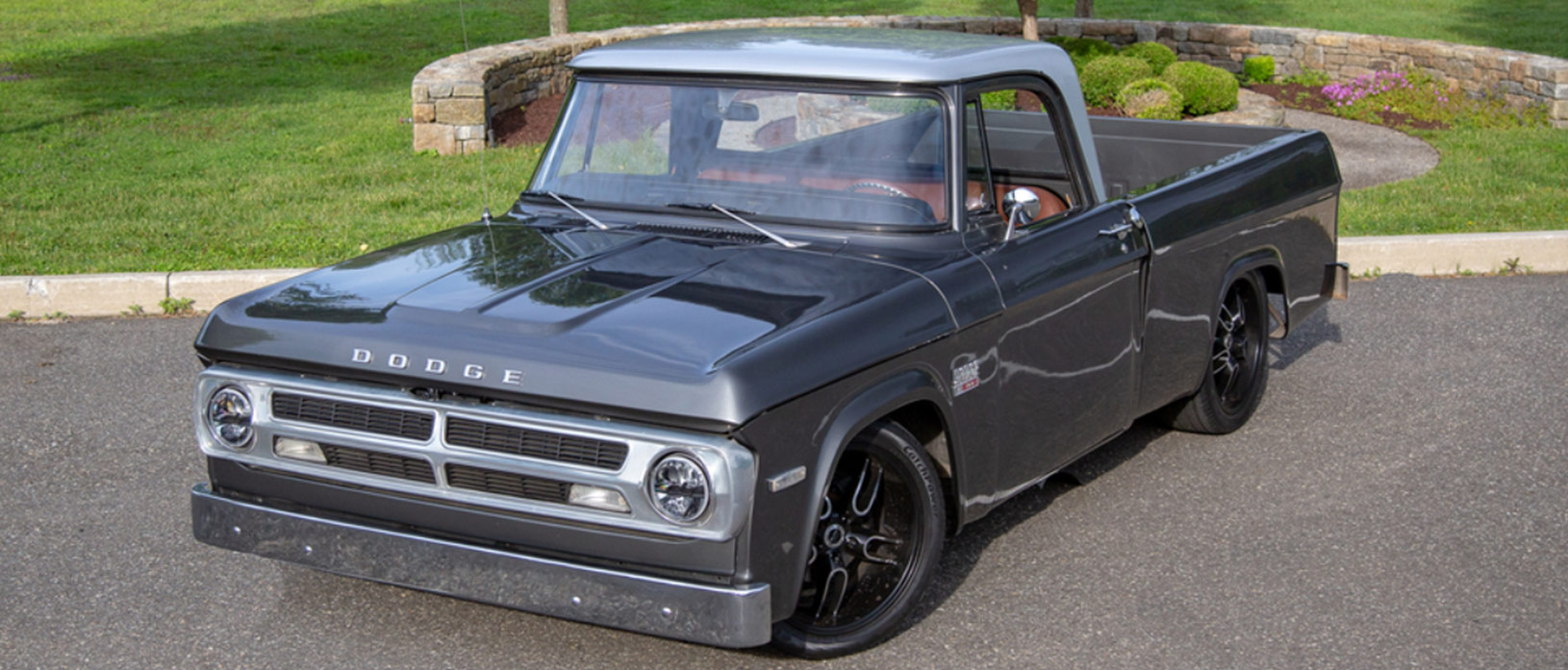 Next