Degree of Difficulty
3 years ago Showcase
I'm blessed to get to travel for my work with Dodge, attending events where I'm regularly surrounded by amazing cars. For example, the nearly $2 million HEMI® 'Cuda that sold at Mecum Indy recently was simply over the top. But someone had to do the actual restoration of that car: Taking it apart, servicing everything, then assembling the vehicle to better-than-new specs. Restoration is not the same thing as repair, and if you want to learn the nuts and bolts of the business, you go to McPherson College in Kansas, the only school in the USA where you can get a bachelor's degree in Automotive Restoration.
I wanted to know more about the program, how it started and what it's like, so I reached out to their VP for Auto Restoration, Amanda Gutierrez.

"In some settings, we're really well known, and in some circles, we've never been heard of," Gutierrez chuckles. "This is not traditional academia; it has become a real niche for us." It started in 1976 when Gaines (Smokey) Billue, a local businessman with a large car collection, recognized the need to train people to care for these cars. "We need people who have skills, who can solve problems. So he gave us over 100 of his cars and money to fund the start of the program." And understand, McPherson College isn't exactly a big place: with about 750 students TOTAL, my son's junior high has more people in the hallways.
The program features eight faculty members, all but one are graduates of the program. "One instructor was a NASA engineer on the Apollo program and our metal fabrication instructor…his background is in English and Art History!" says Gutierrez. "One thing I really love about our faculty is that they're real car guys. After hours, they're working on student's projects. The car culture here is something that really catches people off guard. It's a fraternity of car enthusiasts."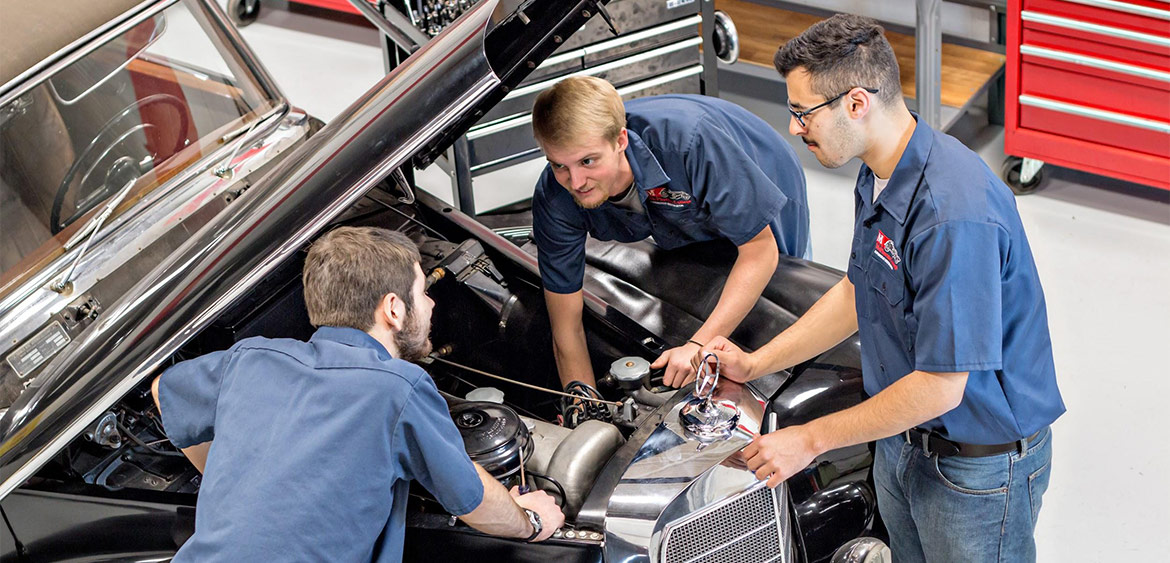 So why McPherson and not a more traditional vocational school? This program was originally an associate's degree and Gutierrez says, "For over 20 years, it was under the radar. In '98, Jay Leno heard about us and donated the winnings from an award he won." From there, the process began to make it a bachelor's degree. Gutierrez points out the idea was "To give, not only the technical side, but classes in English, Business and Art that create a well-rounded graduate. From an education standpoint, traditional processes like using an English wheel and welding are taught. They have a small foundry on site to cast parts. But they're also at the cutting edge with technologies like 3D printing. A number of students are involved in athletics, band, student government…it's a really rich experience."
Leno isn't the only automotive celebrity who's paid attention to McPherson: Wayne Carini of TV's Chasing Classic Cars and Craig Jackson from the Barrett-Jackson auction have both been seen on campus along with plenty of industry bigwigs. Those connections help students grow; most serve internships while in school and others have jobs waiting before they even graduate.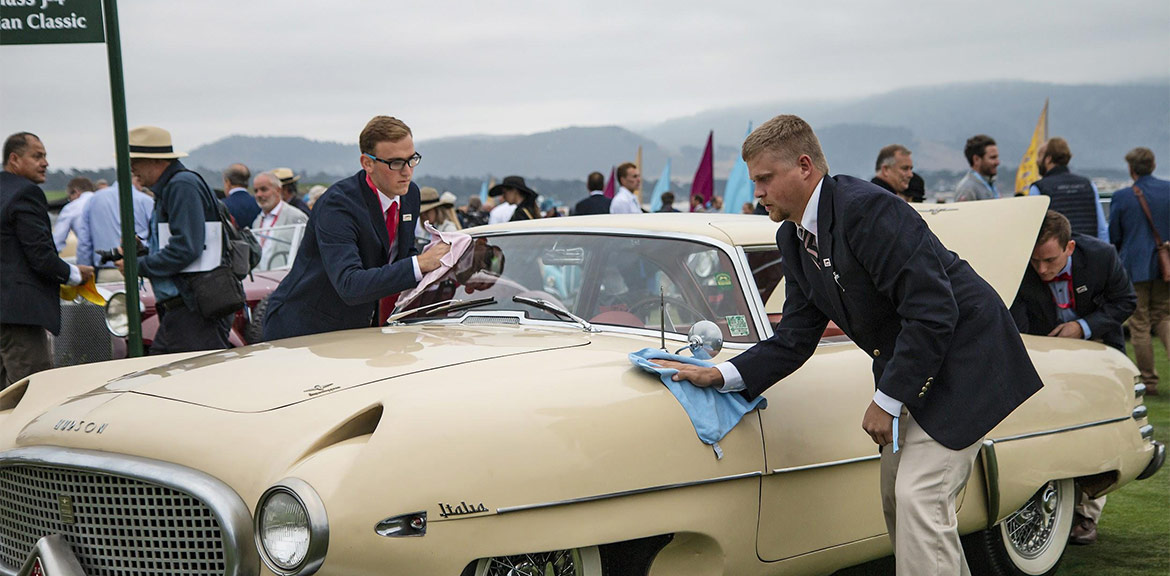 One of those students is Lucas Jez, who just graduated from the program a few weeks ago. "I grew up in Massachusetts, Dad was a big car guy and always in the garage. We had a small collection of cars, and we'd work on them at night. That was my formal education. Then, I was watching the Chasing Classic Cars episode about the college. I came out, visited and knew that's where I was going to go." Jez says he was more of a muscle car and diesel guy, but coming to McPherson has given him the chance to learn on many different types of cars. In fact, the school only works on pre-1970s machines. "I went to Pebble Beach this past year and got to judge the pre-war Rolls-Royce class!"

Gutierrez mentioned the car culture on campus and Jez agrees. "The Shed is a storage property next to campus where everyone hangs out. Truck guys, Subaru guys, aircooled VW guys, drifter guys…they're into so many different things, but they all hang out together. They're not that different…it's nice having that big of a group of like-minded guys. Even the non-automotive restoration students have cars and they'll hang around with us as well."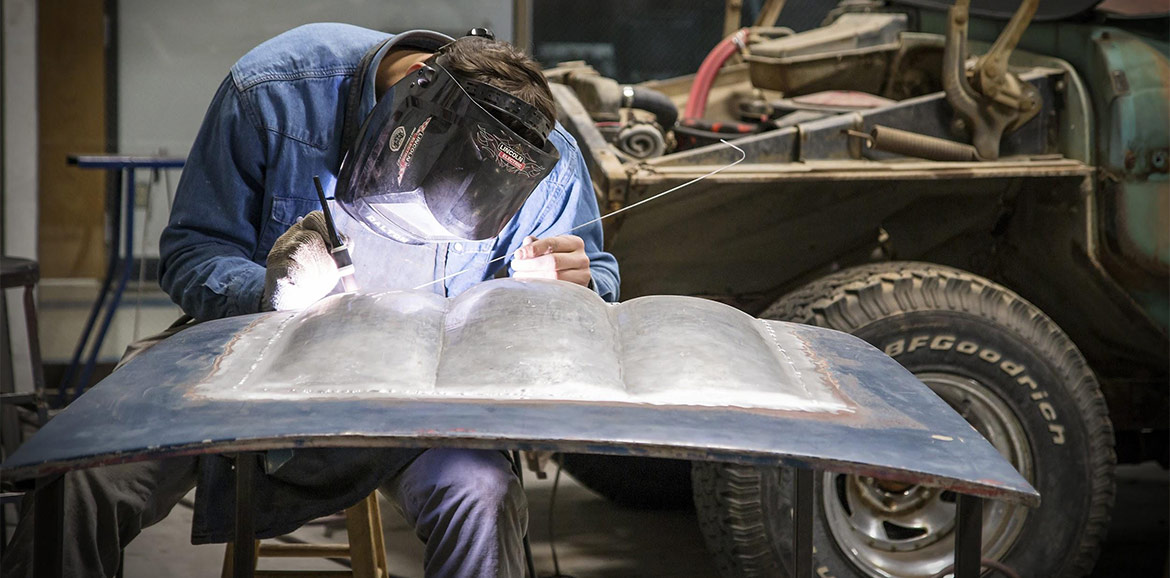 Jez mentioned Carini and Chasing Classic Cars, so I asked Gutierrez about it: Does the current crop of TV shows impact the industry and McPherson? "The timelines are often misconstrued, but they've also given more credibility to the skilled trades than we've seen for a long time," Gutierrez replied. "When you see someone fabricating a panel for a car, that's craftsmanship. It wasn't long ago that those skills weren't appreciated, we were underestimating them. What we're really seeing is validation of the creativity and intelligence it takes to restore these classics."
If you have a student interested in the McPherson College Automotive Restoration program, reach out to them online.
Comments
Comments
Previous