Barrett-Jackson Northeast Recap
3 years ago Events
The collector car market is as hot as the summer weather in Connecticut! Barrett-Jackson has turned this event at the Mohegan Sun Casino into a true destination for car enthusiasts like us and we saw that excitement last the entire weekend. The rain held off and the bids went high.
It's no surprise to see the Northeast as a hotbed for Dodge Brand cars, since it was this same auction that saw us sell the last Dodge Viper and the last Dodge Challenger SRT® Demon as a matched set just a year ago.
Let's look at some of the rides that caught our attention this week…
1983 Chrysler LeBaron Custom Convertible SOLD $11,000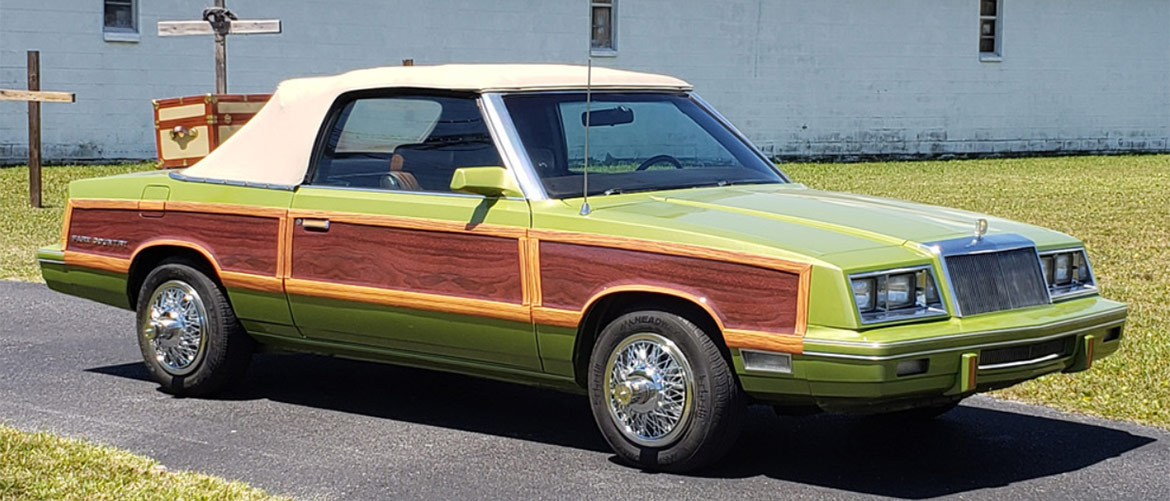 Wednesday night was the Barrett-Jackson Gala, a special kickoff party to open the event. Craig Jackson, his wife Carolyn and high rollers from the automotive industry got together for an '80s-themed party complete with some unique 1980s vehicles. This LeBaron flanked the stage where a retro band played the hits of the decade, and if you've seen Planes, Trains and Automobiles starring John Candy and Steve Martin, you'll recognize this car. It's a recreation, but you can't help but smile when you see it!
1970 Dodge D100 Pickup SOLD $27,500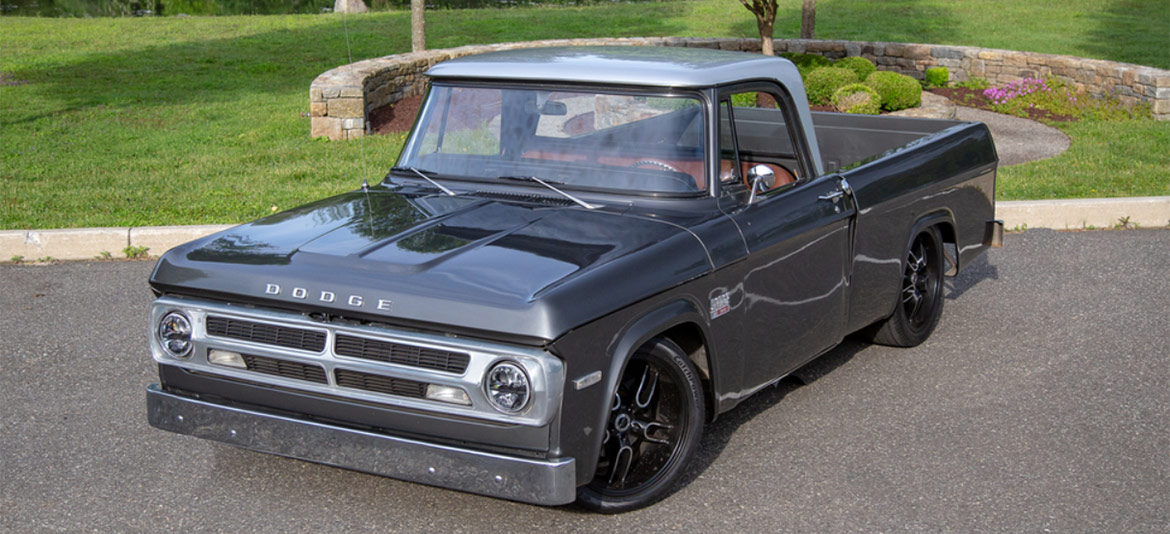 What a head turner! This truck stood out in an event full of unique trucks. It's not expensive, it's not over the top, it's not painted a crazy flashy color … but wow, what a presence! A number of people, including DodgeGarage's Chris Jacobs, claimed this was their favorite vehicle of the entire show. That says a lot when million-dollar cars were present and this wound up costing less than a used Charger.
2018 Dodge Challenger SRT Demon SOLD $145,200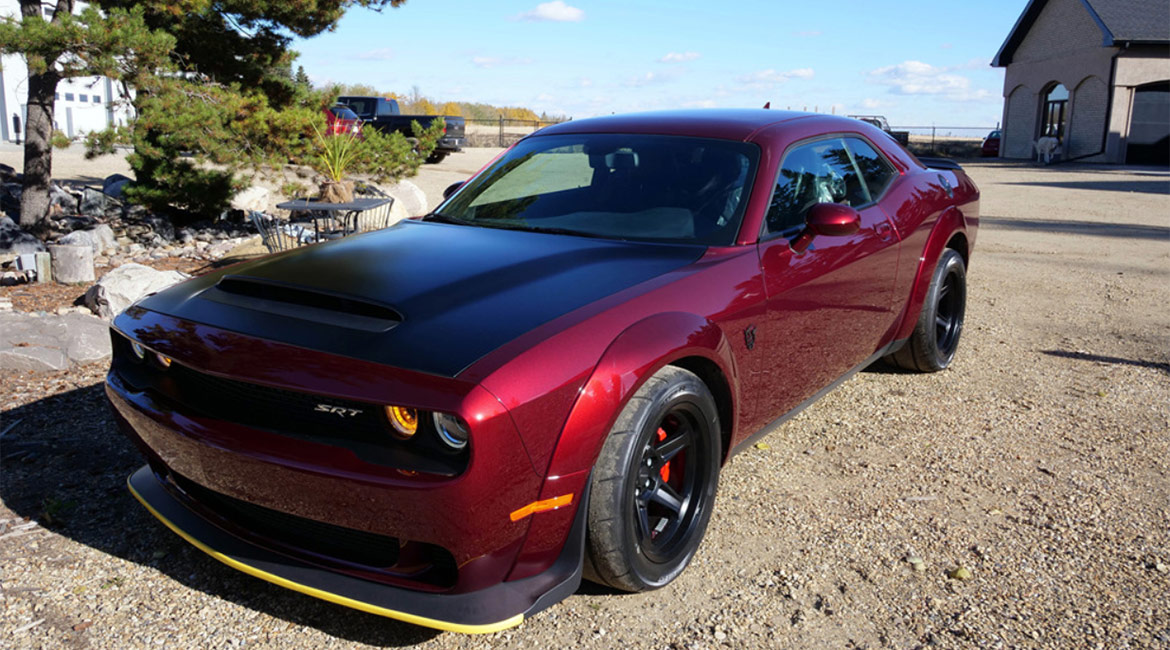 The SRT Demon market had begun to cool off, but not here at Barrett-Jackson Northeast. Four SRT Demons came across the block and all sold for more than $140,000. Only 174 SRT Demons were painted Octane Red, which helped this one top the list at $145,200. With only 7 miles on the clock, a matte black hood and the Demon Crate intact, the new owner joins an exclusive club.
We brought the Dodge Thrill Ride show with us, and a record crowd came to drift our 2019 Dodge Charger and Challenger SRT Hellcats with us. What a blast! Make sure to follow #DodgeThrillRides on your favorite social channel to take a virtual spin with us, and come see us at an upcoming event to experience it firsthand!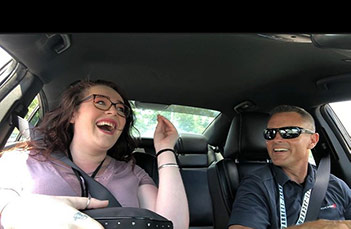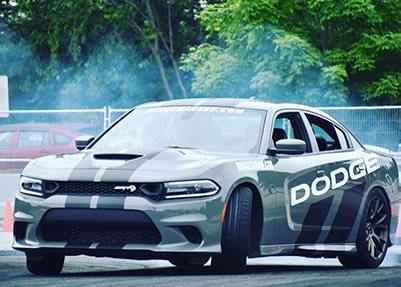 We hope to see you at the next Barrett-Jackson auction
Comments
Comments
Previous