Burnouts in Bowling Green
6 years ago Racing
The smoke has finally cleared at the 17th Annual NMCA Bluegrass Nationals at Beech Bend Motorsports Park in Bowling Green, Kentucky. For our HEMI®-powered participants competing in the Dodge/Mopar® HEMI Shootout, they've already headed home and began to clean off the mounds of leftover rubber from their Mickey/Thompson, Nitto or Hoosier drag radials splattered on the rear quarter panels. Many have carefully recorded all their runs in a logbook and are now showing off their time slips to their fellow gearhead friends and neighbors.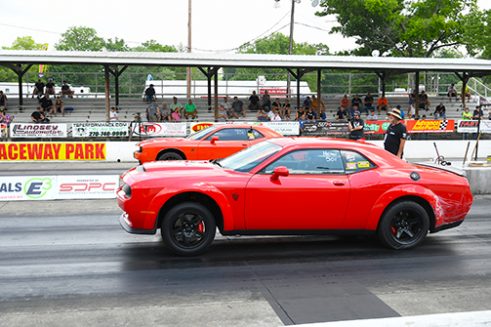 Among the winners at this year's NMCA Bluegrass Nationals, Steve Best's '18 Dodge Challenger SRT® Demon was devilishly quick when it was the only car in the 10-second zone and averaged 10.442-seconds in the quarter-mile for the big win. J Orrand's '16 SRT Hellcat was crowned the runner-up as it averaged 11.209-seconds.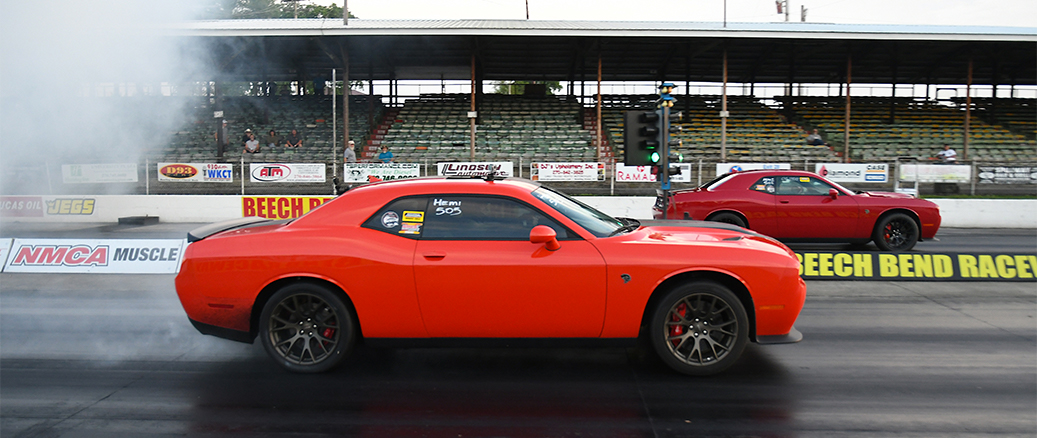 Jenny McClain went home a winner for the 11-second bunch; Trenton Smith won the 12-second honors; Travis McKenne won for the 13-second drivers; Michael Oellrich walked away on top for the 14-second group; and Don Fielder finished the weekend on a high note in the 15-second pack.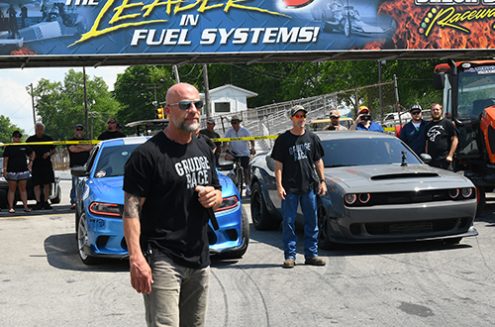 The folks from GRUDGE RACE! were also at the NMCA Bluegrass Nationals. Creator Stephen Pullin, whose list of impressive TV shows includes PINKS and PINKS All-Out, matched up some heavy-hitters at Beech Bend Raceway Park to talk smack and hit the strip. With host Willie B being the instigator, we had some memorable Mopar match-ups that included YouTube sensation Todd "SRTMush" and his 2018 Challenger SRT Demon, and his wife's 2016 Charger SRT Hellcat. Dodge Garage will have a follow-up feature on this epic husband and wife grudge race that will test the bounds of their marriage.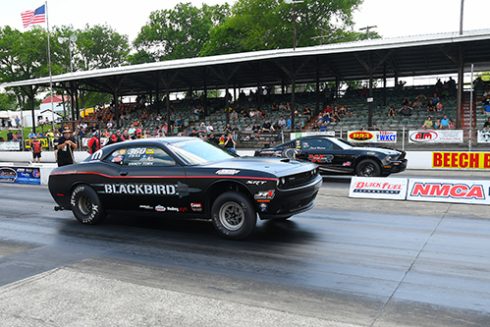 In the Holley EFI Factory Super Cars category, Geoff Turk – in his record-smashing, seven-second 2015 Dodge Challenger Mopar Drag Pak "Blackbird" – qualified in the top half of the 16-car field. The lone Mopar was up against a pack of Cobra Jet Mustangs and COPO Camaros and was able to go a couple of rounds but was sidelined early during eliminations when his slicks lost traction and he had to lift off the throttle.

If you're look to get your R/T, Scat Pack, SRT Hellcat or SRT Demon to the drags, the next NMCA event will be the 13th Annual Nitto Tire NMRA/NMCA Super Bowl of Street Legal Drag Racing event that is held at Route 66 Raceway in Joliet, Illinois.
Comments
Comments