Todd 'SRTMush' and His Wife Drag Things Out at NMCA Bluegrass Nats
5 years ago Racing
If you've been following the exploits of Todd "SRTMush" on YouTube, you'll notice he's on a mission to go faster in his 2018 Dodge Challenger SRT® Demon every time he rolls into a drag strip. Todd is always trying new things to lower his car's ET with the hopes of being the first SRT Demon to go into the eight-second zone. That's quite a feat, even with aftermarket parts thrown in for good measure. Not only does the supercharged 6.2L HEMI® have to be hitting on all eight, but the weather and track conditions have to be just right to get that eight-second time slip. For Todd, this is something he's very determined to accomplish and with support of his lovely wife Laura (who, BTW, drives a wicked fast 2016 Charger SRT Hellcat), he's on his way and always looking for new racing venues to race his SRT Demon.

With the NMCA Bluegrass Nationals at Beech Bend Raceway Park in Bowling Green, Kentucky, this past weekend, Todd and Laura drove up from their home in Nashville, Tennessee. They both wanted to check out the fun and make some laps in both their supercharged HEMI-powered SRT Dodge vehicles.
"This past weekend, we attended our first NMCA event," said Todd. "I had no idea what we were missing. This event is any muscle car fanatic's dream. From Extreme Pro Mods to street cars, vintage and modern, it had it all. The races themselves ran smoothly and organized, despite the rain trying to spoil our fun."

"They cleared through the staging lanes quickly and kept the classes moving. If I had to pick one race to participate in, it would have to be NMCA. And if I had to suggest to someone that's never been to a drag race before, I'd have to suggest NMCA as their first event."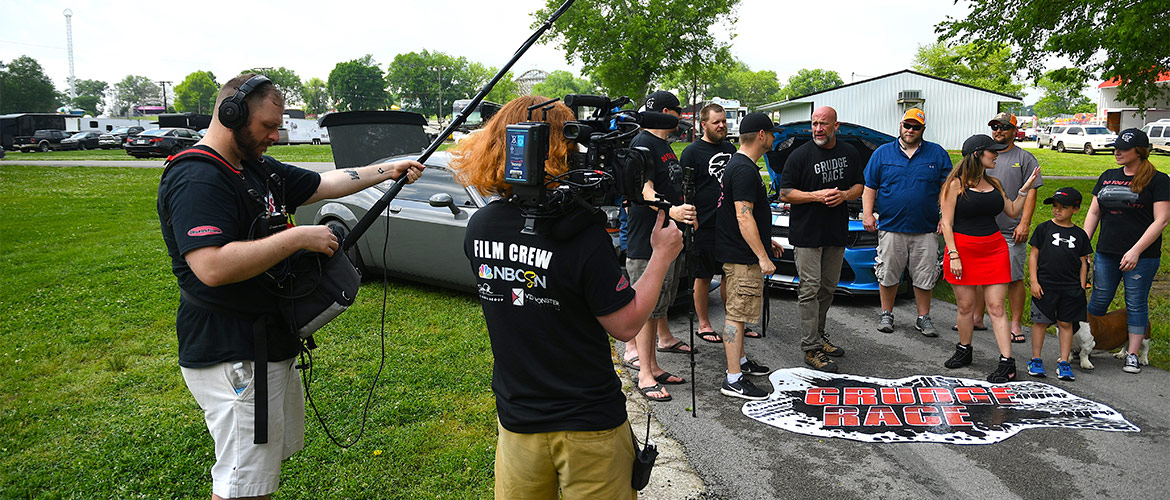 For Todd and his wife, their first NMCA event was a busy one as the folks from Grudge Race recruited the both of them to race their Challenger SRT Demon and Charger SRT Hellcat. If you've never heard of Grudge Race, it's produced by the same creator who brought us PINKS and PINKS All Out. It's the same premise, Grudge Race brings real racers with long-standing grudges to a racetrack for a once-in-a-lifetime opportunity to settle their feud in front of the world. Hosted by self-proclaimed Mopar® gearhead Willie B, both Todd and Laura had fun talking smack about each other's rides and drag racing skills in front the camera crew from Grudge Race.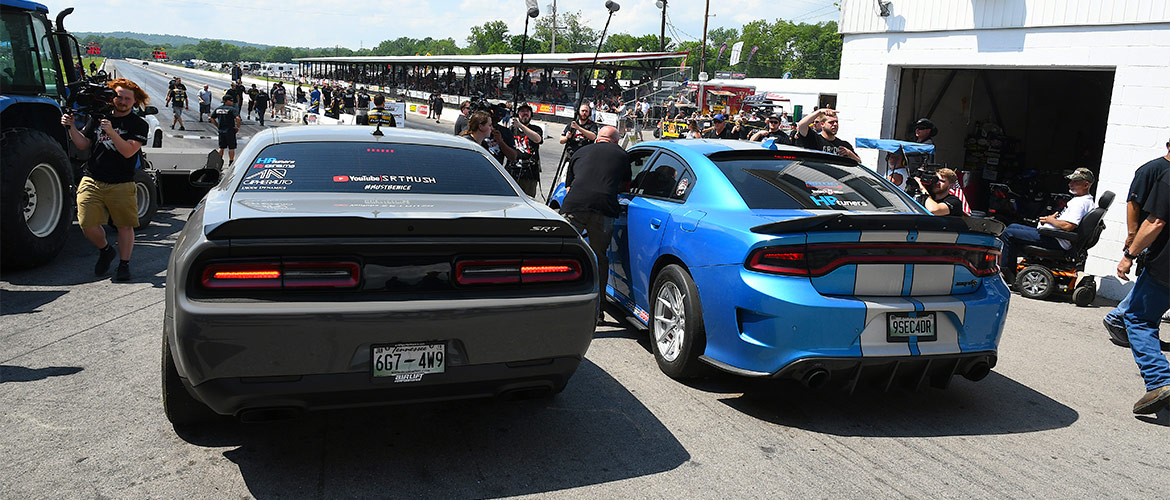 "While we were originally there for the HEMI Shootout, we got a lucky opportunity to participate in the filming of Grudge Race, a TV show where two racers settle their grudge on the track to find out who is the better racer. My wife and I were tapped to race each other, Hellcat versus Demon in one mean battle of the sexes, battle of the spouses, battle of the Mopars. It was an amazing experience to participate in something like that and see how a show such as that is put together. And we had such a fun time doing it. The big downfall to all of this, waiting for the next NMCA race," exclaimed a smiling Todd.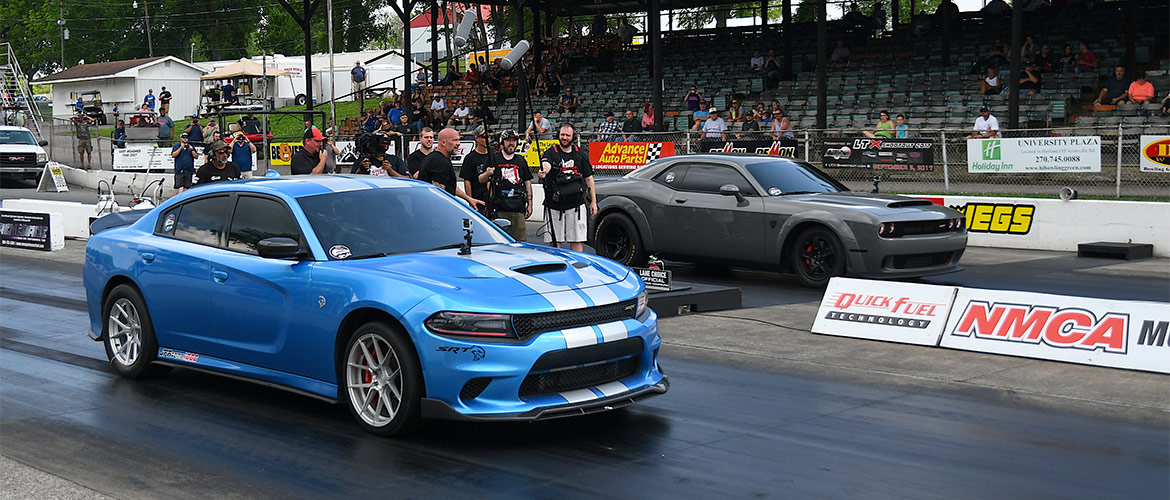 We're not going to tell you the outcome of Todd and Laura's epic match-up on Grudge Race, you'll have to tune into NBCSN later this summer and find out.
But, here's a hint – the supercharged HEMI Dodge won.
Comments
Comments
Previous