Motor City Muscle
5 years ago Events
The annual Detroit Autorama gives many Mopar® gearheads and car junkies their annual winter fix of high-octane goodness within the massive Cobo Center in the heart of Motown. Challengers, Chargers, Darts and more packing some serious horsepower under the hood… there was no shortage of muscle.
There were even cool and historic cars from the Plymouth brand at Autorama. And while this Motor City tradition has been bringing together custom cars, hot rods and muscle cars for 66 years, seasoned veterans and first-timers can all agree that this is one indoor car show not to miss.
So, in no specific order, here are ten cool vintage Dodge and Plymouth rides that grabbed our attention and had us stopping in our tracks at the 2018 Detroit Autorama.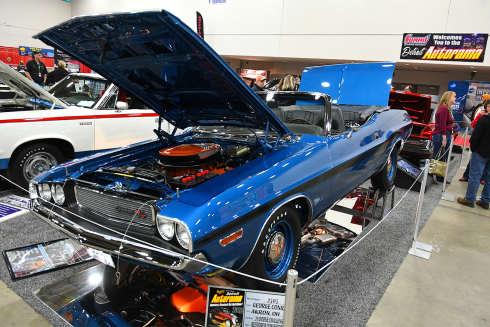 1. 1970 Dodge Challenger R/T Convertible
With a 440 Six Pack under that Rallye hood, we'd love to take this awesome E-Body for a blast with the top down. Crack open those Holley carburetors and hang on!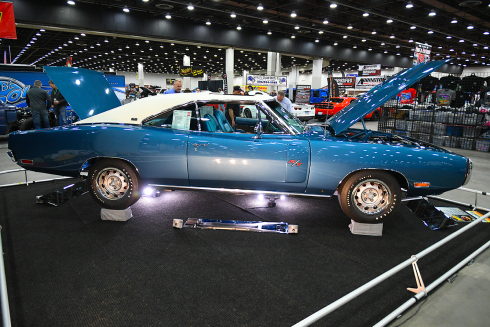 2. 1970 Dodge Charger R/T
This was one loaded-up muscle car, as not only did it have power everything, it was ordered with a factory sunroof. Talk about rare; this was an awesome example of a highly optioned luxury and performance car. With the standard 375-horsepower 440 Magnum for motivation, this Charger would get you places in a hurry.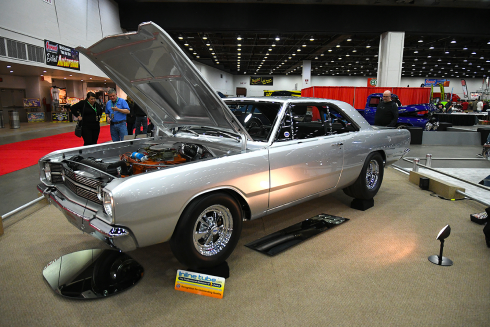 3. 1968 Dodge HEMI® Dart
Built 50 years ago to dominate in Super Stock, the HEMI® Dart (and their Barracuda cousins) made drag racing history. This gorgeous sample might be a recreation, but it pays homage to what a street version could have been.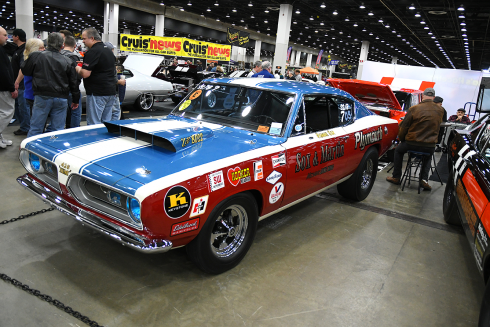 4. 1968 Plymouth HEMI Barracuda
This is the real deal — the actual car Ronnie Sox raced in 1968 and drove to a NHRA World Championship in 1969. It's one of the original "B029M" Super Stock HEMI Barracudas and has been lovingly maintained since its restoration 15 years ago by AAA Restorations.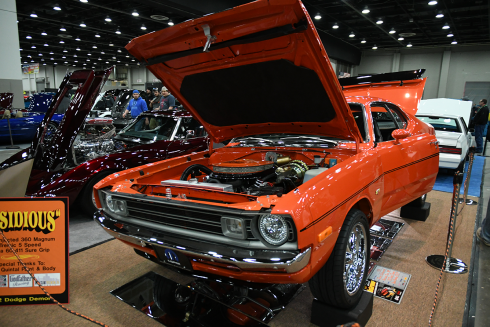 5. 1972 Dodge Demon
Old-school muscle is cool and the original Dodge Demon was a giant killer. With its lightweight body and high-revving small block, the Demon was ready to take on any would-be competitors. We dug the 1970s Street Machine vibe of this one at Autorama.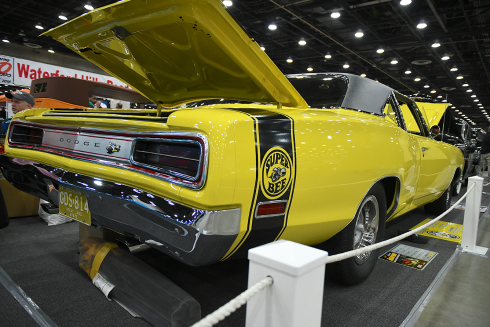 6. 1970 Dodge Super Bee
Dodge's answer the Plymouth Road Runner and other low-priced muscle cars of the time was the Super Bee. The flagship of the Dodge Scat Pack, the Super Bee stood out from its competition with its wild colors and traditional "Bumble Bee" stripes.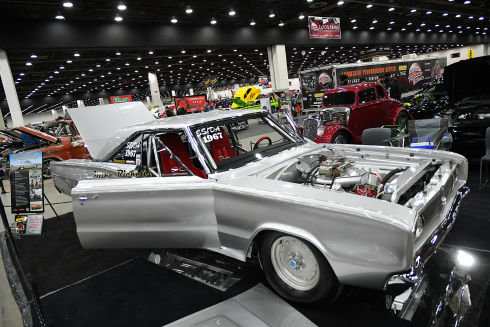 7. 1967 Dodge Coronet "WO" HEMI Package Car
Built for drag strip dominance, the 1967 Dodge "WO" and Plymouth "RO" B-Bodies used the 426 HEMI for power. Over the years, many of them were updated for more power. This great looking example was released as a race car from day one and has seen its fair share of runs down the quarter-mile.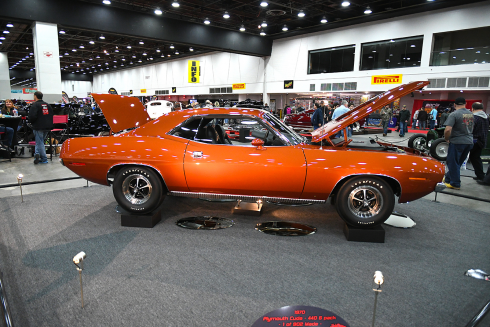 8. 1970 Plymouth 'Cuda 440 Six Barrel
Sometimes a car's subtle look is what makes it standout. This 1970 'Cuda, devoid of the options such as high-impact color, stripes and 15-inch Rallye wheels that we see all too often on 'Cudas, is what grabbed our attention. This particular example was built for go and not so much show as a 440 Six Barrel was resting under the Shaker.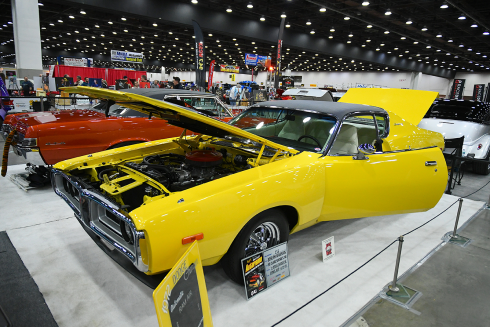 9. 1972 Dodge Charger
The third-generation Dodge Charger was slicker then previous models and still combined awesome styling, wild colors and optional big blocks under the hood. This one, painted Top Banana and wearing Cragar S/S wheels, is a great example of a "day two" restoration.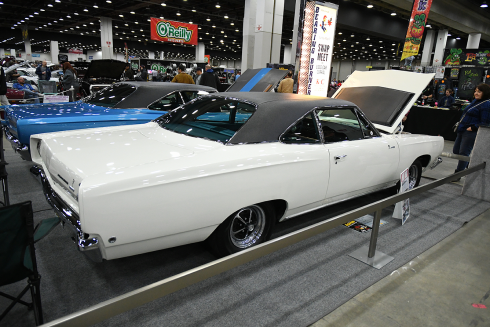 10. 1968 Plymouth Road Runner
Literally drug out of a barn two years ago and captured by "Automotive Archaeologist" Ryan Brutt for Hot Rod magazine, this 1968 Road Runner was just restored by its new owners and looking good at Autorama.
Comments
Comments