What to Expect at Mecum Indy 2018
4 years ago Events
31 years ago, you were Rick Rolled for the very first time when Rick Astley debuted his hit "Never Gonna Give You Up." Your eyes were following Tawny Kitaen, Heather Thomas and Elvira, Mistress Of The Dark. And 31 years ago, Dana Mecum hosted his first auction in Indianapolis. What has become a tradition in the month of May (with respect to a certain automobile race a week later) is here again. For pop culture fans, there are flashbacks everywhere. For automotive enthusiasts, it's goodness at the highest level. Let's look closer at some of the vehicles that will tempt you to raise your bidder paddle…

(Lot F36) Dallas Hawkins is a collector car dealer from Michigan who's bringing a number of vehicles to the show, and all of them are selling at No Reserve. His 1970 Panther Pink 'Cuda is a super rare machine and estimates suggest it will catch $40,000-$50,000.

(Lot S126.1) Rob Blair's collection would make any muscle car fan envious. He's bringing 11 of his prized machines to Mecum Indy, including several Mopar® vehicles. This stunning 1968 Dodge Dart GTS has undergone a rotisserie restoration, features its original numbers matching 383 and Avocado Green Metallic paint. Experts say this car could sell between $50,000-$70,000.

(Lot T207) It's no secret that Dodge Viper prices are on the rise, and why not? America's hand-built supercar wowed generations of car enthusiasts. This 1996 Viper GTS in Blue with White stripes has less than 5,700 miles and makes a statement everywhere it goes. Hammer price could fall from $60,000-$65,000. It is being sold with No Reserve.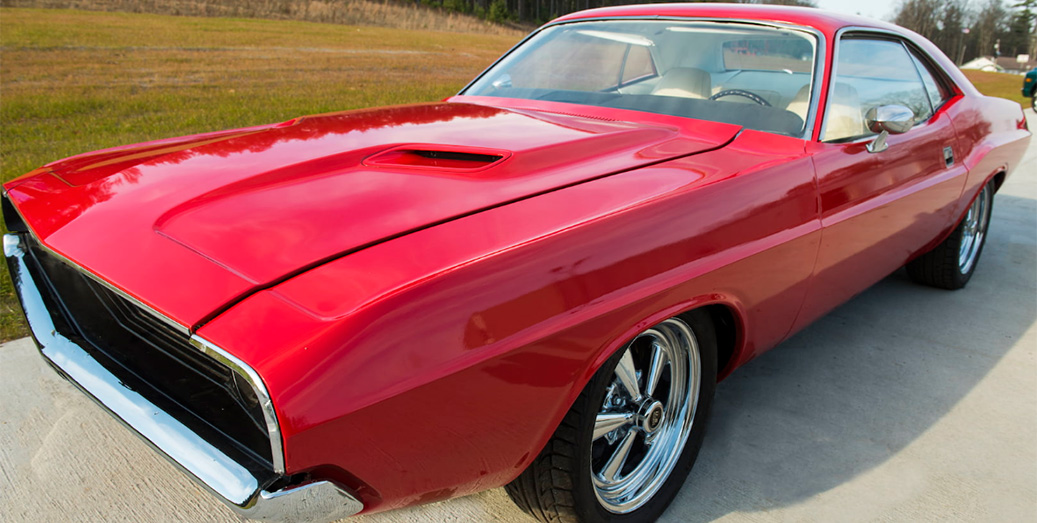 (Lot T54) Movie cars have a certain panache about them; seeing a car on the big screen is a moving experience (see what I did there?!). This 1970 Dodge Challenger has actually been featured in three movies: "Black Jack", "Fast" and "Bad Moms", and comes with a certificate of authenticity. With a 383 ci engine and 4-speed transmission, it's not just fast, it's famous too!

(Lot T68) Back in 1996, the Dodge Ram was honored to be the Official Truck of the 80th running of the Indianapolis 500. About 6,000 of the "Indy Rams" were built and this one has seen just over 30,000 miles. These trucks really stand out, with Blue and White paint matching the equally outrageous 1996 Viper GTS and an additional 15 horsepower over the standard Ram of the time.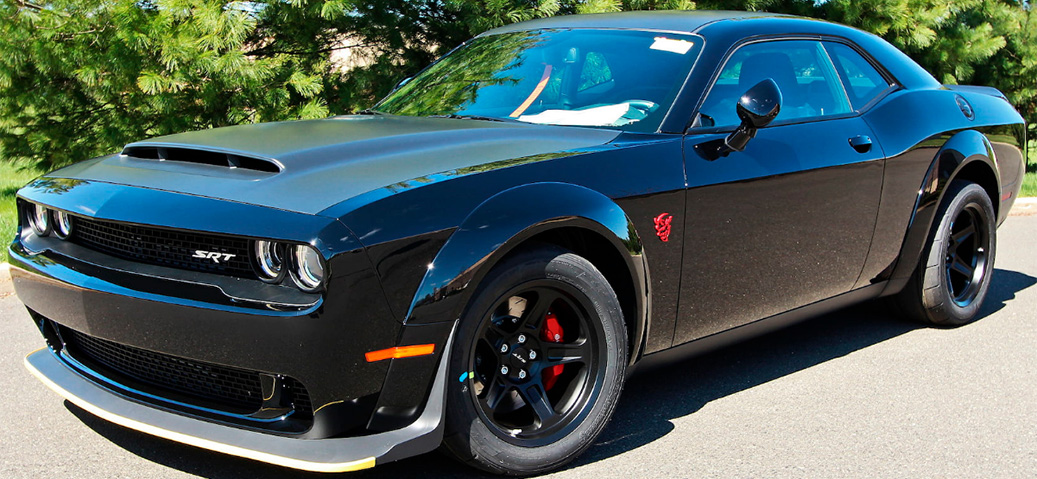 (Lot T108) Demon. That one simple word causes a stir everywhere it goes…every time its 6.2L HEMI® is fired up. This is #1372 of 3,300 cars to be delivered, has just 5 miles on the odometer, is still wrapped in its delivery plastic and is one of only 250 Dodge Challenger SRT® Demons to be ordered with no passenger seat, no rear seat and no trunk carpeting. Sale price includes the unopened Demon Crate!
If you're coming to town for the auction, there are some things I would like to point out. Flying into IND is a treat because the airport has several historic racecars on display, and you'll want to keep your eyes open to spot famous racecar drivers in town for this month. There is some rain expected this week; however, the entire Mecum auction is indoors at the Indiana Fairgrounds, making the weather a non-issue.
On top of that, Dodge is here with our Thrill Ride program, where you can go for a tire-shredding drift ride in a 707-horsepower Dodge Charger or Challenger SRT Hellcat. Plus, you can get free prizes for signing up for DodgeGarage.com. Just see us on site for details.
Dana Mecum started this event in 1987, when a gallon of gasoline cost just 90 cents. 31 years later, the passion for collector cars grows stronger and we hope you join us here this week.
Comments
Comments