Mecum Harrisburg Wrap-Up
5 years ago Events
I'm just getting home from the Mecum Auction in Harrisburg, Pennsylvania, and my head is still buzzing over some of the cars that sold this past weekend, and a new friend I made. I'll tell you about her in a moment.
First things first, the event was packed! If you watched the coverage on NBC Sports Network, you could see how full the bidding floor was. Lots of people means lots of bidders and some vehicles were definitely in demand. Speaking of NBCSN, thanks to their Katie Osborne for stopping by our Dodge Thrill Rides and getting us some TV time.
As for the cars that caught our attention here at Dodge Garage…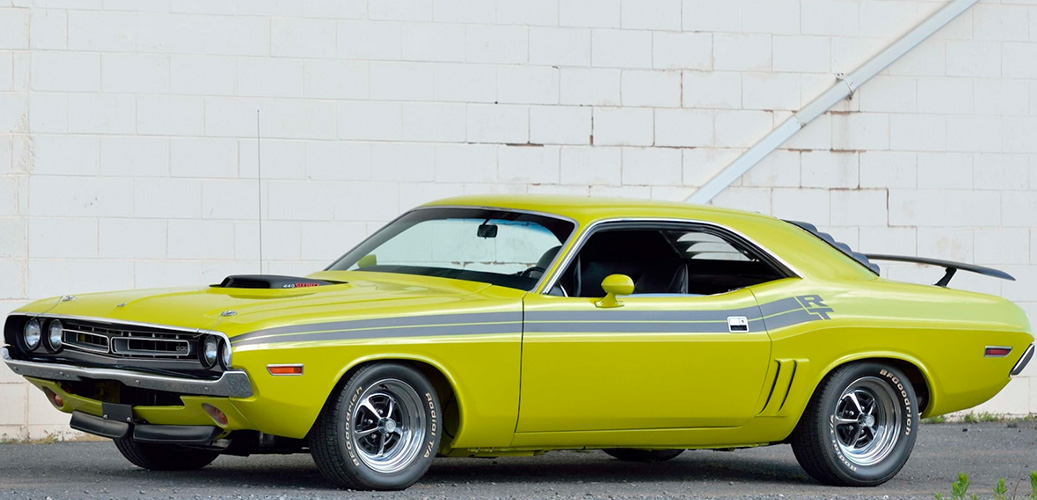 This '71 Challenger RT has its matching numbers 440 Six Pack and Shaker Hood. A stunning car that sold for $74,800.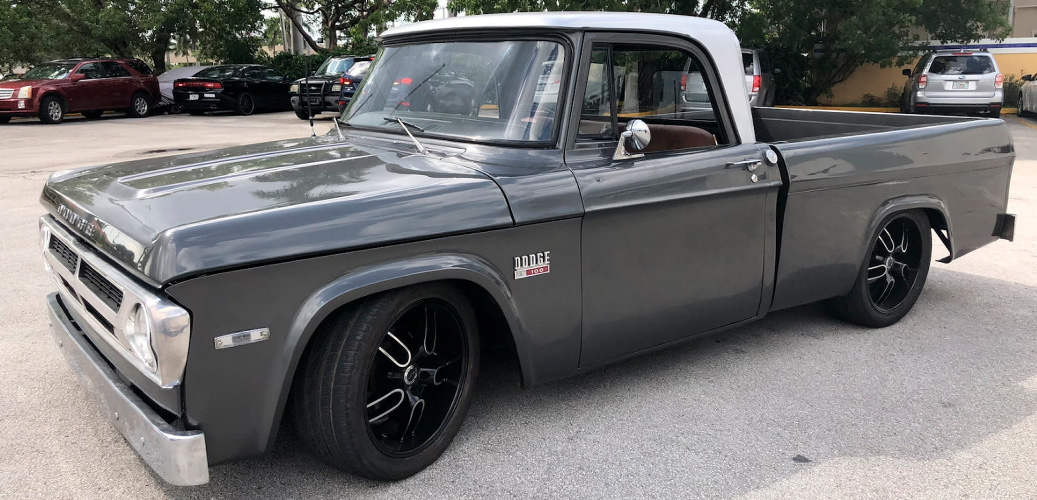 Pickup trucks are hot these days, but you can still get a really nice Dodge at a fair price. This customized 1970 D100 is motivated by a Magnum 360, sits just right on its lowered suspension and has a beautiful wood bed. Sold for just $19,800, this is a prime example of "you couldn't build it for that."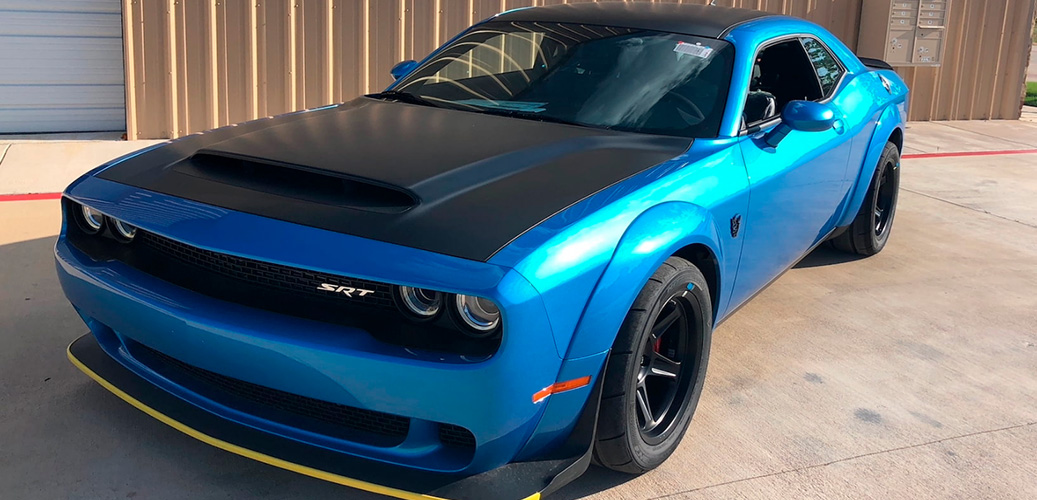 In my preview article, I pointed out the three 2018 Dodge Challenger SRT® Demons on hand. All three sold: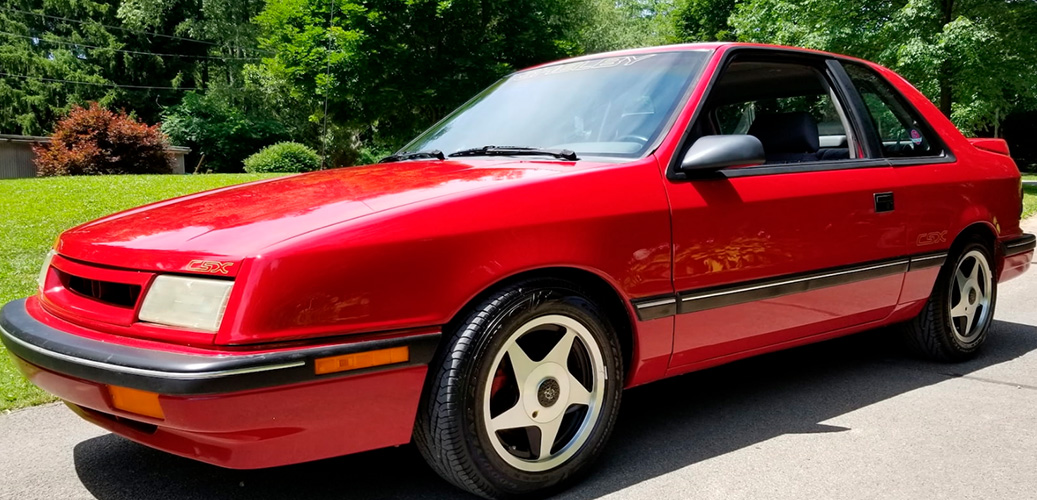 I was at Carlisle just a couple weeks ago and I 've noticed that over the past 5 years, the front-wheel drive contingency has grown a bunch. While they may not be "traditional" American Muscle, the truth is that these cars were some of the fastest of their time. When Dodge teamed up with the legendary Carroll Shelby, they came up with this: a 1989 Dodge Shadow Shelby CSX with a turbocharged 2.2-liter engine, a 5-speed manual transmission and great looks. This one is #76 of just 300 built in '89 and has a little over 72,000 miles on it. Sold for only $7,150.
Now, about that new friend I made. While I was at our Dodge Thrill Rides, a woman came over to tell me she had bought 26 Dodge Chargers. That caught my attention! Turns out, she's Cassandra Salapatas-Metz and she works for Warner Brothers, the movie company, and bought them for work. As we were chatting, she says she was there to help sell some of her brother's cars. Who's her brother? The legendary King of Kustomizers, George Barris!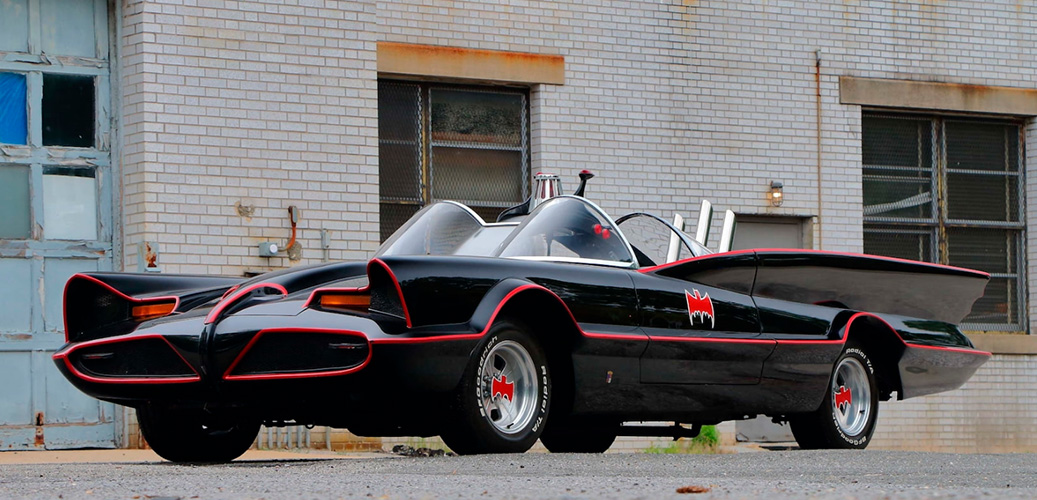 They brought 21 Barris-inspired cars, including the MonkeeMobile from The Monkees TV show, the Flintmobile from The Flintstones movie and this gorgeous Batmobile. It's one of five promotional cars built that has actually been driven by Adam West, TV's Batman. It was bid up to $220,000…but did not sell.
Dodge will be at the next Mecum Auction in Louisville, Kentucky, September 7-8, and we'd love to meet you there!
Comments
Comments