Roadkill Nights Powered by Dodge Visitor Guide
4 years ago Events
GET YOUR GEARHEAD GROOVE ON WITH THESE MUST-SEE STOPS!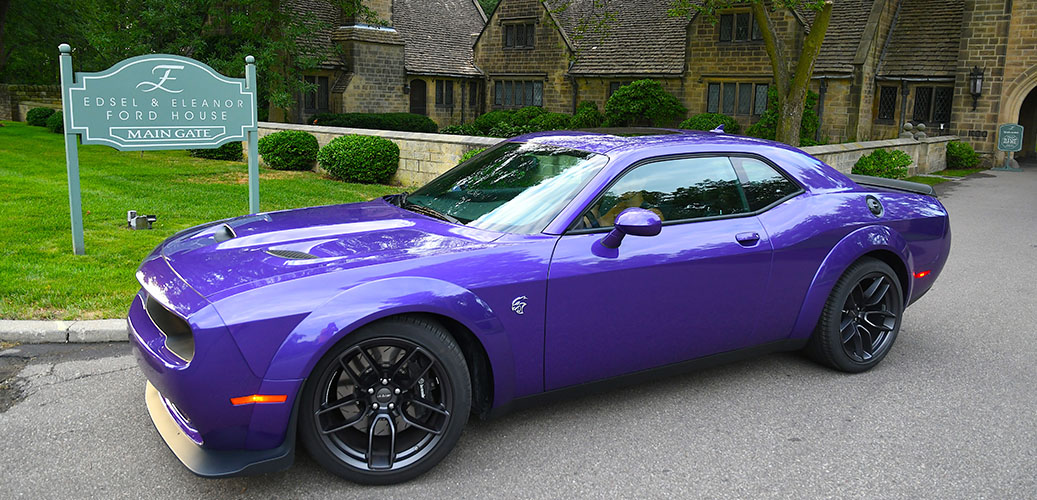 Edsel & Eleanor Ford Estate
1100 Lakeshore Rd., Grosse Pointe Shores, MI 48236
The Edsel & Eleanor Ford House tells the story of the home life of a prominent American family. The Fords were cultural, social and economic leaders in an era of great optimism, as well as a turbulent time of economic depression and world war. They were nationally prominent and they owned more than one house, but Southeast Michigan was their home. Here, they built their final residence along the shores of Lake St. Clair, at a place known locally as Gaukler Pointe. Their impressive yet unpretentious home is where they raised and nurtured their four children – Henry II, Benson, Josephine and William – in a safe and loving environment. It reflects their love of family as well as their mutual passion for art and quality design.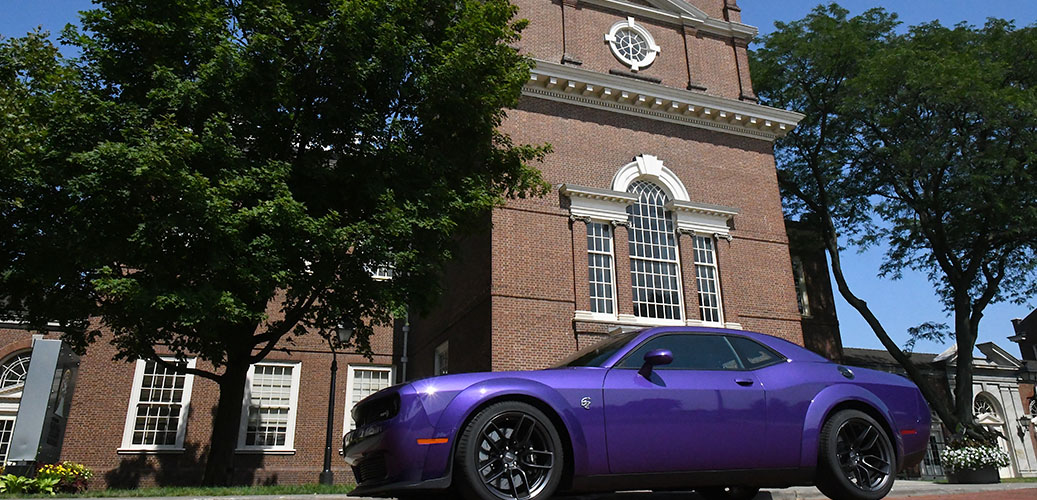 The Henry Ford & Greenfield Village
20900 Oakwood Blvd., Dearborn, MI 48124
Step into a world where past innovations fuel the imagination of generations to come. A vibrant exploration of genius in all its forms, Henry Ford Museum of American Innovation allows you to experience the strides of America's greatest minds while fully immersing yourself in their stories. At Greenfield Village, you can experience firsthand the sights, sounds and sensations of America's fascinating formation, where over 80 acres brim with resourcefulness and ingenuity. Here, 300 years of American perseverance serve as a living reminder that anything is possible.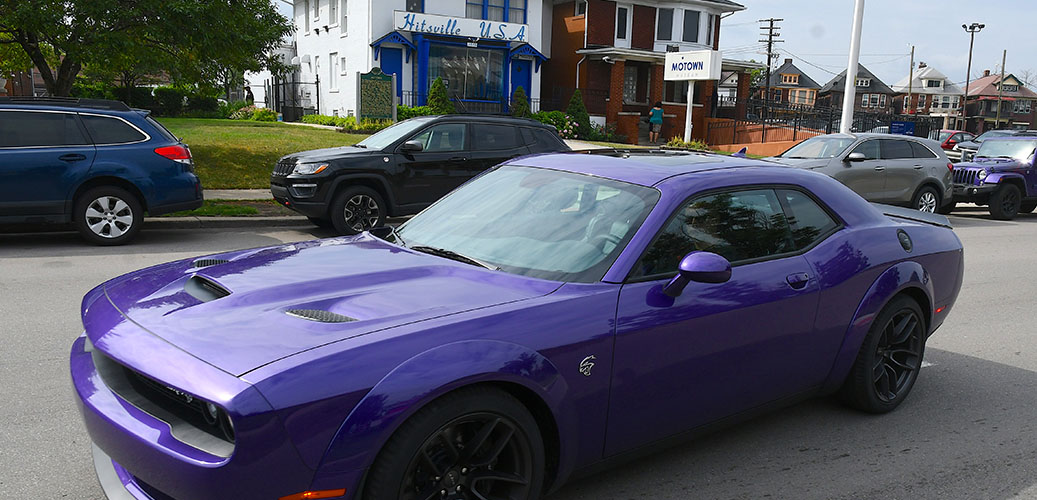 The Motown Museum
2648 W. Grand Blvd., Detroit, MI 48208
Despite the passage of time since Motown Records' establishment in 1959 by Berry Gordy, tens of thousands of visitors pass through Hitsville U.S.A., home to the Motown Museum, each year. Their presence is a testimony to Motown's legacy and to the charisma, talent and staying power of the music and those who made it. The Motown Museum, which was founded by Esther Gordy Edwards in 1985, is one of Southeast Michigan's most popular tourist destinations. Visitors come from across America and throughout the world to stand in Studio A, where their favorite artists and groups recorded much-loved music, and to view the restored upper flat where Berry Gordy, Jr. lived with his young family during the company's earliest days.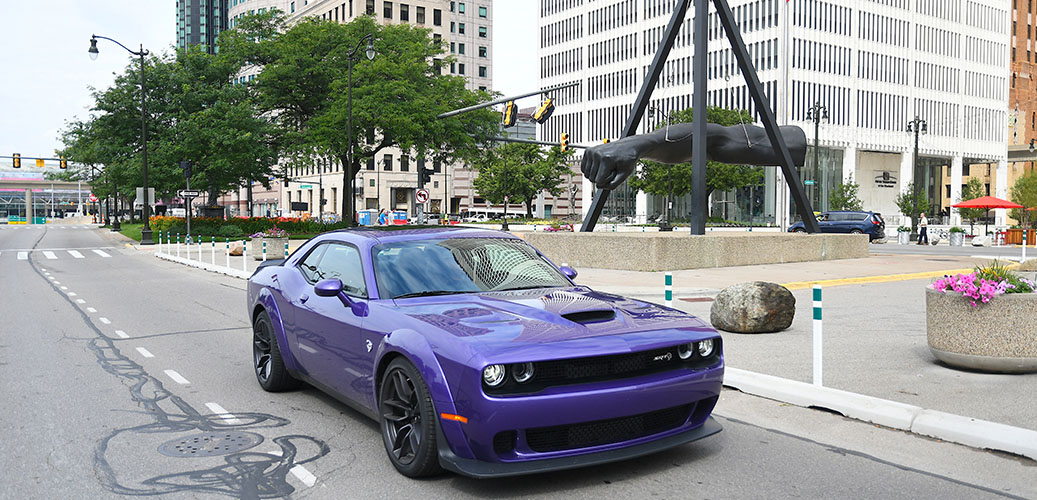 The Fist
5 Woodward Ave., Detroit, MI 48226
The 8,000-lb., 24-foot-long work by Robert Graham (properly named the "Monument to Joe Louis") was a gift from Sports Illustrated Magazine to the city, dedicated in 1986. It was meant to commemorate the fight between Joe Louis and Max Schmeling in 1938 that was a moral victory for our country in one of our darkest times. That fight also minted Joe Louis into who some believe to be the first African-American national hero.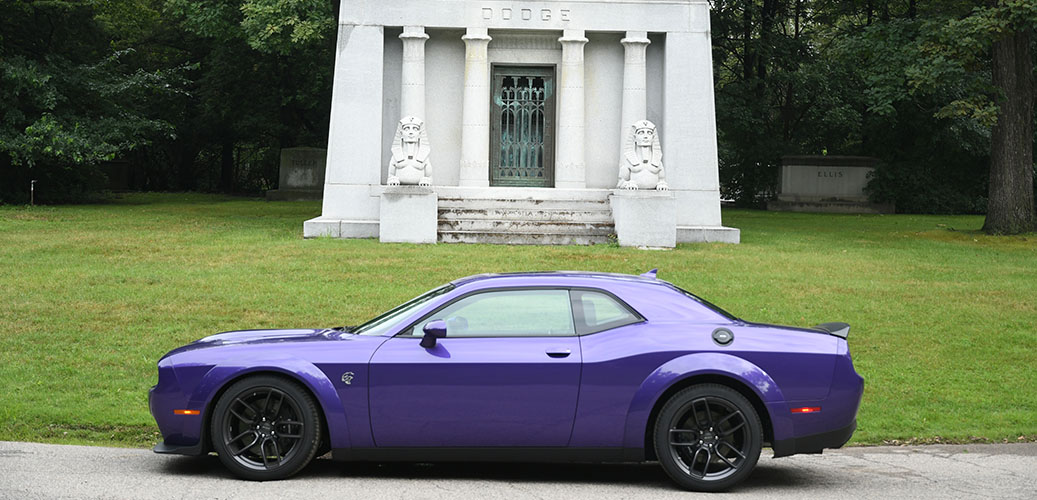 Dodge Brothers Mausoleum Woodlawn Cemetery
19975 Woodward Ave., Detroit, MI 48203
Our founders, John and Horace Dodge, died in 1920 and are interned at this beautiful Neo-Egyptian mausoleum that was built in 1915 by the Lloyd Brothers Company of Toledo, Ohio. It is one of the stand-out pieces of architecture at Woodlawn Cemetery, whose entrance is right off the infamous Woodward Ave.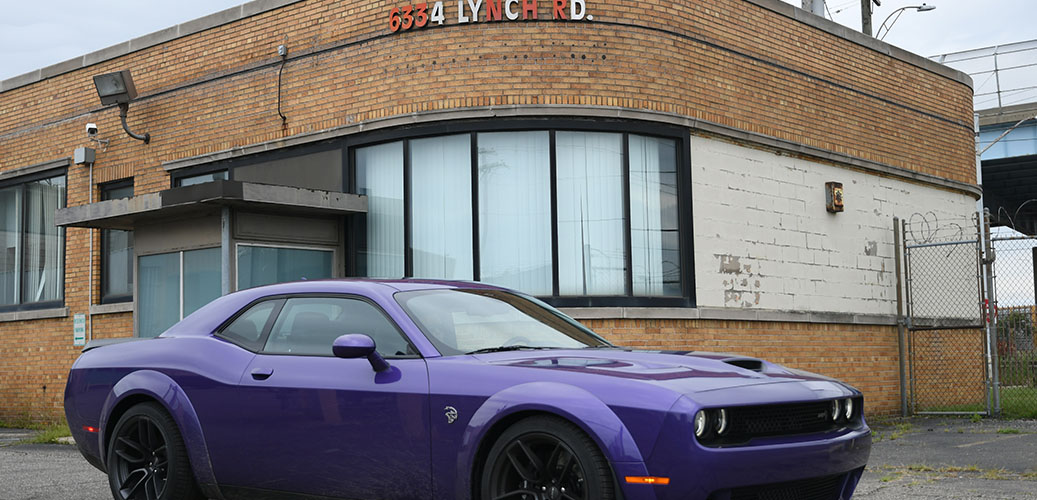 Chrysler Lynch Road Assembly Plant
6334 Lynch Rd., Detroit, MI
Designed by Albert Kahn and built in the late 1920s, it sat at the epicenter of Chrysler's auto manufacturing domain in Detroit. Right next to Lynch Road were two foundries, an axle plant, forge, marshaling center and transport facility, all owned by Chrysler. Lynch Road was also in close proximity to other plants such as Dodge Main, Jefferson Avenue, Mound Road Engine and Dodge Truck. One can only imagine the contribution Chrysler made to the upward mobility to Detroit's working class during the post-war era. At one time, the Lynch Road Assembly Plant employed over 12,000 workers and everything from DeSoto, Dodge and Plymouth, to military vehicles came down its line. Lynch Road also turned out many a Road Runner, Super Bee, Charger, GTX, R/T and Superbird during its heyday. Unfortunately, the production plant eventually became obsolete and the last Chrysler automobiles came off its line in the early 1980s.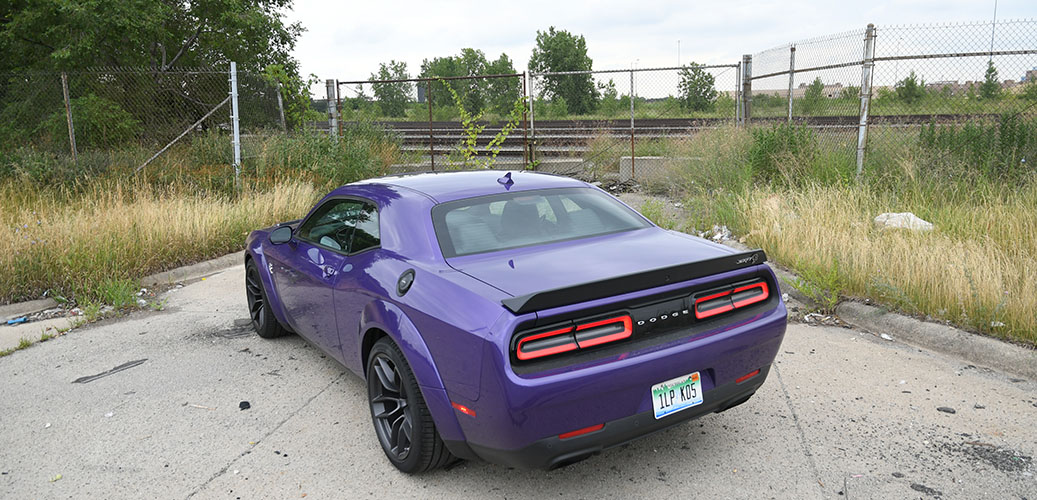 Dodge Main Assembly Plant
Hamtramck, MI
In 1910, the Dodge Brothers began looking for land on a large tract in Hamtramck on the northern outskirts of Detroit. They built the first Dodge in November 1914 and the new car was an instant success, the plant, known as "Dodge Main", grew into an enormous complex of more than thirty buildings. When the Dodge brothers died in 1920, the plant had approximately 22,000 workers and produced 140,000 automobiles per year. Dodge Brothers Company remained an independent firm until 1928, when it became a major division of the fledging Chrysler Corporation. In the 1960s and 70s, Chargers, Challengers, 'Cudas, Darts and other muscle cars came off the Dodge Main assembly lines. By 1980, the plant was shuddered, sold and eventually demolished.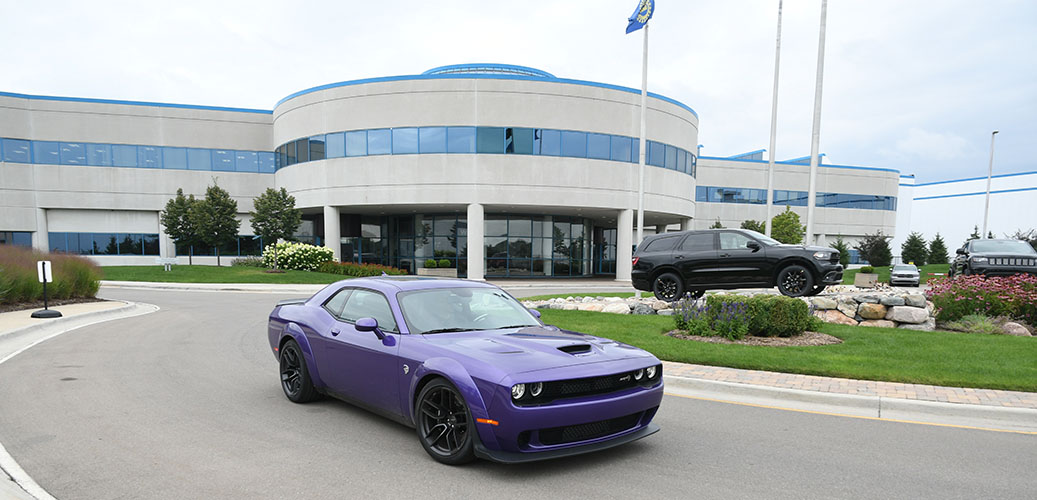 FCA Jefferson North Assembly Plant
2101 Conner St., Detroit, MI 48215
Built in 1991 on the site of the original Jefferson Assembly that built Chrysler Imperials, New Yorkers, Newports and other large-sized cars, the new Jefferson North Assembly plant produced the first Jeep® Grand Cherokee in January 1992. In July 1999, the facility was expanded to include production of other Jeep-based nameplates. The all-new 2011 Dodge Durango, the first Dodge ever to be produced at Jefferson North, began production on Dec. 14, 2010. On Aug. 13, 2013, Jefferson North employees celebrated the five millionth vehicle to roll off the assembly line and nearly three years later, the plant produced its six millionth vehicle.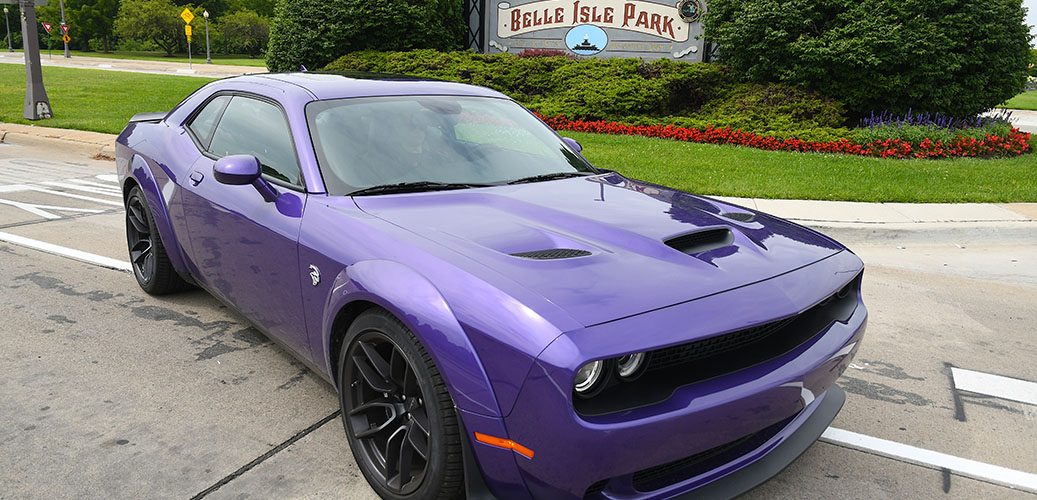 Belle Isle Park
Jefferson Ave., Detroit, MI 48207
Settled by French colonists in the 18th century, Belle Isle Park is rich with history and natural beauty and is a Detroit gem and a Michigan state park. The 987-acre island features a nature zoo, conservatory, giant slide, golf driving range, maritime museum, boat house, an aquarium, picnic areas and more. The park includes three lakes, 150 acres of wooded area and spectacular views of the Detroit and Windsor skyline. Rentals are available for watercraft and bikes during the summer months. Belle Isle Park is also home to the annual Detroit Grand Prix that comes into town every June.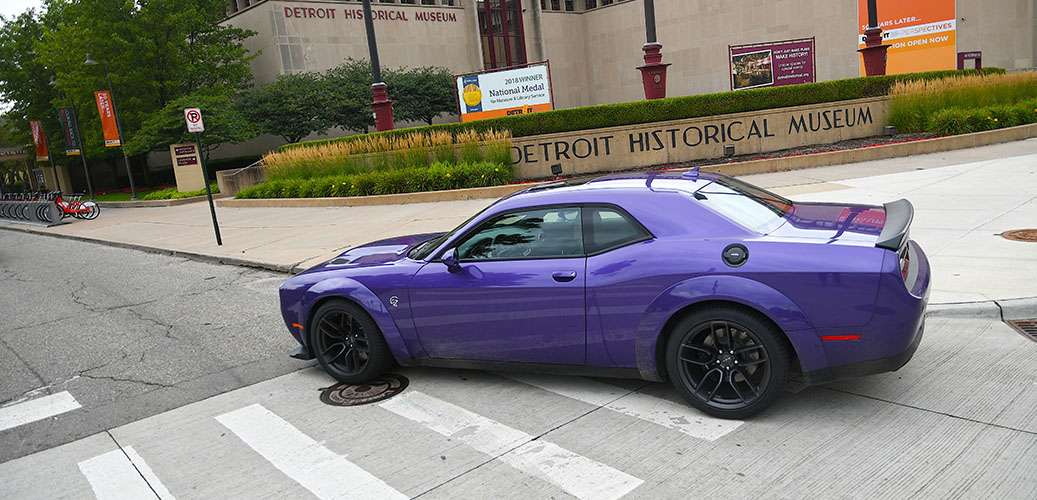 Detroit Historical Museum
5401 Woodward Ave., Detroit, MI 48202
Cobblestone streets, 19th century stores, an auto assembly line, toy trains and a fur trading post from the 1700s are only a few of the wonders visitors see at the Detroit Historical Museum. For over 85 years, the Museum has chronicled the life and times of the region, safeguarding its rich history. Here is "the history of its history" and through the 1950s and 1960s, the Museum became one of the leading cultural institutions in the Midwest through its changing exhibits, tours, special events and educational programs.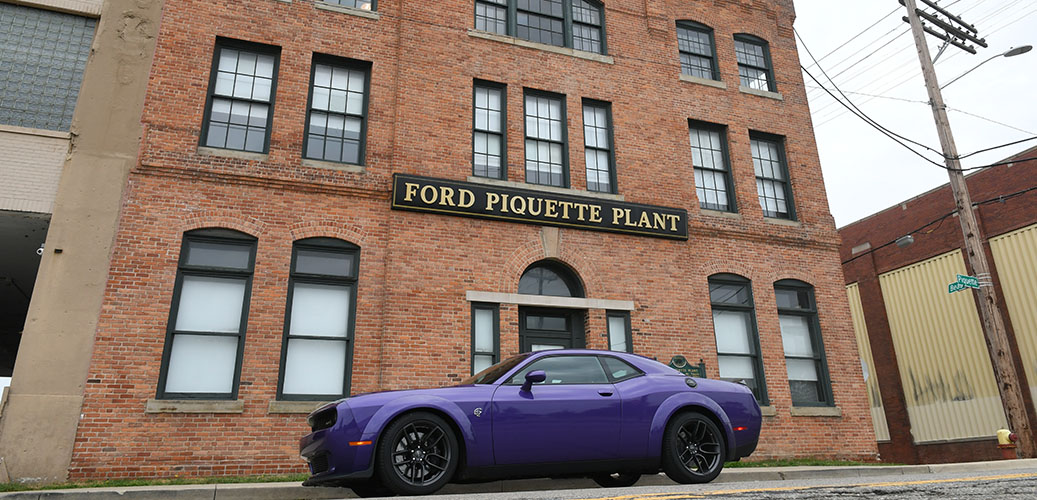 Ford Piquette Plant Tour
461 Piquette St., Detroit, MI 48202
Built in 1904 and known as the birthplace of the Ford Model T, the Ford Piquette Avenue Plant is recognized as one of the most significant automotive heritage sites in the world. With its late Victorian-style brick building, modeled after New England textile mills, the Ford Piquette Plant was its first purpose-built factory and models B, C, F, K, N, R, S and T were assembled here before Ford relocated to its new Highland Park Plant in 1910.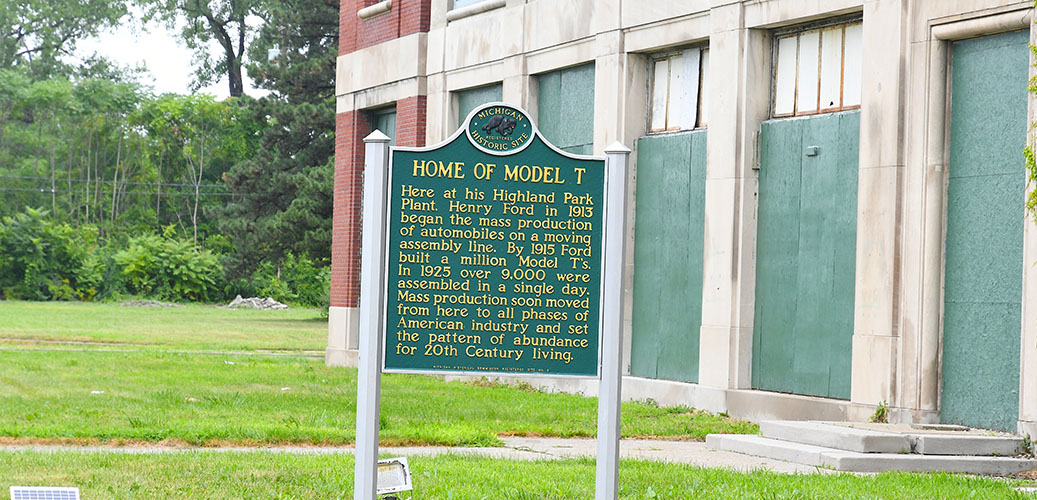 Ford Highland Park Assembly Plant
14522-14784 Woodward Ave., Highland Park, MI 48203
The Highland Park Ford Plant was designed by Albert Kahn in 1908 and was opened in 1910. Ford automotive production had previously taken place at their Piquette Avenue Plant where the first Model T cars were built. The Highland Park Ford Plant was approximately 4 miles (6.4 km) northwest of the original Dodge Brothers Factory (Dodge Main) who were subcontractors for Ford, producing precision engine and chassis components for the Model T. The massive complex included offices, factories, a power plant and a foundry. The Highland Park Plant was the largest manufacturing facility in the world at the time and was the first to use the moving assembly line.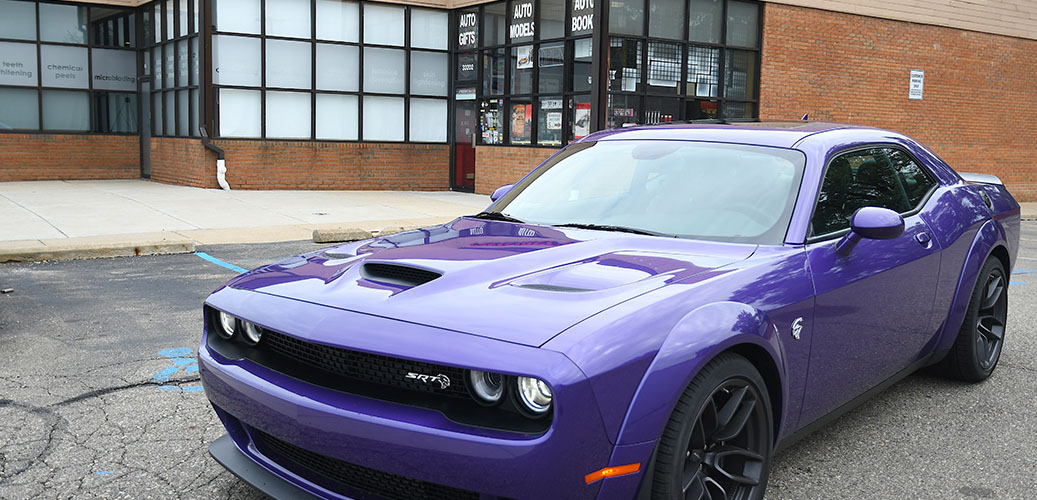 Pasteiner's
33202 Woodward Ave., Birmingham, MI
Established by the Pasteiner family in 1988 on legendary Woodward Avenue in Birmingham, Michigan, the store features metro Detroit's largest selection of automotive memorabilia, including more than 150 current automotive magazines from around the globe, as well as vintage magazines from the 1950s and 1960s, detail diecast model cars from 1/87th to 1/8th scale, plastic model kits, DVDs, collectibles and more.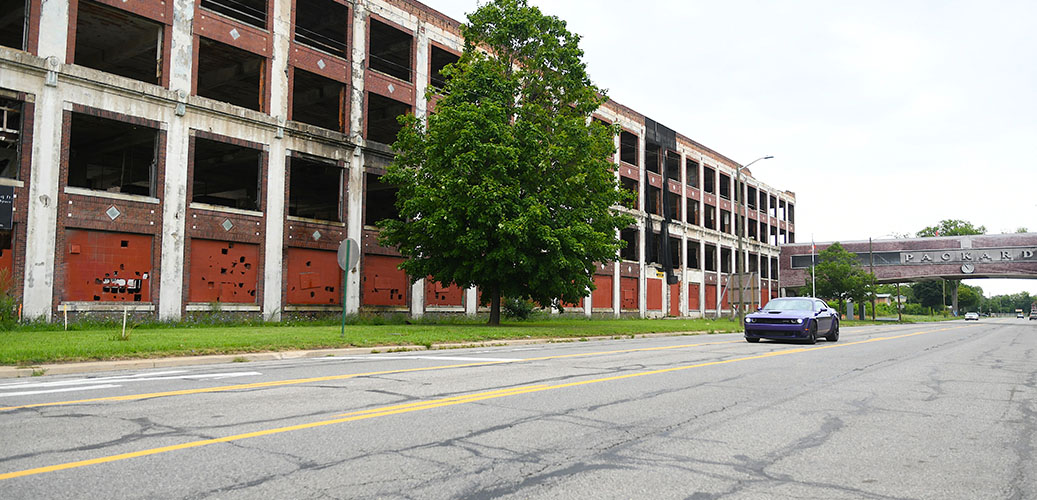 Packard Plant
1560 E. Grand Blvd., Detroit, MI 48211
The 3,500,000-square-foot plant was opened in 1903 and was considered the most modern automobile manufacturing facility in the world, with skilled craftsmen involved in over eighty trades. Built by Albert Kahn Associates, the factory produced cars, boat and airplane engines, and was an integral hub for war goods during WWII. The massive complex closed in 1958, though other businesses operated on the premises or used it for storage until the late 1990s. The old Packard Plant has also served as a backdrop for parties, movies and even TV shows.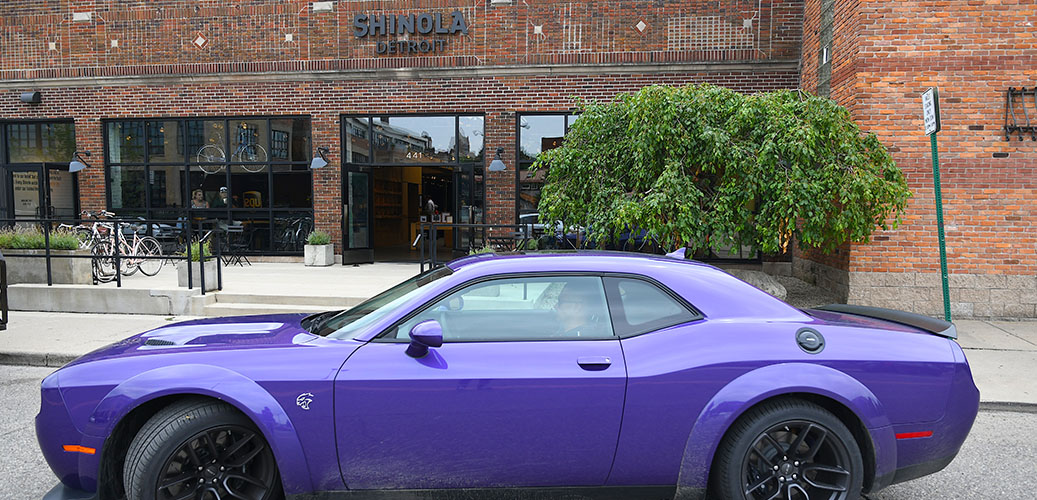 Shinola
441 W. Canfield St., Detroit, MI 48201
Shinola Detroit is an American luxury goods brand that makes watches, bicycles and leather goods. They offer really cool "Made in Detroit" products that will show people how you roll.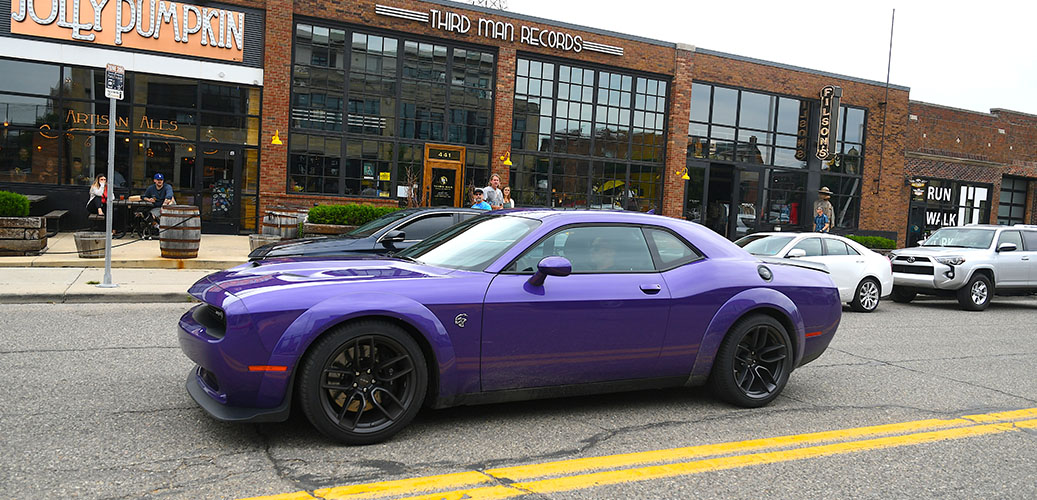 Jack White's Third Man Records
441 W. Canfield St., Detroit, MI 48201
Third Man Records is an independent record label founded by Detroit native and multi-Grammy winning musician Jack White in 2001. Third Man established its Detroit location, which includes a record store, performance venue, a pressing plant and other cool things, in 2015 and 2017. White did partner with Detroit watchmaker Shinola to expand his reach among the community.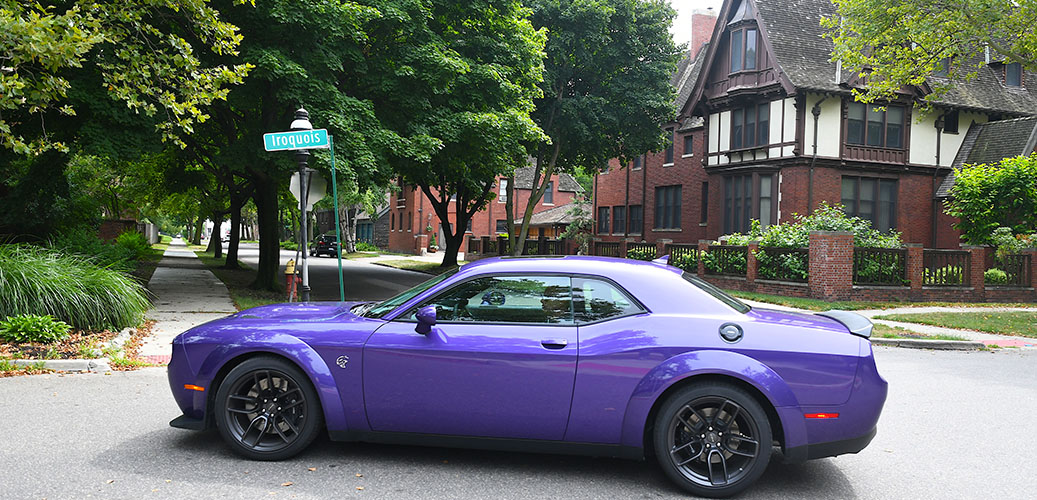 Indian Village District
Indian Village, a historic, affluent neighborhood located on the east side of Detroit, was another hamlet for Detroit's early automotive movers and shakers that included Edsel Ford and the Holley family. Bound to the north and south by Mack Avenue and East Jefferson, the majestic treelined streets include Burns, Iroquois and Seminole. Many of the homes were designed and built by prominent architects such as Albert Kahn, Louis Kamper and William Stratton. The Indian Village district was listed on the National Register of Historic Places in 1972.
GOOD EATS AND DRINKS
MAKE SURE YOU DON'T VAPOR LOCK! FILL UP ON THESE HIGH-OCTANE MUNCHIES TO KEEP YOUR TANK FULL!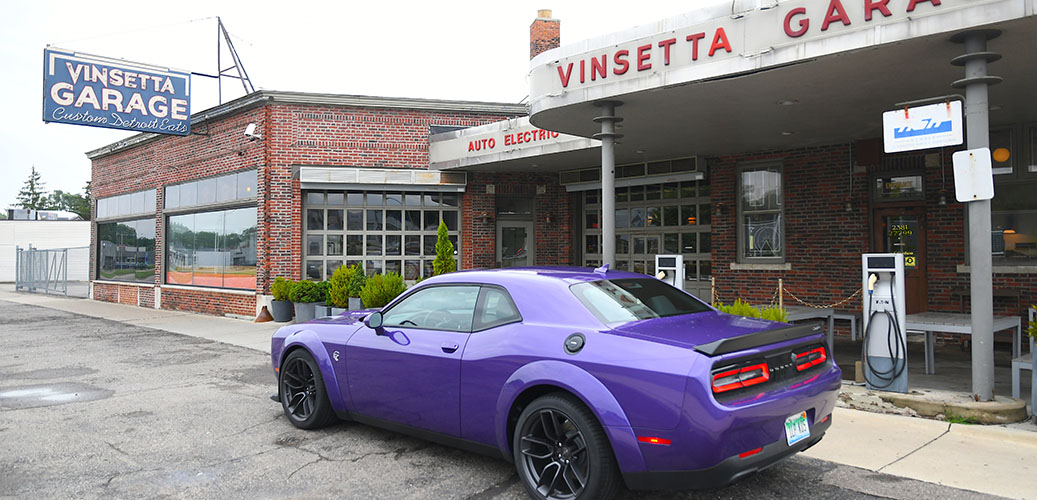 Vinsetta Garage
27799 Woodward Ave., Berkley, MI 48072
Very cool and hip diner in an ex-garage serves classic grub and charbroiled burgers amid relics of classic car culture. Vinsetta Garage is located in the heart of the Woodward Avenue cruising scene and, today, is the oldest garage east of the Mississippi.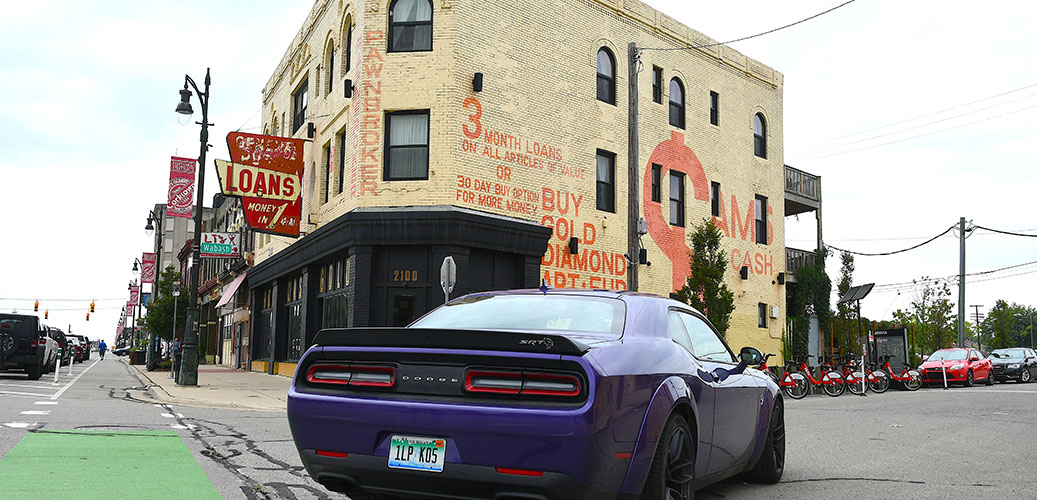 Gold Cash Gold
2100 Michigan Ave., Detroit, MI 48216
Very hip and thoughtfully sourced regional cuisine and cocktails served in a vintage former pawn shop. Try the always changing Bar Menu and get the Seasonal Cocktails and Boozy Slushies. Just make sure you're riding shotgun.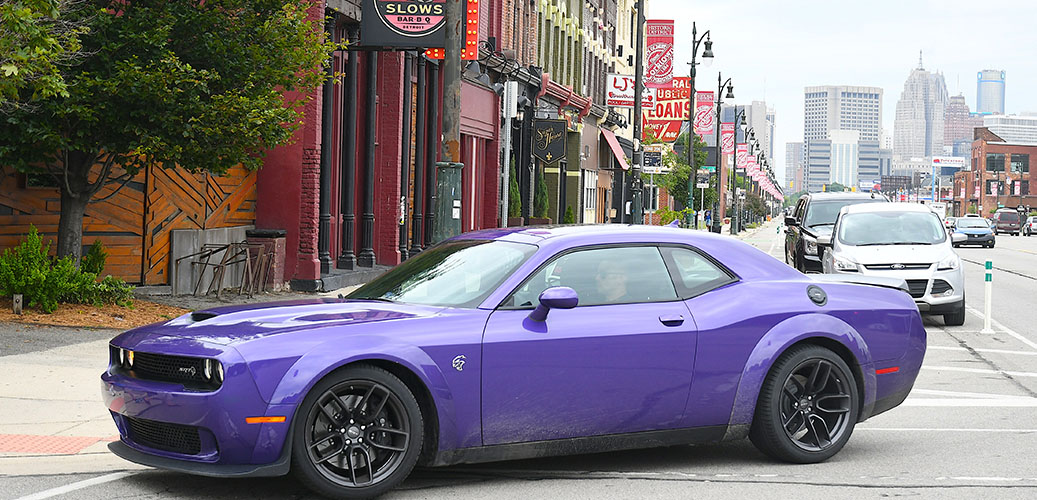 Slow's BBQ
2138 Michigan Ave., Detroit, MI 48216
Slow cooked meats paired with hearty sides and craft beers aplenty in a cozy, rustic space located in Detroit's historic Corktown District and just a stone's throw away from the grand Michigan Central Train Depot.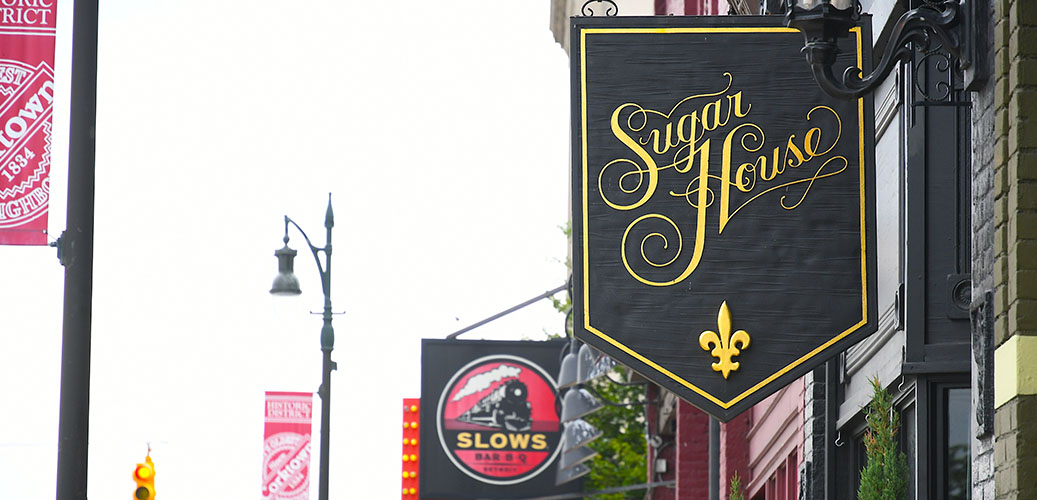 Sugar House Bar
2130 Michigan Ave., Detroit, MI 48216
Also located in the historic Corktown neighborhood, the Sugar House is Detroit's original craft cocktail bar. In addition to the foundational 101 classics, the Sugar House features a rotating seasonal menu of original house cocktails and one of the deepest back bars in the city. The extensive spirits list is anchored by the many hand-picked single-barrel bourbons and American whiskies.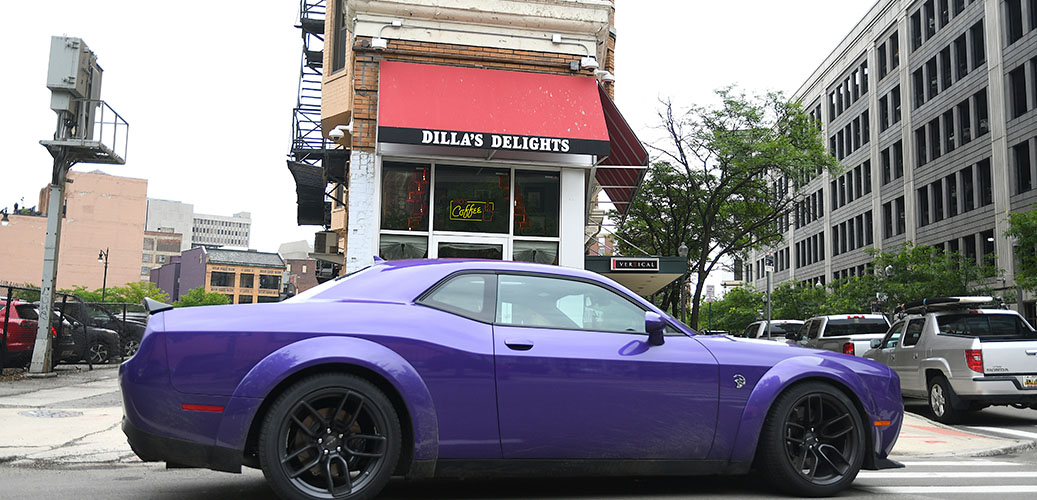 Dilla's Delights
242 John R St., Detroit, MI 48226
Creative, organic donuts and coffee are offered in a compact, hip-hop-inspired space with a turntable. Herman Hayes, uncle to legendary hip-hop producer J. Dilla, was amazed at how much he and his music meant to people all over the globe and opened the donut shop in Detroit in 2016. Hayes donuts would not only inspire the name of Dilla's most acclaimed album, but they would become a symbol of the man himself.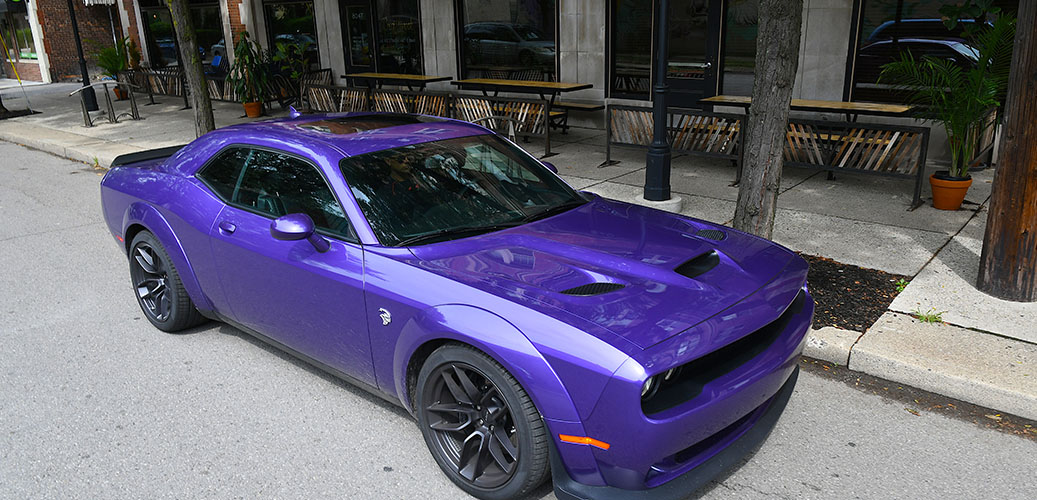 Craftwork Restaurant
8047 Agnes St., Detroit, MI
Located in historic West Village near the homes of former auto titans who shaped the industry during its formative years, Craftwork serves a variety of New American food using quality ingredients.
Comments
Comments