Dodge Delivers in Dallas
5 years ago Events
Dodge is spending a lot of time in the great state of Texas this month: As I'm writing this piece, I'm working the State Fair of Texas, where you can try out our Dodge Challenger SRT® Hellcat Redeye Simulator (and check out other vehicles from our FCA family). While that's going on for the next few weeks, others on our team will be over at the Hutchison Convention Center for the next Mecum Auction. We'll have our highly impressive Dodge Thrill Rides, where you can ride along with our pro drivers as they drift SRT Hellcat Chargers and Challengers around a specially designed course. Plus, our latest machinery will be on display inside near the auction block.
Checking out the lots at this auction show, there are quite a few cars that we will be watching here at Dodge Garage.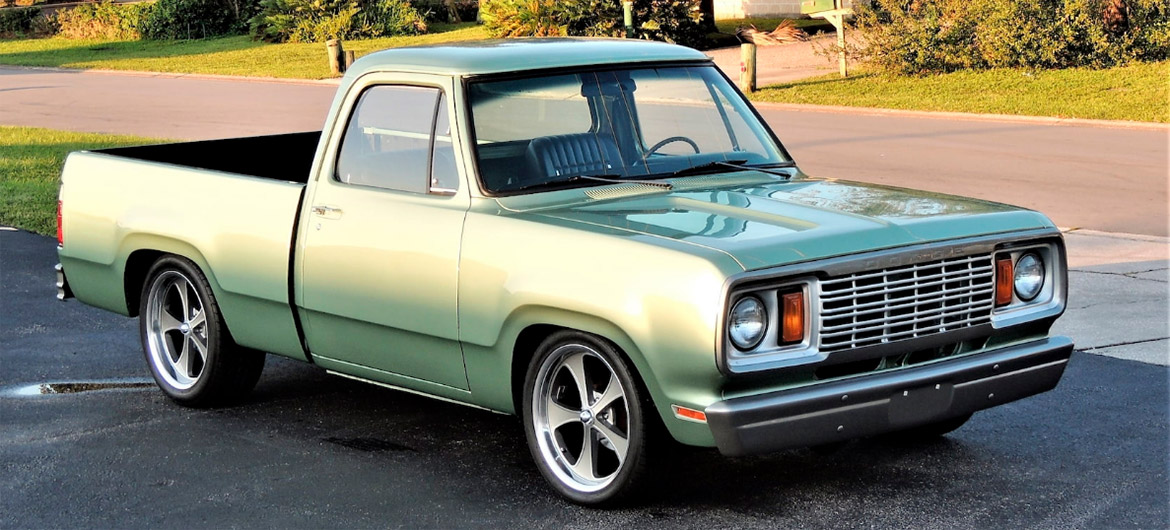 This first one though, had me scratching my head. This 1978 Dodge D100 Pickup (Lot W130.1) seemed really familiar, and then it hit me…this is the SAME truck that caught my eye just weeks ago at Mecum Louisville. It sold at that auction for $22,550 and now it's for sale by the new owner who claims it has $40K invested in the restoration. I'll be curious to see where it sells because after Louisville, I wrote, "I'd argue you couldn't build this truck for that little money. Someone got a trick custom for an excellent price."

This 1964 Dodge Polara Convertible (Lot W29) looks fantastic in the photos: long, low and resale red! With a 440, automatic and power everything, this is just about the perfect summer cruise-mobile. This one could be a great deal since it sells on Wednesday with smaller crowds and fewer bidders.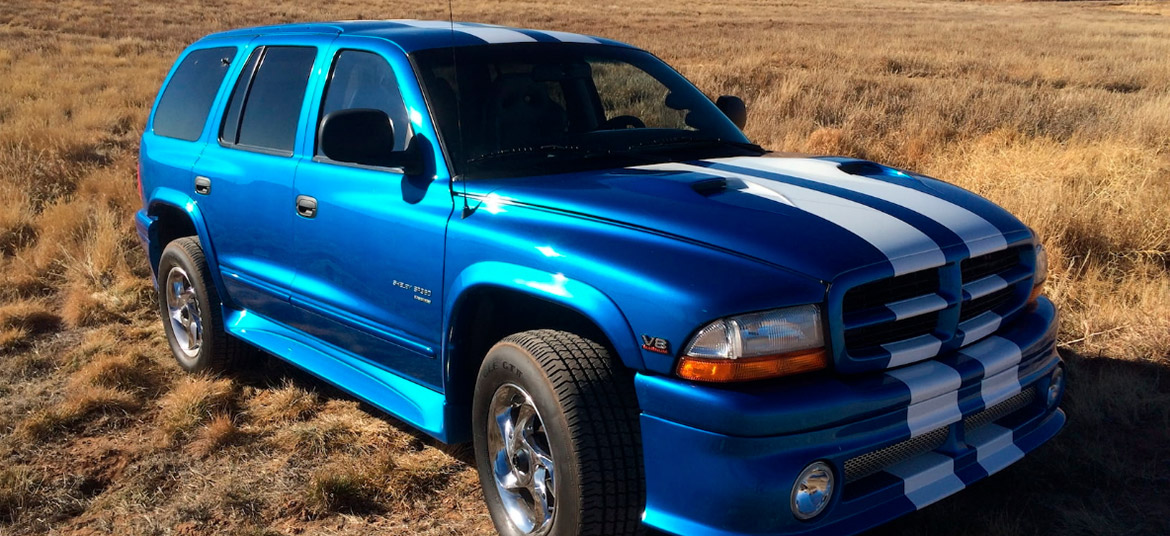 The Dodge Durango SRT has the performance world aflutter these days. In fact, I recently told the story of one family's cross country road trip in one. But before that three-row hot rod SUV became reality, we teamed up with the legendary Carroll Shelby to make the Dodge Shelby Durango (Lot T199). This 1999 example features a supercharged 360 V8. What will it sell for? Hard to say, but a little over a year ago, a Shelby Durango that had been owned by rocker Dee Snyder of Twisted Sister was advertised for $12,500. Will this go for similar money? We've seen other supercharged examples go for over $20K.

Finally, there are no fewer than FOUR 2018 Dodge Challenger SRT Demons lined up for this auction. The one that could really run the price up is this one (Lot F107.1); Yellow Jacket paint, only 13 miles showing, never dealer prepped and the new owner will get the Demon Crate shipped to them. What makes this extra special? It was built for legendary IndyCar racer and team owner Michael Andretti. Will that provenance mean a higher price? We'll find out at Mecum Dallas!
The Dallas Metroplex is one of my favorite places; I have lots of friends here, including my buddy Pedro Murillo, president of DFWLX, the modern Mopar® club that hosts the We Are Mopar show. I asked him for some favorite places to see and things to do for those of us coming to town…
Pedro's Picks:
Best BBQ: Pecan Lodge in Deep Ellum, Texas. Their slogan is "Just like homemade, but with slightly less cursing."
Pedro says go to Perry's Steakhouse in uptown Dallas "for the BEST pork chop you'll ever experience!"
Tough to come to Dallas without checking out the Grassy Knoll with a JFK Assassination Tour. Check online for several groups offering tours.
Cidercade is part cider bar and part arcade. $10 admission lets you play all the games for free!
Mecum Dallas runs October 3-6, and while you can catch it on NBC Sports Network, it's most fun in person with Dodge!
Comments
Comments