Taking a Gamble in Vegas
5 years ago Events
The goal of any auction is to have both the buyer and the seller happy with the deal. Well, I just got back from the Mecum auction in Las Vegas and there were a lot of happy people on both sides of the sales. Sure, there were your expected big money cars, but others that "regular" folks can buy too. Let's take a look at a few…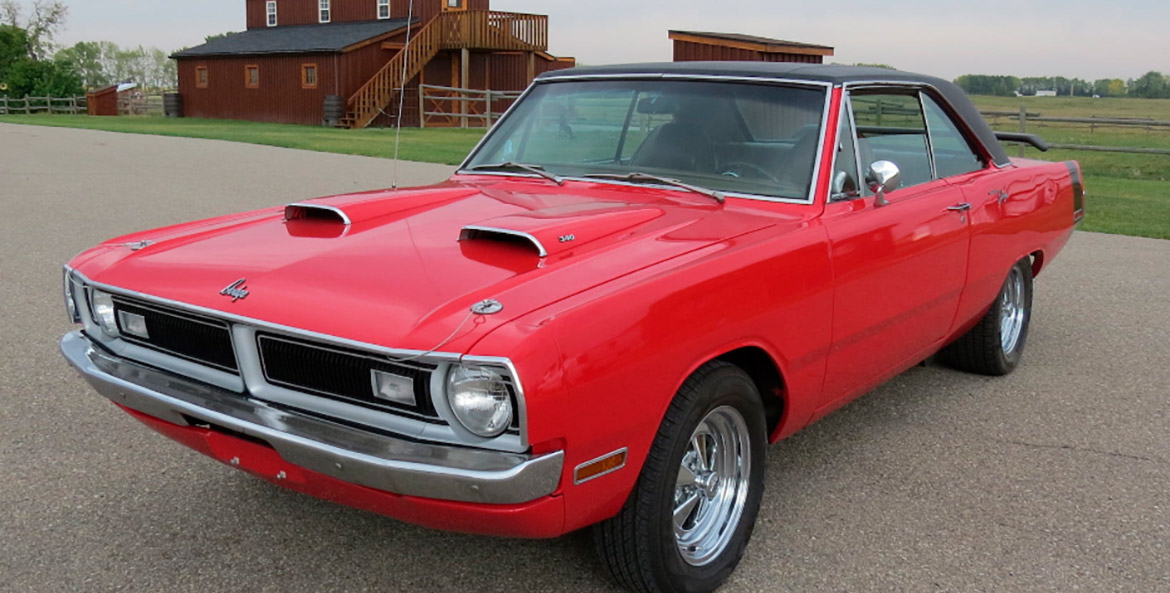 Sporting the dual snorkel hood that returns on the new Challenger SRT® Hellcat Redeye, this Dart Swinger looks the part of a proper muscle car. The original broadcast sheet and a stout 340 that's detailed to the nines add to its appeal. It sold for $35,200.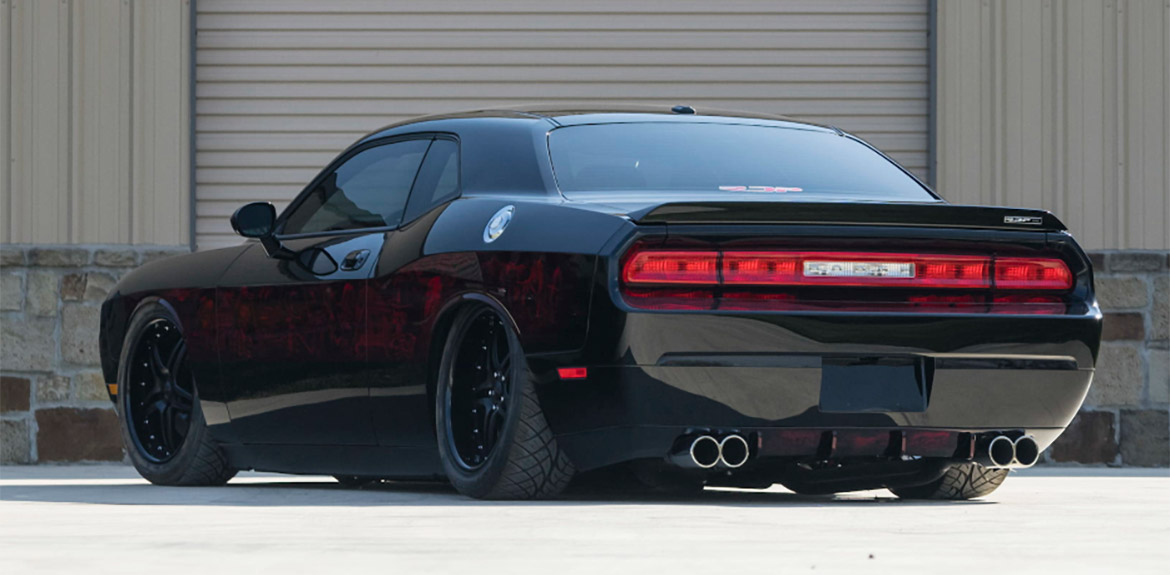 I'll admit I liked this car in person. It really jumps out at you with that full on custom vibe, without a big six-figure build pricetag. It has a fully built 426 that's pumped up with twin turbochargers and an airbag suspension to put it all the way on the ground for show, but it can still be driven on the street. This one will turn a lot of heads for its new owner at $52,800.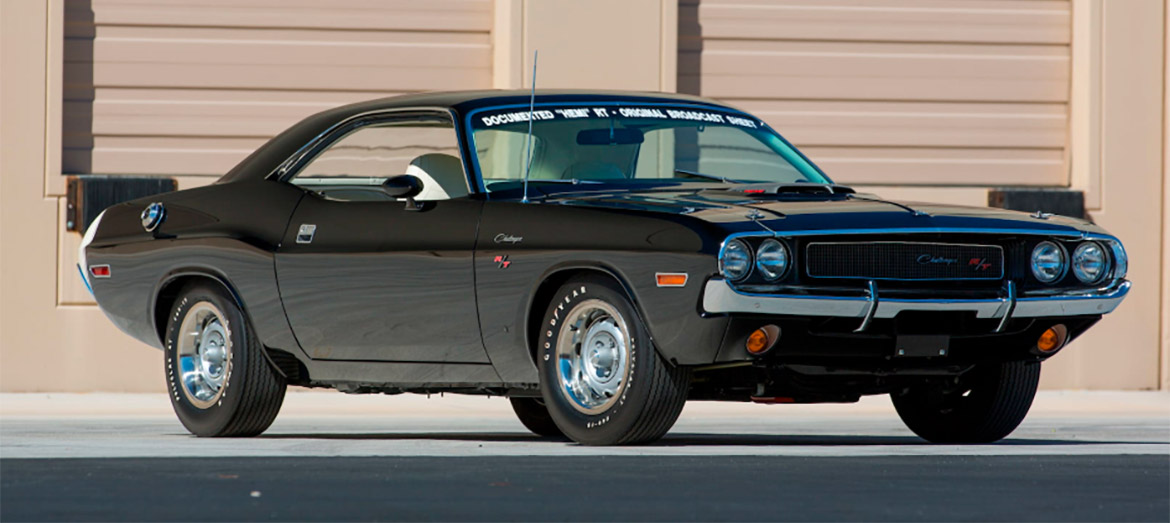 Just two weeks ago, in the very same building during the SEMA convention, our friends at Mopar® debuted the 1,000-horsepower Hellephant – a supercharged 426 cubic-inch HEMI. The original 426 HEMI is a legend in its own right and the Elephant helped push the price of this stunning 1970 Challenger up over six figures. Fresh off a rotisserie restoration, this one sold for $115,500.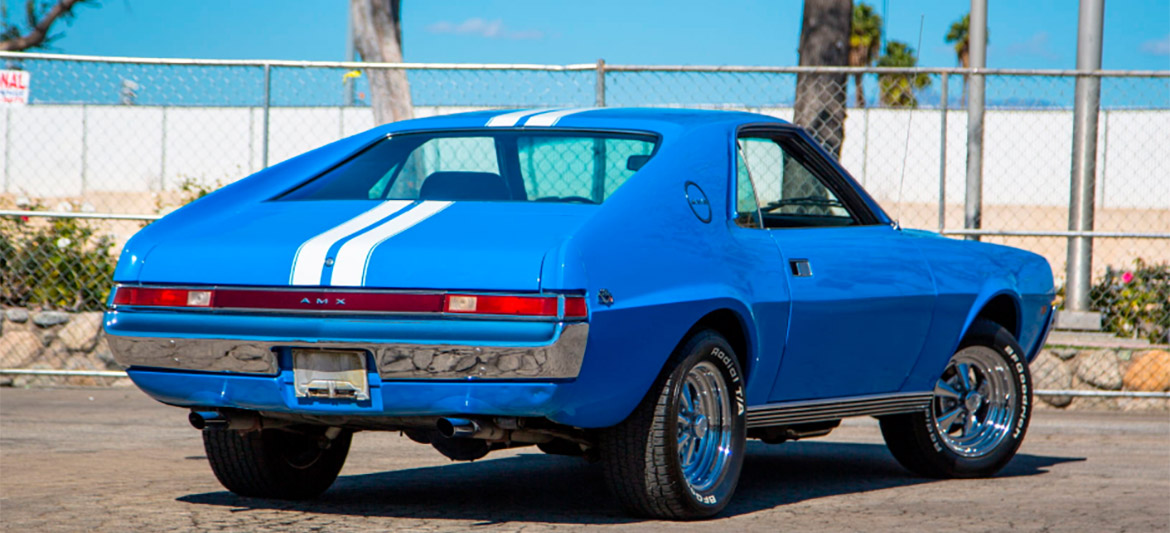 American Motors Corporation is definitely part of our corporate history and some of those cars are starting to gain a real enthusiast following. For instance, there were three AMXs at Mecum Vegas and they all sold; one at $17,600, one at $22,000 and this really sharp 1969 that went for $27,500. Sporting a nicely built 390 V8, a set of period-correct Cragar SS wheels and a bold blue paint job, it'll have the new owner standing out at his next car show.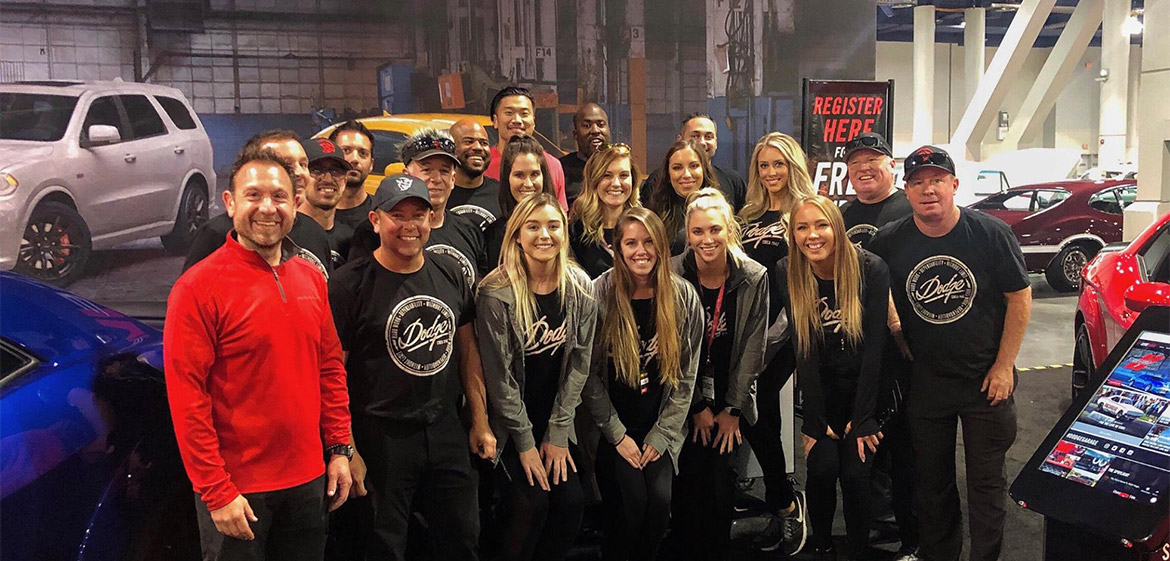 This event is also unique for our Dodge Thrill Rides because most of the time, we are doing our drifting for a closed event that you need to buy a ticket for, but at the Las Vegas Convention Center, we are out front and open to the public. That was a lot of fun as people would see us from the road or the monorail then come over. There were a couple other conventions in the area too and those folks got in on the action as well. This was our last drift show of the year and our team is looking forward to a few weeks at home; but there's no rest for the weary because we start preparing for our 2019 season almost immediately. Speaking of that, we'll have new cars and perhaps some new venues next year and we'll let you know where you can come see us right here at Dodge Garage!
Comments
Comments
Previous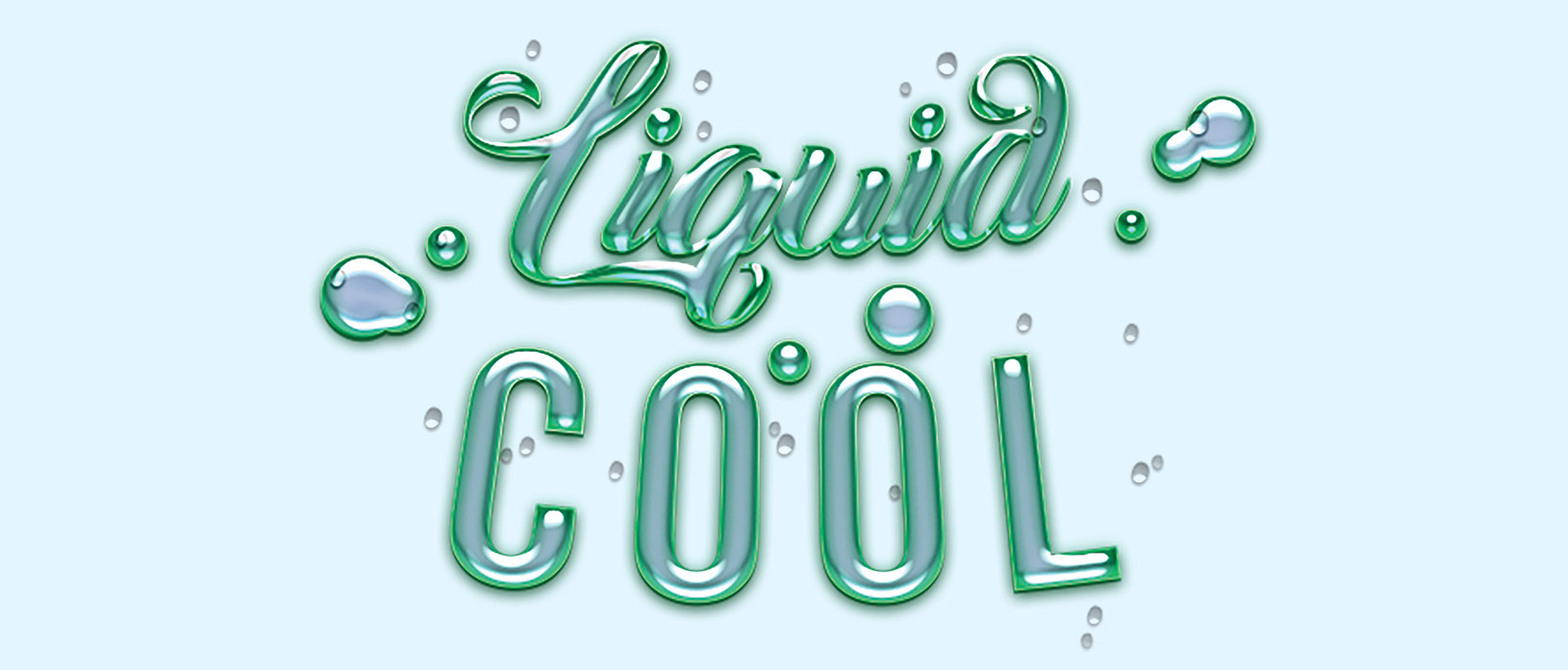 Next