The Engine Is Running – Get To The 2019 NAIAS
4 years ago Events
Detroit gave birth to the muscle car, so it's only fitting that Dodge has a pack of their latest high-horsepower vehicles at the 2019 North American International Auto Show (NAIAS) in the heart of the Motor City. This new car show has been a Detroit tradition going back over 70 years, attracting many new car buyers and enthusiasts to see what's new.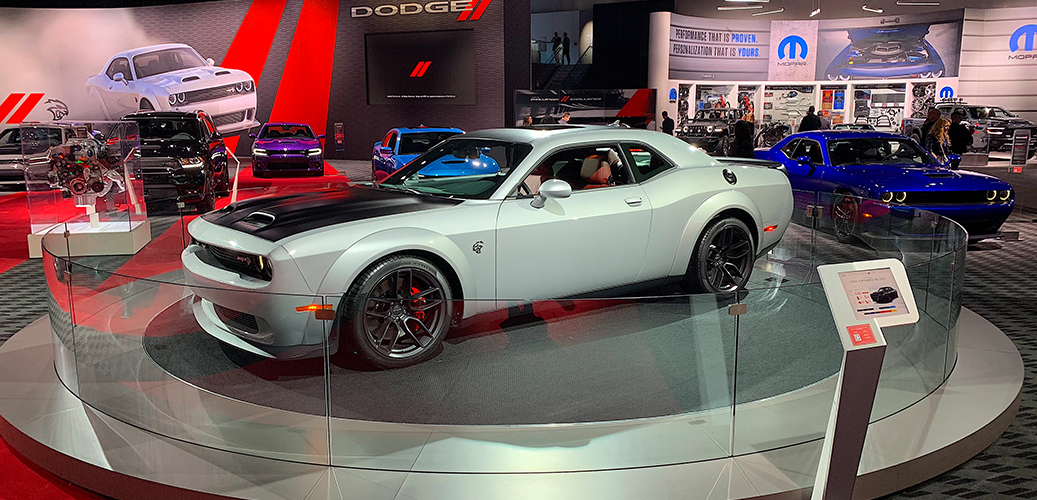 Like a kid in a candy store, I was instantly drawn to the centerpiece of the Dodge display, a 2019 Dodge Challenger SRT® Hellcat Redeye Widebody glistening under the lights in its Triple Nickel silver paint. With a 797-horsepower supercharged 6.2-liter HEMI® engine under its black satin finished twin scooped hood, I wanted to drive it right off the turntable and hit Woodward Avenue. The SRT Hellcat Redeye is the ultimate machine to carve corners on canyon roads and shrink time and distance in the straightaways.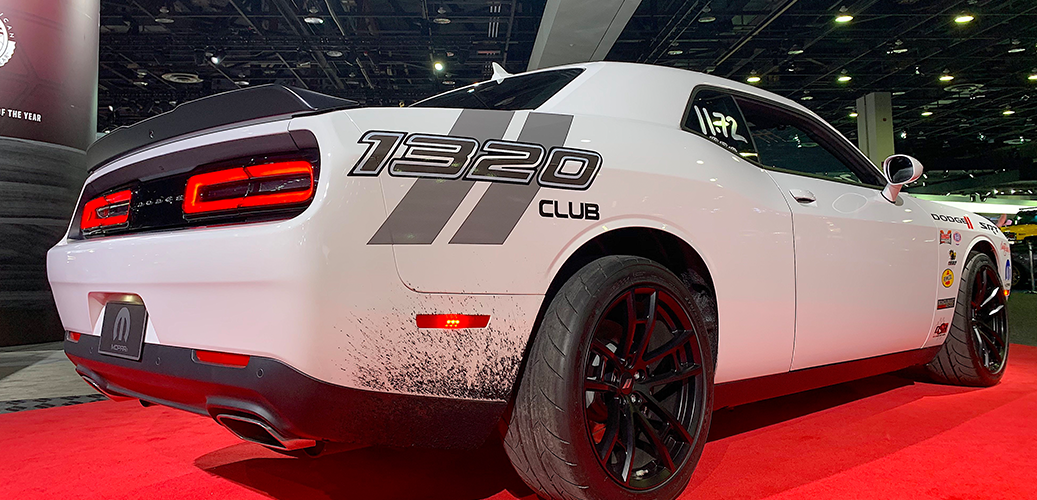 Next to the demonic SRT Hellcat, I notice the burnt rubber residue from the lower rear quarter panels of the new Dodge Challenger R/T Scat Pack 1320. Rolling on its standard drag radial tires, the Challenger 1320 is a grassroots drag machine that you can race all day and then hit the drive-thru at the burger joint on your way home from the strip. With its NHRA and NMCA decals on the front fenders and 11.72 ET dial-in written in shoe polish on the windows, it looks as if it was lifted right from the local dragstrip and plunked down on the show floor of Cobo Center. Equipped with a 485-horsepower 392 HEMI engine for power, I also was tempted to sneak the Challenger R/T Scat Pack 1320 off to the Milan Dragway for some quarter-mile runs; but since this was January, the infamous dragstrip would be closed for the season. Oh well, I'll just wait until spring.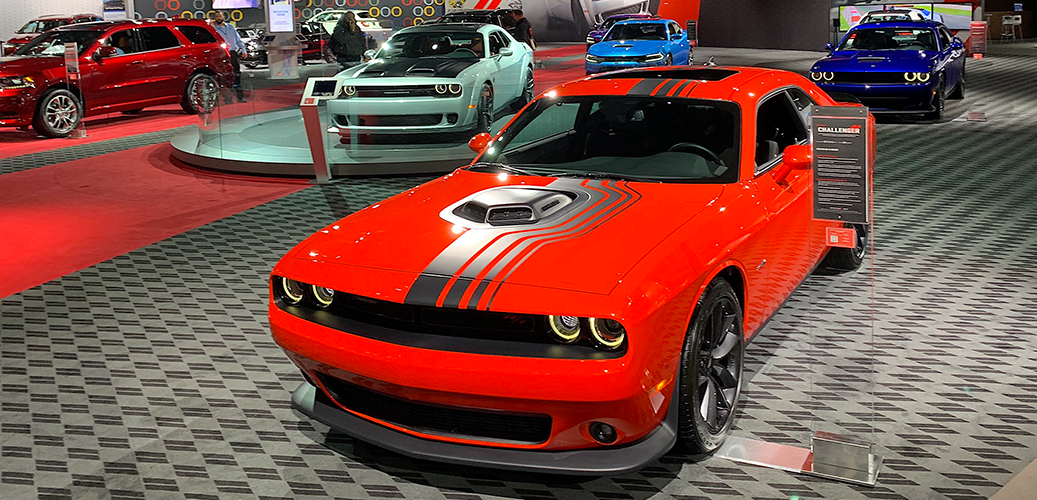 Dodge also brought a TorRed Dodge Challenger R/T with the Shaker package looking very tough and ready to rumble. With its 375-horsepower 5.7-liter HEMI engine sitting under that mean-looking flat black Shaker bubble, flanked by the optional "Shakedown" stripes, this took me back to the days of the Dodge Scat Pack.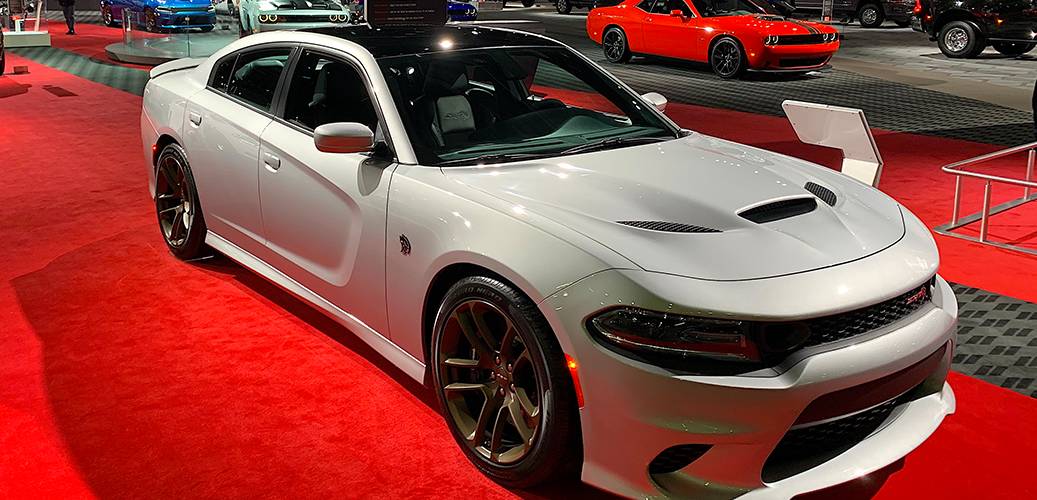 This 200 mph Dodge Charger SRT Hellcat also stood in the display as it was covered in the new Triple Nickel paint color for 2019. This beast was also equipped with 20-inch x 9.5-inch Dark Bronze Forged Aluminum wheels. The gloss black painted roof gave this Charger SRT Hellcat even more of a "let's get down to business" vibe. The new air intake scoops integrated into the front grille feed fresh air into the mighty supercharged 6.2-liter HEMI engine. With 707 horsepower on tap, the Charger SRT Hellcat can cut to the chase in a hurry.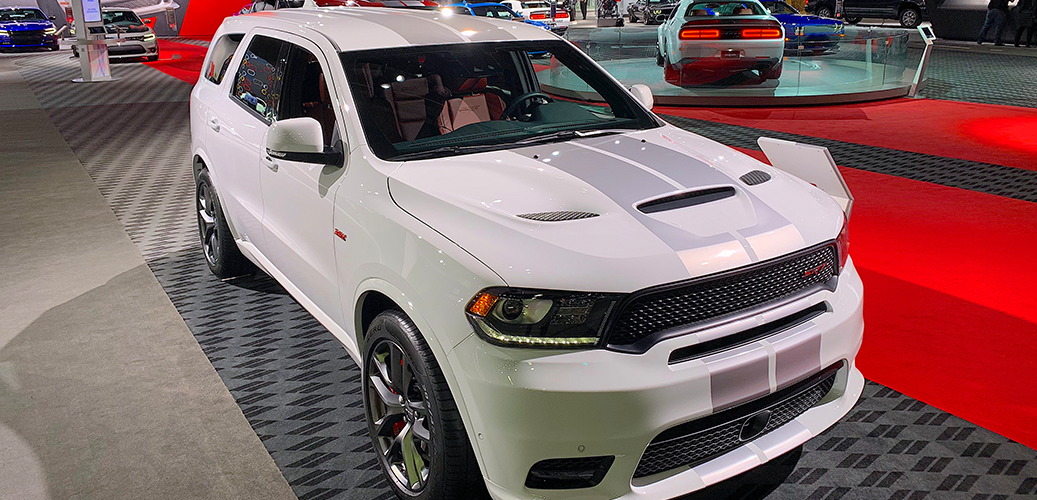 Can an SUV hang with the high-performance big dogs? If it's a Dodge Durango SRT, the answer is a loud booming "yes", thanks in part to its standard 392-cubic-inch HEMI engine laying down 475 horsepower on the pavement. The Durango SRT can haul just about anything, and do it with attitude. This one was shown at the show in the new Vice White exterior paint with dual Sterling Silver stripes. Think of it as a Charger Scat Pack with five doors.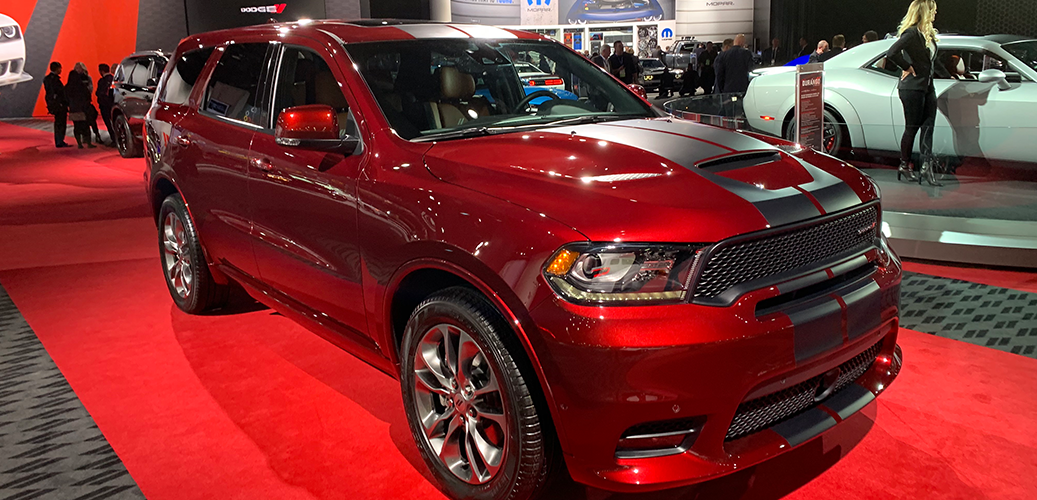 If a Durango SRT is a bit too much, its R/T sibling is just as visually appealing, but at a price point that might fit the family budget. However, it's no slouch as the Dodge Durango R/T comes standard with the venerable 5.7-liter HEMI engine that pumps out 360 horsepower to all four wheels. I was loving this one in Octane Red wearing dual Gunmetal stripes as it looked tough and ready to conquer whatever you threw at it.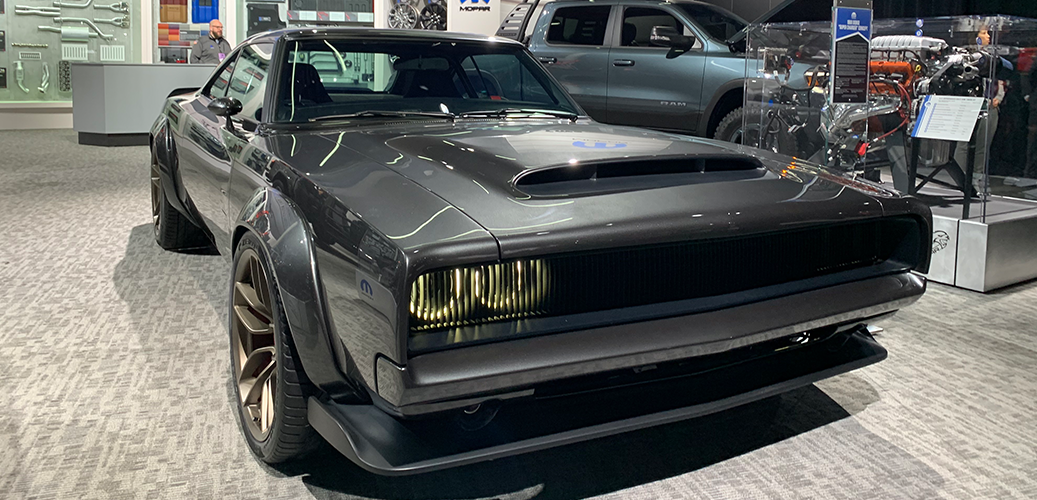 Our friends at Mopar® also had some cool toys and go-fast parts. They even had their 1968 Dodge Supercharger concept car that took on the 2018 SEMA Show with a vengeance.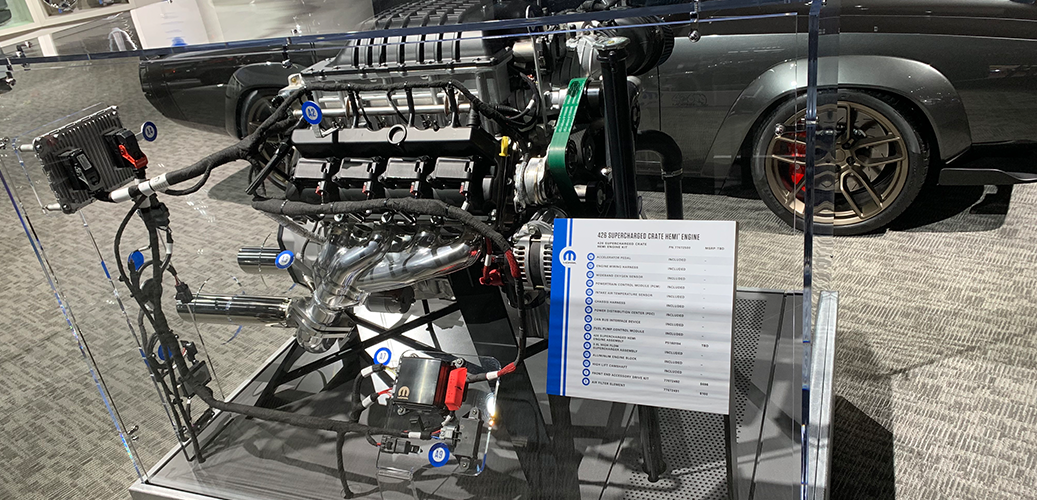 Mopar couldn't disappoint the public, so they brought their 1,000-horsepower "Hellephant" crate engine for all to ogle at in its glass case. For those looking to infuse some over-the-top modern GEN III HEMI engine technology into their vintage ride, Mopar has you covered.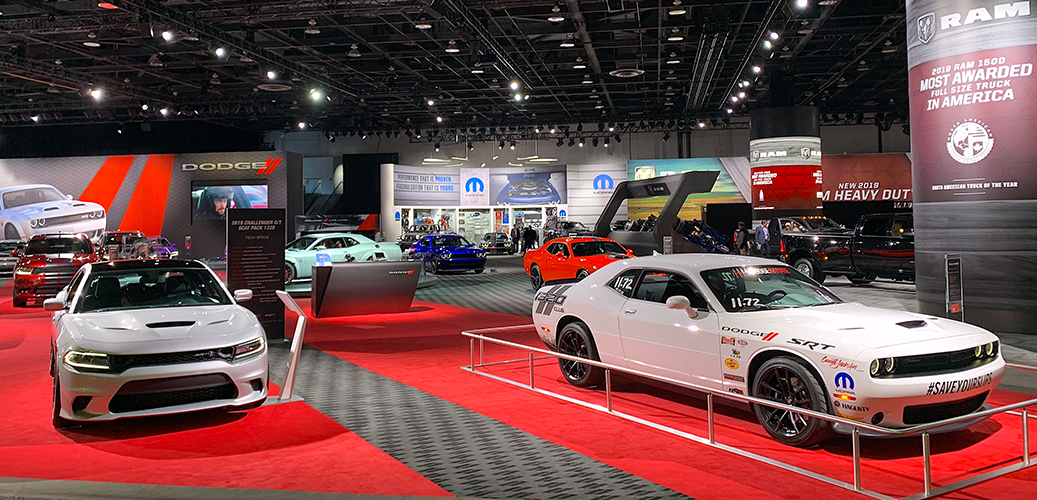 The public days for the 2019 North American International Auto Show are January 19 through January 27. There's plenty to see and do for the whole family; and if you're feeling down on power with the post-holiday blues, stop by the Dodge display for an infusion of speed, adrenaline and muscle.
Comments
Comments