Mecum Kissimmee Wrap-Up
4 years ago Events
Every year, we start off the Dodge Enthusiast Tour at the Mecum Auction in Kissimmee, Florida. This is their biggest event of the year with more than 3,500 cars crossing the block, and we kick off our year with a 10-day run, drifting Dodge Challenger and Charger SRT® Hellcats. It's HUGE!
As always, we enjoy watching Dodge and Mopar® vehicles find new owners. Let's check out some that really caught our eyes…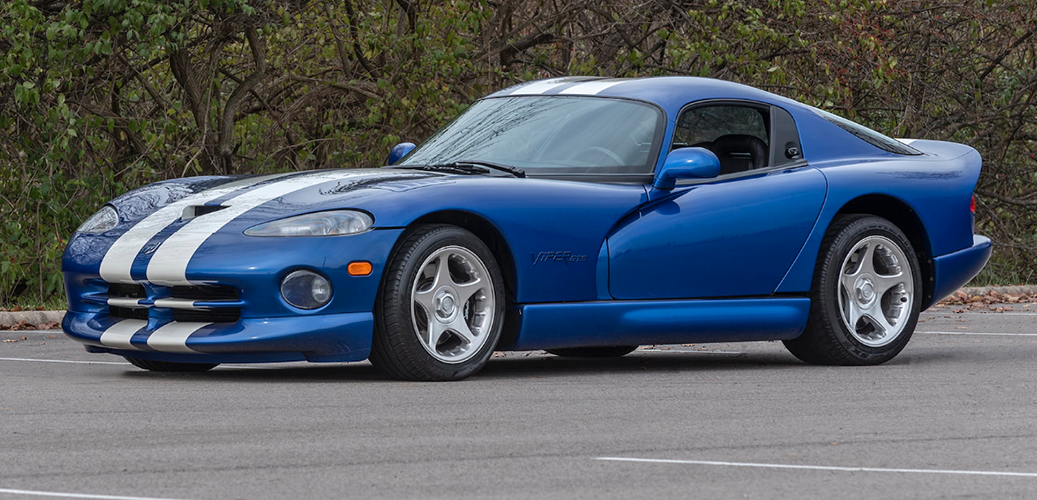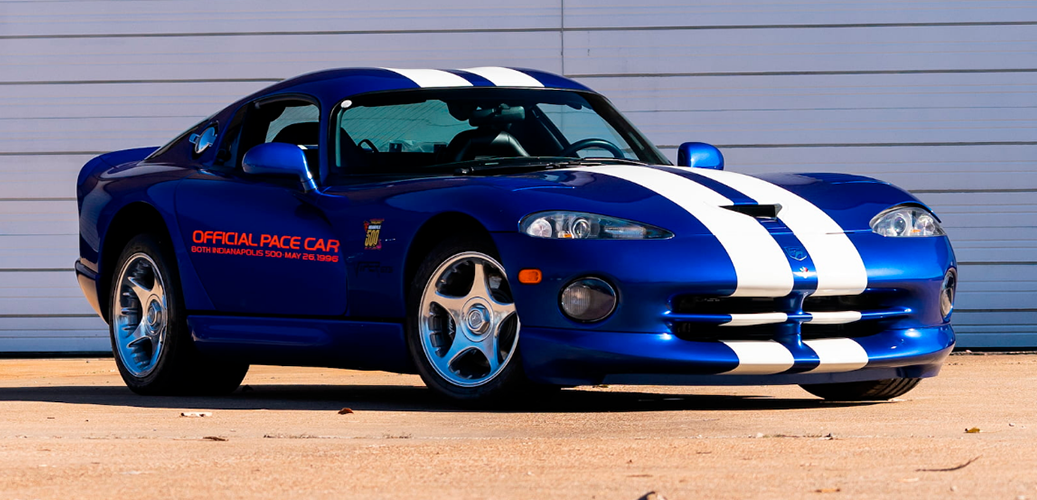 What makes one car more expensive than another car that appears to be similar? Provenance certainly helps and in the case of the Dodge Viper, the original 1996 GTS is a winner regardless. At Mecum Kissimmee, we had two '96 Blue & Whites … one was an Indy 500 Pace Car edition and the other was not. The hammer price was VERY different: The non-Indy car has 10k miles and was formerly owned by Tim Wellborn (owner of the Wellborn Muscle Car Museum … a MUST visit if you've never gone) and it sold for $55,000. The Indy Pace Car version was essentially a brand-new car with just 41 miles on it … that one sold for $77,000.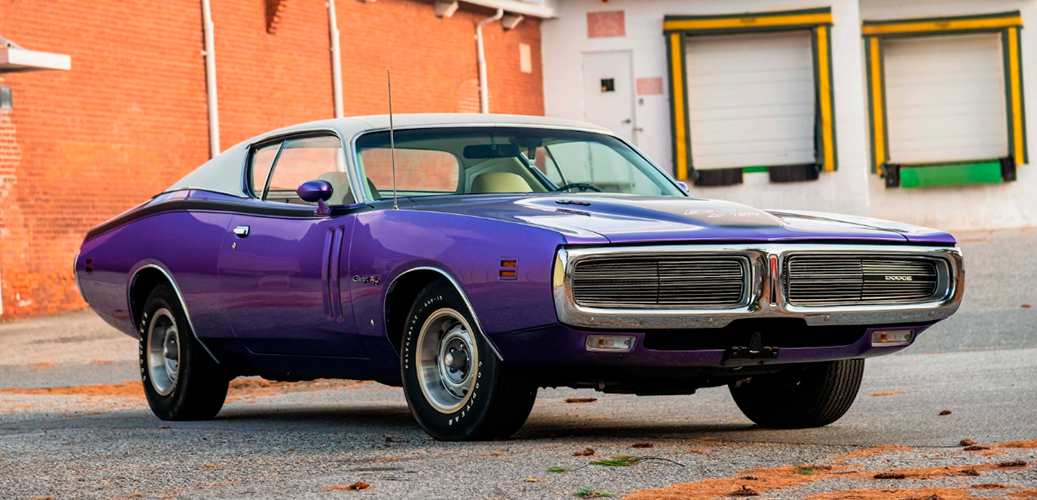 Speaking of Tim Wellborn … I talked with him at Kissimmee and he told me that his personal SRT Hellcat was recently stolen right from his home in Alabama. It's been recovered, but I'll definitely have to tell you the story in a future article. If you don't know Tim, he's well known for being THE expert on HEMI® Chargers. One of his former cars landed big money last week: a 1971 HEMI Charger, Plum Crazy with White top and interior … it's the only one ever built in this color combination. Mecum's catalog described the car this way: "For the discerning Mopar fan looking for one of the rarest HEMI Chargers in existence, this is the ticket." It sold for $209,000!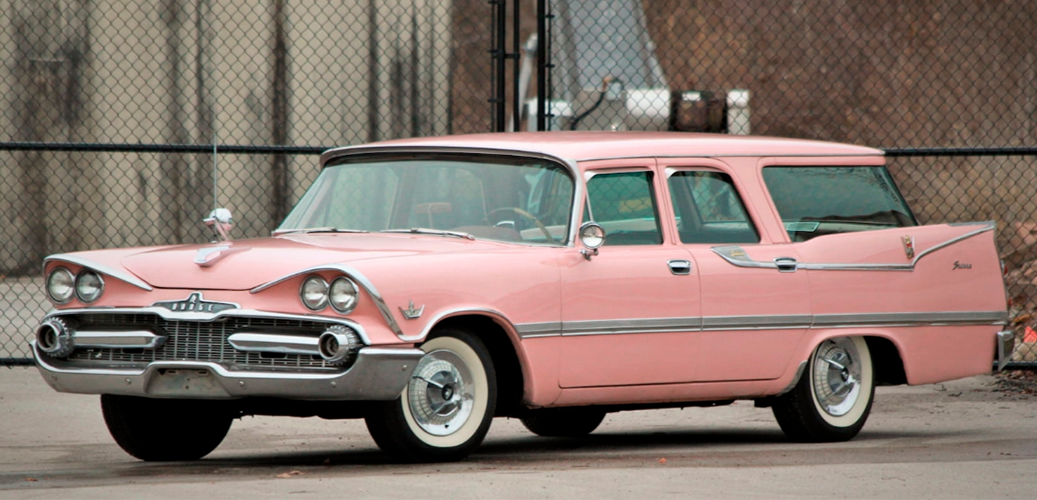 Sometimes, a car stands out for what it isn't … this 1959 Dodge Sierra D500 Wagon isn't a performance car. It isn't customized. What it is … is PINK. REALLY pink! Turns out, this is one of only about 30 D500 wagons built in '59 and it's the only one in this color combination. With just 54,000 miles, this car makes a huge statement everywhere it goes. It sold for $27,500.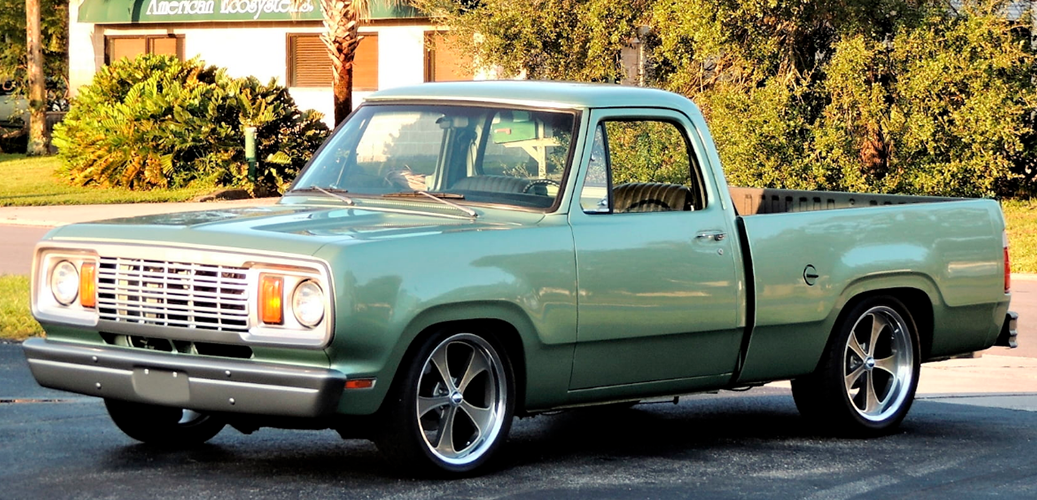 Finally, it's our third round of deja vu … I first saw this 1978 Dodge D100 at Mecum Louisville, where it sold for $22,500. The new owner then brought it to Mecum Dallas where the high bid was $25,000. Then it showed up here in Florida and even though it was claimed to have $40,000 in restoration work, it was a no-sale at $18,000. Sharp truck, but a great example of how a vehicle is only worth what someone is willing to pay on that particular day.
Dodge will be at the next Mecum auction in March; a brand-new event in Phoenix, Arizona, March 14-16. This is a big deal because the Phoenix market is hot these days and Mecum is poised to bring over 1,000 cars to the block. You'll see us with our Dodge Thrill Ride show too. Make plans and join us there!
Comments
Comments