Swap Meet Therapy
4 years ago Events
There's an old saying: One man's junk is another man's treasure.
I've known that for years as I have traveled throughout this great land trekking through fields, barns and swap meets looking for rare parts to complete one of the many restoration projects I have amassed through the years. For all the cuts and scratches I collected for handling rusty parts, I'm amazed I never got a case of "lockjaw" from a raging tetanus infection.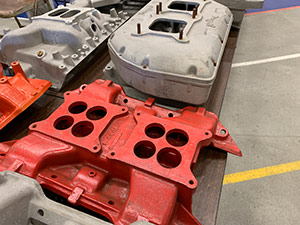 While some of us wouldn't look twice at an old car part that resembles something that's been dredged out of a lake, a restorer will gladly shell out a stack of one-hundred-dollar bills for that item.
Time can take its toll and let's be real, no one expected the allure of a 1970 Challenger R/T to stand for over four decades when it rolled off the Dodge Main assembly line in Hamtramck. Cars were considered a disposable commodity with a limited lifespan. The corporate term was "planned obsolescence" and, to be honest, many of them were driven hard and put away wet. As they began to slowly decay, the parts to service them also became obsolete, with suppliers filling up dumpsters of brand-new fenders, carburetors, emblems, trim pieces and other juicy items to be sold for scrap.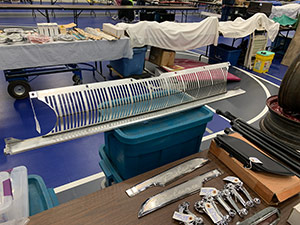 Once the car went out of warranty and passed the mandated seven-year retention for parts, the shelves in the warehouse were cleaned out to make room for the current model vehicle parts. I shudder to think of what got scrapped and the value it would have today. I've seen NOS (New Old Stock) steering wheels go for over $5,000, and Challenger Shaker hoods fetching $10,000 with all the air cleaner hardware. Because of that, a cottage industry of automotive parts swap meets sprang up across the country decades ago so owners and restorers of vintage cars had a place to find such items.
Because of that, the draw of the old-car hobby is like looking for a sunken wreck on the ocean floor. We may enjoy driving classic machines with dodgy handling and less-than-stellar brakes, but it's the search for old parts that really gets our juices going. We like hunting down rare items needed to either keep our cars running or to finish an ongoing restoration. Unlike service parts for current model vehicles, one cannot simply walk into a dealer or auto parts store and buy a new front grille for a 1964 Dodge Polara or a set of Carter AFB carburetors for a 1970 426 Street HEMI® engine. Those items can be as rare as hen's teeth despite being produced in large numbers during the production run of the vehicle.
One particular swap meet that I (along with many Mopar® enthusiasts) have looked forward to for over two decades is the annual WPC Winter Swap Meet. Organized by the Great Lakes Region of the WPC (Walter P. Chrysler) Club, it has been the perfect backdrop to break out of the winter blues and think about spring. The WPC Winter Swap Meet is the first major Mopar-vehicle-only swap meet of the year and unofficially kicks off the "vintage car season." Thousands of fans flock to this event in search of rare and obsolete parts for their historic rides while combing through old sheet metal, emblems, engine components, literature, memorabilia and more.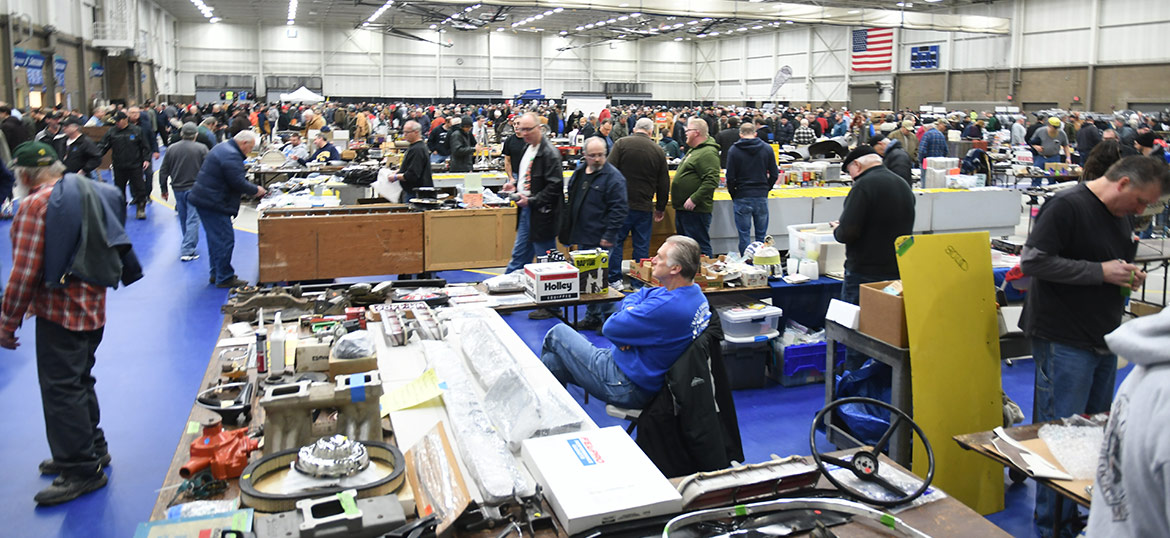 Think of this event as a mash-up of Antiques Roadshow (minus middle-age women wearing sweaters with kittens on them) and Junkyard Crawl. The location for the WPC Winter Swap Meet may have moved to numerous spots throughout the Motor City over the past two decades, but the enthusiasts and owners of old-school muscle come back every year to buy, sell or just trade parts.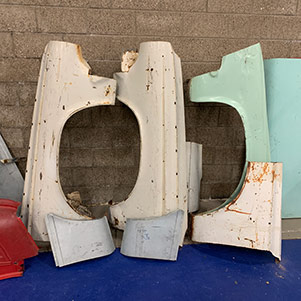 The WPC Winter Swap Meet has just about anything a restorer of a vintage Mopar muscle car could want, and with what we saw as we walked the endless aisles of the Macomb Community College Expo Center in Warren, Michigan, one could probably build a 1967 Dart or 1969 Charger from the parts being sold. With original new or used parts drying up, there's also a restoration aftermarket industry dedicated to reproducing these hard-to-find bits and pieces.
One of the event organizers is David Radcliffe, who is the Parts Manager at Roseville Chrysler/Jeep®/Dodge/Ram in Roseville, Michigan. An enthusiast himself and owner of a pair of vintage Challengers, David saw the need years ago to provide restoration parts and technical support for the vast Mopar community and has been working with the WPC Club during their annual Winter Swap Meet for many years.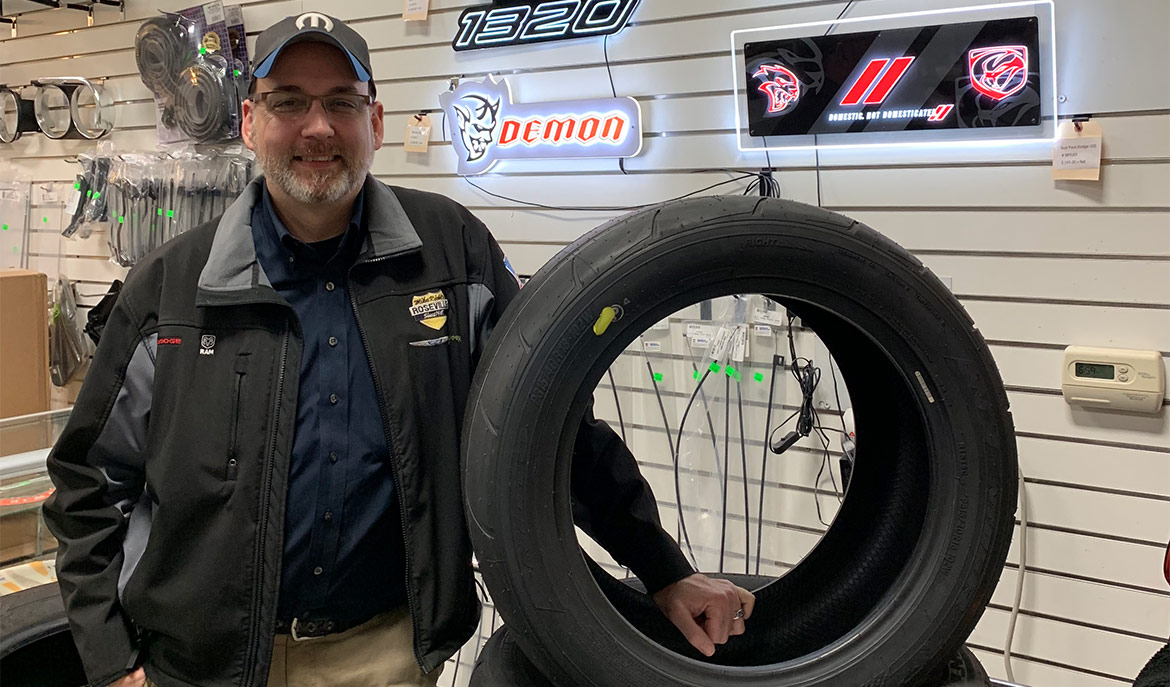 "I was the president of the WPC Club for around six years while ramping up our restoration parts business known as Roseville Moparts," said Radcliffe. "We've always supported the annual WPC Winter Swap Meet as our core customers attend year after year. We still see the restoration side of the hobby as growing with new licensed reproduction parts coming in more frequently than before."
Like most automotive swap meets, they're a good excuse for me and many other folks to clean out our garages, attics and basements and bring these unique parts we've hoarded for years to sell or trade. Think of it as a cleansing of the soul and the realization that one will probably never finish that ongoing restoration project that has sat for ten years in the garage.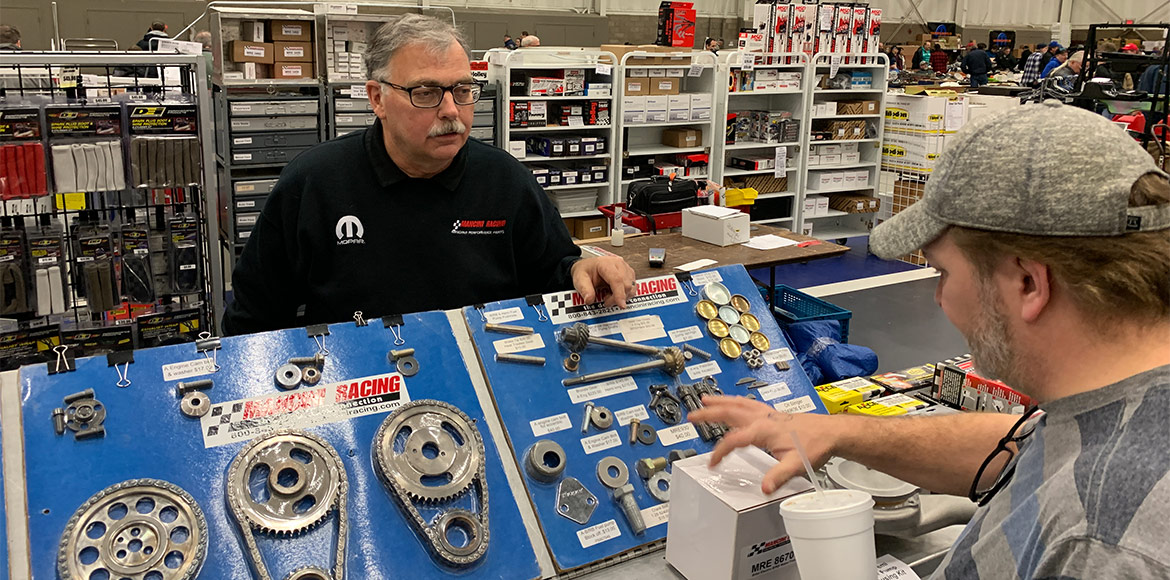 There's always swap attendees looking for good deals in high-performance parts. Not everyone in the Mopar hobby is fanatical over parts that have to be "matching numbers" or "date-coded." Many just want their rides to sound tough and go fast, and that's the sweet spot for many Mopar Performance Warehouse Distributors who deal with aftermarket go-fast parts. One we spoke to at the WPC Winter Swap Meet was Mancini Racing out of Clinton Township, Michigan. They were the original "Direct Connection" parts distributor going back to 1974 and have supported major Mopar car shows and swap meets for almost four decades.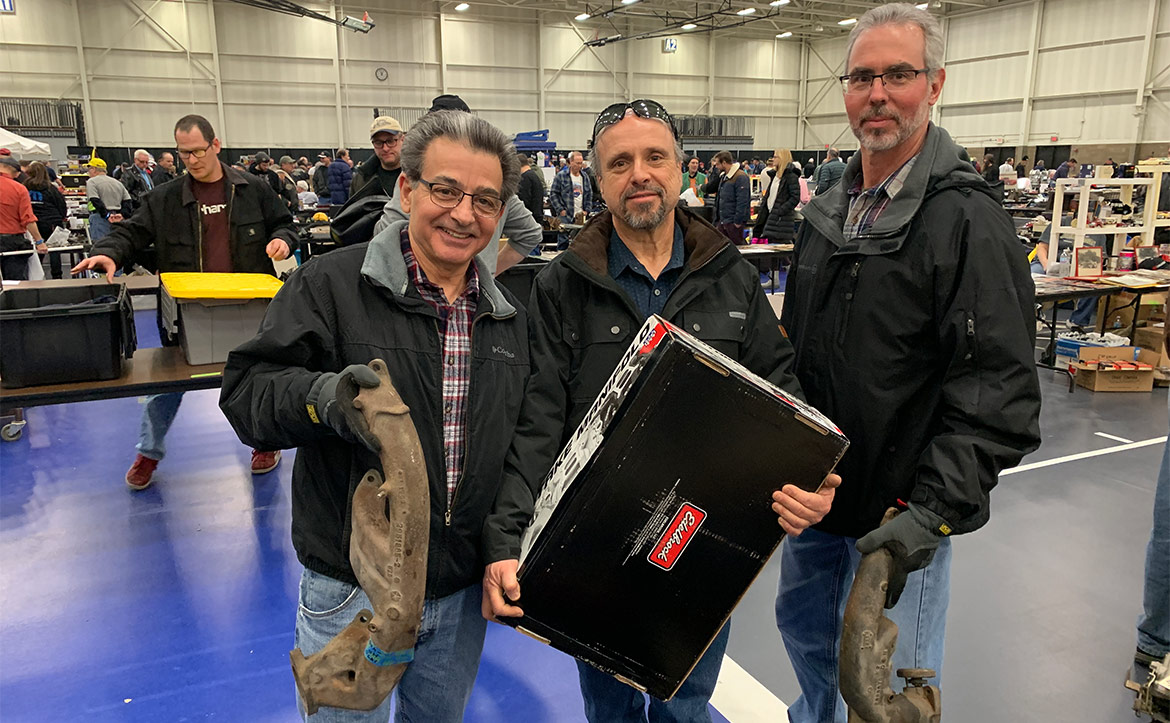 "We've been coming to WPC Winter Swap Meet since the '90s and it's always a good show for us. We sell a lot of Mopar Electronic Ignition Kits, Gasket and Seal Kits and many other items for customers who are rebuilding their engines and updated their cars during the winter months," said Rob Cunningham, General Manager of Mancini Racing. "We've noticed a trend of owners looking to make their classic Mopars look original, but want to have better drivability characteristics. The swap meet also gives us a chance to talk to customers face-to-face as they like to see and touch what they're buying."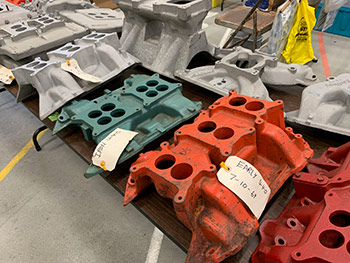 Sure, you can find old parts on the internet, but Mopar swap meets are more than just a place to buy, sell or trade car parts. They're also a social gathering of like-minded muscle car gearheads who like to tell tales of the one that got away or show pictures of their latest classic ride. Luckily, this is just the therapy I needed to get me through the cold and dreary winter months and dream of warm summer days, cruising with the windows down and listening to the hum of my 440 Six Pack making sweet noises.
Where are your favorite swap meets? What treasures have you found? We would love to hear from you!
Comments
Comments