Winter Thaw: Detroit Autorama Packs Hot Horsepower and Sizzling Muscle
3 years ago Events
This past weekend, Cobo Center's massive halls were packed with muscle cars in all shapes and sizes. For gearheads, The Detroit Autorama is an escape from the sub-zero temperatures, allowing them to focus their attention on all the hot machines packing tons of horsepower under the hood. Autorama, like many indoor car shows, brings in special guests from the entertainment world to sign autographs and take selfies with fans who patiently wait in line with their restless kids.
But if you're a gearhead, the cars will always be the stars.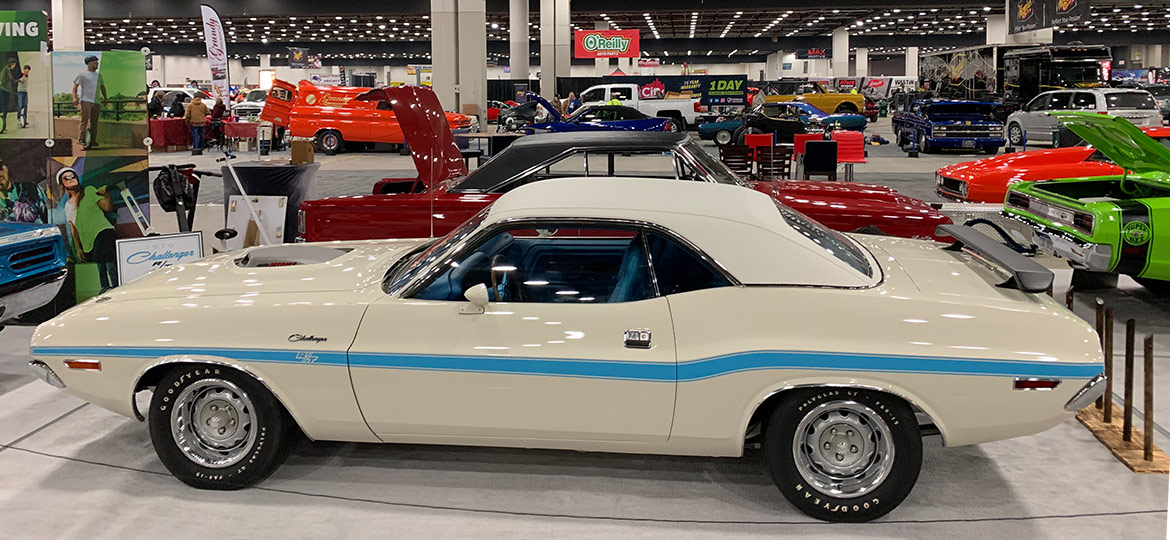 At this year's Detroit Autorama, many cool muscle cars made their debut as owners worked feverishly for months and even years on a restoration project with hopes of winning an award for their class. Many of these cars have not been seen in public for decades, so it provides some suspense not knowing what will pop up when walking down the roped-off aisles of high-horsepower machinery. One car that stopped me in my tracks was actually owned by a friend of mine, Tim Ramon from Lenox Township, Michigan. I knew Tim had been working on getting the ultra-rare 1970 Dodge Challenger R/T back to its former glory for many years but to finally see it completed and in all its glory was just breathtaking.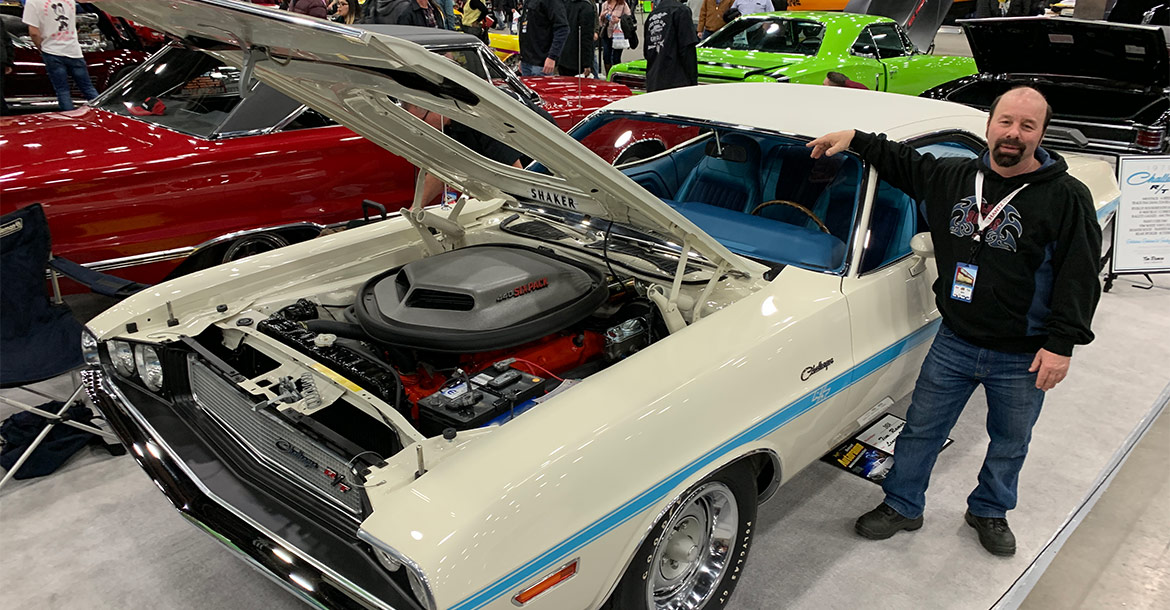 "I've had the car for about three years and got it from a good friend of mine who was reluctant to get rid of it, but I was fortunate enough to get the Challenger. I had it restored by a local shop, PSI in Sterling Heights, Michigan. It took them about a year to do it and they did a fantastic job on the project. It's probably the only Challenger R/T known to exist in this color combination and with these options," said Tim. "It has the blue houndstooth interior, blue longitudinal R/T stripe, white vinyl top, six-way adjustable seat, and it's a real Shaker car, so yeah, it's pretty rare and unique. I've actually driven this car a few times and plan on taking it out more once summer gets here. If you don't drive them, then you might as well take a picture and just hang it on the wall."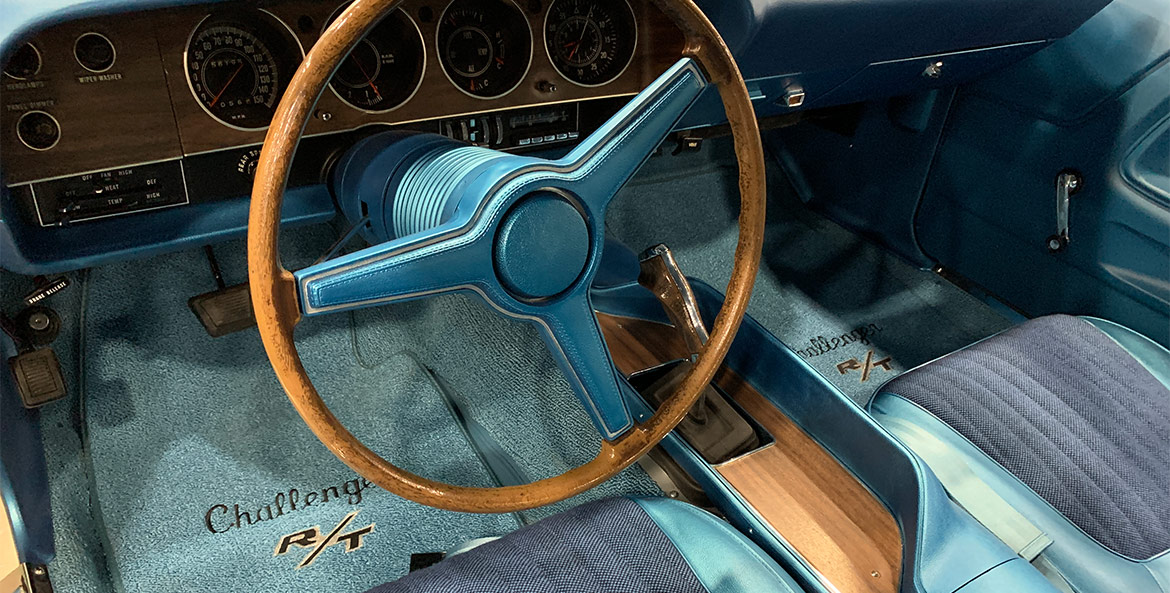 I like Tim's attitude and I'm looking forward to meeting back up with him later this year. Hopefully, I can sweet talk my way into sitting in those high-back bucket seats and grab some gears with that Hurst Pistol Grip shifter.
Another cool ride I spotted at Autorama was a 1969 Dodge Charger R/T, but instead of being powered by something fed through a carburetor, this one was packing a 707-horsepower 6.2-liter SRT® Hellcat HEMI® engine under its long black hood. After studying the car more, I noticed it started life as a 2018 Challenger SRT, but now had a vintage Charger body attached to the chassis and frame.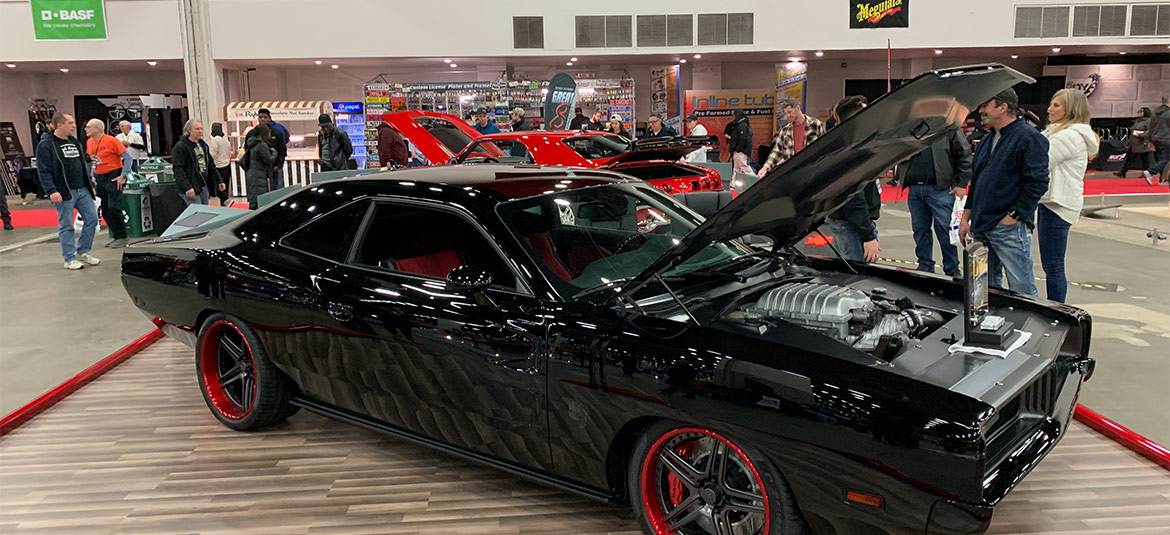 This was a creation from SixTwelveAutoWorx.com out of Bronx, New York. They earned an award for Best Radical Hardtop at the Detroit Autorama. Now, before you purests scream "heresy", no 1969 Dodge Chargers were hurt during this build process. The steel body panels were crafted from reproduction parts but with modifications for the proper dimensions that will fit the modern-day Challenger.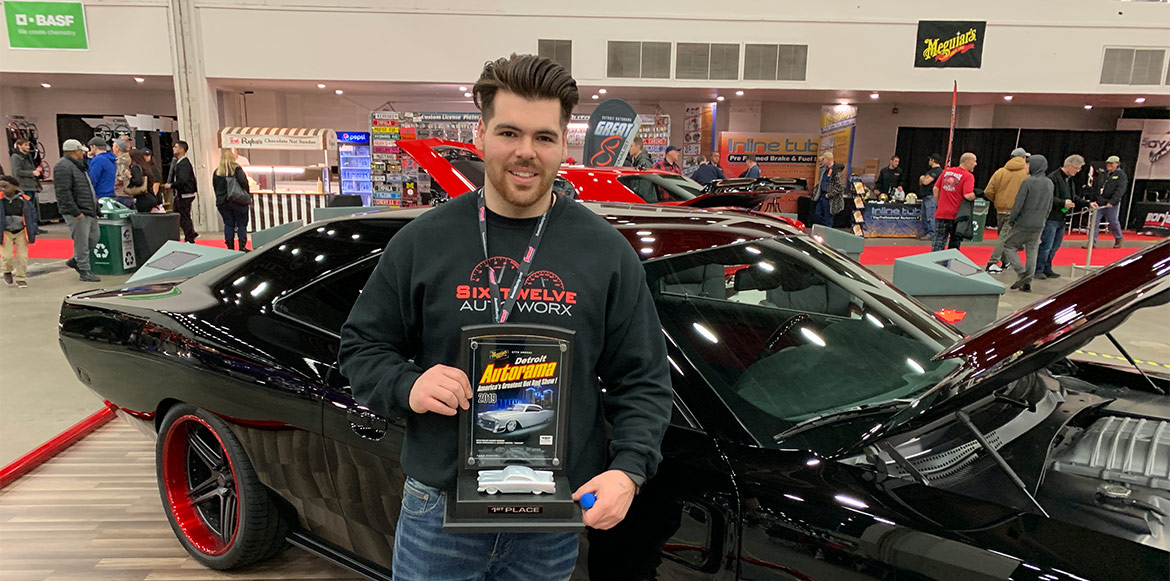 "We took a 2018 Challenger SRT Hellcat, cut the skin off the body, took our reproduction 1969 Charger body panels and modified them to go on the Challenger. There's slightly different proportions and we're also going to reproduce these Charger panels out of carbon fiber. They'll go straight onto the structure of the Challenger, no heavy modifications or chopping it up. It's a new look on a fully functional Challenger," said Danny D'Erasmo from SixTwelveAutoWorx.com.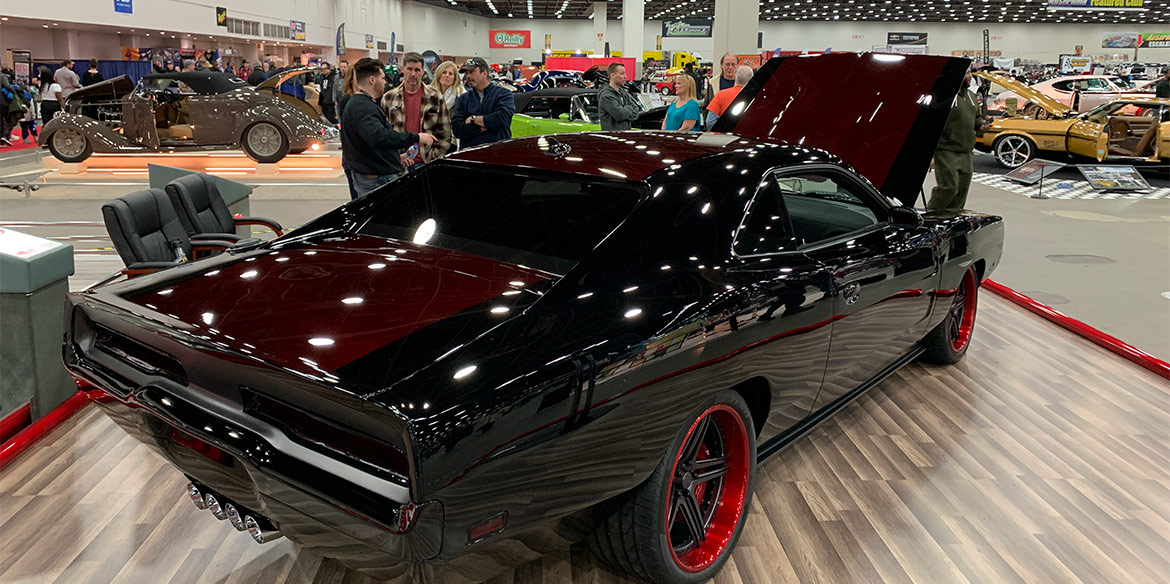 Old-school iconic vintage styling with modern-day SRT horsepower and handling, what's not to love?
As I continued to check out the awesome Mopar® vehicles at Autorama, I couldn't help but notice some familiar faces I hadn't seen in decades. Folks I may have hung out with during my cruising and other dubious activities surrounding fast street cars on the streets of Detroit's eastside. I might have forgotten their names, but like me, they're still passionate about cars. It was when I was checking out this super clean and mean 1965 Dodge Coronet HEMI A990 Super Stocker tribute that the light went off on my brain.
I thought, "I remember this guy's face, what was his name?"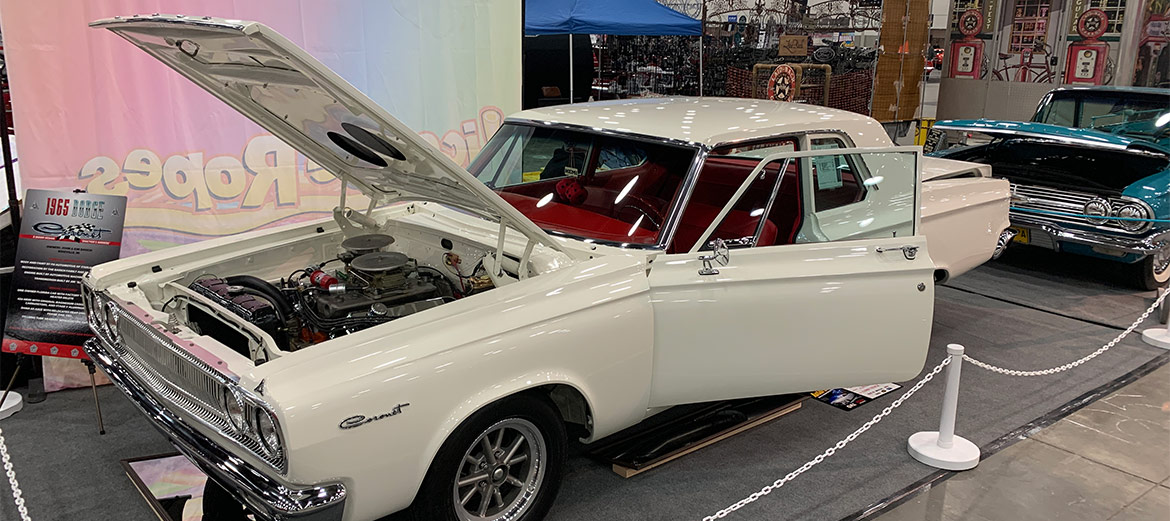 It was John Barich and his wife Kim, who have had their share of cool, fast Mopar vehicles over the years. As we chatted, he began to name off a few he'd had over the decades. But, it was their latest completed project that they were proud to show off.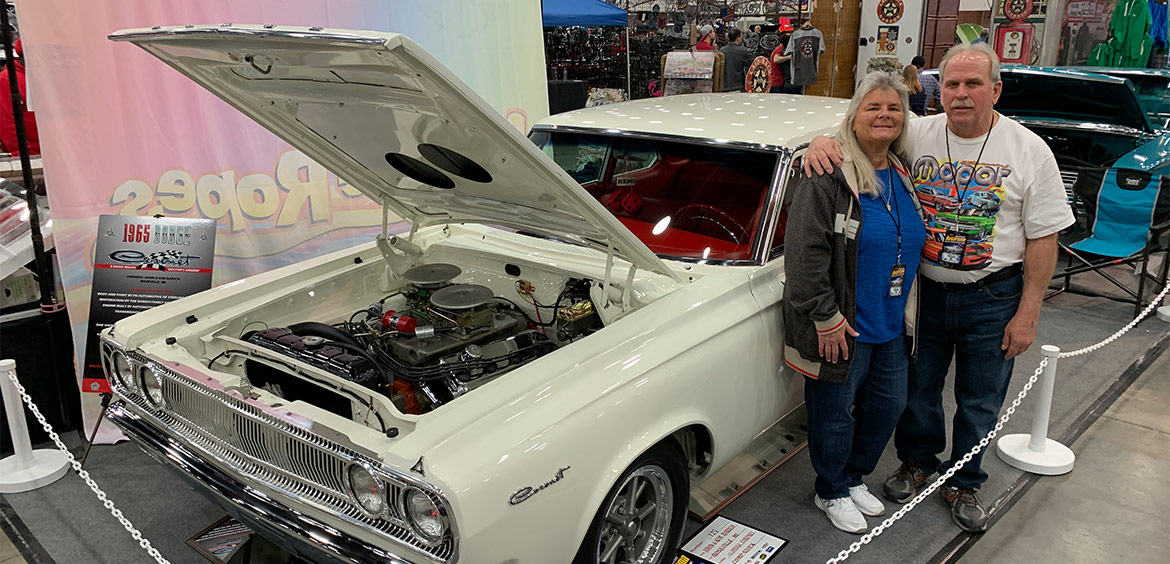 "We always like the look of the 1965 Dodge Coronet. I bought a HEMI engine about ten years ago and was going to put it in my 1967 R/T, but my wife didn't like the idea of taking the original number's matching engine out, so we bought the '65," said John. "This is the first time the car has been out as we just finished it up in time for Autorama." For John and other Autorama show car participants, it's always a mad rush to get the vehicle completed in time for the big show.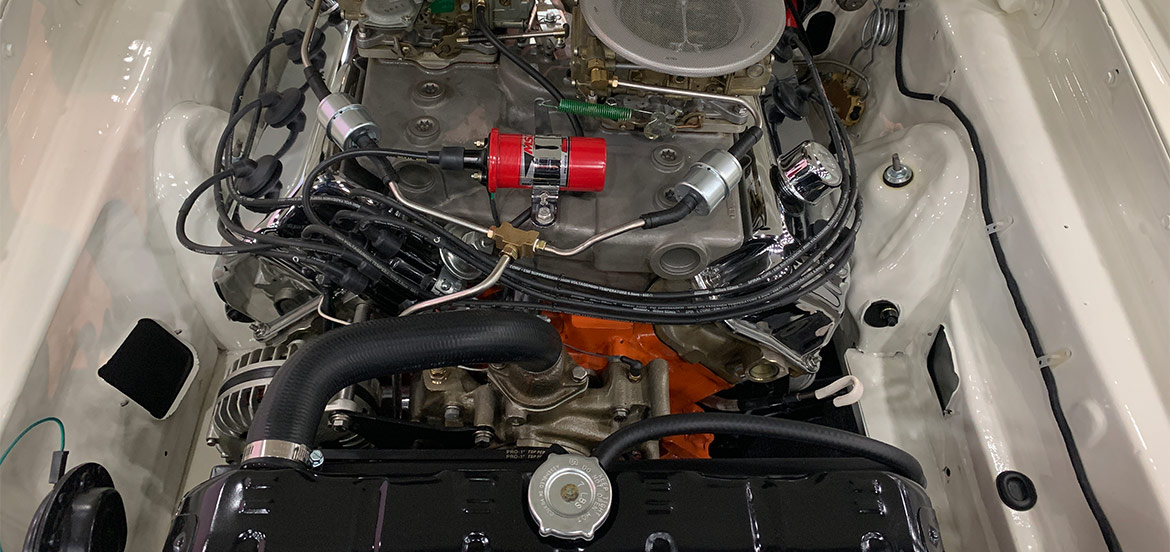 "It's horrible, I'd never do it again," laughed John. "Everything you think is done and is nice and right, but then you start realizing there's little things that aren't finished, things that are dirty and need to be detailed, it's hectic!"
But for John, and others like him, they do it for the love of the hobby and that passion for cars begins at a very young age. We would beg and plead with our parents to take us down to Cobo in the middle of winter to see all the bright and shiny custom cars with wild candy metallic paint jobs and chrome axle housings.

These images have forever left an imprint in our memory banks. Maybe that's why I'm such a car freak.
Thanks mom and dad!
Comments
Comments