First Fleet Week Stop is in the Books
4 years ago Events
It has begun. After work on Tuesday I picked up a 2019 Charger Scat Pack with the Stars & Stripes package. It's the same Destroyer Grey car that was on display a month ago at the NYIAS and, wouldn't you know it, we're driving it right back to NYC.
"Fleet Week is a United States Navy, United States Marine Corps, and United States Coast Guard tradition in which active military ships recently deployed in overseas operations dock in a variety of major cities for one week. Once the ships dock, the crews can enter the city and visit its tourist attractions. At certain hours, the public can take a guided tour of the ships. Often, Fleet Week is accompanied by military demonstrations and air shows such as those provided by the Blue Angels."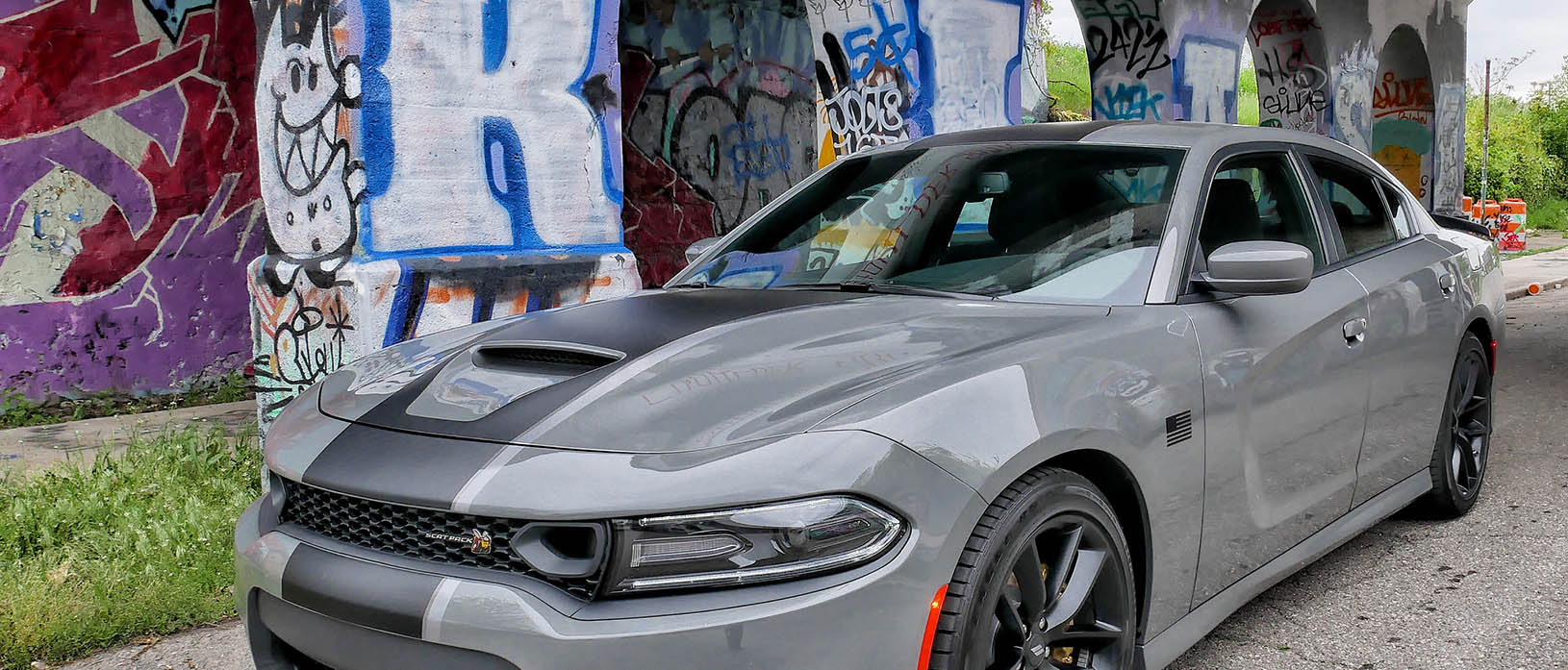 Having just kicked off my series Arsenal of Democracy series highlighting how John and Horace Dodge began the strong bond that Dodge has with the US military, it seems like an appropriate trek in the perfect vehicle. After picking up the Charger I stopped by the loft to pack and grab Darla, and pointed the nose south. Once we hit Ohio I turned east, and we made it to Clarion, Pennsylvania that night. After a pretty restless night we jumped on I80 again and after 3 ½ hours arrived at our first destination.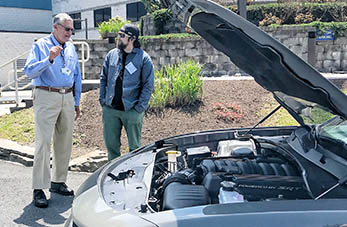 Weiler Abrasives in Cresco, PA is a wire brush and bonded abrasives company that I've had a partnership with for a few years. I've wanted to visit their HQ and get a factory tour for some while, and finally the timing worked out perfectly. It was right on our way to New York so we carved out a block of time to hang out, meet the workers, and learn more about their ethos and processes.
Once Darla and I settled in to their guest house we drove the S & S Charger back to the front lobby for a meet and greet. President Chris Weiler and his dad, owner Karl Weiler, were both happy picking my brain about the Scat Pack and its SRT® kin.
Later that day Chris Weiler shared this photo saying, "Thanks to Josh Welton for bringing the Stars & Stripes Dodge Charger to Weiler HQ for a look. Awesome car and nice job to the cool folks at Dodge for honoring their #veteran customers!"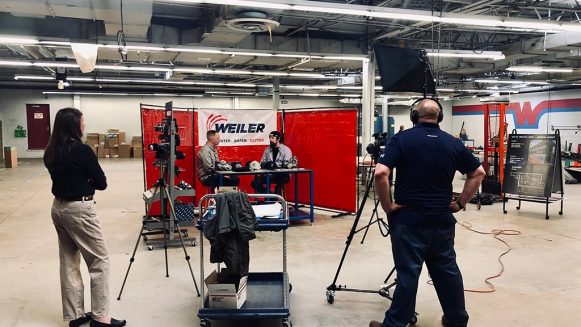 While sitting down to lunch we quickly learned just how important supporting veterans is to Weiler. They proudly offer their support to the Workshop for Warriors organization which provides veterans and transitioning service members with training and certification for careers in welding, machining, and fabrication at no cost to the veteran. Weiler's "Leading A Warriors Charge" fundraising campaign supports training programs at the nonprofit trade school, as well as contributes to the long-term growth of the Workshops for Warriors organization. Through Weiler's generous product and monetary donations alongside other supporters, Workshops for Warriors will be able to deepen its impact by building a new facility that will accommodate an additional 450 students every year. The new facility will be a haven for advanced manufacturing learning, and a place where veterans can successfully transition into civilian life.
"We're excited about how our partnership with Workshops for Warriors is benefiting our industry and the many veterans returning to the civilian workforce each year in this country," says Nate Schmid, director of marketing — Americas, Weiler Abrasives Group.
"It's taken a lot of hard work to bring the campaign to life, but we are proud to be able to support our veterans as they train to have successful careers in the advanced manufacturing sector. We hope that other manufacturers and industrial distributors will follow in our footsteps."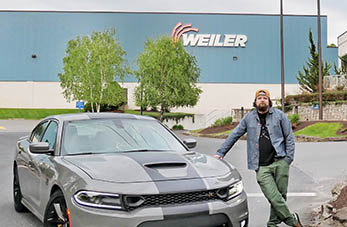 To date, the "Leading a Warrior's Charge" campaign has helped raise over $77,000 for Workshops for Warriors.
We were inspired to see this American Manufacturing company supporting veterans and service members like this!
Throughout our visit the Weiler family and their employees treated us like gold. I'm a factory rat, so getting a tour of their manufacturing facilities with in depth explanations on how their products are made and an introduction to the people who make it happen was rad. And it seemed like the perfect stop before heading off to NYC Fleet Week. Stay tuned to Dodge Garage to follow our journey at Fleet Week 2019.
Comments
Comments