Speed Trap: Ready to Race!
4 years ago Events
After swapping a virtually complete drivetrain and brakes into our Dodge Durango SRT® nicknamed "Speed Trap", we're not about to venture out on the 4,000-mile Tire Rack Brock Yates' One Lap of America without making sure it's all systems go. With major engine, transmission and transfer case upgrades, it needed to be "shaken down" to find any electrical or mechanical bugs that could possibly end our attempt for a repeat class victory. It's no secret that a donor driveline from another SRT-developed SUV was used and an engine from a Dodge Challenger SRT Hellcat Redeye, but there were some unknowns we needed to hammer out before heading down the highway.
To play it safe, SRT engineer and co-driver David Carr needed to put "Speed Trap" through its paces at the Chrysler Chelsea Proving Grounds to make sure all of the new components played nice in a racetrack-style environment. For example, we needed to make sure to provide a proper break-in for the powertrain and brakes to ensure strength and reliability. The testing procedure has to present different challenges for the vehicle that included street use, drag strip, autocross and race tracks. Fortunately for us, the Chrysler Chelsea Proving Ground facilities allowed us to evaluate the vehicle in each of those environments. For example, in the Dynamics area, Carr was able to bring the Durango SRT to its handling limits while verifying performance and stability.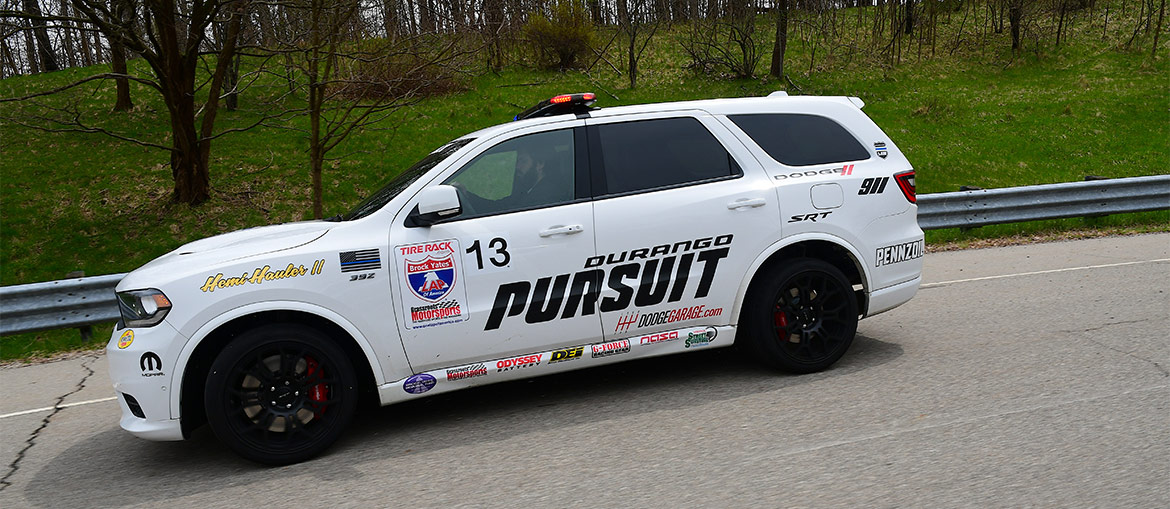 For David Carr, he applied his engineering skill sets when he tested the "Speed Trap" Durango SRT Pursuit Concept. He's also an amateur racer and when he's not testing some future products, he's racing one of his personal vehicles around the track.
"A lot of testing and developing SRT products (including special projects) requires the ability to drive the vehicle at its limit and have enough bandwidth to feel and understand what is going on with it. It's through understanding (engineering) that allows us to quickly find the right parts needed to build a fast, reliable and fun machine," said David Carr. He's also very confident that we can not only win our class (Truck/SUV), but also finish in the top half of the field.
David goes on to say, "I have full confidence in the Durango's ability to do very well in this event. Last year, we proved the durability of the Durango SRT in nearly stock form. This time, we did a custom one-off concept build and took things to the next level using the same skill set and know-how that has led to our continued success."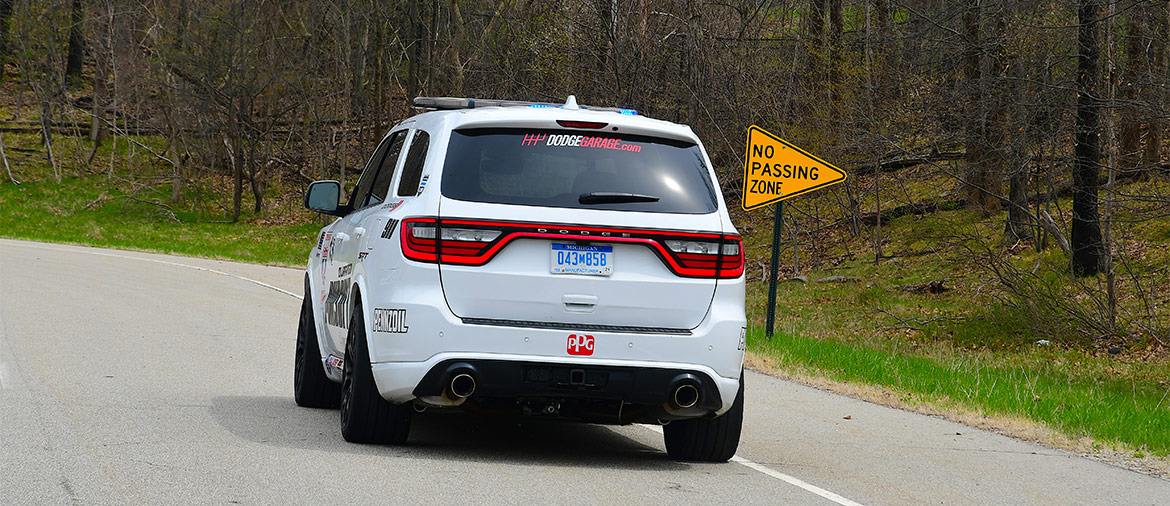 It's good to know that this guy is my co-pilot as he's definitely put his blood, sweat and soul into creating this awesome beast while putting it through grueling paces. I know this thing is going to shake the trees and pound the pavement when we wind up that supercharged 6.2-liter HEMI® V8 engine. It's also good to know it'll be dialed-in and ready to eat up the miles on interstates, straightaways and sweeping curves on the race tracks.
Comments
Comments