Variety is the Spice of Life
4 years ago Events
The old Chrysler Museum grounds, now Maserati and Alfa Romeo offices, hosted FCA Design's first Cars & Coffee of the year last Sunday. The forecasted storms held out just long enough to give us a beautiful, partly cloudy, 80 degree May morning, and the all-makes-welcome show was very well attended by a plethora of crazy cool cars.
It was a family (and dog) friendly show, and it's always so heartwarming to see the youngsters get really stoked about a car. I was walking over to grab a water bottle from my car as a dad tried to line up his extremely pumped daughter in front of my Dodge Challenger SRT® Demon for a photo. I asked, "Do you want to sit in it?"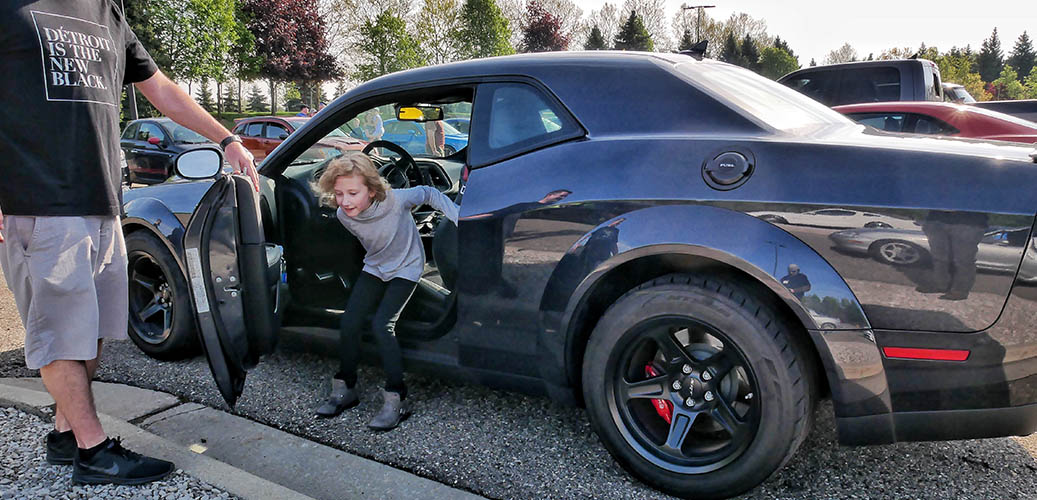 I opened up the door, fired up the 800-hp engine, and let her hop in. Her name was Riley and in her words: "I was so happy and excited to go to the car show. My favorite car is a SRT Demon and I was excited to see a couple there. I have always dreamed of having a seat inside and one day going for a drive. It was awesome being there. Thanks for helping part of my dream come true."
Maybe next time the drive will happen, Riley! Her dad, Chris, said she hasn't stopped rubbing it in that she sat in an SRT Demon and he hasn't.
As I walked up the first row, there was another sweet display of a youngster having the seeds of high-horsepower HEMI®-engine powered vehicles sown in his brain. @Widebody_392 was in attendance, and his boy was sitting in front of his white Challenger Widebody Scat Pack playing with a smaller scale Sublime Challenger SRT Hellcat Challenger.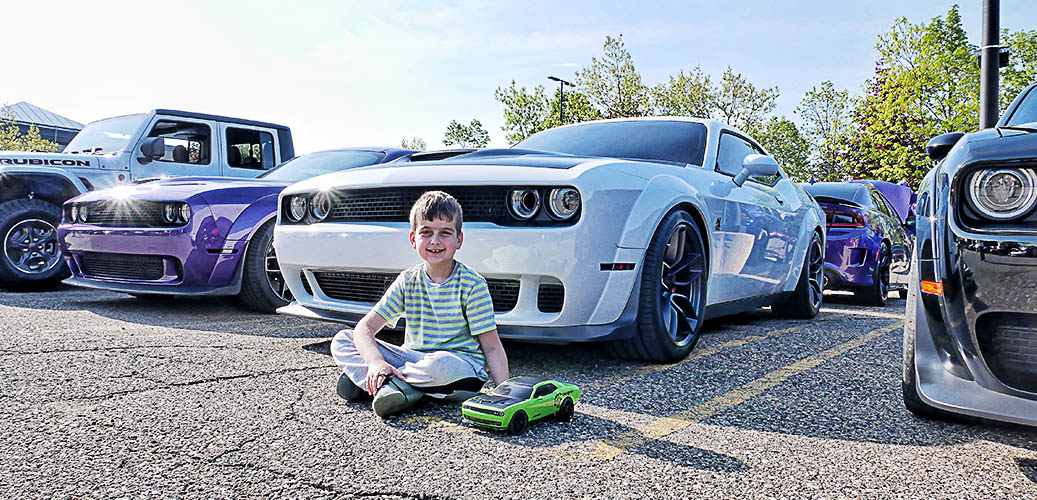 I posted a photo of this minivan on Facebook with the tagline "if you know, you know." To the average person, even to most enthusiasts, they look at it and wonder why the hell it's even here. But to the diehards, we see it differently. This is, perhaps, the ultimate sleeper hot rod. It's a 1989 Plymouth Voyager with a turbocharged 2.5L engine. You could even get it with a 5-speed manual, although I'm not sure what this example has. I can tell you it sounded mean, and there are modified versions that run mid-11s while maintaining the beater-next-door look!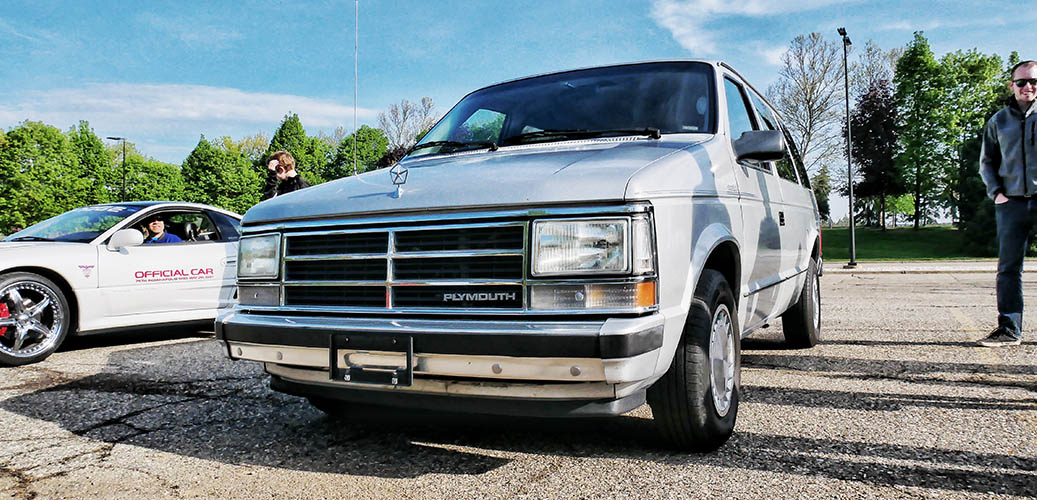 Actually, there were quite a few turbo cars from that era that turned out. A handful of twin turbo Stealth R/Ts made it, as did a modded Shelby CSX.
Variety is the spice of life and this show was on fire! Check out the photo gallery below.
Comments
Comments