First Timer
4 years ago Events
I've always been under the impression that big-time collector car auctions were exclusive to the lavishly wealthy; the type of people whose idea of an impulse buy is dropping six digits at a time on a luxury sports car. With my hoard of old Mopar® muscle cars and a DIY attitude, I can't even imagine what it's like to have that kind of play money to throw around.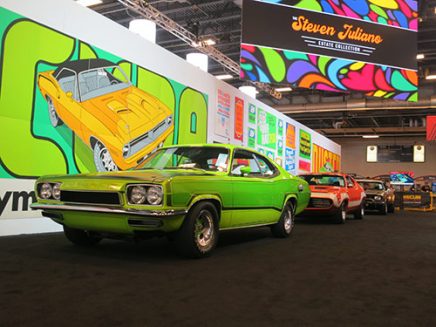 Unable to even dream of participating in one of these high-roller automotive auctions, I never really cared much to attend one, that is until I found out Steve Juliano's collection of the original Rapid Transit caravan cars would be on the block at Mecum's Indianapolis auction. If you've read my two-part series on the Rapid Transit caravan, you'll know how enamored I am with these custom Plymouth vehicles and the contribution they made to the brand's heritage. I knew I had to be there in person to see the cars together once more before the collection was split up, so I packed my bags and headed south for Indy.
Arriving at the Indiana State Fairgrounds for Mecum's auction, I immediately realized how misguided my judgements were, there was so much more to do than just watch collector cars roll across the block. With the Dodge SRT® Hellcat Thrill Rides screeching up and down the parking lot, cars of all calibers sprawled throughout several buildings and, best of all, a massive display of Mopar nostalgia from the Steven Juliano Collection, the place was like a muscle car carnival!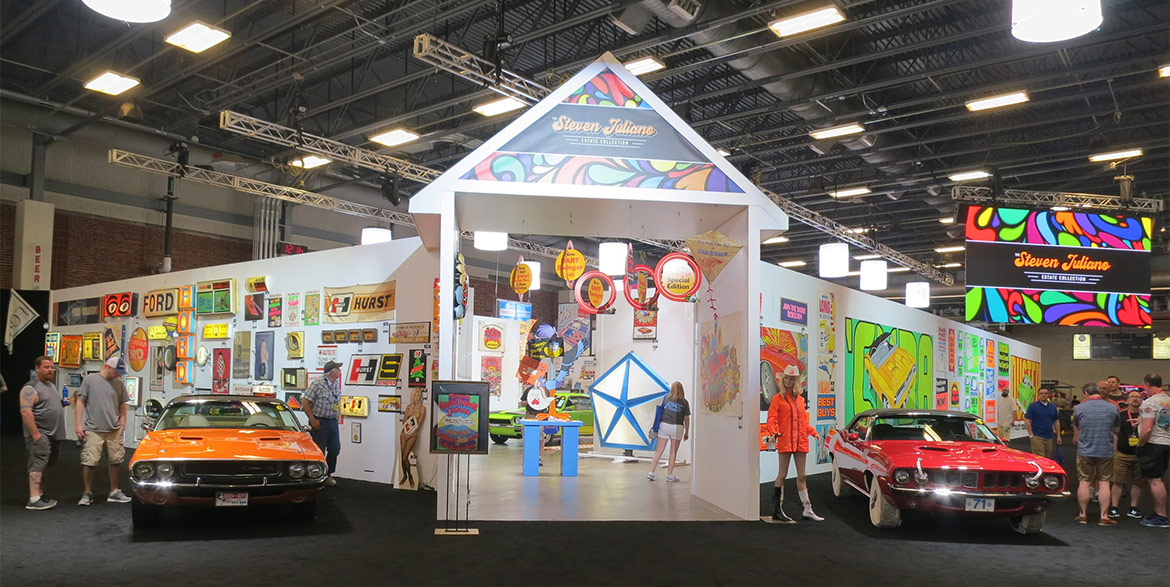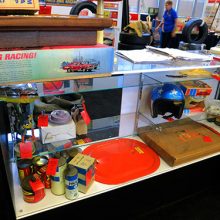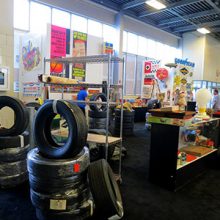 Mopar legend Steven Juliano spent decades assembling a collection of cars and memorabilia that was second-to-none. With a hoard of authentic Mopar muscle and a huge array of old-school Dodge dealership advertisements, Mecum's display of the Juliano estate was like stepping into a Chrysler sales floor circa 1970! Everything was up for auction, whether it was hanging on the wall, featured in a display case or just sitting in the corner. With over 2,000 items of all shapes and sizes in Juliano's collection, there wasn't nearly enough time for each little piece to go up to the live Road Art auction block, creating Mecum On-Time, an all-new way to bid. On-Time is a new feature available on Mecum's website that allows you to bid on items online in a timed setting; no registration fee or event ticket necessary. Not only does this new bidding tool allow all people the opportunity to make a purchase straight from the comfort of their own home, but it allows people of all economic backgrounds to get in on the action! With so many items up for auction, pieces had a wide variance in price. I was able to bring home a set of HP 440 spark plugs for just ten bucks, while others dished out thousands on huge posters and desirable NOS parts. There truly was something for everyone in Mecum's makeshift showroom and with On-Time auctioning off every individual item, all fans of the Juliano Collection, rich or poor, got to bring home a little something to remember him by.

Likewise to the road art, the cars themselves went for varying prices as well! Big Mopar brand sellers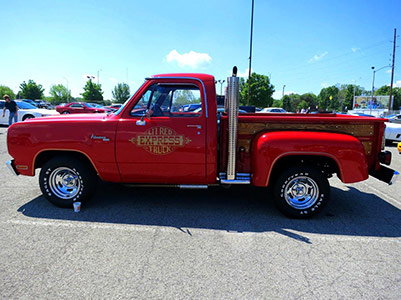 included one of the 14 1970 HEMI® 'Cuda convertibles, which went for (insert Dr. Evil voice) two million dollars ($1,980,000 to be exact), a HEMI engine-powered Daytona Charger that sold for $577,000 and a real General Lee (stunt car #20) from the 2005 Dukes of Hazzard film, which sold unexpectedly high at $88,000! While these rare oddities and famous Mopar muscle cars fetched big cash, there were still plenty of deals out there to be had, like this Lil' Red Express straight from Dodge's lineup of old-school "adult toys" which was scored for $14k, or the '72 340 Duster that sold for only $15 grand!
Attending Mecum's Indy auction totally changed my perception of these events. There weren't people walking around in $4k Italian leather shoes, sipping martinis and wiping their noses with hundred dollar bills. Both the cars and the road art sold in a wide range of prices, from rare originals I could never afford (but enjoyed seeing in person) to the affordable classics that sold for a bargain; there was something for everyone at Mecum's 2019 Indy Spring Classic!
Comments
Comments