Hello NYC!
4 years ago Events
While we promised to keep you updated on our trip East to Fleet Week in New York City, the ebbs and flows of road trip plans and last-minute improvising have taken their toll. We survived, though, and are working to unscramble our brains!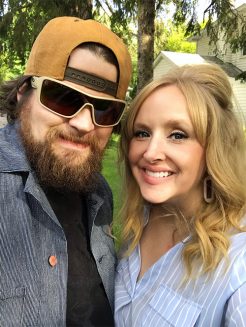 On Thursday, Darla and I left Weiler, an abrasives manufacturer in eastern Pennsylvania. My previous update tells the tale of visiting the company and the factory to see how their American-made products are created. Whether it's cars, tanks or sanding discs, I just love being in factories! This seemed like the perfect start to our Fleet Week trip in the Stars & Stripes Dodge Charger since Weiler gives back to American vets in a big way with their Workshop for Warriors program.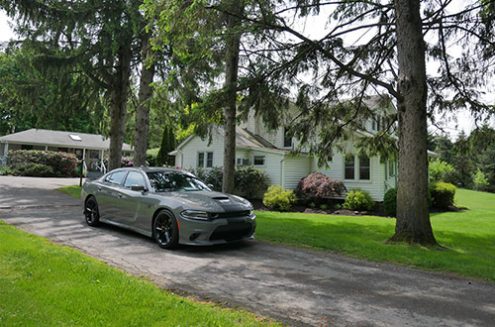 Traveling out from Weiler, we pointed the Stars & Stripes Scat Pack Charger toward New York. We made pretty good time too! Right up until I missed a turn that would take us to our hotel in Battery Park. So we ended up in a tunnel, then in Brooklyn.
The streets of NYC form an unforgiving labyrinth. Once you know your way through the maze, driving in the city can actually be fun. You gotta be fearless and decisive, qualities I have. It also helps to be patient, as stumped tourists like to stop in the middle of the street and locals don't really feel the rules apply to them. Honestly, it's like Detroit . . . except with billions more people.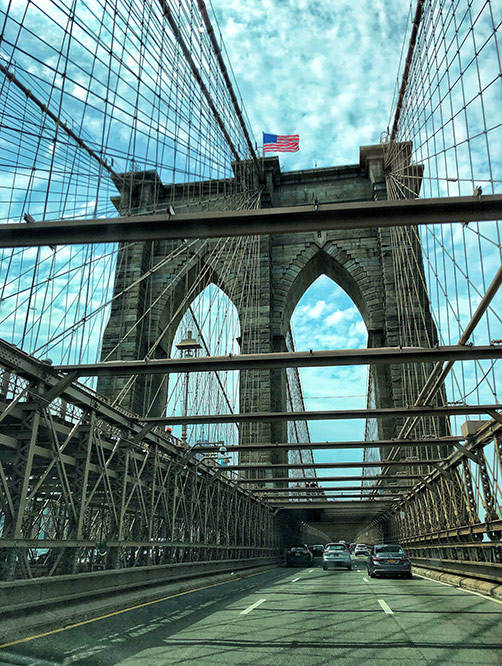 Patience isn't one of my better qualities, to put it mildly. The tall buildings and tunnels play havoc with GPS, and with the congestion and one-way streets, a missed turn can turn a 5-minute ETA into a 30-minute ETA! Which is what happened to us on our way to our hotel. It wasn't the last time I'd end up in one burrough while trying to get to another!
I dropped Darla off in front of the Lyric Hotel, which is hidden in what is still the 4th tallest building in NYC, despite being built in 1932! The last time I stayed here, during the Dodge Challenger SRT® Demon unveiling in 2017, it was called the Q&A, but it is the same slick, modern living space from before the name change.
Now I had to park.
Street parking isn't really feasible most of the time in Manhattan. The rules and codes are a cypher that casual visitors won't have time to absorb, and the entire city is a tow zone. That means if, by some miracle, you find a space, the police have a fleet of trucks that can impound your vehicle for even the slightest infraction. The only time I had any success is when we visited another Dodge fan in the neighborhood of Queens on Sunday.
There aren't many self-parking lots or garages, especially in the heart of the city. A few were on the periphery, but to park near our hotel, I had to find a door down an alley, maneuver the Charger down a ramp (a two-way ramp wide enough for one car), then hand the keys over to an attendant. He would then ask when I'd be picking it back up, because that determines how deep they could bury it in their subterranean car cavern. How much did it cost per entry/exit and per night?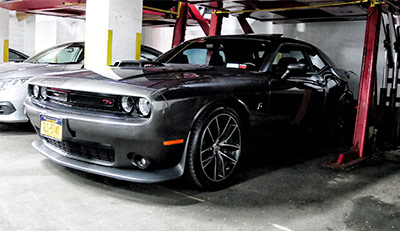 A lot.
Anyways, I dropped the car down one of those holes and walked a block to meet Darla at the hotel. We made our way up the stairs, then the elevator, then a maze of a hallway coded by portraits of Ben Franklin, Albert Einstein and Frida Kahlo.
As we settled in, Darla noticed that the art on one of the walls was a blown-up blueprint of a submarine. We thought that was cool, considering we were in town for Fleet Week, which of course had military subs in attendance. It turns out the connection was even deeper than that.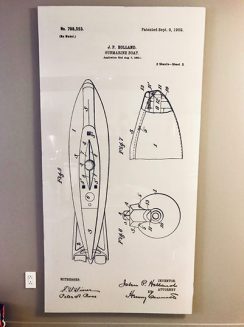 J.P. Holland had his signature on the print, so Darla started her search there. Low and behold, he was an Irish-American engineer who developed this sub as what came to be the first legit sub commissioned by the U.S. Navy and the first sub built for the Royal Navy. But it gets better! His company became the Electric Boat Company, which eventually evolved into defense contractor General Dynamics, which is where I currently work as a driver/mechanic in one of their prototype shops. Serendipity, baby!
It had been a long day and we were starved. I wanted some New York-style pizza, so we found a joint within a couple of blocks of our home-base. Underground Pizza did not disappoint. It was kind of a hole in the wall with a no-frills, no-nonsense vibe. The giant cheese thin crust was one of the best pizzas I can remember eating. This was not the last time we'd have this type of delicious, pizza-centric experience during the long weekend!
But it was the end of our first day in NYC. Our adventure, however, was just getting started. . .
Comments
Comments