I Love the Smell of Jet Fuel in the Morning!
3 years ago Events Video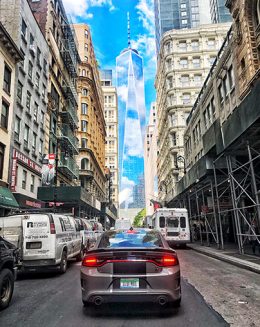 On Friday morning, Darla and I figured we'd try to scout a few locations that might work for photo-ops. The garage attendants dug out the Stars and Stripes Dodge Charger from their underground lair and we headed out.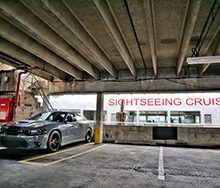 The city is hectic. Not only were we facing all of the Fleet Week activities that shut down the streets, but also various parades and Memorial Weekend festivities. It was a whole new level of bonkers. Asking car-photo advice from friends who live there, they said, "You can't be afraid to get honked at, or to tell someone to f@#$ off!" So stuck in traffic, heading toward the Freedom Tower, Darla actually jumped out to grab a couple of shots while I kept driving.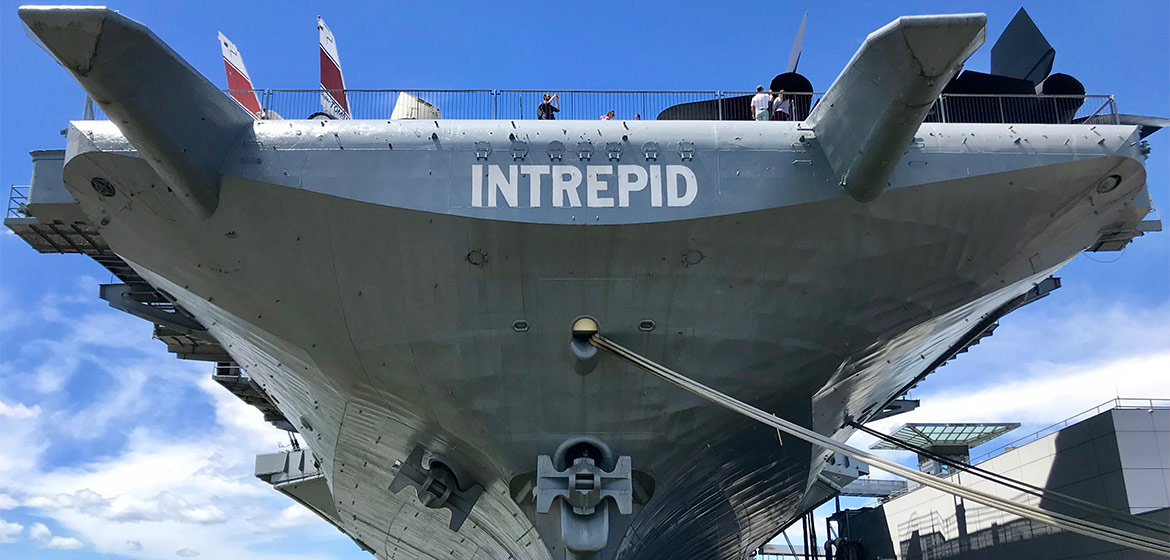 A visit to the aircraft carrier USS Intrepid was next on our NYC Fleet Week agenda, so we hopped on the West Side Hwy to pick our way north from the Financial District of Manhattan up to Pier 86 in Hell's Kitchen. Ironically, the last time I was in this area was in 2017 on Pier 94 for the 2018 Dodge Challenger SRT® Demon unveil party! I was happy to find a self-park garage right on the Hudson River for the ship and museum.
Construction on the Intrepid began a week before the Pearl Harbor Attack, and after it's completion in 1943, it spent time serving in World War II's Pacific War. It also saw action in the Vietnam War and acted as a recovery ship for splash downs from both the Gemini and Mercury Space Missions. 37 years ago, it docked in NYC and became the Intrepid Museum. We were able to experience just a taste of what it had to offer, but it was awesome!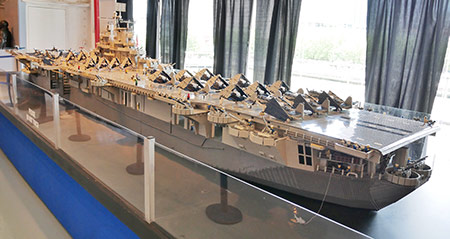 Being a Lego geek, I was fascinated by the ginormous Lego sculpture of the ship that sits on the main floor. Turns out it was the largest ship ever built with the blocks when artist Ed Diment created it in 2010! It was designed to be a 1:40 scale model, or to the proportions of a minifig (the little LEGO people). The replica of the USS Intrepid took a year to complete, is almost 23' long and weighs 600 lbs! It actually has motorized turrets, radar and an aircraft elevator that goes up and down. The planes on the deck include Corsairs and Wildcats built by LEGO aircraft specialist Ralph Savelsberg to represent what it would have looked like in service.
The actual top deck of the USS Intrepid is a virtual who's who of fighter jet and aircraft history, spanning from a 1942 Grumman TBM Avenger with its folding wings to the space shuttle Enterprise! In between, there's a Grumman F-14 Tomcat looking like it's straight out of Top Gun, a General Dynamics F-16A Fighting Falcon, the nearly mythical Lockheed A-12 Blackbird, a Grumman F-11A Tiger (better known as a Blue Angel stunt team jet), McDonnell's F-4N Phantom II, and even Bell's Huey helicopter, the same kind Darla's dad Bob flew on in Vietnam. There were also MIGs, a Harrier, a Concorde and more.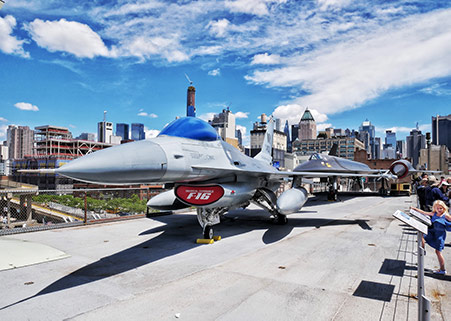 On our exit through the gift shop, I tried on some Top Gun Tom Cruise-ish sunglasses, but settled on an "I Love the Smell of Jet Fuel in the Morning" T-shirt, which I considered appropriate given my day job. Darla went big with her NASA zip-up fleece that reads "ROCKET SCIENTIST" on the back. It is not appropriate given her day job.
Parking and traffic being what it is, we hoofed it towards Time Square to people-watch and eat Belgium waffles. Being the giant kid that I am, we hit up the FAO Schwartz toy store in Rockefeller Center, and they have an entire "Build Your Own Race Car" workshop! I fit right in with the elementary school-aged gearheads as I designed, wrenched together and test drove my very own Challenger-esque RC muscle car. And, of course, my car is styled with some nice skull-and-crossbones graphics. What a fun thing to have in a toy store!
Speaking of Challengers, I instantly recognized the Dodge Challenger SRT Demon set on display at the LEGO store! I could break down the rest of our toy adventures, but we'd be here a while. Whether it is by toy cars or real cars, I am easily distracted.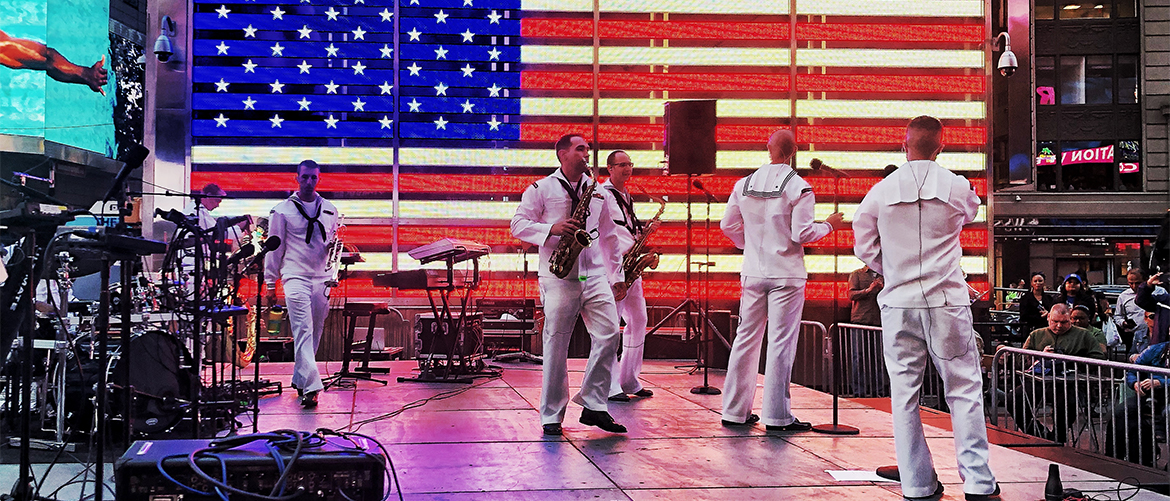 It took us a while to get our bearings, but we eventually found Military Island at Times Square just in time to hear the Navy's "Rhode Island Sound" rock band jam through their sound check. After which, we enjoyed a terrific performance by the U.S. Fleet Forces Brass Band. It was a pretty neat experience to watch the crowd gather round, grow and get into the show right in the middle of the city.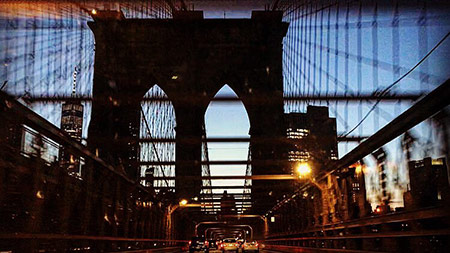 Night was falling as we walked back towards the Hudson River and our parked Stars and Stripes Charger. It was an easy drive back to the vicinity of our hotel, but GPS hates tall buildings and I was a day or two away from knowing the streets well enough to get to our parking dungeon without making at least one wrong turn.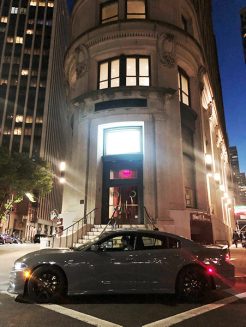 Somehow, we ended up back on the Brooklyn Bridge, but the nighttime view from the Charger was spectacular!
On one of these "detours", I stopped and gasped.
"It's the Continental!!"
The oddly-angled Cocoa Exchange building, made famous by the John Wick movie franchise, was towering over us. I'm a huge fan of the flicks, and instantly thought of the scene in the first movie where they have a black Dodge Charger waiting for him at the bottom of the steps. The Charger, Fleet Week in NYC, the Continental – it all ties together, right?
Comments
Comments
Previous