Viper Rendezvous
3 years ago Events
A decade ago, you didn't know what Snapchat or Instagram was. Or Doritos Loco Tacos. Or an iPad. Uber? Lyft? Nope. 10 years ago, none of those things existed. But just recently, a special event celebrated the 10th anniversary of Viper Rendezvous, a long weekend packed with all things Dodge Viper at Motorsports Park Hastings (or simply MPH for short) just outside Hastings, Nebraska.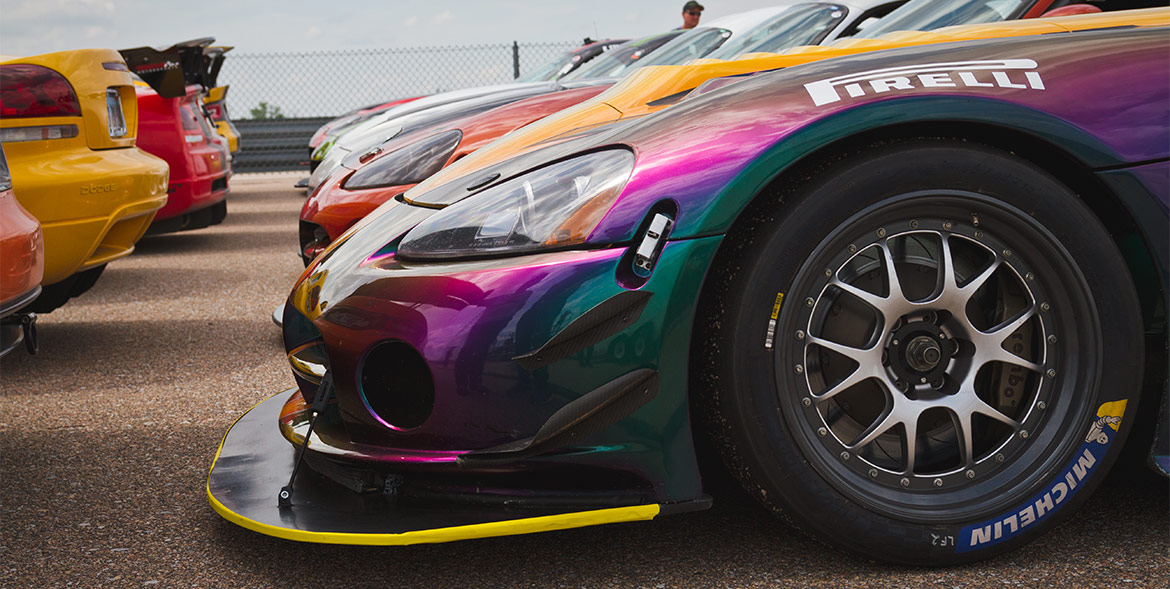 Ryan Furstenau is a Viper guy, a track day guy, and he's the driving force behind the Furstenau Financial Viper Rendezvous. "Originally, 11 years ago, my brother and I bought a red GTS together and we wanted to go to the track with it. Woodhouse (Woodhouse Auto Family, the big Dodge dealer) had an open track day where they gave us an instructor and we spent the day turning laps.
Our instructor was none other than Ted Hughes – another Viper guy – and after that weekend, I was hooked!" That's when Ryan learned about Motorsports Park Hastings and went to have a talk with George Anderson, the track manager. After some discussions and a lot of legwork, the first Viper Rendezvous came together.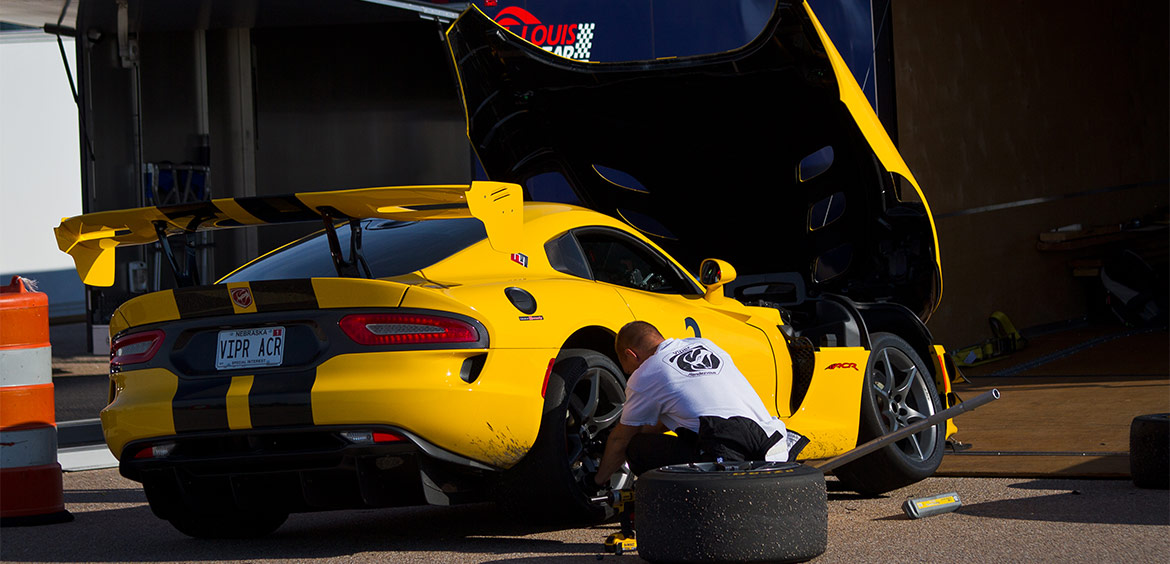 Some highlights of this 10th anniversary weekend:
Guests came from more than a dozen states, as far away as New Jersey and Colorado.
An appearance by an unknown driver in an all-white suit and all-white helmet. "He jumped in my Viper and made some fast laps," says Ryan. "Then, he wagered his fast lap time against a steak dinner…and EIGHT guys beat him!"
Bob Woodhouse from Woodhouse Auto Family is a long-time Viper racer and had a heck of a battle with Keith Anderson. The two of them have had a multi-year friendly rivalry where they try to out-do each other for fastest lap of the weekend. "No one had ever broken into the 1:27s at Viper Rendezvous, but Friday morning, Bob went out and did it. Then, Keith beat Bob's record on Saturday. Then, in the very next session, Bob broke into the 1:26s for a new event record!"
Friday night's social featured a band and a tour of a private car collection.
The Women's Social in one of the on-site condos overlooked the racetrack.
There were 10 Comp Coupes and 5 ACRXs on track; one of the largest gatherings of factory-built Viper racecars in recent years.
The on-track action was great and well, the MPH fits the Viper very well. Ryan says, "This track doesn't have super-high-speed straights; you'll hit 120 or so (but get there quickly). It's more of a technical course. The thing about this track is putting together the perfect lap: you'll do the first three corners right, then get the next two wrong. That's the challenge this track presents." Ryan's original instructor, Ted Hughes, was at the first Viper Rendezvous…and he was here at the 10th.
And while the first Viper Rendezvous started with all of 15 cars, this year, 60 shared the track. "The challenge is that we had more people wanting to get in than could fit. Moving forward, how do we get more folks in who want to participate without getting it too big? That 60-car number is about perfect to balance the amount of people with track time and social activities. As we get bigger, it's tough for me to have a meaningful conversation with folks."

Another longtime Viper owner and hot shot is Mark Jorgensen, who's been with Woodhouse for ages (he and Bill Pemberton teamed up to sell me my own Viper years ago!). Mark says, "This was the largest turnout to date. Competitors have more track time than they can use during the weekend so they have time to learn, improving all the time. Once you attend this event, it becomes a must-do every year for those die-hard track guys and gals."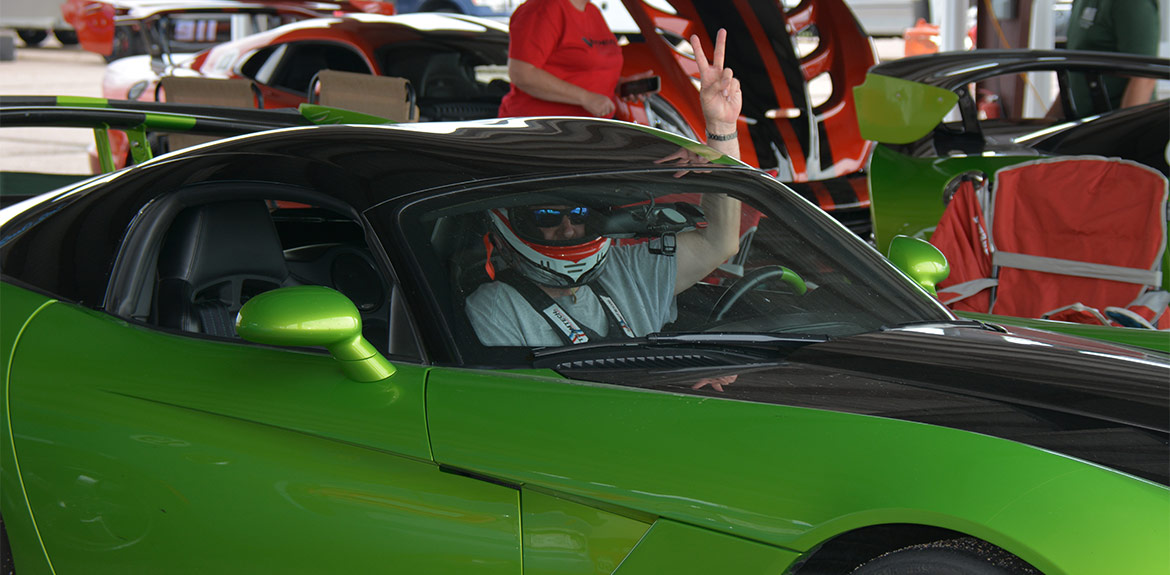 Furstenau talks at length about the team he works with to put this event on, and the sponsors that bring it all together: Complete Performance Motorsports, the Woodhouse Auto Family, Viper Parts Rack, St. Louis Race Gear, Hornady and the staff at Furstenau Financial.
When I asked Ryan to sum up the weekend, he replied excitedly, "It was AWESOME!" And he points out they've already got the dates set for next year's 11th Viper Rendezvous. If you're thinking about joining the on-track action, you'll want to register early!
Furstenau Financial Viper Rendezvous 11: June 5-7, 2020.
https://www.facebook.com/ViperRendezvous/
https://www.viperrendezvous.com/
Comments
Comments
Previous