Cars of Carlisle
3 years ago Events
Throughout our daily lives, we are bound to encounter people that simply don't get it. They don't understand why you would run errands in an old car with no A/C, why you are dying to achieve a 10-second time slip, or why you spend money on a new engine when the old one runs just fine. Occasionally, we enthusiasts get to escape the hum-drum of everyday people and surround ourselves with others that share the same passion, knowledge and skill in the Mopar® hobby. The Chrysler Nationals at Carlisle served as an awesome opportunity to connect with other fans and learn more about their personal experiences. I am so grateful for everyone who came up to me to connect about cars, check out my Plymouth GTX or just say hi. As I explored the rows of nearly 3,000 cars at the show, I met a myriad of other Moparians and made tons of new friends. These three cars and their owners provide a little glimpse into the Mopar community, what makes us alike, what makes us different and, most importantly, what makes us stand out in a world of bland sedans and egg-shaped SUVs.
Jenni Romano's 1973 Dodge Charger SE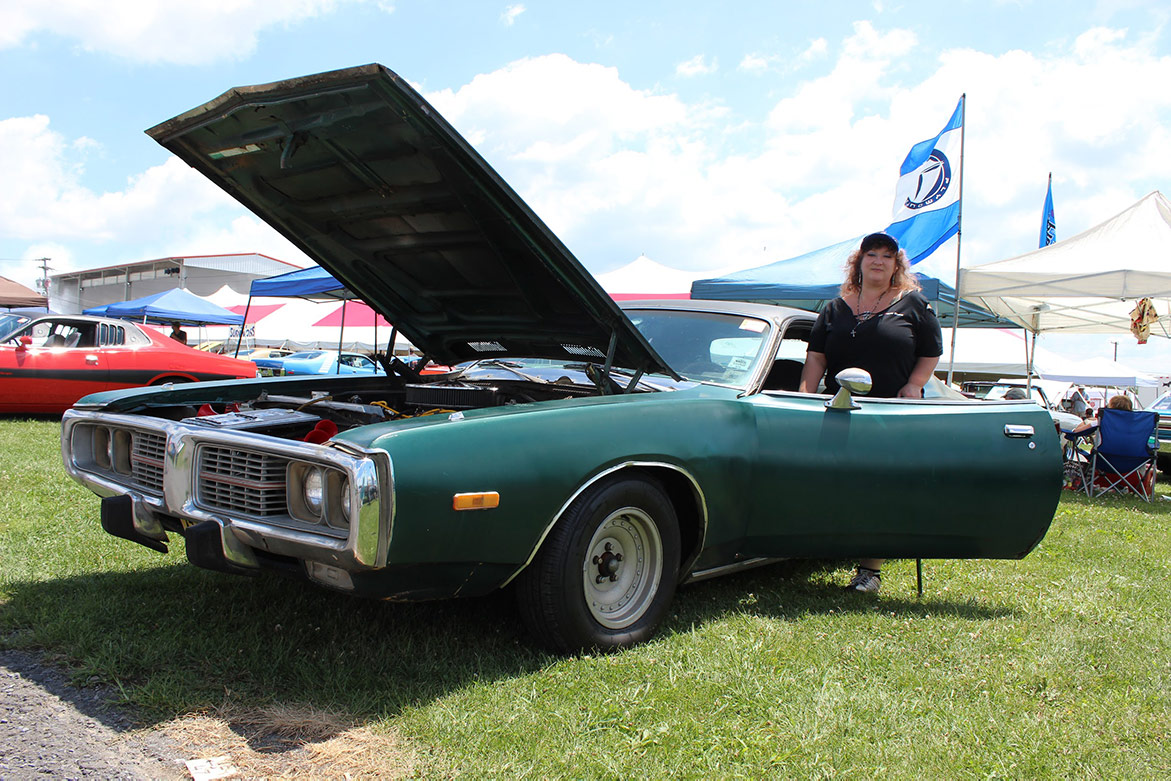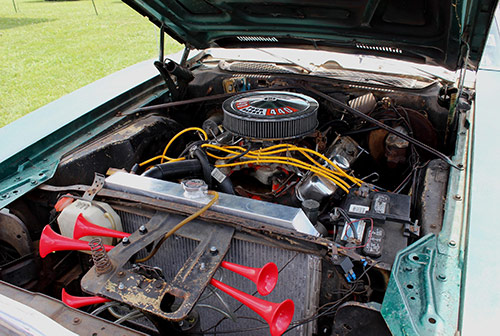 This 1973 Dodge Charger SE (known as Holley) is a little rough around the edges; she's got dings, she's got dents and she's got almost as much character as her owner, Jenni Romano. Jenni's tale of how she came to own this big beautiful B-body could be one of the greatest love stories of our generation, and after nearly 25 years together, there is no doubt their love is a lasting one. The 29th annual celebration wasn't the first time Jenni and her Charger have graced the Chrysler Nationals with their presence. In fact, Jenni and Holley used to frequent the show back in its early days, but it's been years since they last attended. Despite a lengthy hiatus, this year, the 440 roared to life, Jenni grinned devilishly behind the wheel and together they ventured three hours from home to participate in the show. She may not be a numbers-matching survivor or factory-quality restoration, but this car serves as a pristine example of what Dodge built (and still builds) cars to do: drive! Parked in a row of other 1971-74 Chargers, Holley turned more heads than any mint-condition car and the best part is that Jenni actually gets out and enjoys her Charger on a daily basis! She works on it herself, she drives it herself and, beaming with pride, Jenni proudly shows the world it's true, Dodge girls do have more fun!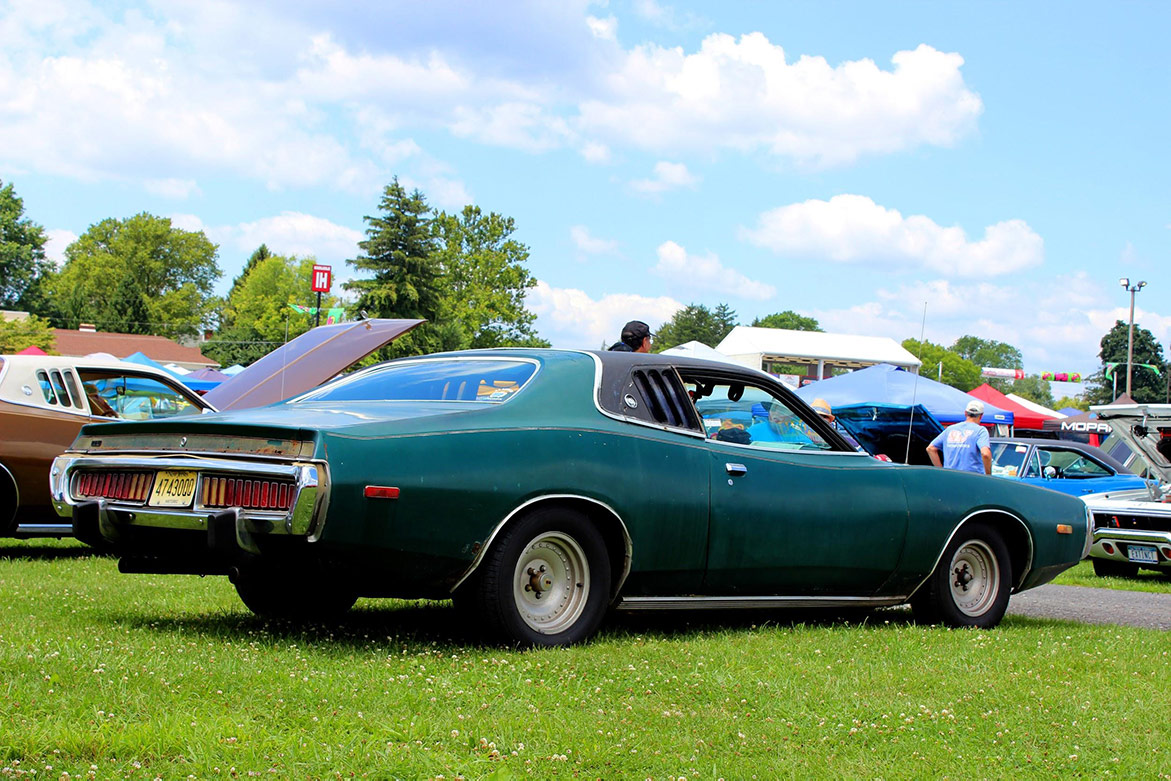 Michael Tufano's 2005 Chrysler 300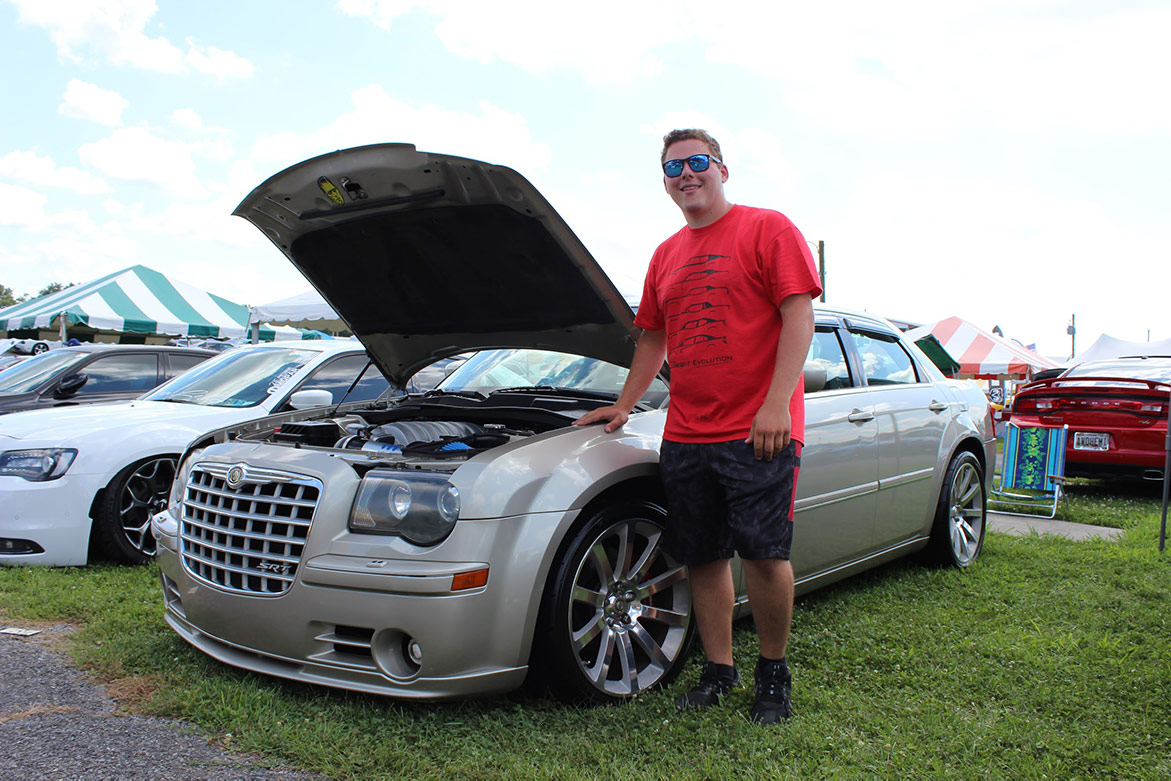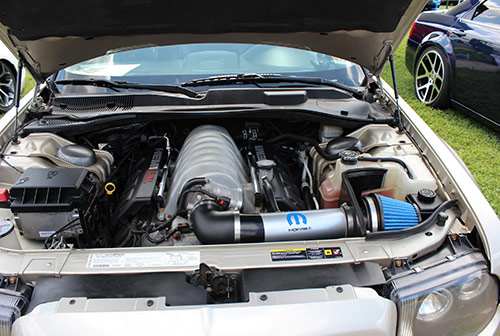 Whenever I ask an old timer how they got into the Mopar hobby, I'm usually told the tale of their first car. Often, it begins with something basic, a 6-cylinder A-body or a baseline B-body that their folks passed down to them second-hand. Of course, they begin hot rodding the car right away, swapping in a powerful V8 and modifying it to make it their own, the horsepower-crazed Mopar-obsessed addiction usually spirals out of control from there. Well, with his hand-me-down Chrysler 300, Michael Tufano is a 21st century parallel to that classic old-school hotrodder. Michael may have been stuck with a 3.5-liter 6-cylinder car, but with a desire to go fast and the aptitude to make it happen, he completed a 6.1 SRT® HEMI® engine swap on his own with just the help of his father and the tools and equipment he had at home. No performance shop, no hired-out work; instead, long nights were spent lying on the hard garage floor mocking up motor mounts and sifting through miles of wiring. Having the skill, drive and follow-through to complete this kind of project without the help of a professional mechanic is what sets 20-year-old Michael far apart from his peers. Exemplifying that type of proficiency, it should come as no surprise that Michael is studying to become a mechanical engineer and dreams to someday work for FCA, where he can devote his growing knowledge and passion to the brand he loves. I wish Michael the best with his projects and who knows, maybe someday I'll run into him somewhere in the halls of Chrysler's HQ.
Alan Pedersen's 1966 Coronet R/T Survivor HEMI Engine Car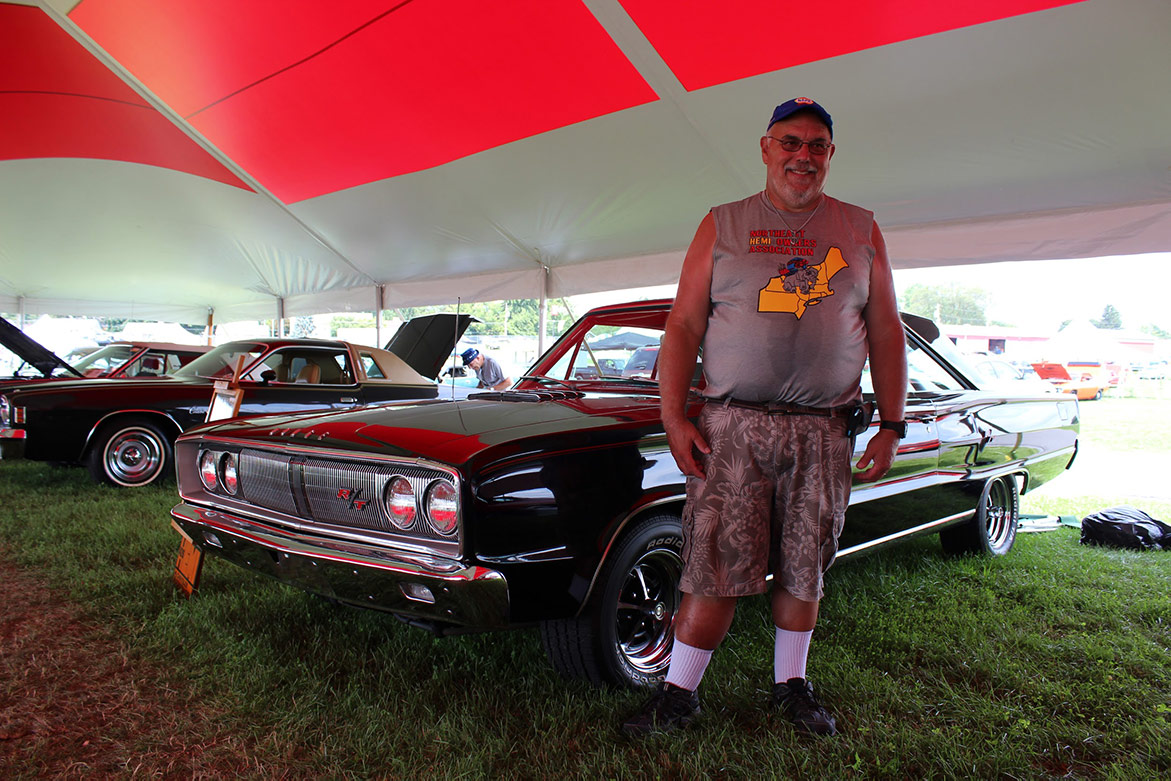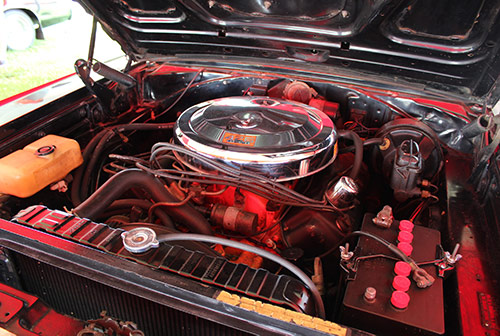 Okay, so I preach a general philosophy of build it yourself, drive it yourself and enjoy your car as often as possible, but as I've said before, there are exceptions to this code, and Alan Pedersen's 1966 R/T Coronet HEMI engine-powered car is the perfect example. With 30k original miles, nearly every single numbers-matching part, and the seal of approval from Galen Govier himself, this car deserves continued preservation. Alan's collection of old Mopar vehicles gained this gem after his good friend Nick (the car's second owner) sadly passed away and Alan took over as its new caretaker. Alan has worked tirelessly to maintain as much of the car's original authenticity as possible, even down to the pencil marks on the trunk (yes, those are the original markings from the factory).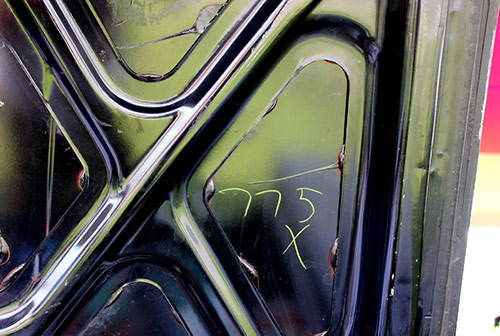 Now, just because the Coronet is well cared for doesn't mean Alan can't have a little fun with it. He takes it to local cruises and is still sure to drive it his fair share. Nevertheless, the dedication that goes into maintaining this original survivor allows generation after generation to see exactly what this car was like in 1966, straight from the showroom floor. Thank you, Alan, for sharing this beautiful Elephant-equipped B-body with the thousands of Mopar fans at Carlisle. Hope to see it again next year.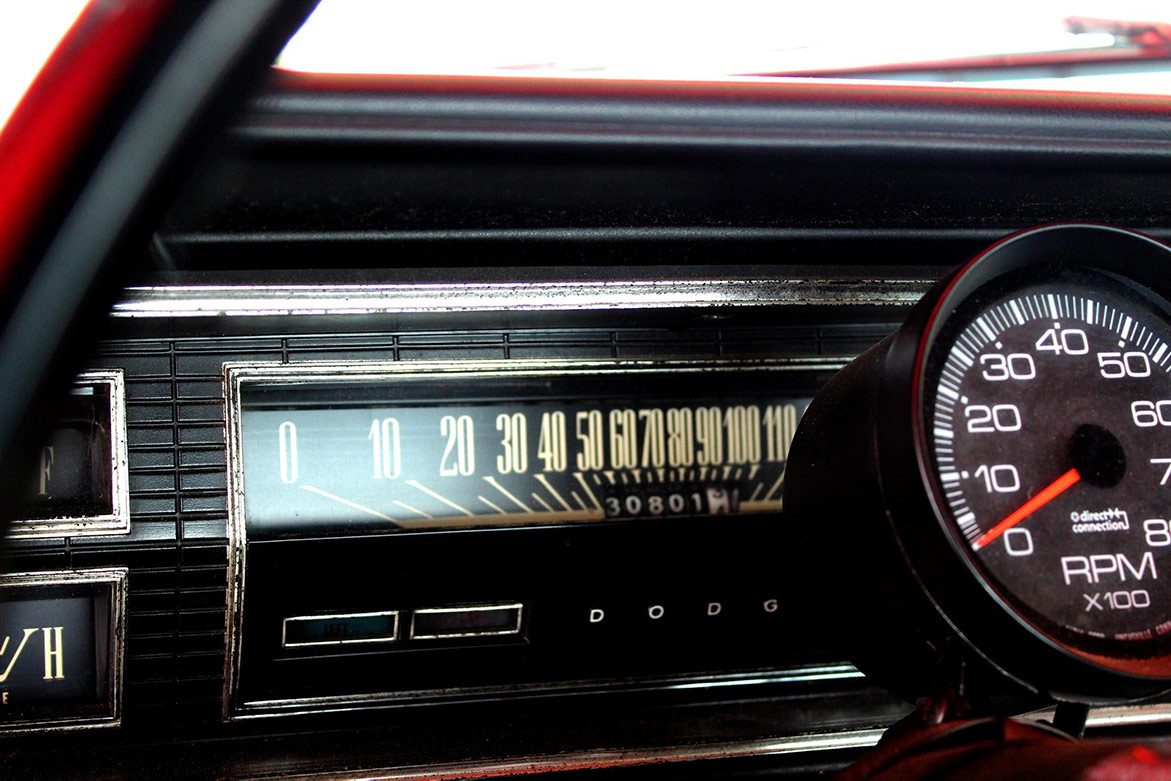 Comments
Comments