Hot Rod Power Tour: Final Destination
4 years ago Events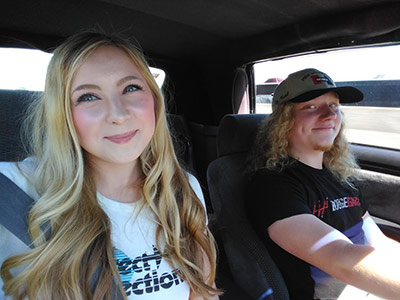 Seven cities, seven days and nearly 7,000 hot rods! On its 25th anniversary, the Hot Rod Power Tour hosted its annual convoy of motley muscle cars that hop across the country hitting up raceways and car events along the way. This year, Power Tour ventured all the way from Concord, North Carolina, to Norwalk, Ohio, covering six separate state lines. Now, rolling across 1,000 miles in just a week is no easy feat, especially for 50-plus-year-old carbureted muscle cars. Sadly, I knew right away that none of my cars would be up for the entire "long haul". Despite a lack of reliable wheels, I noticed the tour's very last stop was only a few hours from home. After six straight days of all my friends telling me about what a blast they were having on the Hot Rod Power Tour, I knew I couldn't entirely miss out on all the action. Friday morning, I hit the road for the final day of Power Tour, just to see what all the fuss was about.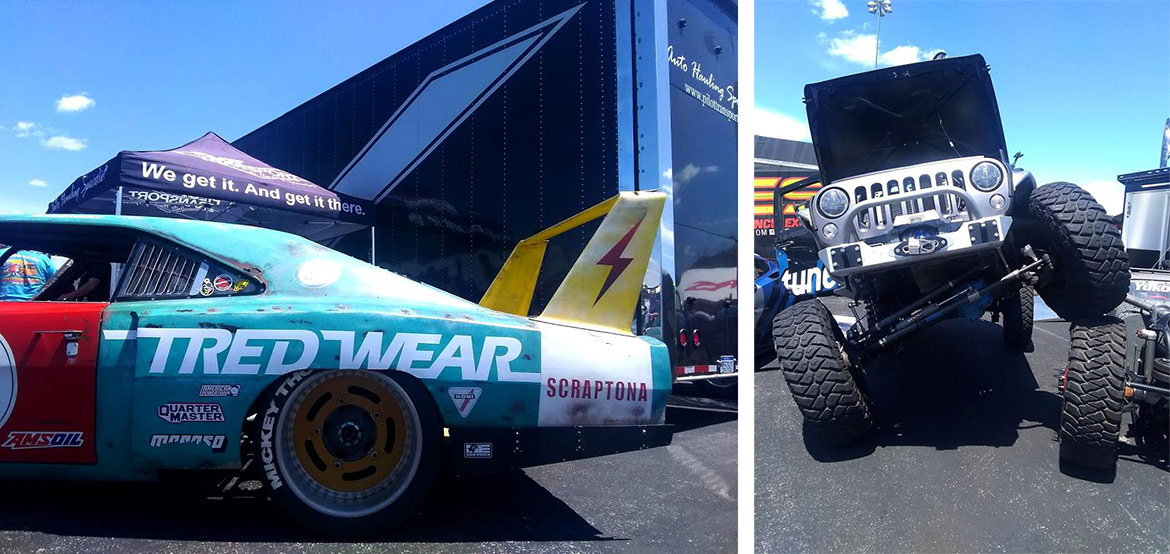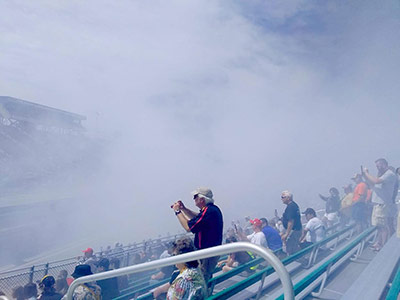 Summit Motorsports Raceway of Norwalk, Ohio, the final destination of the Hot Rod Power Tour, is probably the classiest drag strip you'll ever visit. Unlike the country bumpkin tracks I typically frequent, Summit provides an environment that is clean, wholesome and as hospitable as it gets. The bleachers are stable, the amenities are clean, the track prep second to none, and you can get an entire pound of ice cream for just one dollar! I've attended many events at this venue before, like Monster Mopar® Weekend and Nights of Fire, but never have I seen the fields as full and stands as packed as they were at Hot Rod's final day of Power Tour! Custom cars of all kinds flooded the show area, a plethora of vendors set up around the stage, popular TV personalities like the Roadkill guys signed autographs, and long haulers from across the country slaved over their worn-out hot rods to prepare for a long drive home. It was a good day packed with good times, from top-notch drag racing to a wicked burnout contest!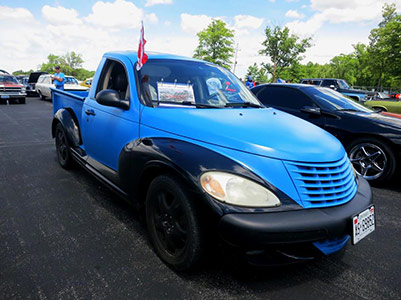 With so many activities planned and thousands in attendance, it was obvious Power Tour is a huge production with many hard workers behind the scenes. While the extra effort that goes into Power Tour makes this good idea great, the cars themselves are always the main attraction. The broad variety of vehicles attending Power Tour had to be the coolest part: a plethora of pony cars, modern muscle, hot rods, rat rods and concourse-quality restorations sprawled across Summit's Raceway. Some of the cars were so unique, I will always remember them; others I'm still trying to forget. Check out some of the coolest cars at the Hot Rod Power Tour's last stop, and don't worry, I already took the liberty of sorting out all the Fords and Chevys.

Comments
Comments
Previous