Let Freedom Ring
4 years ago Events
Sunday was spent mostly outside of Manhattan. We got out of the city early to check out the Oak Beach Cars & Coffee, then met up with Pete on Long Island to experience his beautiful restomod Dodge Challenger. Later in the day, Darla and I hit up Queens to visit John and his driveway-built Coronet R/T. Stories on both of those muscle cars are coming soon!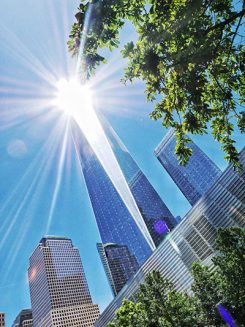 Originally, we were supposed to head home on Monday (Memorial Day), but the thought of sitting in holiday traffic with the road construction we saw on our way in from Detroit wasn't appealing. The Stars and Stripes Charger would have been up for it, but we were not. And I really wanted Darla to see the 9/11 Museum, and I still needed to see Lady Liberty up close!
We decided to stretch our legs and leave the hotel on foot that morning. The sky was brilliant blue and the sun was glimmering off of the buildings, drawing everyone in NYC outside to play. Walking along the Hudson River, we wandered into Rockefeller Park and basked in the vibe of the day – families picnicking, friends playing games, people walking their dogs and birds cooling off in the lily pool.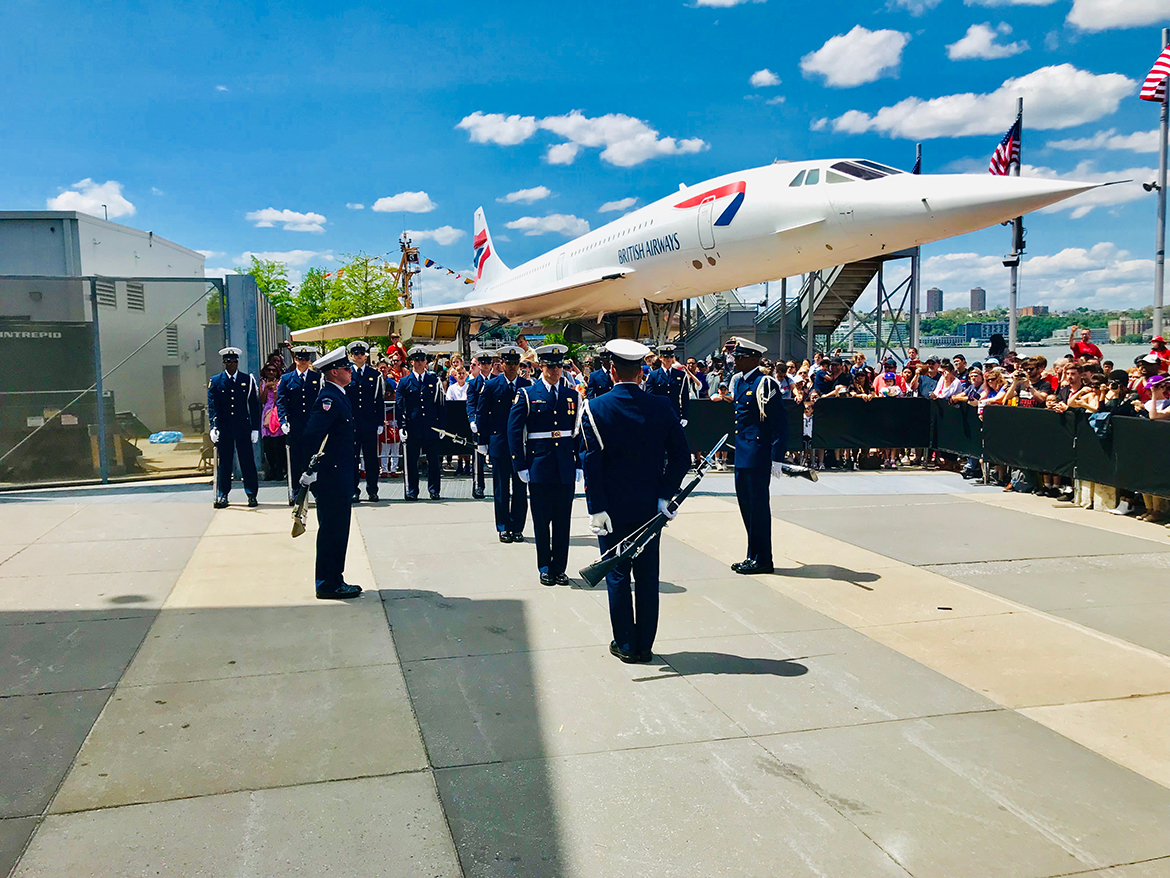 From there, we grabbed an Uber and made our way back toward the Intrepid at Pier 86. We saw the Coast Guard Silent Drill Team perform with poise and perfection and also caught an action-packed demo of a helicopter/boat water rescue by the CG.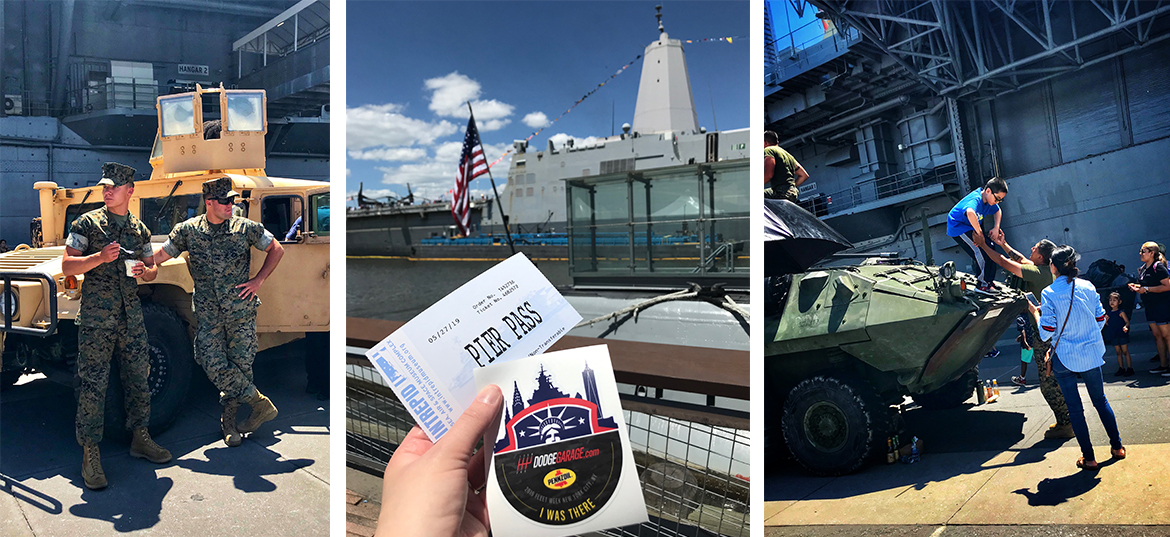 By now, the Memorial Day crowds were pouring onto the pier, so we headed back toward the 9/11 Memorial and Museum.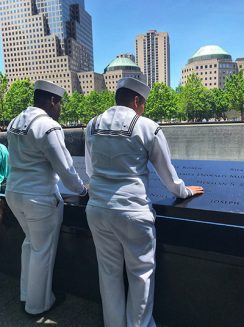 The inverse waterfalls in the footprint previously held by the Twin Towers are powerful, somber and beautiful. As chaotic as the city is, once you walk up to the edge of the pool, viewing the names of the lost, you don't hear any noise outside of rushing water. Darla noted "how touching it was to see many of the U.S. soldiers in town for Fleet Week paying their respects at the memorial. In some ways, it feels like we all lost a little of ourselves on 9/11 and yet became 'us' – the U.S. again – united in our collective sorrow and truly caring about our fellow citizens and protecting our freedoms."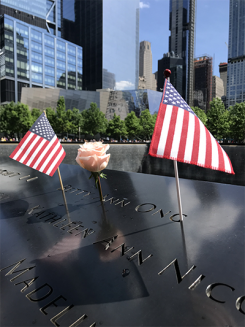 I'd been there before; actually, that was when I was in town for the Dodge Challenger SRT® Demon unveil in 2017. While Darla had visited the memorial back in the late fall, she had not yet visited the museum. It's a place you can only describe to a point. It's solemn, important, heavy, incredible and galvanizing.
The scale, both literally and spiritually, is grand beyond words. All I can say is that you should make a point to visit it and experience its gravity for yourself.

From there, we needed a pick-me-up. So for the third time on the trip, I had the best pizza ever. There's a market in a mall near the Freedom Tower called Eataly, it had all kinds of Italian meats and cheeses and drinks and pastries and gelato and coffee and candy! There was also a restaurant with a menu that made things more simple. The d.o.c. pizza I ordered had a thick, crunchy, almost biscuit-like crust and paired with some fresh buffalo mozzarella and San Marzano tomatoes, it was perfection.
Tuesday became our new day to exit stage left, but I still needed to see the Statue of Liberty, so we didn't head out for Michigan quite yet. Plus, we figured maybe we could grab some cool shots of the Stars and Stripes Scat Pack in Liberty Park.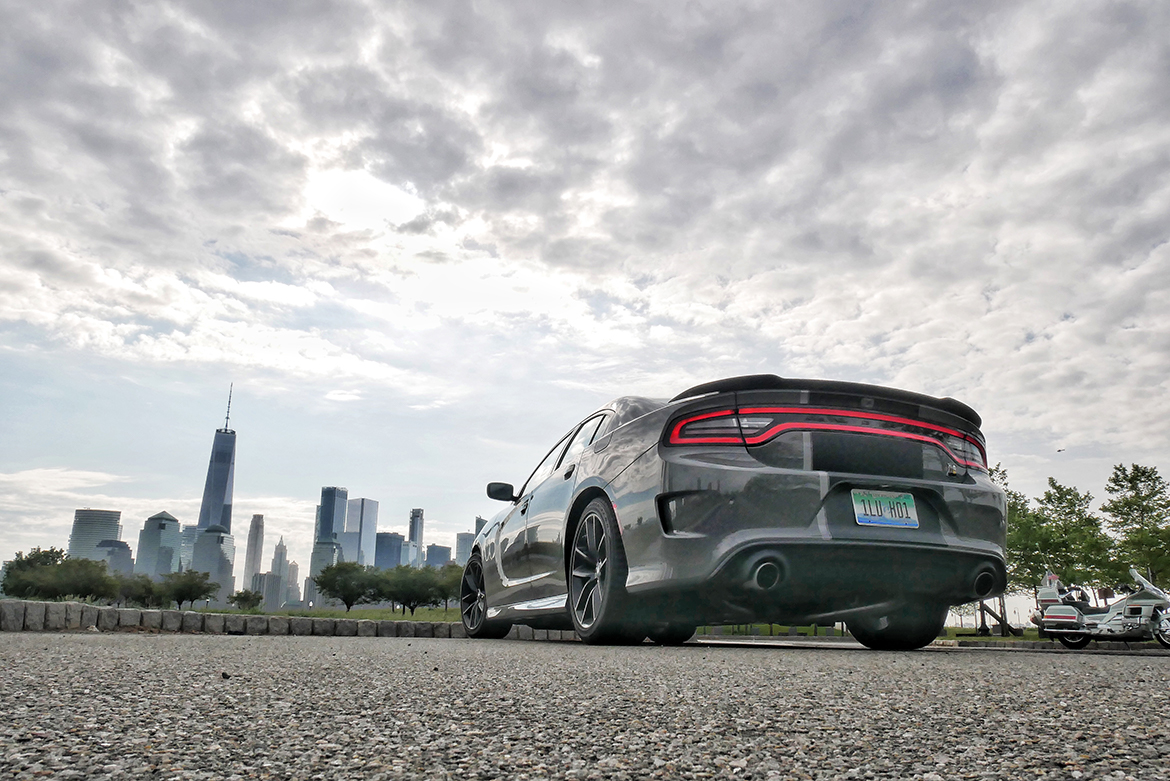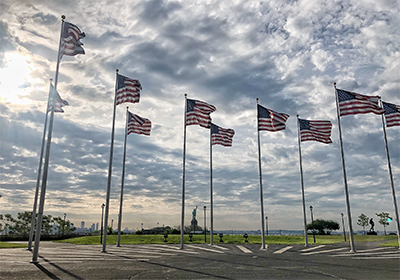 Darla tried to talk the park employees into letting us pull the Charger through a restricted area for shots with the statue behind it, to no avail. They did, however, suggest a spot in another part of the park where cool pics might be taken, and they were correct! In that same spot was the ferry to Liberty Island, which made a boat ride to see the statue an easy decision.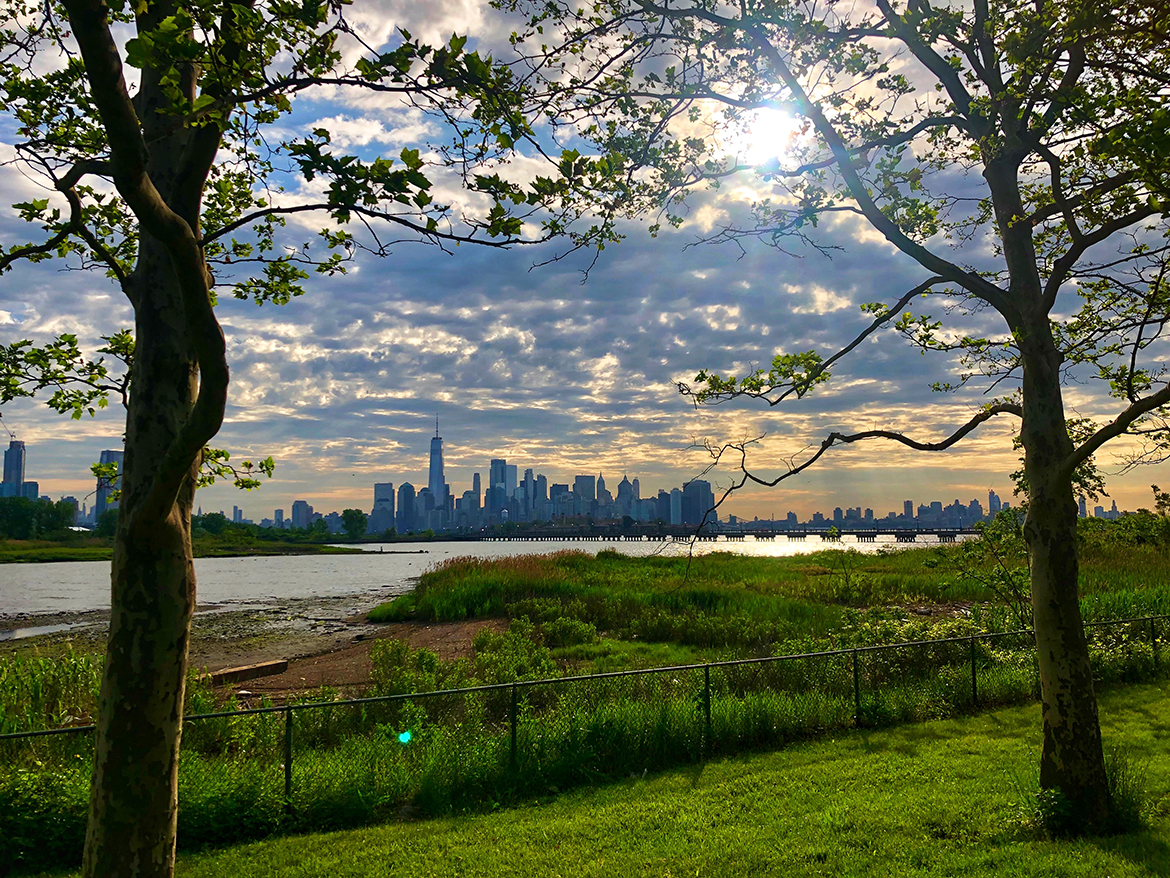 It was cool, wet and windy, but the views of both the city and the statue were captivating.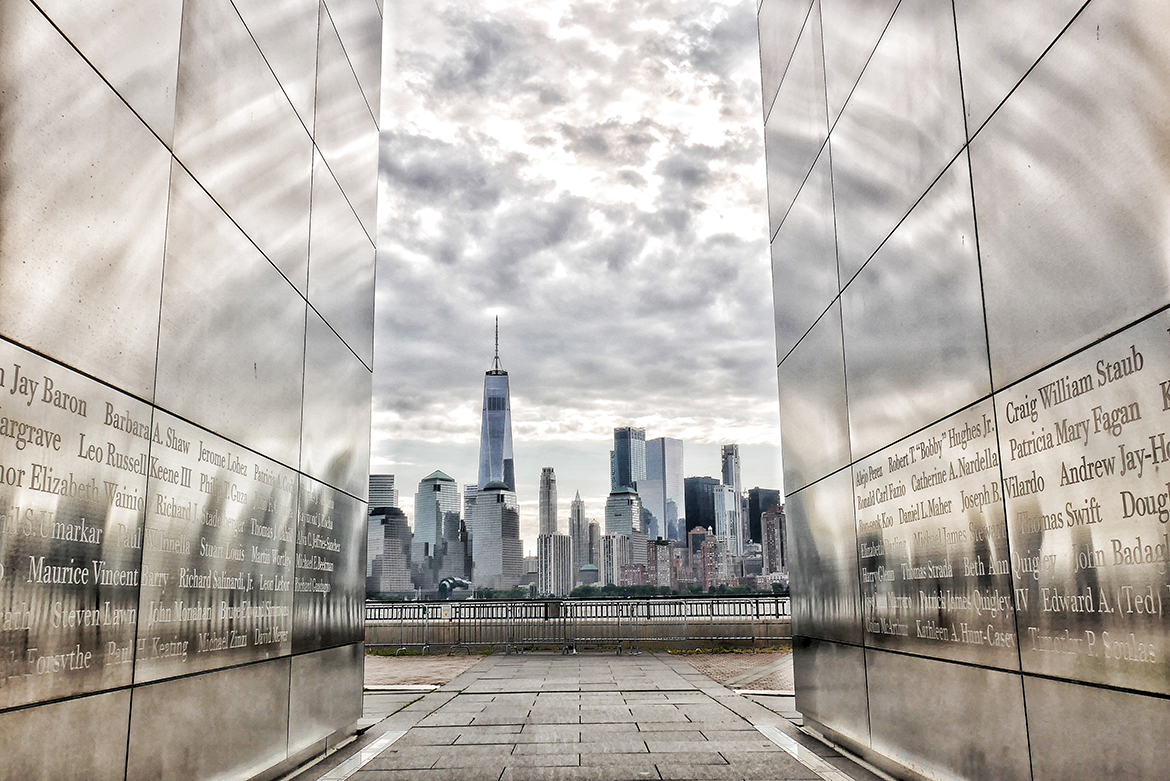 We disembarked at Liberty Island and walked the perimeter, pausing every now and then to check out another angle of the incredible statue.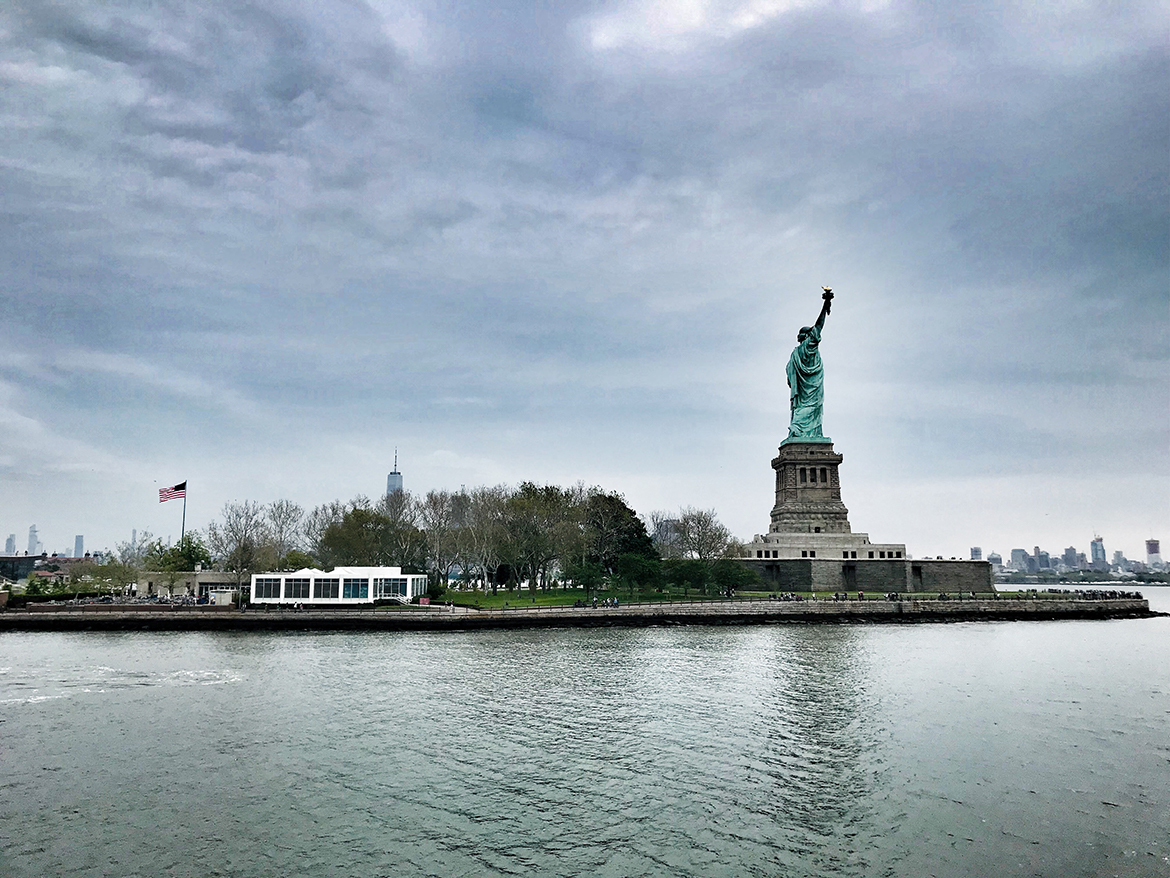 After a quick lunch, it was back to the boat, then back to Liberty Park and the Scat Pack, then to the Jersey Turnpike to start our 9-hour trip to Detroit.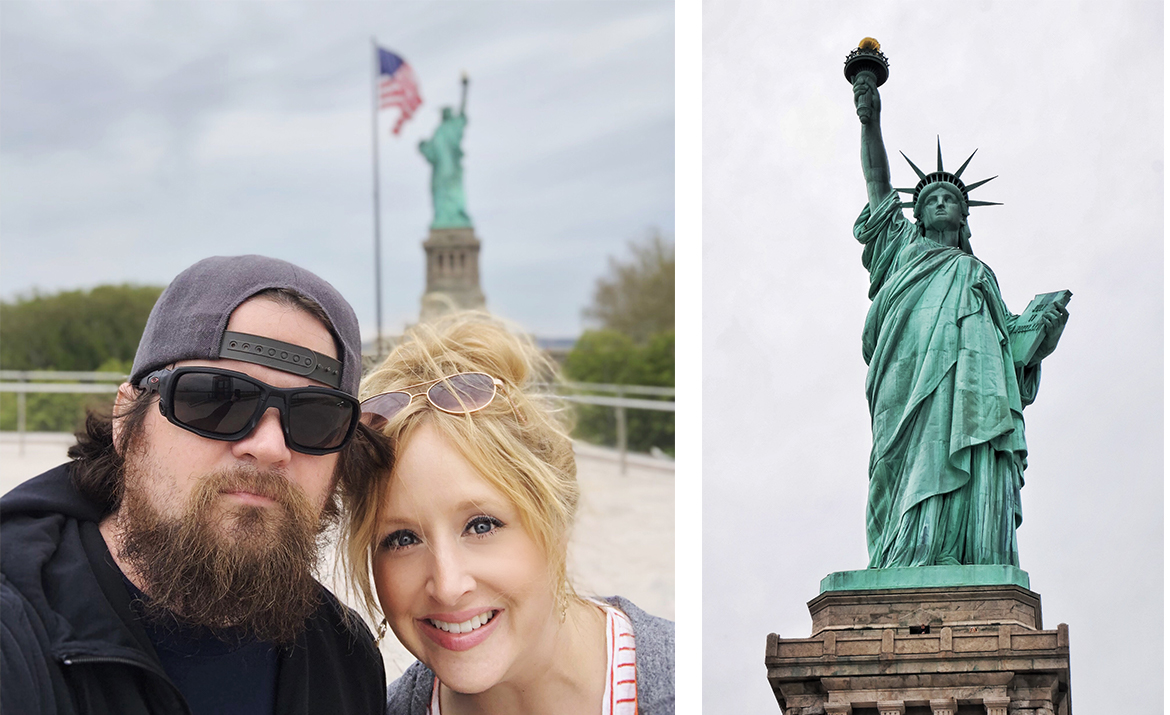 I'm so used to driving my SRT Demon that it took me a bit to remember that I could go wide open throttle with the 392 and not worry too much about putting the car sideways into the center divider! And it sounds good doing it. Honestly, I love driving through cities in Track mode; everything is a little louder and crisper and hearing the sound of the exhaust bouncing off of tall buildings is still one of my favorite things to do. The sound of Freedom. Let it ring.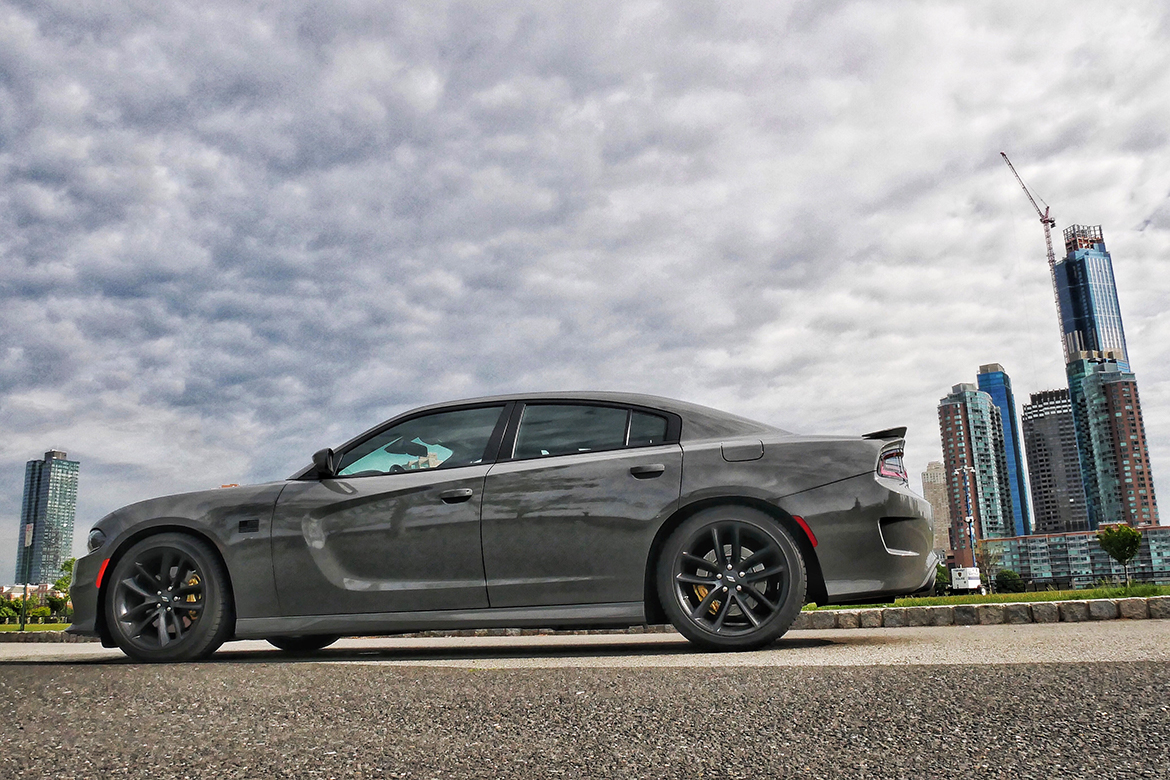 The drive through Pennsylvania is always beautiful, the Poconos Mountains make certain of that. Then you hit Ohio and realize that the trip is coming to an end. It was fun while it lasted, but the real world was calling and I had to be up at 5 a.m. for work on Wednesday! After a no-nonsense journey home, it was over around 9 p.m.
Until next time…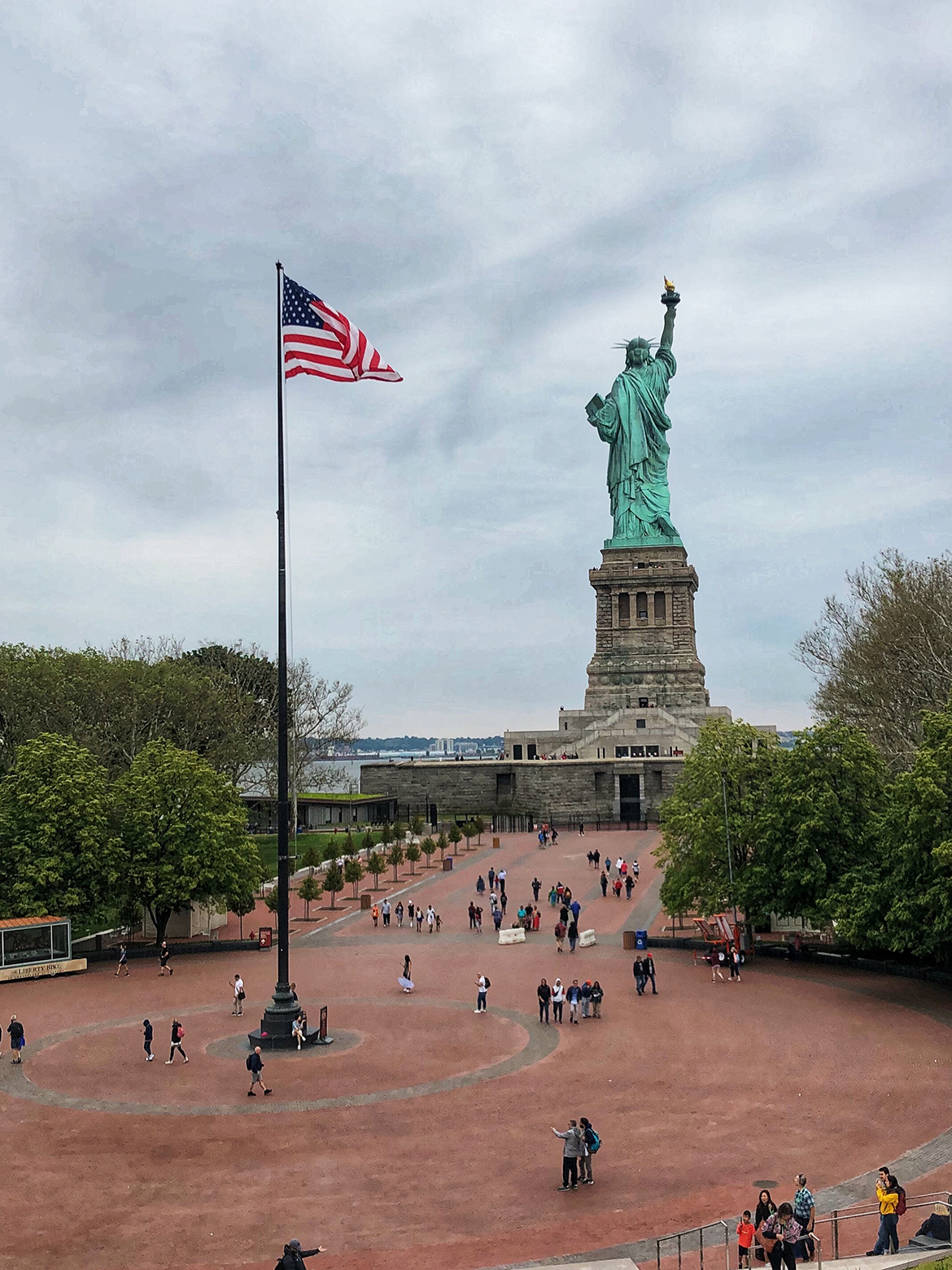 Comments
Comments