Thunder on the Mountain Returns
3 years ago Events
It's that time of year again when Top Fuel Dragsters and Dodge Charger SRT® Hellcat Funny Cars shake the mountain as they blast down the strip at the Dodge Mile-High NHRA Nationals. The roar of their engines will echo throughout hills and valleys as these machines rotate the pavement at Bandimere Speedway. This picturesque drag strip, located in Morrison, Colorado, kicks off the NHRA Western Swing, but it's also one of the longest running motorsports sponsorships. Dodge and Mopar have proudly backed this awesome event for over 30 years and the fans always get their fill of burning rubber and nitro when they walk through the gates at Bandimere Speedway.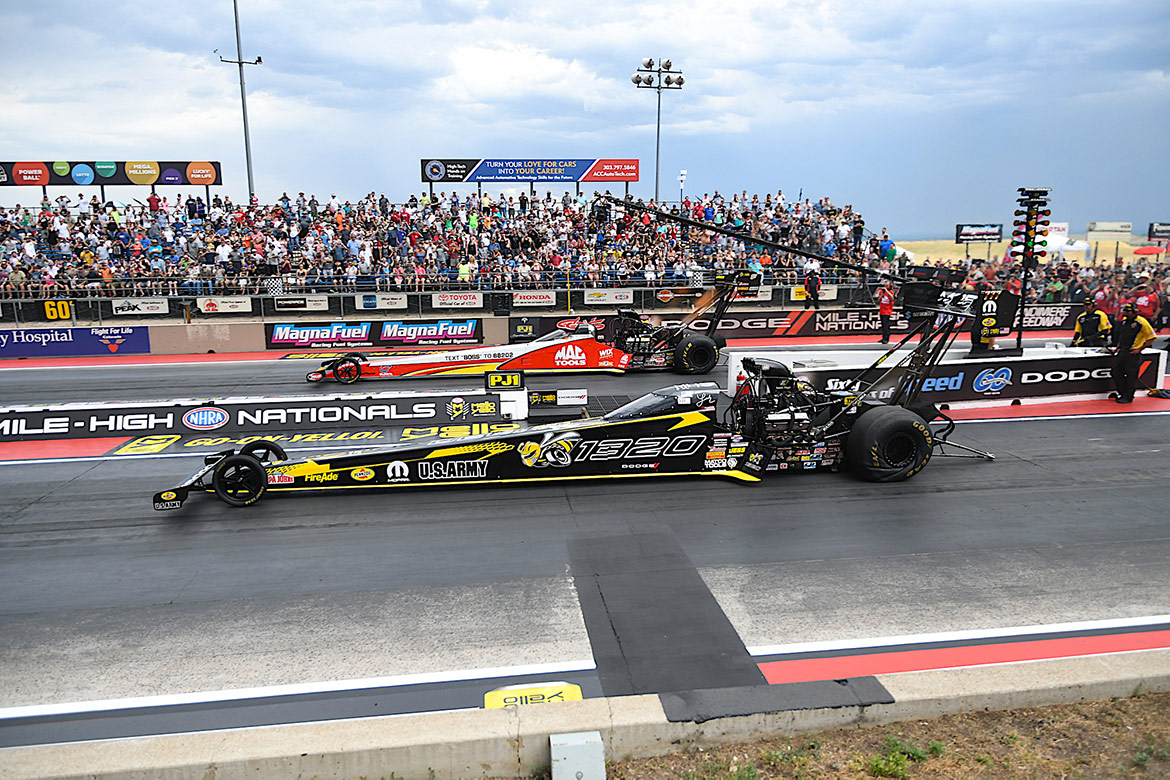 Leah Pritchett is looking to get her second consecutive Dodge Mile-High Nats win in her "Angry Bee" dragster. Last year was her first win on the mountain, and this year, there seems to be a good vibe for her and the team heading into this event. It's no secret the 2019 racing season has been a struggle. Even with numerous Top Fuel wins and the 2018 NHRA Factory Stock Showdown World Championship title on her impressive racing resume, it's still a slug fest. As Pritchett knows all too well, when you roll into the staging lanes, watch the lights on the Christmas Tree come down and then hit the gas, only one person advances while the other is packing up and heading home.
"The energy at Denver is off the charts. The incredible experience Dodge and Mopar® provide for the fans the entire week is unparalleled and undoubtedly contributes to the upbeat atmosphere. But, the fuel comes from the fans; they are the ones bringing the energy that will ultimately give our team that extra something special," said Pritchett.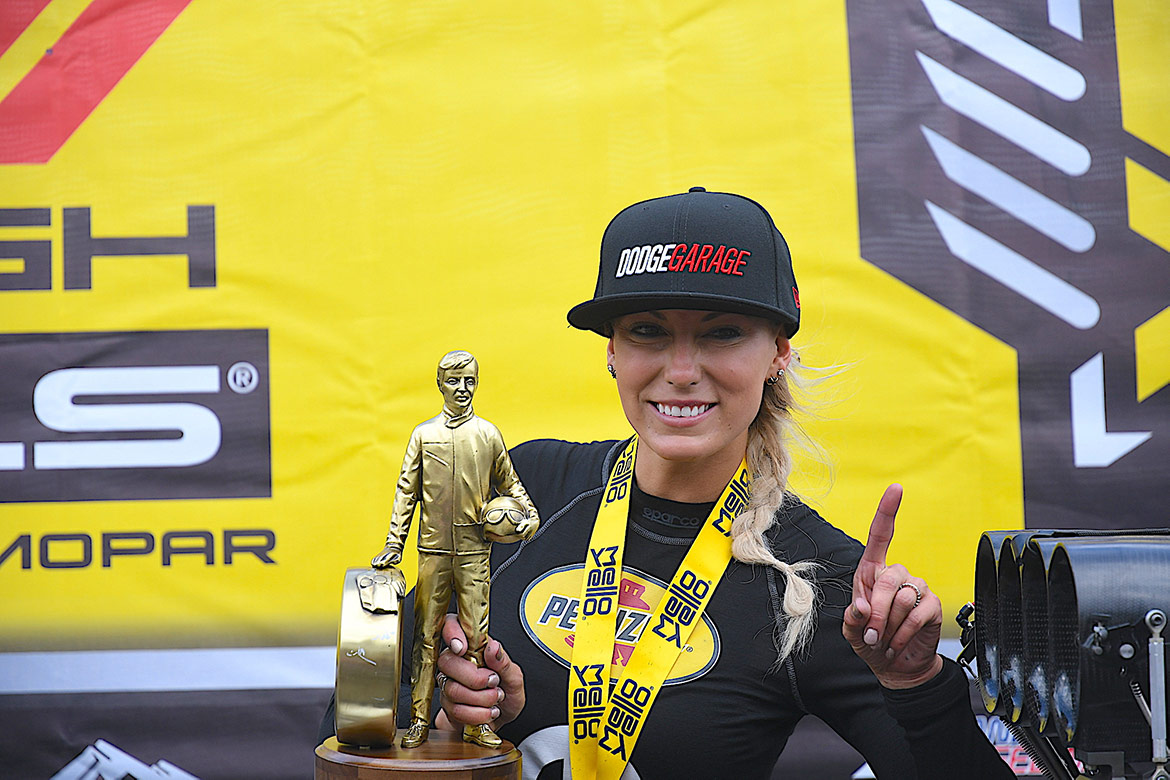 "I don't think there is another human that can parallel how I feel about getting back in the car at Denver right now, or getting the team back on the track. I'm beyond motivated. It doesn't take missing a race, or Denver being the mother flagship event to get my motor running, but it most definitely has kicked it into overdrive. It will have been 25 days since being behind the wheel of a nitro car, or since my team has been in race pace, but I can promise, everyone is as prepared as ever to defend what I consider a U.S. Nationals-caliber event," commented Pritchett.
In his Funny Car, Matt Hagan will be coming into the Dodge Mile-High Nats fresh off a win in Epping, New Hampshire. He grabbed his 31st career Funny Car victory at the NHRA New England Nationals in his Mopar Express Lane Dodge Charger SRT Hellcat. This was also Hagan's third Funny Car win at the historic New England Dragway. Now his focus, along with crew chief Dickie Venables, is to win up on the mountain, a feat Hagan hasn't achieved yet in his racing career.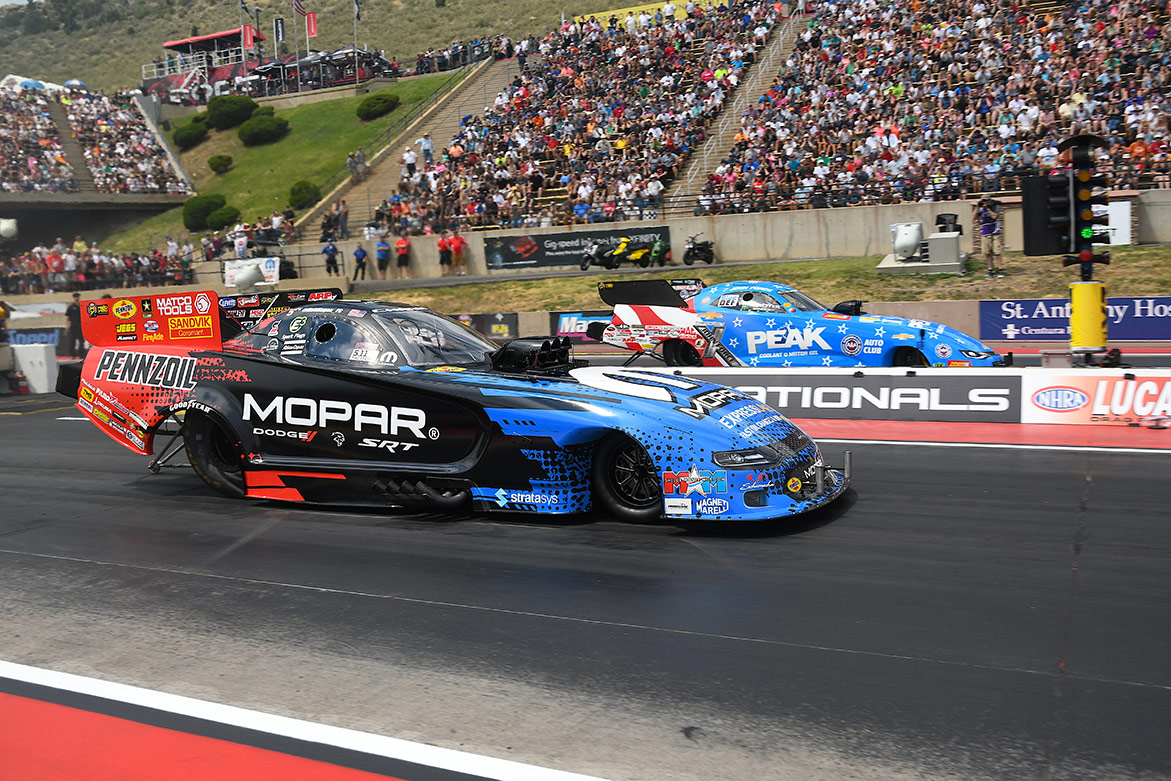 "Last year, I had the honor of debuting the Mopar Dodge Charger SRT Hellcat Funny Car body at Denver, and it's cool to be able to follow that up this year by revealing another new look at the NHRA press conference on Thursday. I've raced in a Dodge Funny Car for my entire 10-year-plus career. It's great having a sponsor like Dodge//SRT, a brand that is really committed to using NHRA to outreach to the performance enthusiasts who fuel our sport," remarked Hagan.
Hagan's Charger will also have a new look when it rolls out of the trailer at Bandimere Speedway, but we don't want to spill the beans just yet! Also, both DSR drivers will be speaking with the next generation of young student technicians in the Mopar Career Automotive Program (Mopar CAP) during the Dodge Mile-High NHRA Nationals. It's all part of the "Assemble Your Future" initiative that will bring more talent and skills into the ever-changing automotive industry.
We can't forget the Dodge/Mopar Sportsman racers that will be competing. These grassroots weekend warriors and their families are hardworking and just as determined as the pros to make it to the winner's circle. They'll all be making tuning adjustments in order to race successfully in the thin air on the mountain.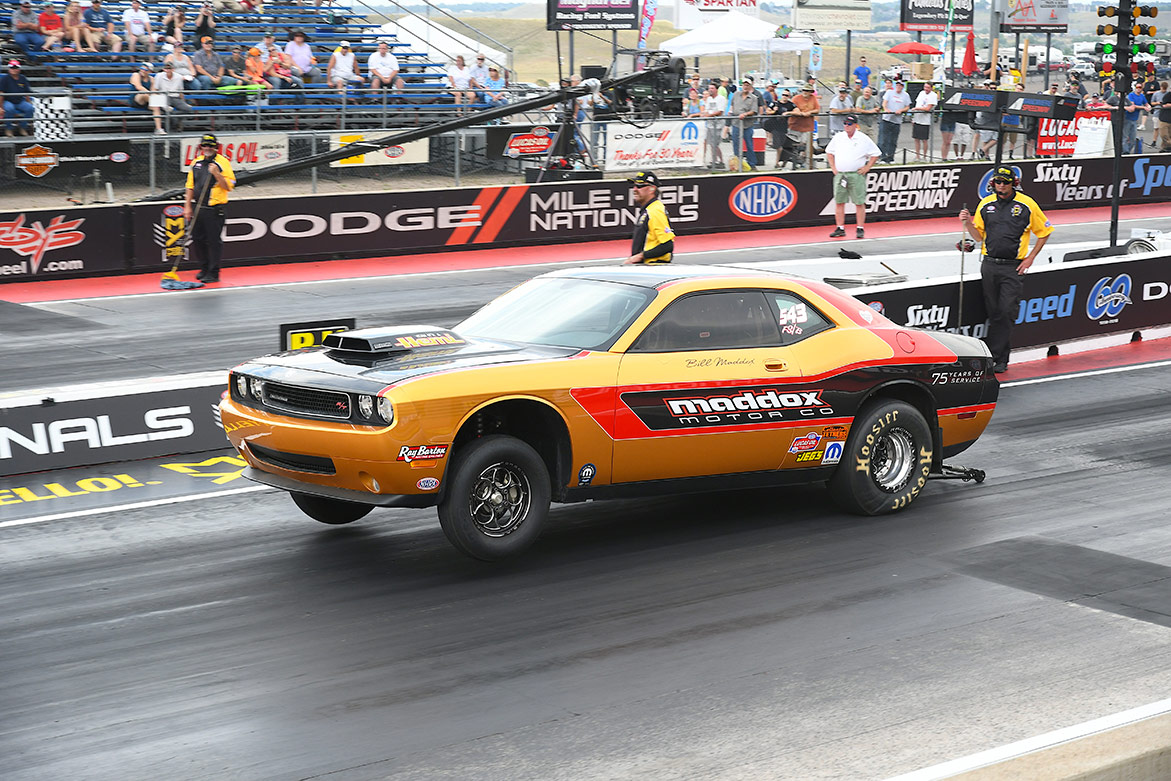 If you're just hanging out at the homestead this weekend, stay tuned to DodgeGarage.com as we will be sending you real-time updates and photo galleries of all the festivities all weekend long.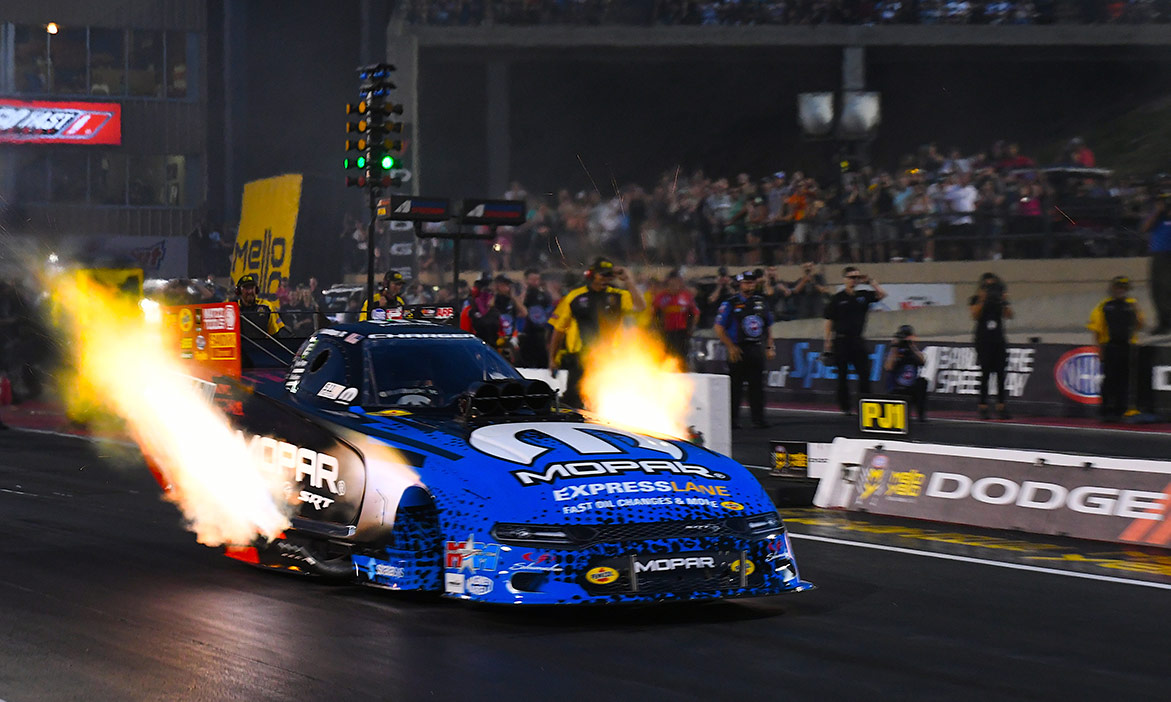 Comments
Comments