Dominating Dodge Muscle ready to invade the NMCA All-American Nationals
4 years ago Events
The summer is winding down but the dragstrip action is still going wide open as the NMCA All-American Nationals will invade Summit Motorsports Park in Norwalk, Ohio, this weekend (August 23-25). There'll be Dodge Challenger SRT® Demons, SRT Hellcat Redeyes, SRT Hellcats, Scat Packs and more launching off the well-manicured starting line of Summit Motorsports Park, also affectionately known as "America's Racetrack" among racers and fans alike. With a close proximity to the Motor City, along with major cities within Ohio, the NMCA All-American Nationals will draw upon all the gearheads from the area looking to take their machines down the track before Old Man Winter starts poking around.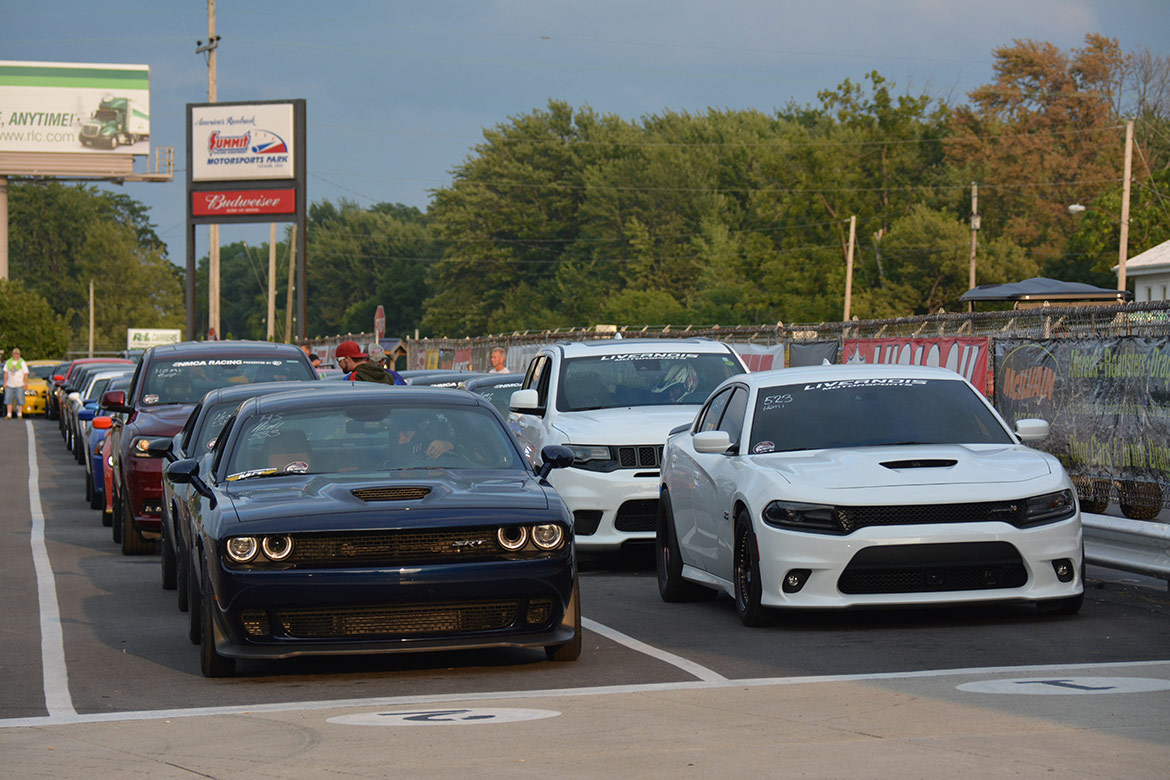 Speaking of enthusiasts, there'll be many participants in the popular Dodge//Mopar® HEMI® Shootout, which will take place on Saturday, August 24. Along with some fast street machines, these guys and gals will be hanging out together in the pits exchanging info on how to make their Challengers and Chargers hook harder and go faster. There's a great deal of camaraderie in this group that share the same high-octane passion running through their veins.
"NMCA is thrilled for this weekend's Dodge//Mopar HEMI Shootout," said Steve Wolcott, President and CEO, NMCA. "With over 75 pre-registered late-model HEMI [engine-powered] Challengers, Chargers and even some [SRT] Hellcat-powered Jeep® Trackhawks, this is looking to become one of our biggest and fastest events of the season. Summit Motorsports Park will be a magnet attracting some of the quickest GEN III HEMI [engine]powered machines from Detroit and the Ohio valley."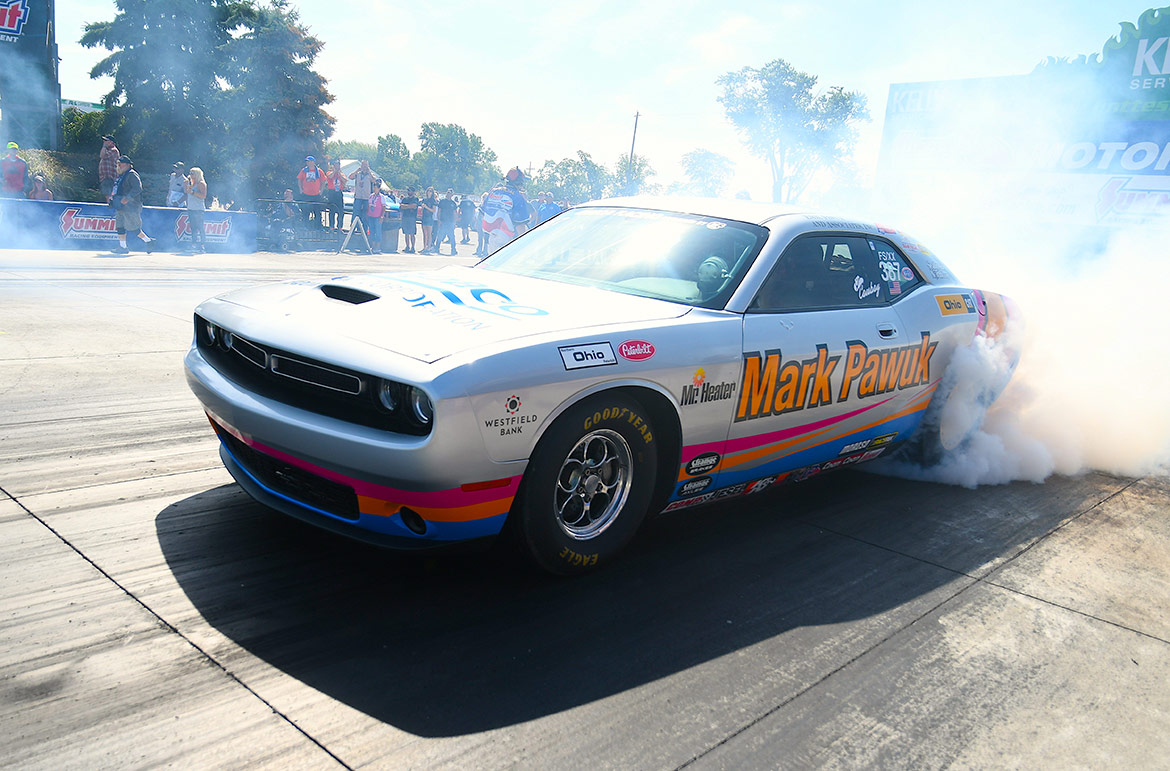 For the serious racers, the NMCA All-American Nationals will also be running the "factory hot rods" in the Holley EFI Factory Super Cars class. Here, our Mopar Dodge Challenger Drag Paks will duke it out with the Cobra Jet Mustangs and COPO Camaros. With the recent rule changes regarding a smaller diameter pulley for the 354-cubic-inch supercharged HEMI engine, our teams will be using this weekend at the NMCA All-American Nationals to test the new combination. Don Schumacher Racing (DSR) Drag Pak Crew Chief Kevin Helms also has some tricks he wants to try out on the Drag Paks prior to next week's NHRA U.S. Nationals down at Indy. Last year, Mark "The Cowboy" Pawuk won the Holley EFI Factory Super Cars class in his Mopar Dodge Challenger Drag Pak at the NMCA All-American Nationals in Norwalk and is looking to repeat this weekend.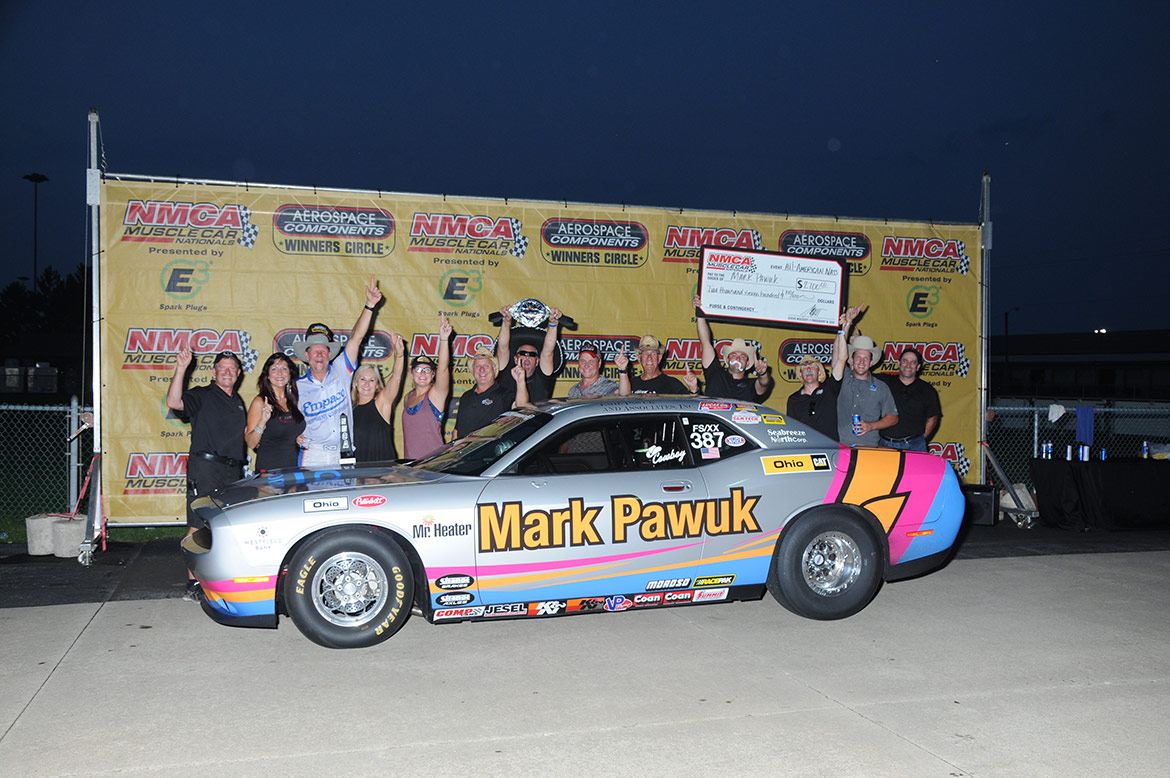 So if you're still on the fence about hopping in your Charger or Challenger and turning the tires in anger on the drag strip, just head to Summit Motorsports Park in Norwalk, Ohio, this weekend. Remember, the days of summer 2019 are numbered, so here's your opportunity to make a few passes and show your friends what you and your car are made of!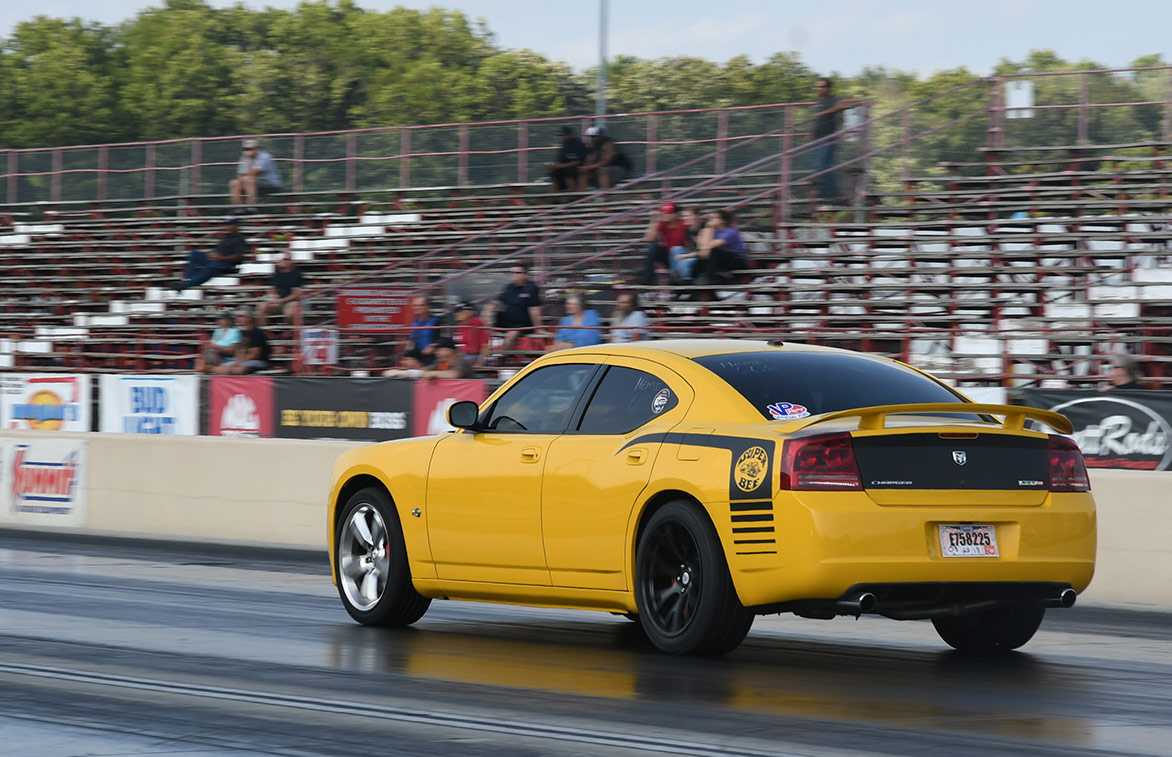 Comments
Comments
Previous