Mecum Harrisburg Recap
4 years ago Events
There's a reason Dodge has a great relationship with Mecum auctions; they bring passionate car people together at every event, and Harrisburg was no different. Our view for this auction is exceptional: The cars up for bid literally roll right past our inside display on their way to the block, giving us a front row view. As those cars made it past, we found ourselves dreaming about which ones we'd like to put in our personal garages. Here are some that made us turn our heads…
1964 Dodge 330 HEMI® Charger "The First Funny Car"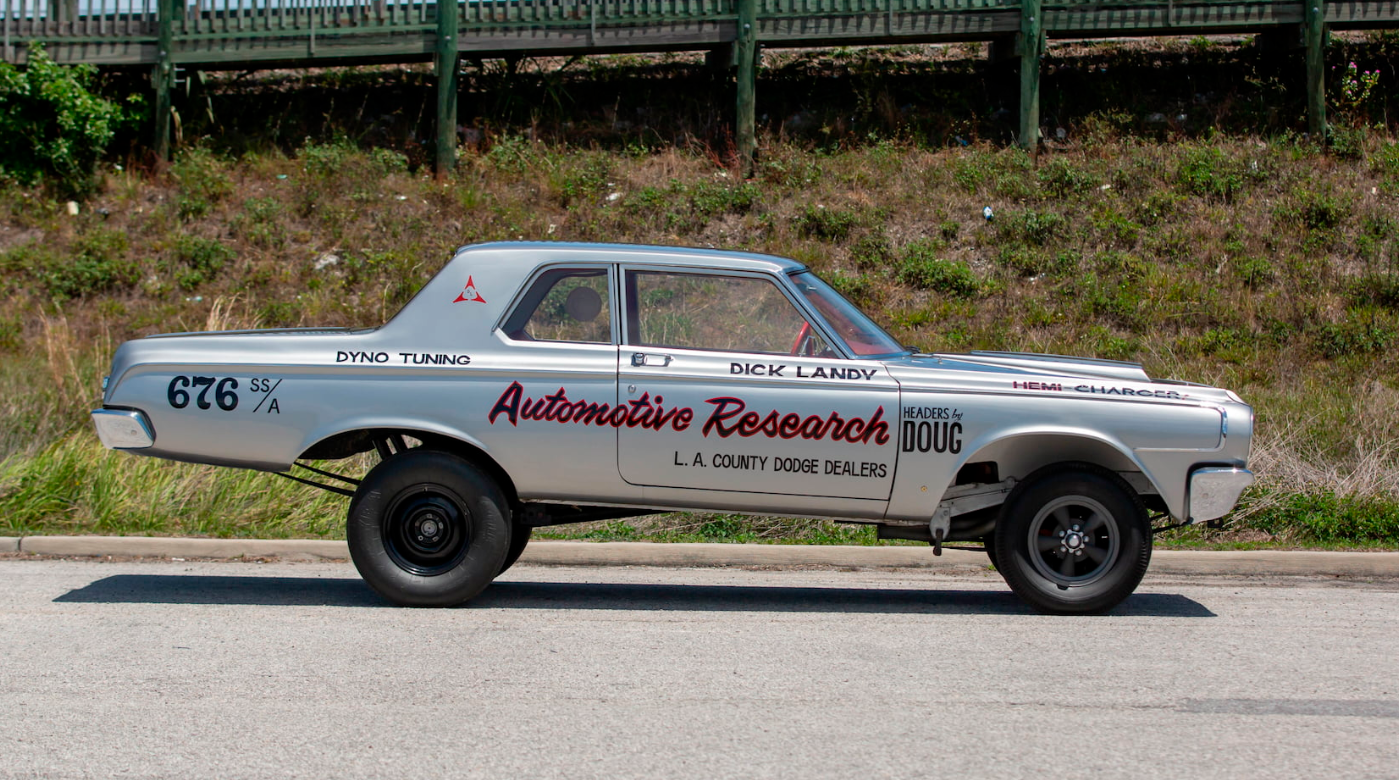 Honestly, I'm flat-out shocked by this one. In my preview story, I pointed this car out. The excitement around it was HUGE. This is a serious piece of drag racing history: Dick Landy's first altered wheelbase drag car, the machine that literally coined the term "Funny Car." Mecum's experts valued it as between $500,000 and $600,000 dollars and no one seemed to think that was an outrageous number. But when it rolled across the block at No Reserve, the car made it to $220,000…and that was where it sold.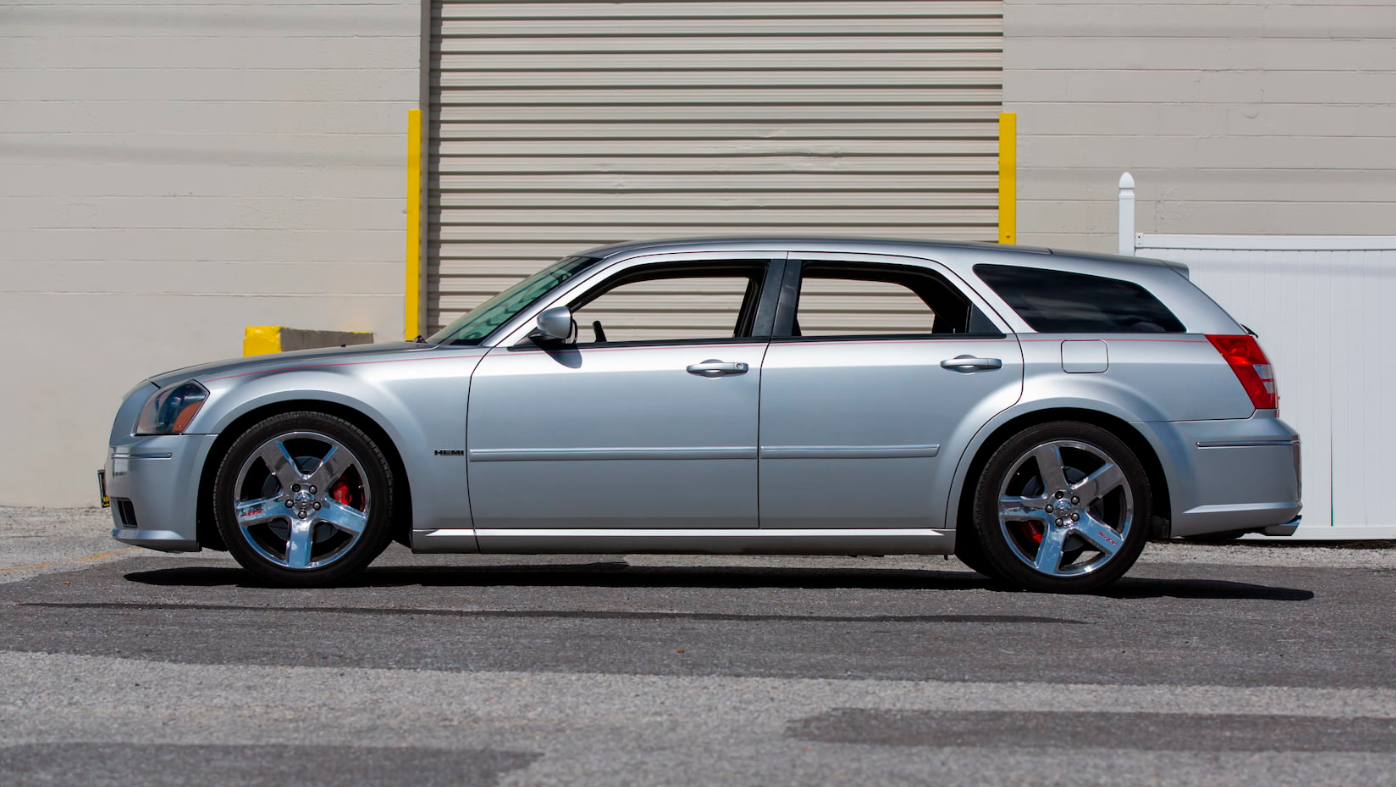 Back in the day of the SRT® Track Experience, the Magnum SRT was one of our favorite weapons – with its great balance and big HEMI® engine power, we could throw it around a road course in ways that shocked most people. Add in the fact that it's a station wagon and folks spent a lot of time picking their jaws up off the ground at the car's capabilities. This particular one only has 67,000 miles on it and sold for an easy $22,000, proving you don't have to break the bank to get a modern-day hot rod.
1970 Plymouth Superbird, Richard Petty NASCAR Racecar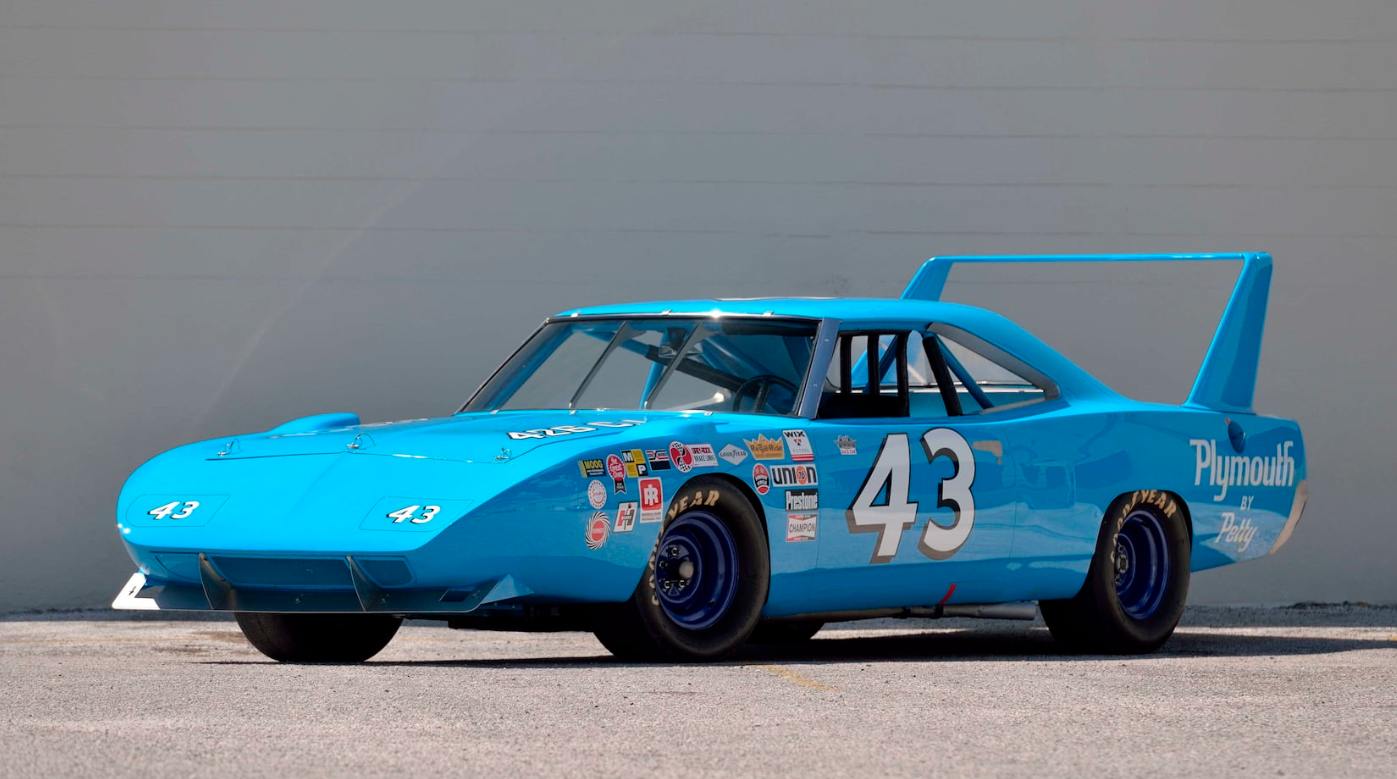 This is one of those lots that has you wondering what the reserve must have been…because it appeared to be on course to be the biggest seller of the auction. The room was electric when this stunning, race-winning monster crossed the block. NASCAR legend Richard Petty himself was on hand over the weekend, adding to the excitement. Bids went up fast, crossing the $1,000,000 mark, then the $2,000,000 point…$3,000,000 and counting…on up to $3,500,000…but that wasn't enough to sell this iconic Mopar® vehicle. The Bid Goes On and if you'd like to own it, reach out to the Mecum folks to make it yours!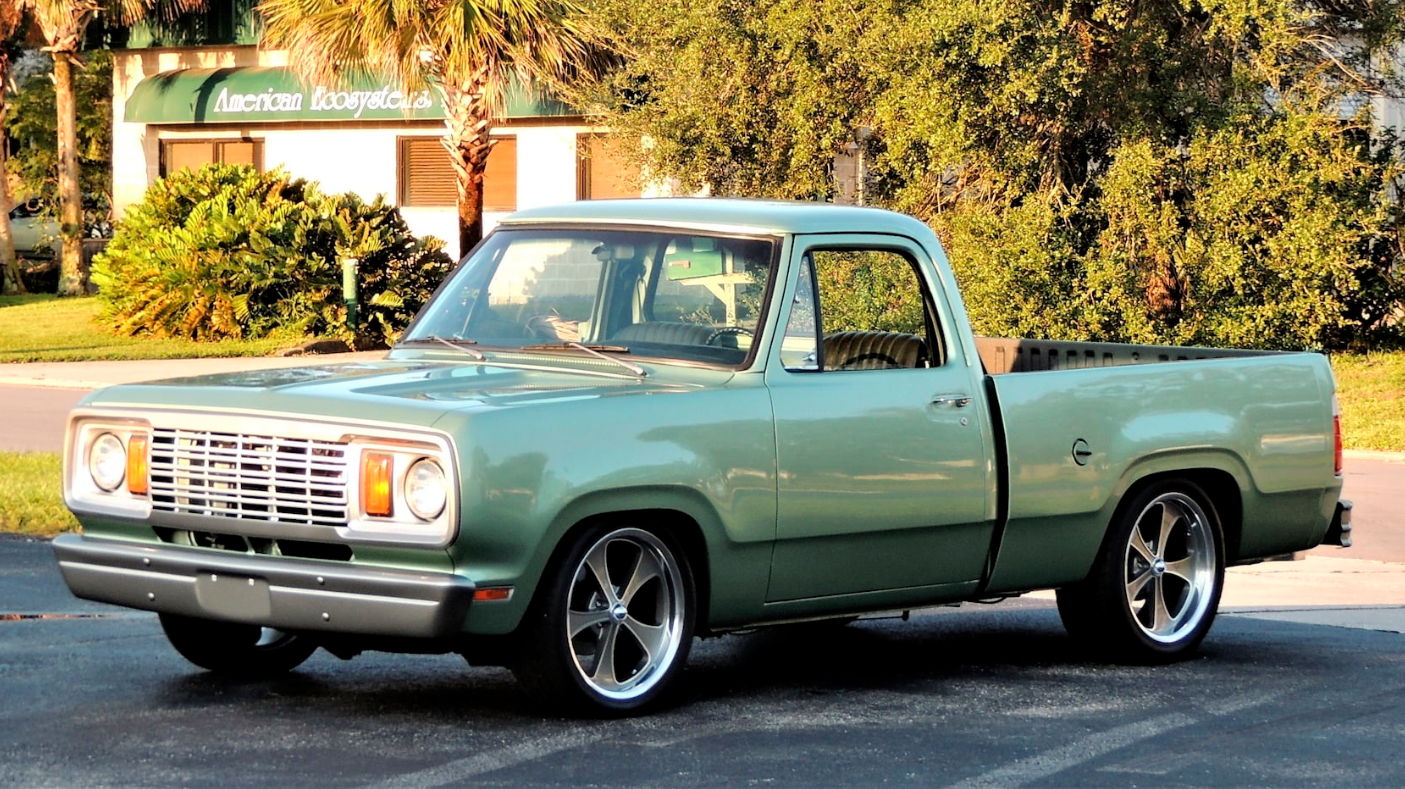 Here we go again… This is the fourth time in the past year that this truck has come through an auction. It has sold twice; the other two times, it's not found a buyer. It really is a sharp machine and would be a fantastic weekend cruiser. Honestly, I'd drive this! In a past auction, it was listed as a $40,000 restoration, but this time, it reached a high bid of $17,500 and did not sell.
The Dodge Thrill Ride show was on hand as well, giving thousands of folks like you the chance to experience the power and excitement of modern Mopar power as we smoke tires and hang the tails out. Make sure you follow #DodgeThrillRides on your favorite social channel.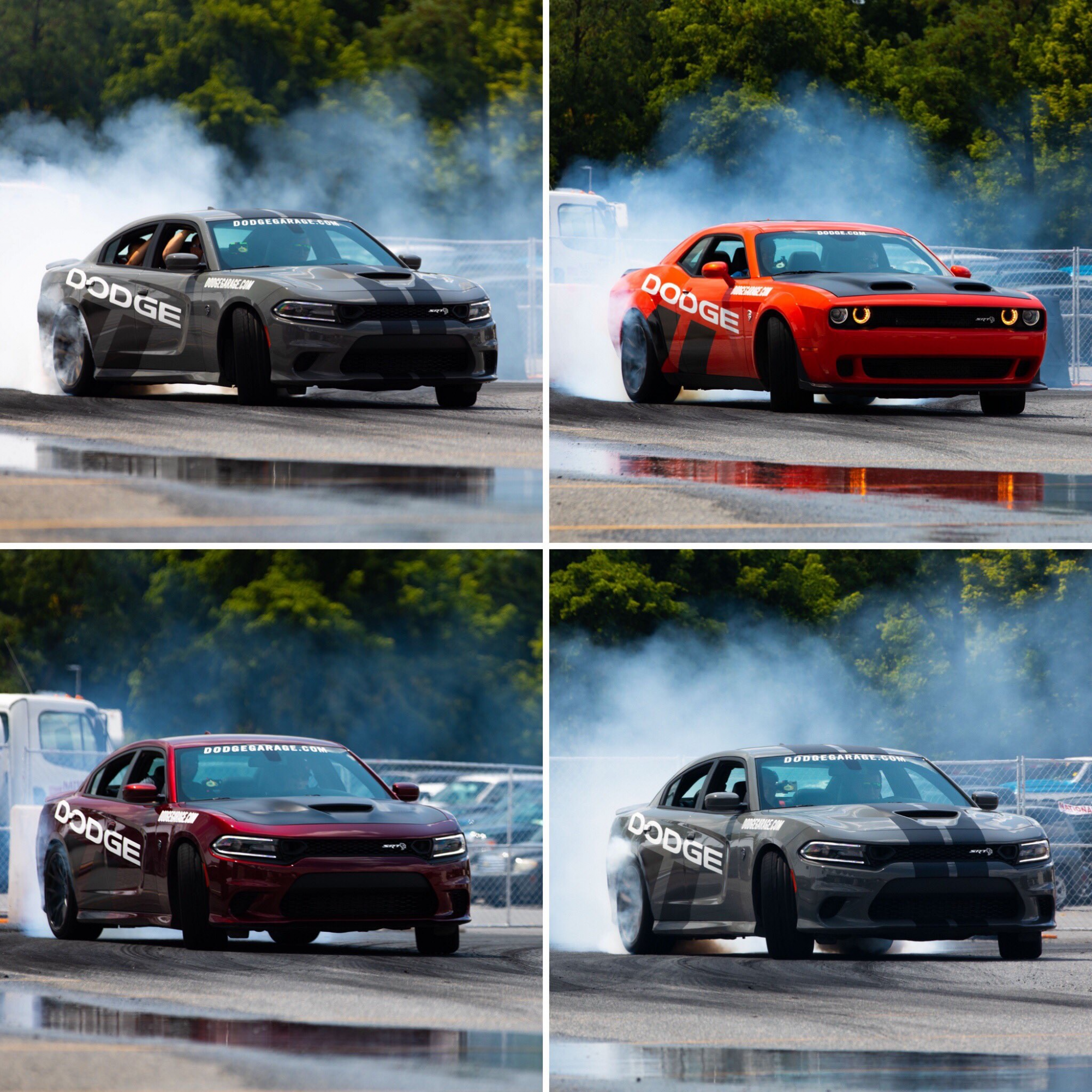 Comments
Comments