Roadkill Top 10
3 years ago Events
Chances are that if we have you here, you know what Roadkill Nights powered by Dodge is. So let's skip past the formalities and chew this down to the bone: What was your favorite car you either saw in person or on the Roadkill Nights live stream?
I just went through some of my photos and chose a Top Ten list of the cars and trucks I dug the most!
Mike Mantel's Little Red Ram has a Blown Alcohol 392 HEMI® engine in the bed of its truck. It blows fire and it does wheelstands. What more could you ask for?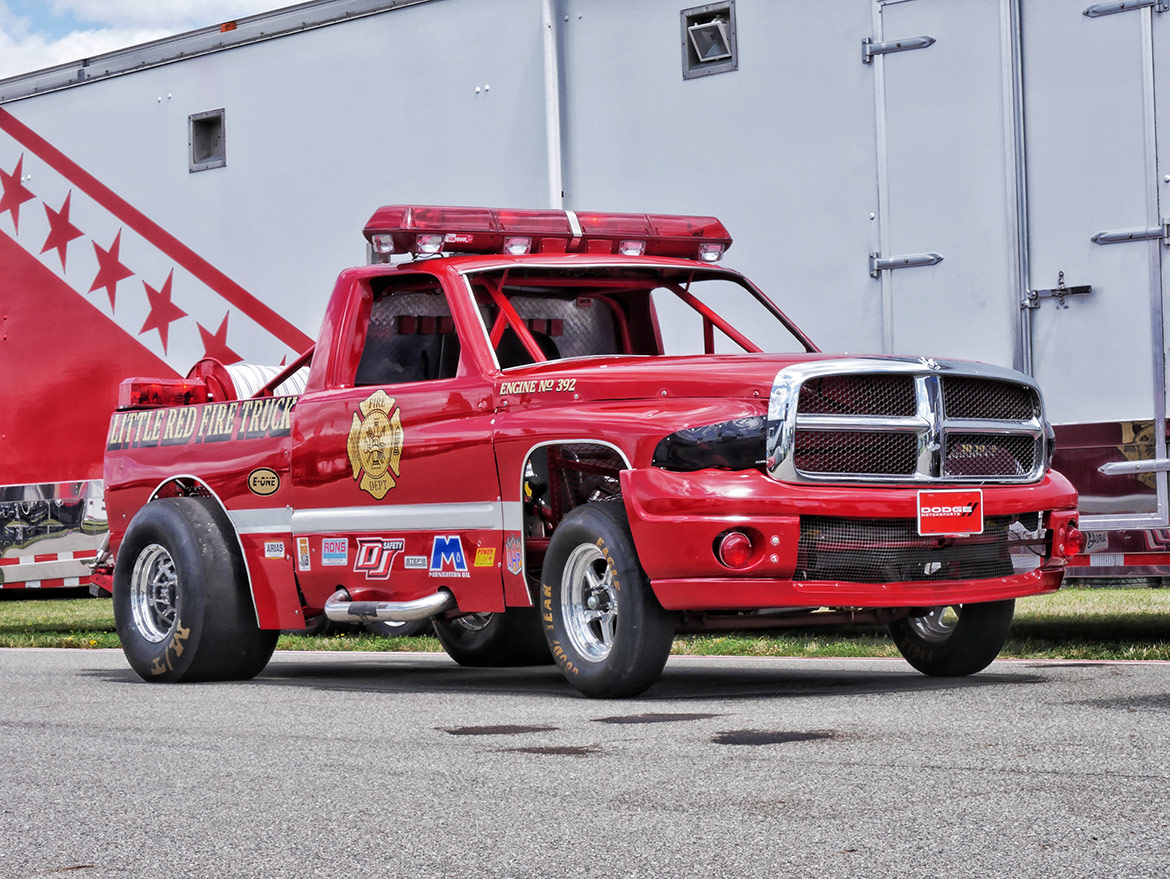 Speedkore's twin turbo carbon fiber Dodge Challenger SRT® Demon. They put the SRT Demon on a diet with a complete carbon fiber body and replaced the blower with twin turbos. It makes 1,200 hp to the wheels and runs an 8-second ¼-mile. They couldn't hook up on Woodward, even with no boost, but that doesn't take away from its cool factor.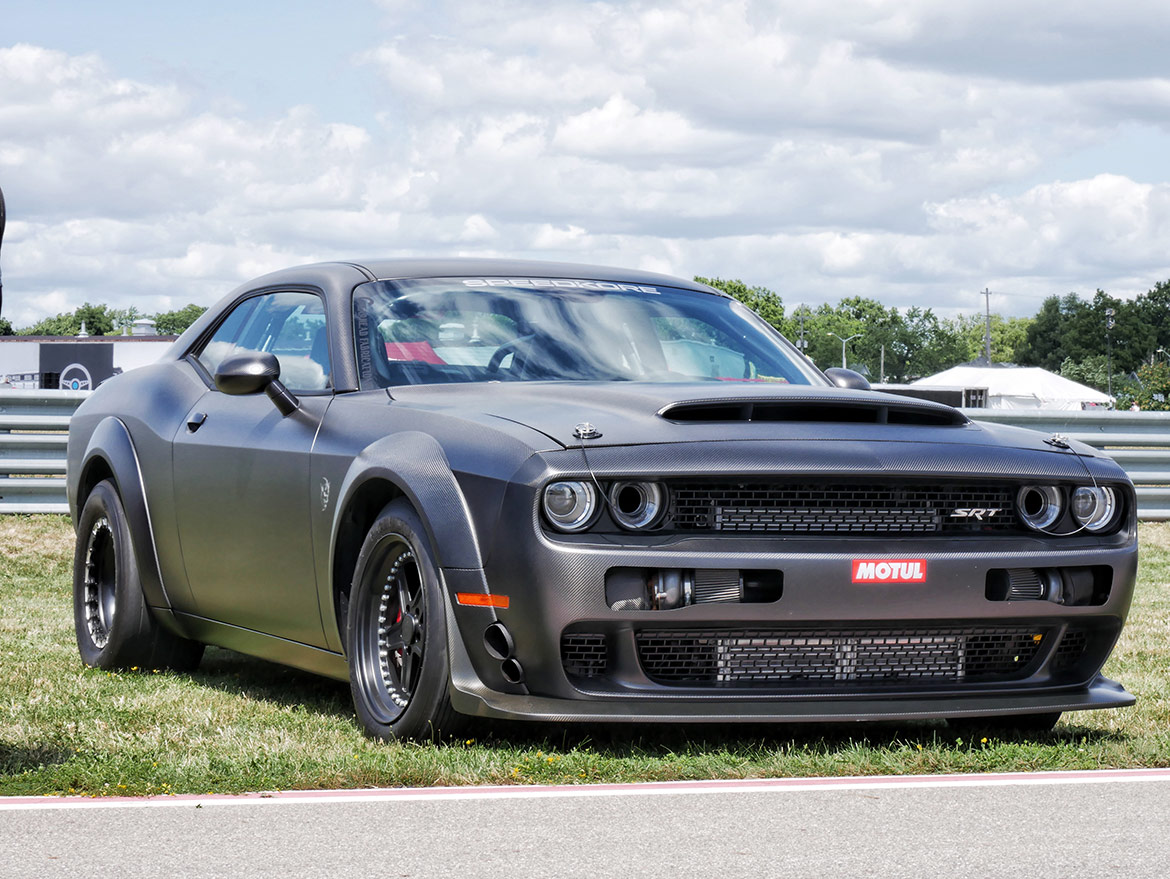 '67 Plymouth Barracuda twin turbo. If you have more info on this car, mention it in the comments!

1969 Coronet with an SRT Hellcat shortblock, heads and other parts from a gen 3 HEMI engine, and a giant turbo. "Wanna Bee" is an ongoing project from a dude name Corey with the Fuel Injection Sucks YouTube channel.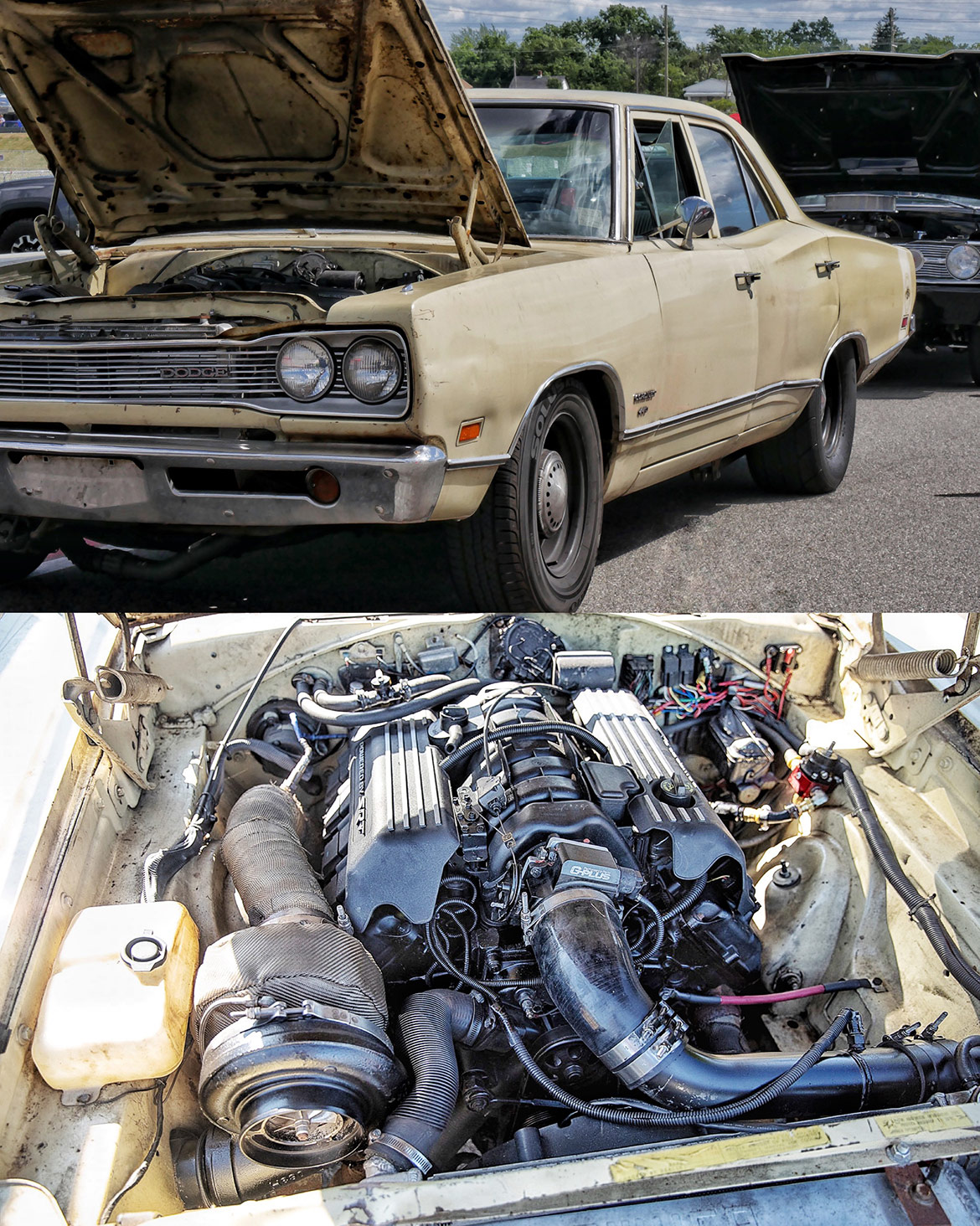 1967 Dodge 100 with a small block V8 Mopar. There's nothing crazy about this truck, it's just a clean build that caught my eye.

2019 Dodge Durango "Speed Trap", the 800+ horsepower SRT Hellcat Redeye-powered Durango that won its class at One Lap of America. I went around the track in it. Beautifully violent.

Dodge Thrill Ride cars. The SRT Hellcat Chargers and SRT Hellcat Challengers that Dodge uses to thrill fans were tossed around the skid pad and the track from dawn til dusk, stopping only for tires and fuel.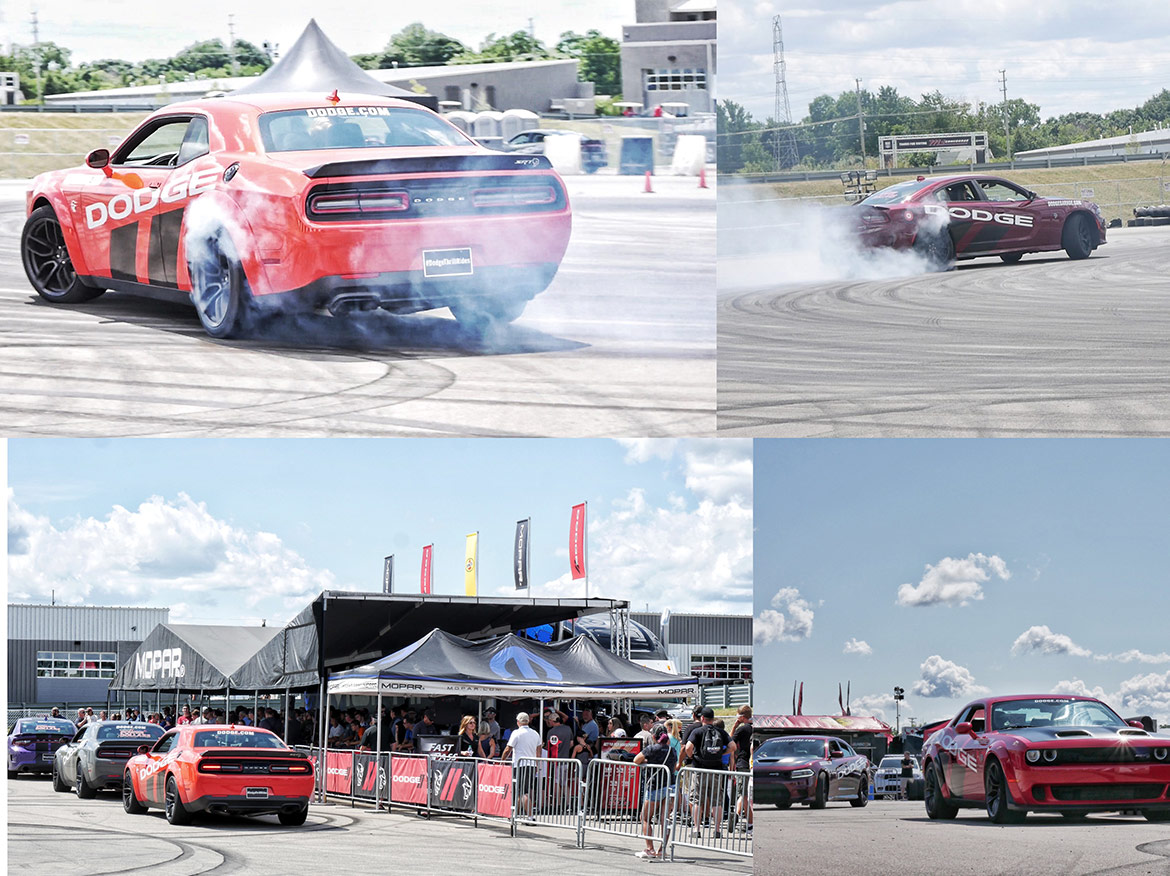 2020 Frostbite Blue Dodge Charger SRT Hellcat. This was the first time I was able to see the Widebody Charger in person. It's epic.

SRT Hellcat-swapped Jeep® Wrangler. My friend Matt Zurbrick was piloting this insane Jeep Wrangler built by America's Most Wanted 4×4. Burnouts on 40s? No big deal!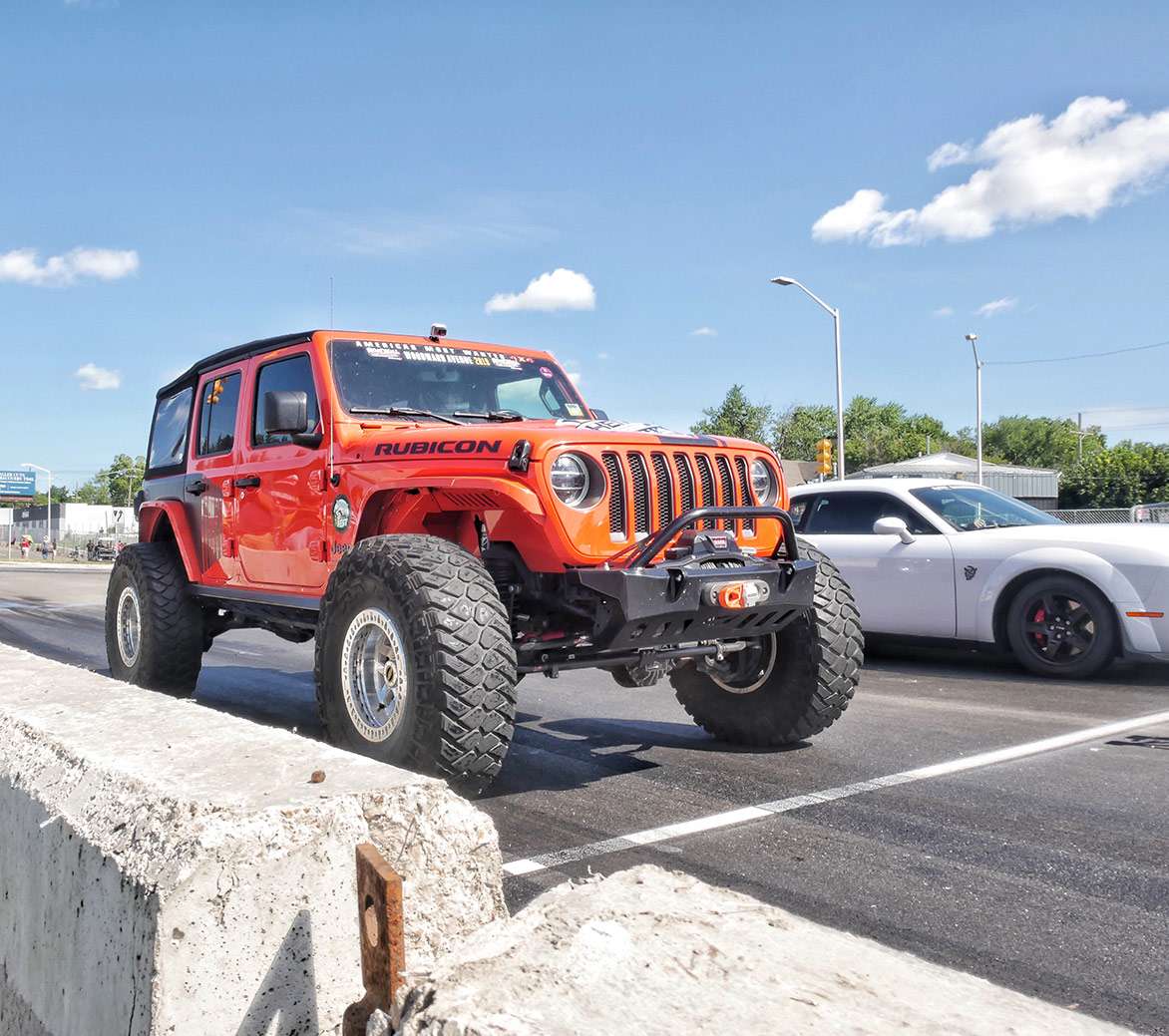 1968 Dodge Coronet SRT Hellcat-powered police car. A modified SRT Hellcat motor, zoomies, donuts and a giant lawn chair on the rear deck lid. What's not to love?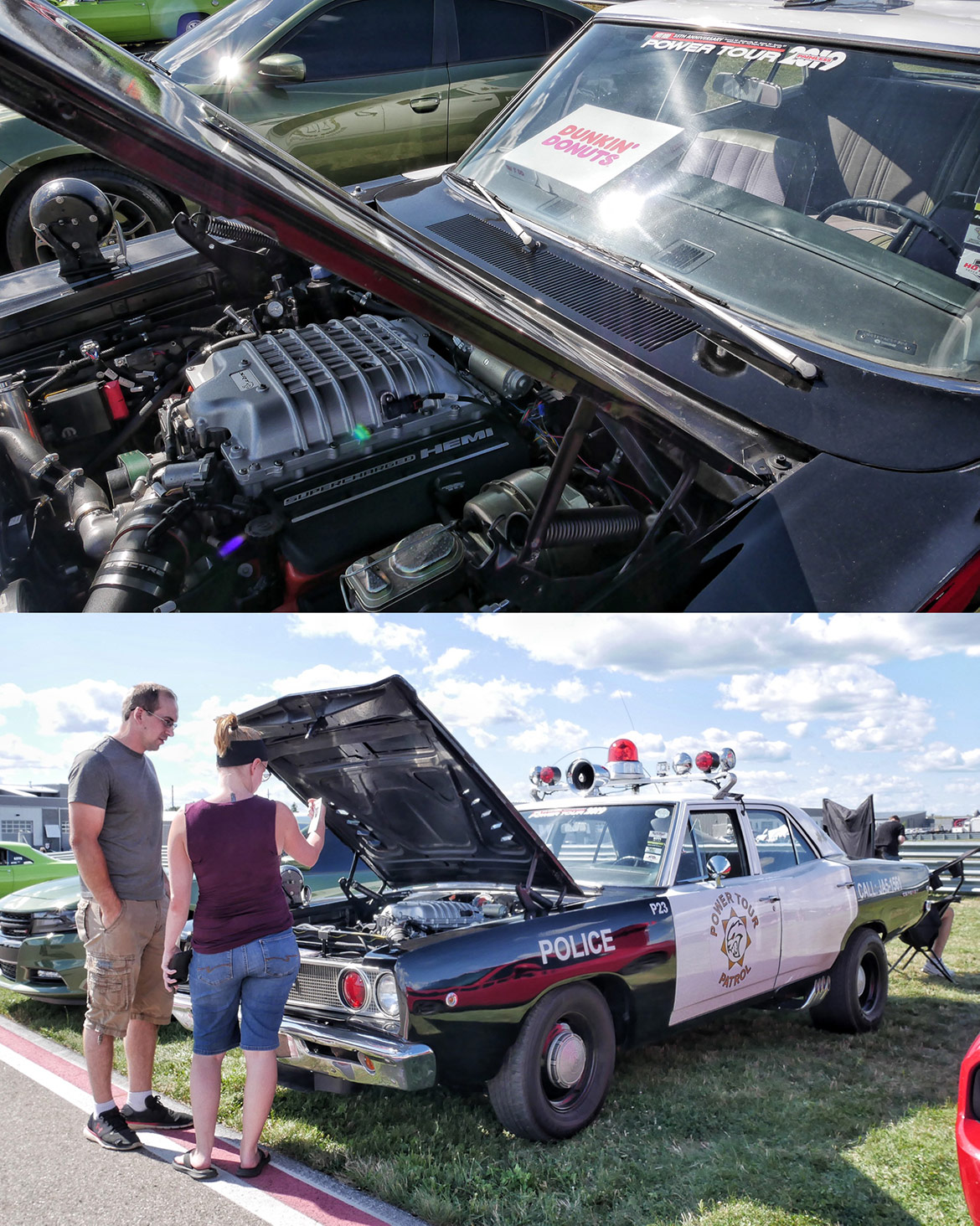 So there's my Top Ten, what's yours?
Comments
Comments