Caden's Car Show
3 years ago Events
This summer, the Congenital Heart Center and C.S. Mott Children's Hospital hosted the 6th annual "Caden's Car Show" event. The hospital is in Ann Arbor, Michigan, and the car show was held on the top deck of one of its parking garages.
The show is in honor and memory of a young boy, Caden Bowles, who passed away in 2013 as an 11 year old. He was born with a congenital heart condition that left him with half of the organ. He received a heart transplant as a baby, but the medicine necessary for the body to accept the heart also led to cancer. He then beat cancer, but after having the new heart for ten years, it began to fail. He died while waiting on another heart.
"Team Caden" has three main goals:
Use the magic of cars to create extraordinary experiences for sick children.
Increase awareness of the need for organ donation.
Increase investment in congenital heart research and pediatric heart transplants.
Why cars? Because Caden Bowles was also an automotive fanatic. I mean, he created his own newsletter called "Full Throttle" while a patient at Mott Children's Hospital! He drew the thing by hand while also breaking down the latest and greatest in the industry.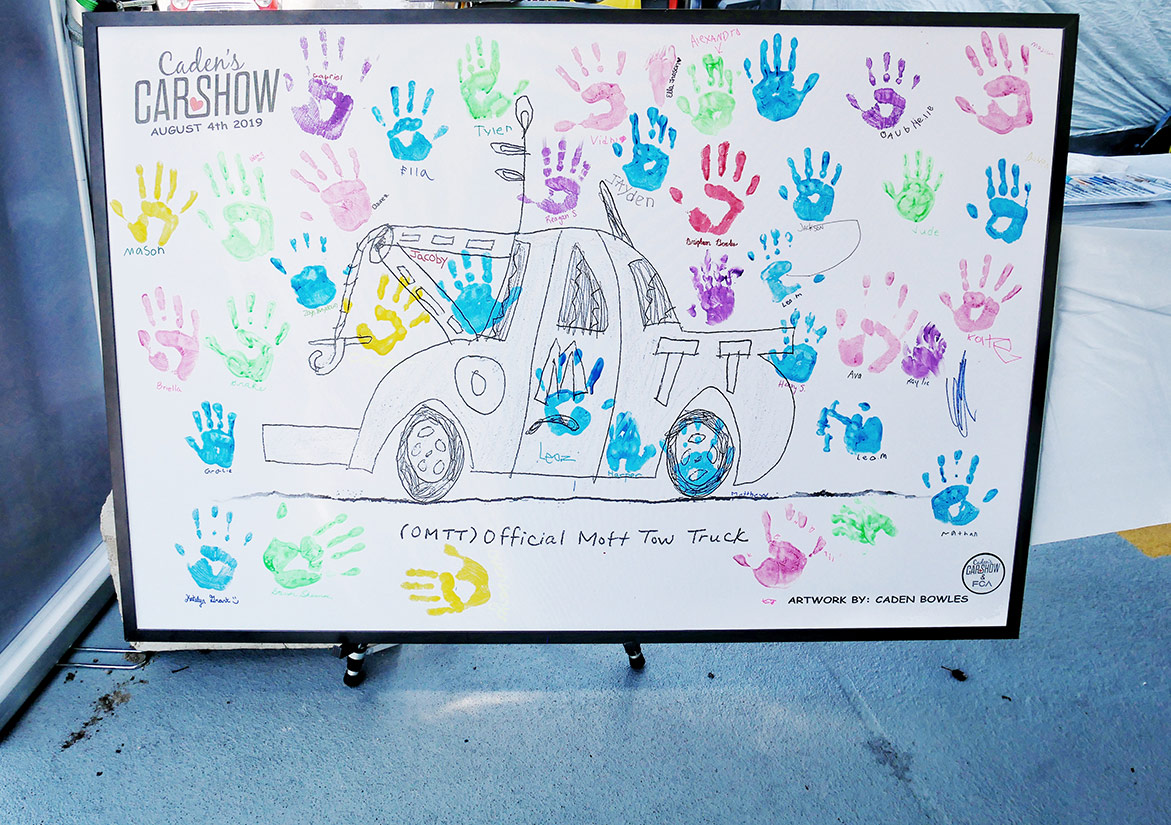 To pay tribute to Caden's battles and to help young patients now in similar situations take a respite from their daily fight for survival, everything from exotics to hot rods to 4x4s and classics were on hand; and unlike a traditional show, many of the cars were open for the patients to explore.
"Being able to come out to the car show gives them a break from the hospital. They've been seeing the same room and the same people, so getting even a short time to come out and get a different scene can really be good medicine," said Dr. Mark Norris, the Medical Director for the car show and the Director of OutPatient Cardiology for the Congenital Heart Center, as reported by MLive.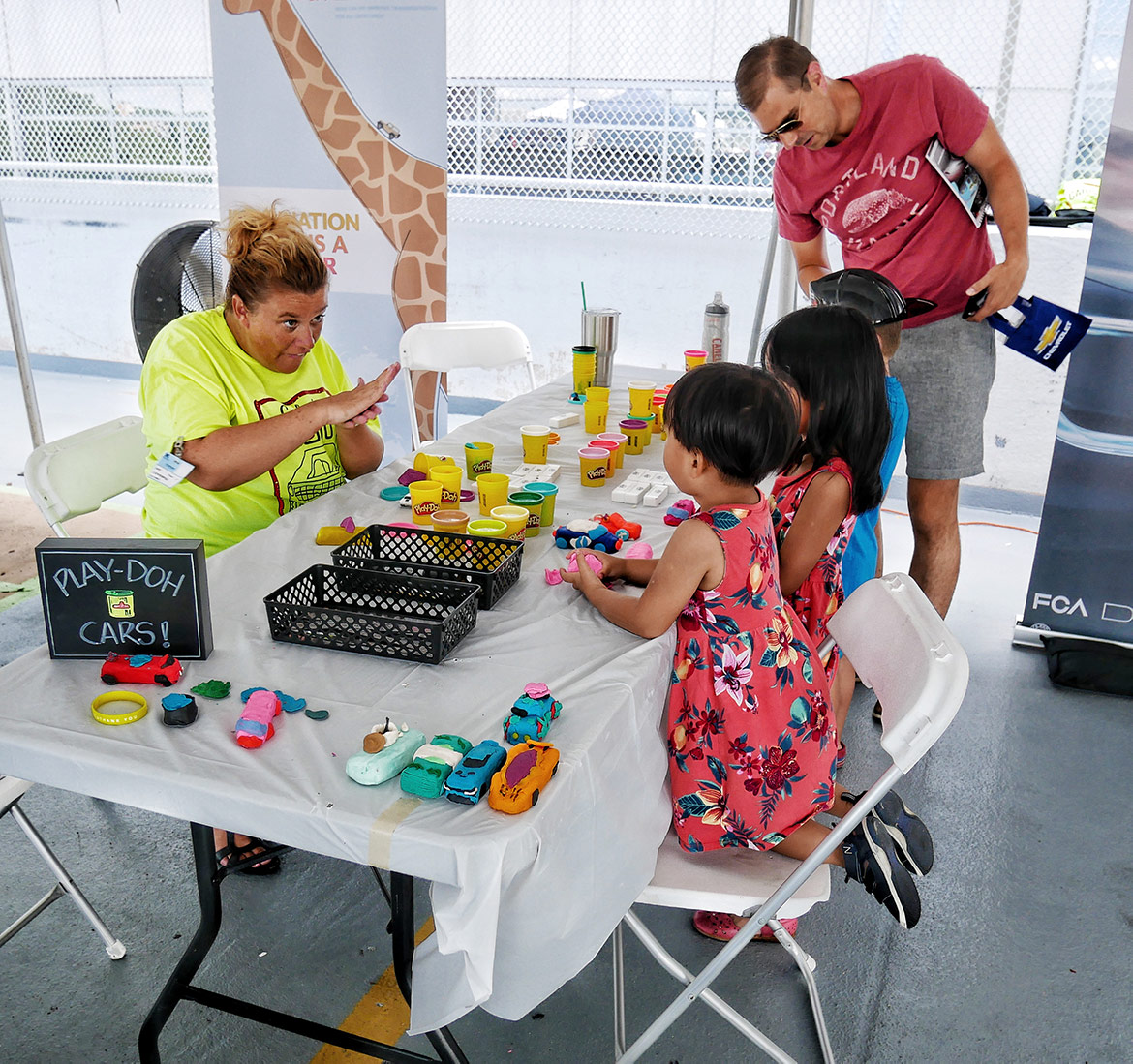 Members of the FCA Design team donated their time and talents to the cause, which included art auctions, a benefit dinner, live sketching, helping patients color in their favorite drawings, giving clay model sculpting lessons, building Play-Doh cars and racing Hot Wheels. They also brought a handful of FCA's custom hot rods for the kids to check out!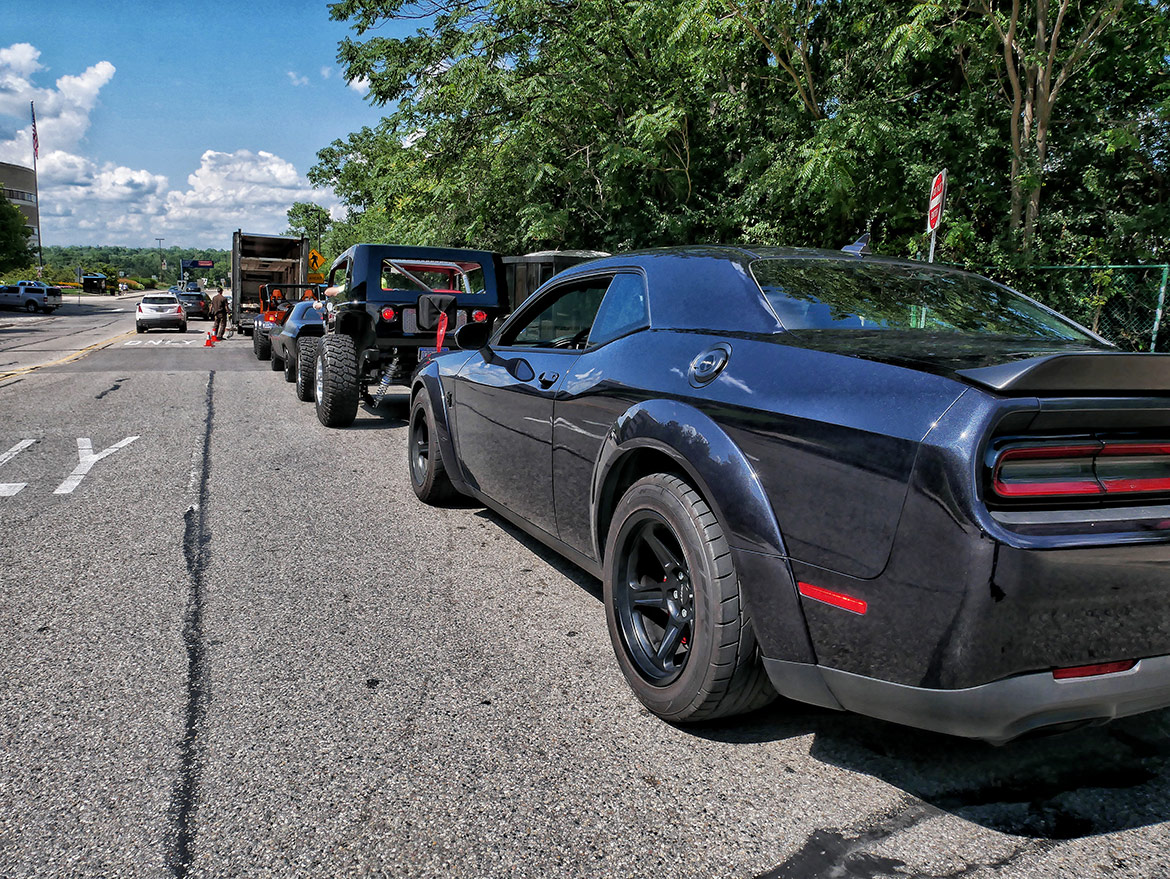 Built for the 2016 SEMA show, the orange CJ66 has also been to MOAB for the Jeep® Easter Safari. The body is from a 1966 CJ5, but it sits on a TJ chassis. It's powered by a 5.7L HEMI® attached to a 6-speed manual. A 2" lift with 35s give it a proper look, and the driver and rider are treated to Dodge Viper seats.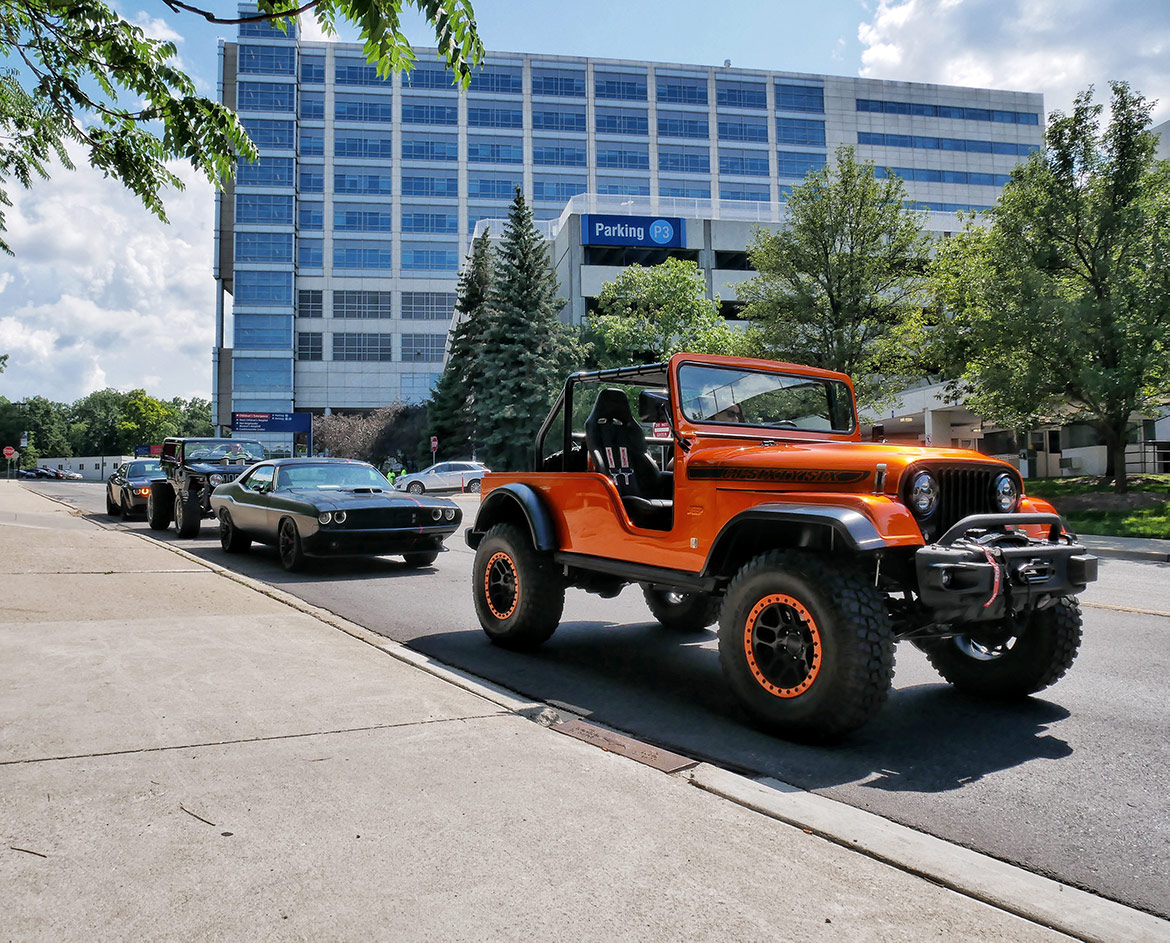 Quicksand was there, too; it's possibly my favorite Jeep vehicle they've built for the Safari. The thing looks like a vicious hot rod. The roof and front grill are chopped, and along with the staggered mud tires – 32" in front and 37" in the rear – with old-school magnesium wheels and knockoff hubs, give it a mean, classic muscle car stance. The 392 HEMI engine is fed air through tall velocity stacks that stand proud through a cutout in the hood. Long tube headers are clearly visible through the giant front wheel openings and shoot the exhaust out just behind the front tires. There are way too many details to list here, but if you ever get the opportunity to examine this Jeep vehicle, do it. The attention to detail is perfect.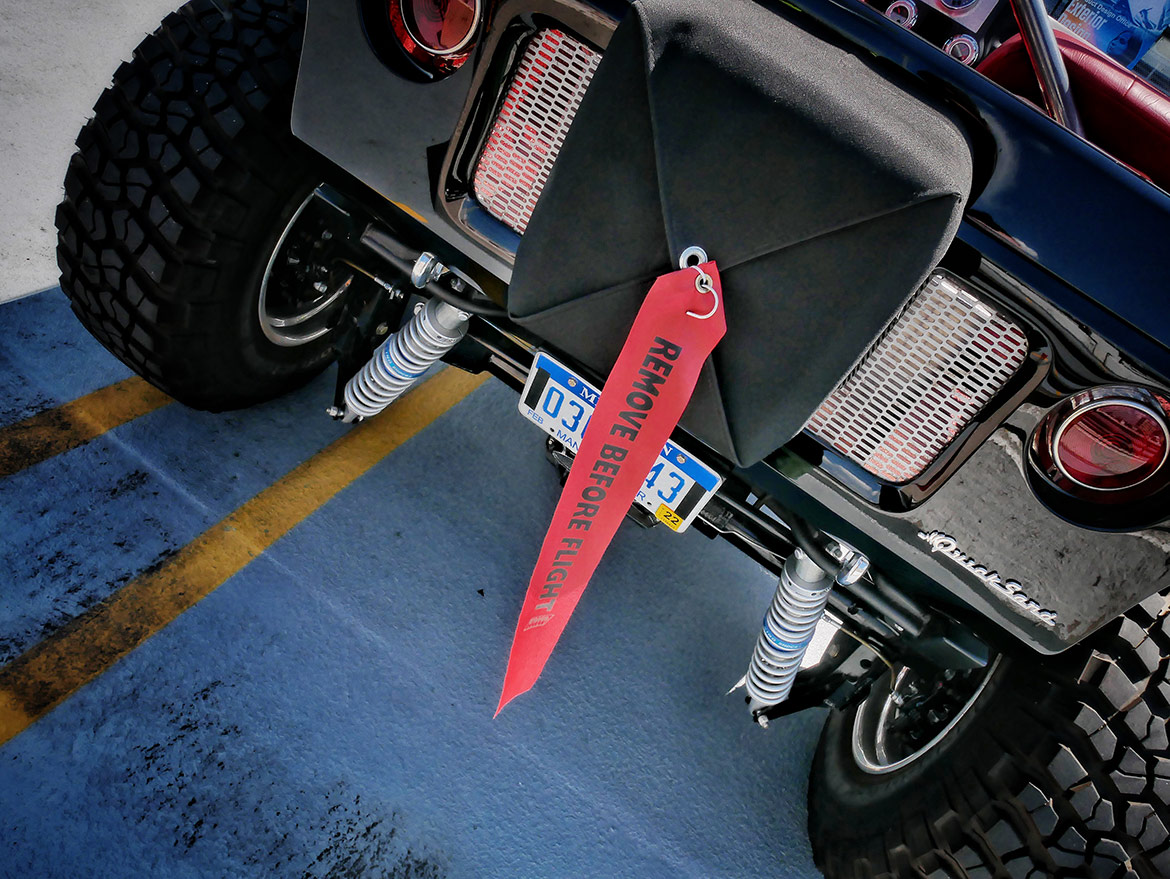 The design team brought out Shakedown, too! It's like if today's tech was available to Dodge in 1971, a reverse-retro-futuristic look. Like both of the Jeep vehicles, it has a 6-speed manual; and like Quicksand, it's powered by a 392 HEMI crate engine. A lowered ride height and staggered wheel sizes result in a proper stance, and the "bitchin' black" body has been subtly exaggerated for a forceful presence. With asymmetrical black and red stripes and shaker scoop poking through the hood and carbon fiber trim and black leather with red stitching Dodge Viper seats, it's evil inside and out. I've been angling to drive it, but it's been a process.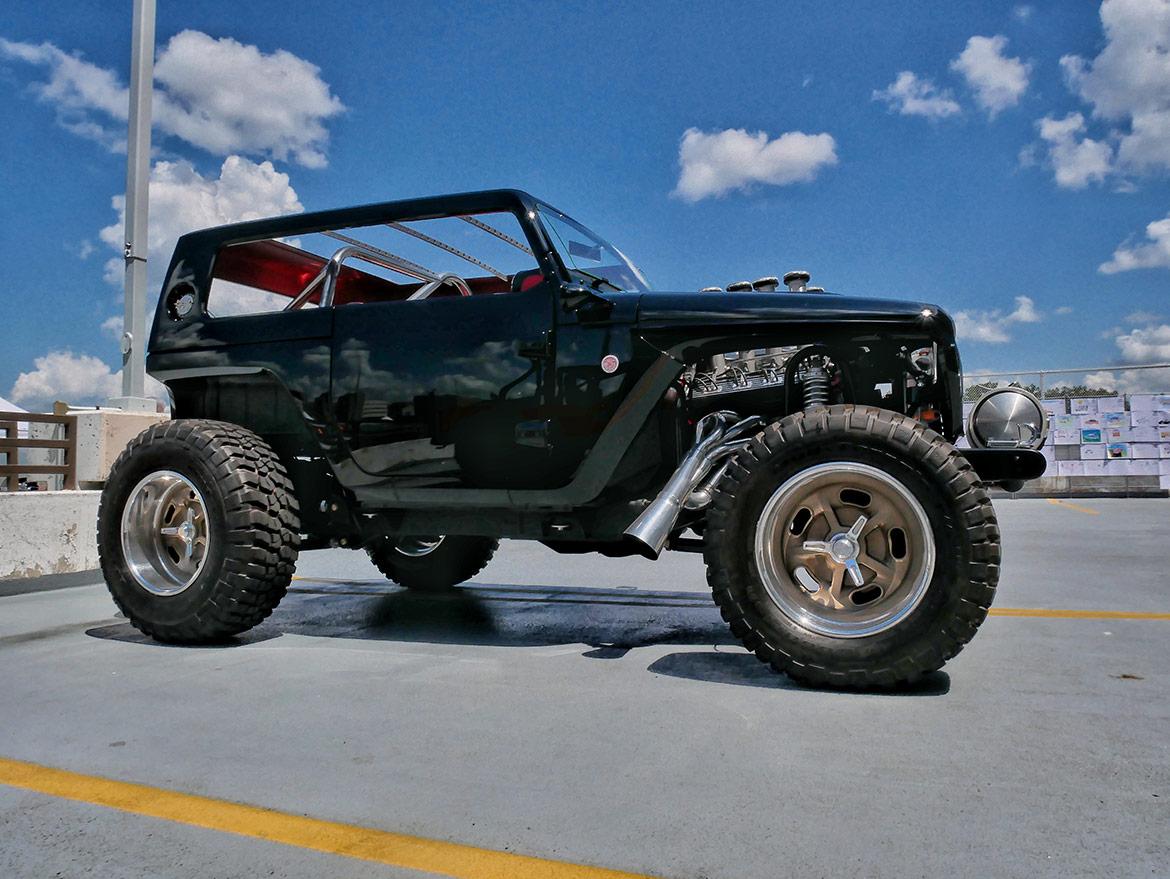 After the show, all of the cars do a parade around the hospital for all the kids and their families to enjoy! FCA design manager Tim Doyle let me ride shotgun in Shakedown. Darla followed behind us with our good friend and FCA designer Ren Stone in his Dodge Challenger SRT® Hellcat. It was pretty cool, as Ren was the lead exterior designer on both Shakedown and the Charger SRT Hellcat!
Just riding in Shakedown brought out the little kid in me, and I've been around the car a lot. To see Tim rev the engine for the young patients lined up on the sides of the streets was so rad. It brought smiles to them all!
This is an annual event, but raising awareness for children in the same position as Caden was is a year-round endeavor. If you'd like to help, check out his page on the Mott Children's Hospital website.
Comments
Comments
Previous