Mecum Louisville Preview
4 years ago Events
One of my favorite things about traveling for work is going into a town and knowing where to eat, what to see and how to get around without needing to check a map. Over the years, Louisville has become a favorite stop for me, both personally and professionally … and we're headed there this weekend. Even if you're not in town for the Mecum auction like we are this weekend, I suggest you hit some of these spots the next time you're in town.
Driving up West Main in downtown Louisville, one thing dominates the view … a GIANT baseball bat! Of course, Louisville is the home of the Louisville Slugger Museum and Factory and you do NOT have to be a baseball fan to absolutely love the place. If you are a fan of the game, the facility is just that much better. Perfect for kids of all ages!
The cliche of "a different kind of horsepower" is totally accurate here; Churchill Downs is the home of the Kentucky Derby, the world's most famous horse race. And while that event is just once per year, you can check out the racing this weekend (they're racing Friday, Saturday and Sunday).
This is a website all about cars, so I HAD to mention "The Speed." However, this is named after a famous Louisville businessman and philanthropist, James Speed, and has nothing to do with vehicles. That said, it's the top art museum in Kentucky and worth a side trip.
How about food? You can't go to Louisville without trying a Hot Brown! Okay, to the uninitiated, it looks like a simple open-faced turkey sandwich, but it's more than that … it's become part of Louisville culture. Like pizza in Chicago or a coney dog in Detroit, lots of places serve a good Hot Brown. Just make sure you have one!
Now, cars … after all, that's why we're here! Mecum Louisville is packed and these are a few we're watching closely.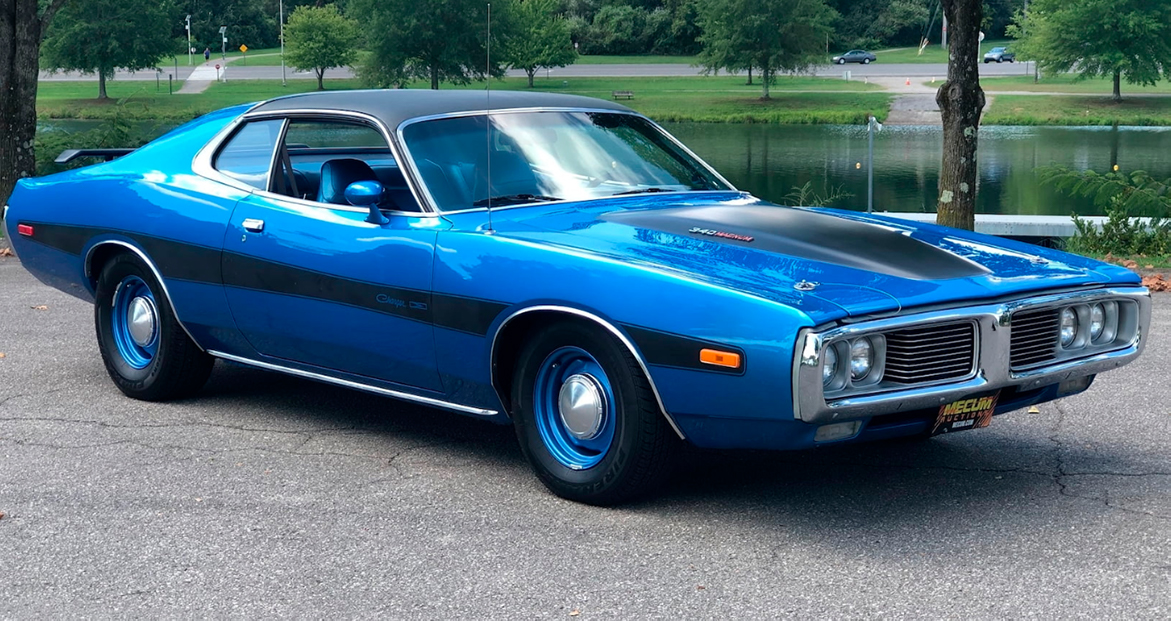 I grew up in Detroit and my mom had a pale blue '73 Charger she bought brand new; 318/automatic/AM radio. Nothing special, but to me, the curves of those front fenders were sexy before I knew what sexy was. This is NOT that car! This Charger is one of only eight ever built with a 340 and a 4-speed manual. It includes the original broadcast sheet and has only 67,000 original miles.
2001 Chrysler Prowler Mulholland Edition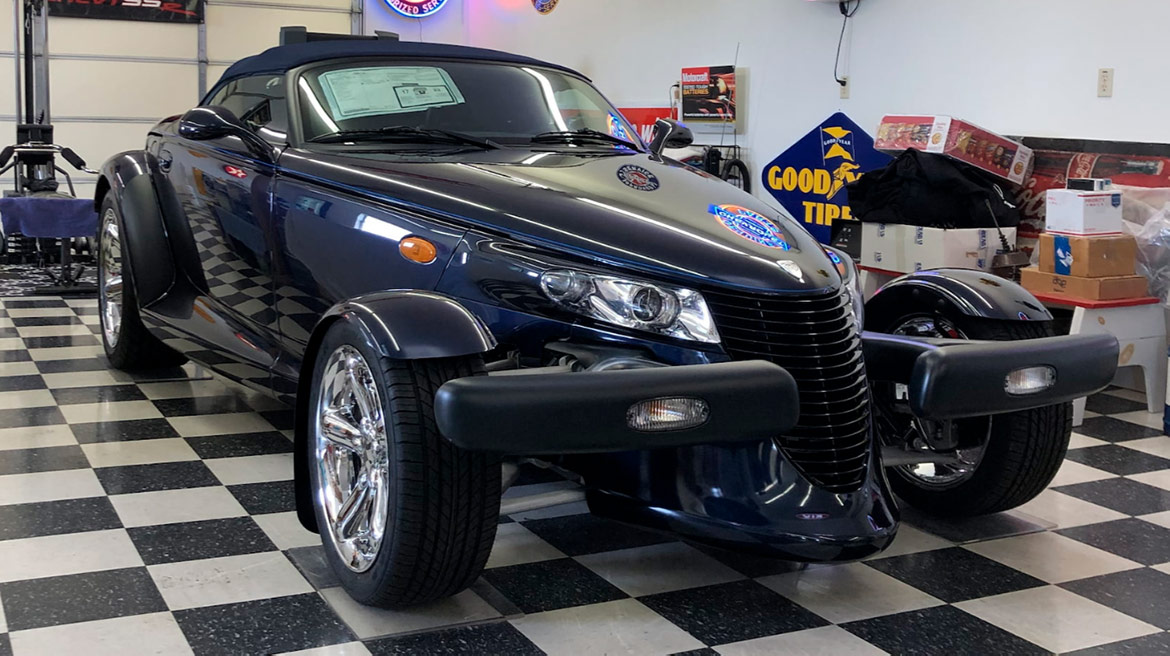 When the Plymouth brand closed its doors, production of the hand-built Prowler shifted underneath the Chrysler banner. (Little-known fact: the Prowler was built in the Connor Avenue Assembly Plant, the same facility where the Viper was built.) This Mulholland Edition is painted in dark blue and has just 34 original miles on it. The original window sticker is still attached to the windshield.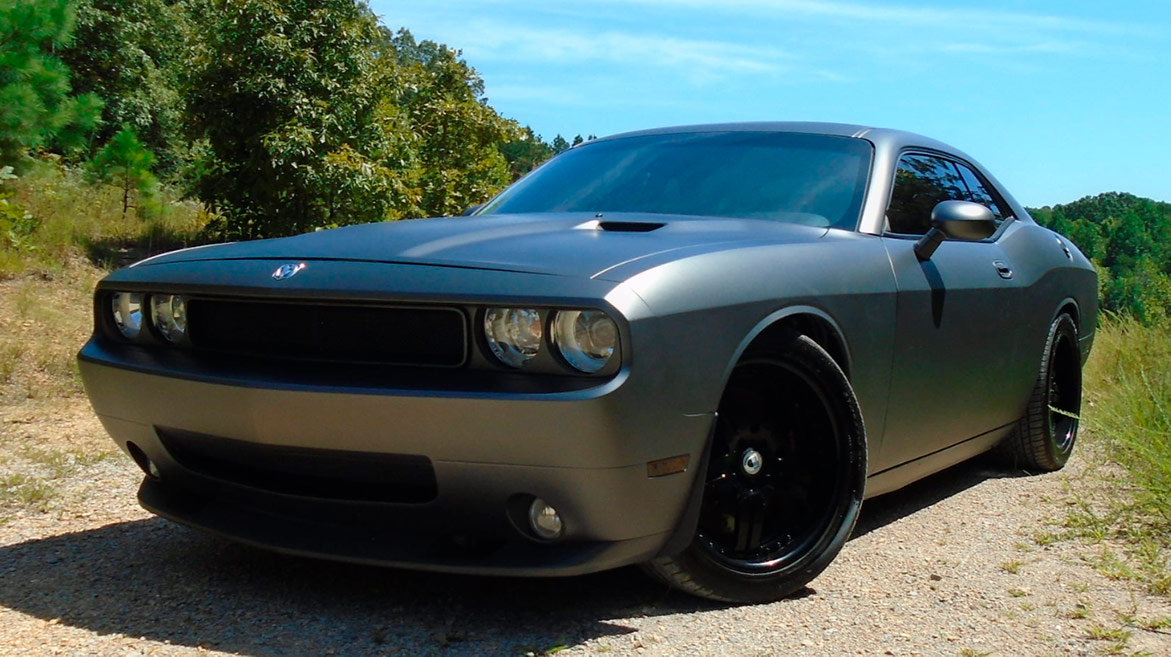 Ryan Friedlinghaus has built quite the empire at West Coast Customs … from the early days of Pimp My Ride to some of the craziest customs ever built, WCC does work that gets recognized. This 2010 Dodge Challenger SRT-8 has the full West Coast job – from the stance to the paint and supercharged power under the hood. Apparently, there's $120,000 invested in the build … we're curious to see what it will sell for this weekend at Mecum.
Plus, get your social media on point; #DodgeThrillRides will be full of pics and videos from guests who ride shotgun with our professional driving team, drifting Dodge Challenger SRT® Hellcats and smoking tires. The price is right too; once you're at the auction, our rides are free! Get the full lowdown on Mecum Louisville and come see us at the show!
Comments
Comments
Previous