Final Stop – Mecum Las Vegas
3 years ago Events
Season Ender…
This weekend's Mecum auction in Las Vegas is a bit bittersweet for us on the #DodgeThrillRides tour: It's our final event of the season! We have been on the road since the first week of January, covering hundreds of thousands of miles, shredding thousands of tires and meeting well over one hundred thousand Dodge fans like you! Now, don't get me wrong … we're hardly taking time off – we'll be here for SEMA in November, then right back at it in January, but we've got one more big one left in us … and you're invited!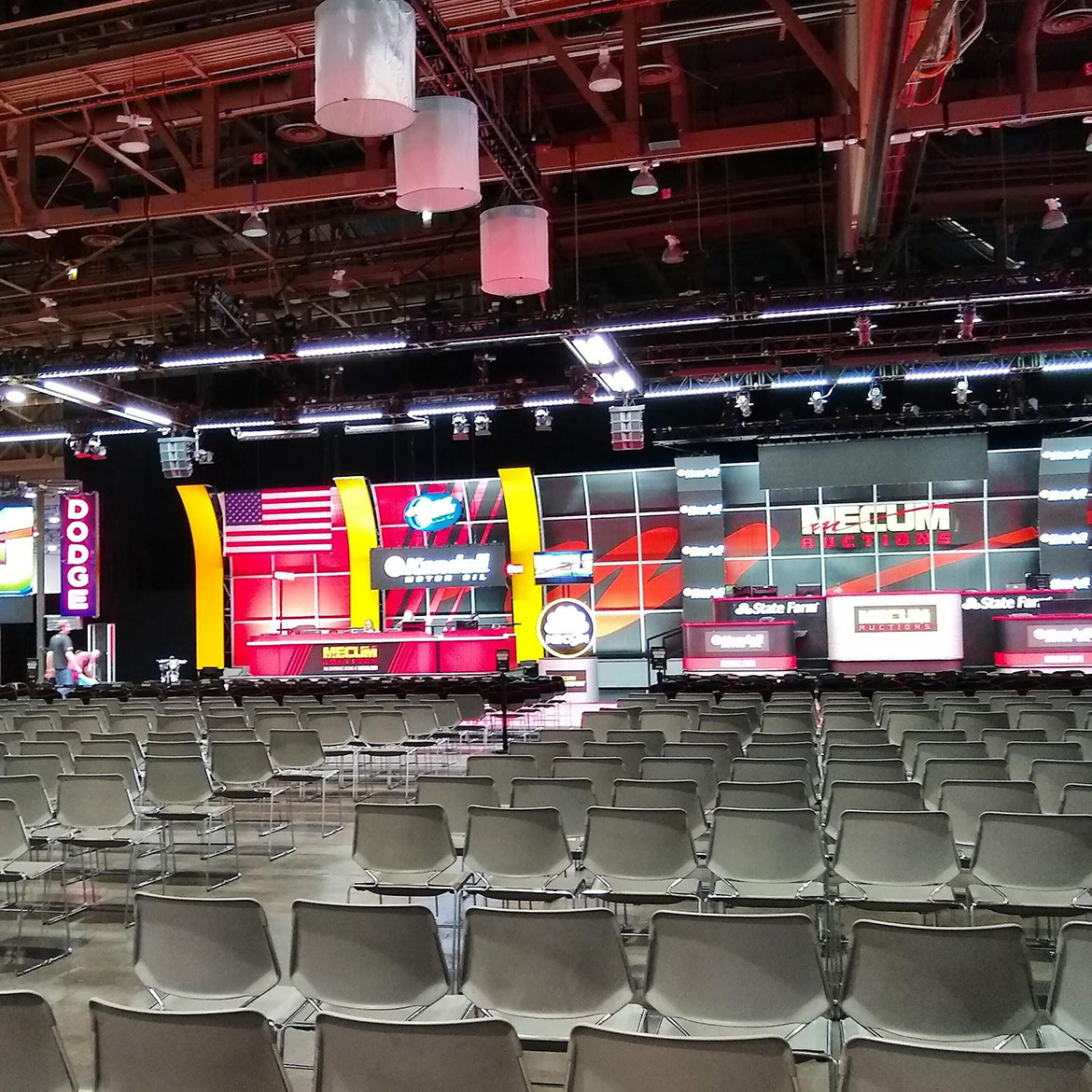 Before the show gets going, we have to set up, both inside and out. The Mecum folks have over 1,000 cars to auction off this week; even if you're not coming to bid, this is one of the biggest car shows you'll run across. For the Dodge Thrill Ride team, that meant an 11-hour Wednesday, getting a new track built and prepping our Dodge Charger and Challenger SRT® Hellcats for drift duty.
Let's cut to the chase; Mecum's Las Vegas auction is big. So big, we've moved into the gigantic Central Hall of the Las Vegas Convention Center. And we're watching a number of key Dodge and Mopar® vehicles…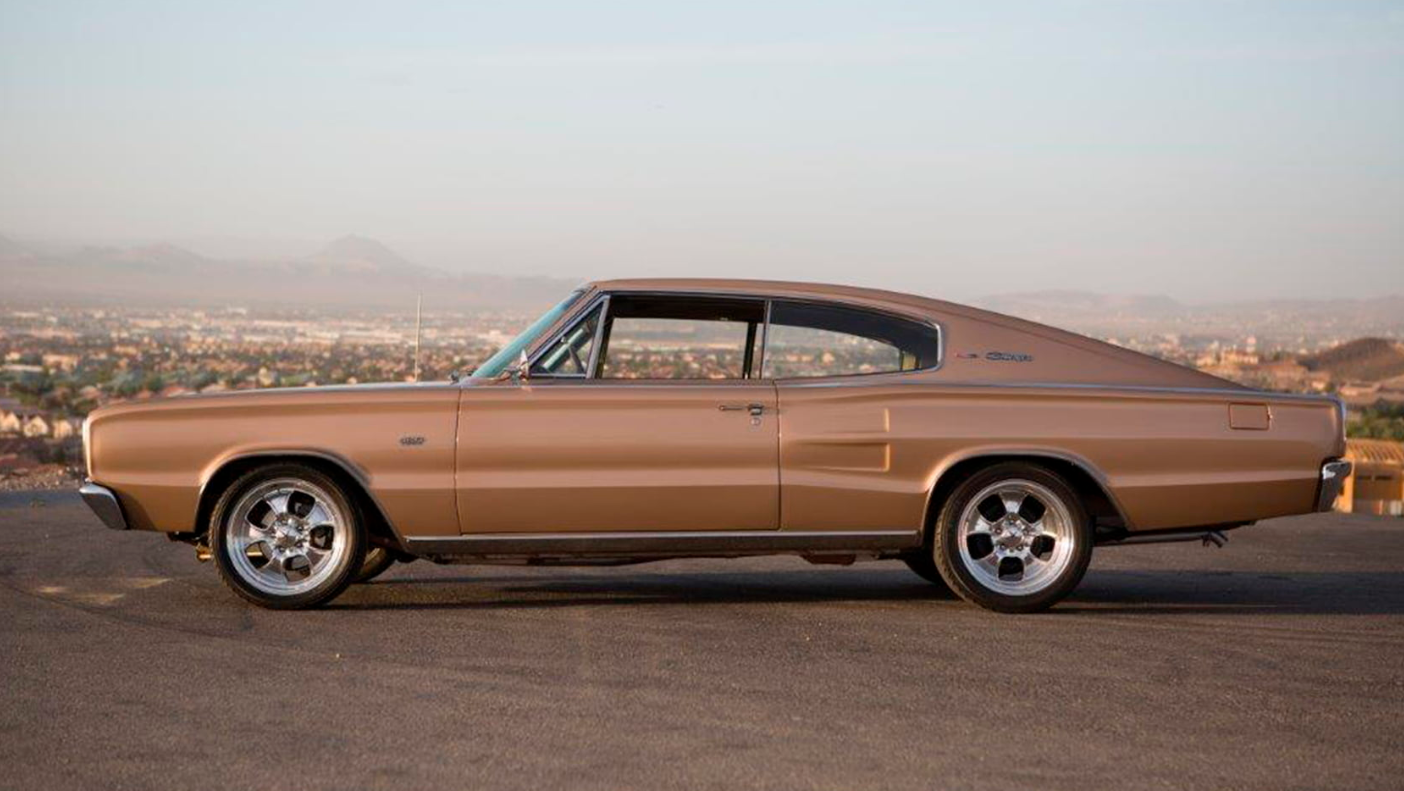 I LOVE this car … but I HATE the wheels. I know, that's picking nits, but it's true. This car is stunning from every angle and if it had stock wheels, I'm betting we'd all lose our minds over it. The good news is that it's a simple fix, and perhaps these wheels will turn off bidders, giving you a great buy. Because, HEMI Chargers are awesome!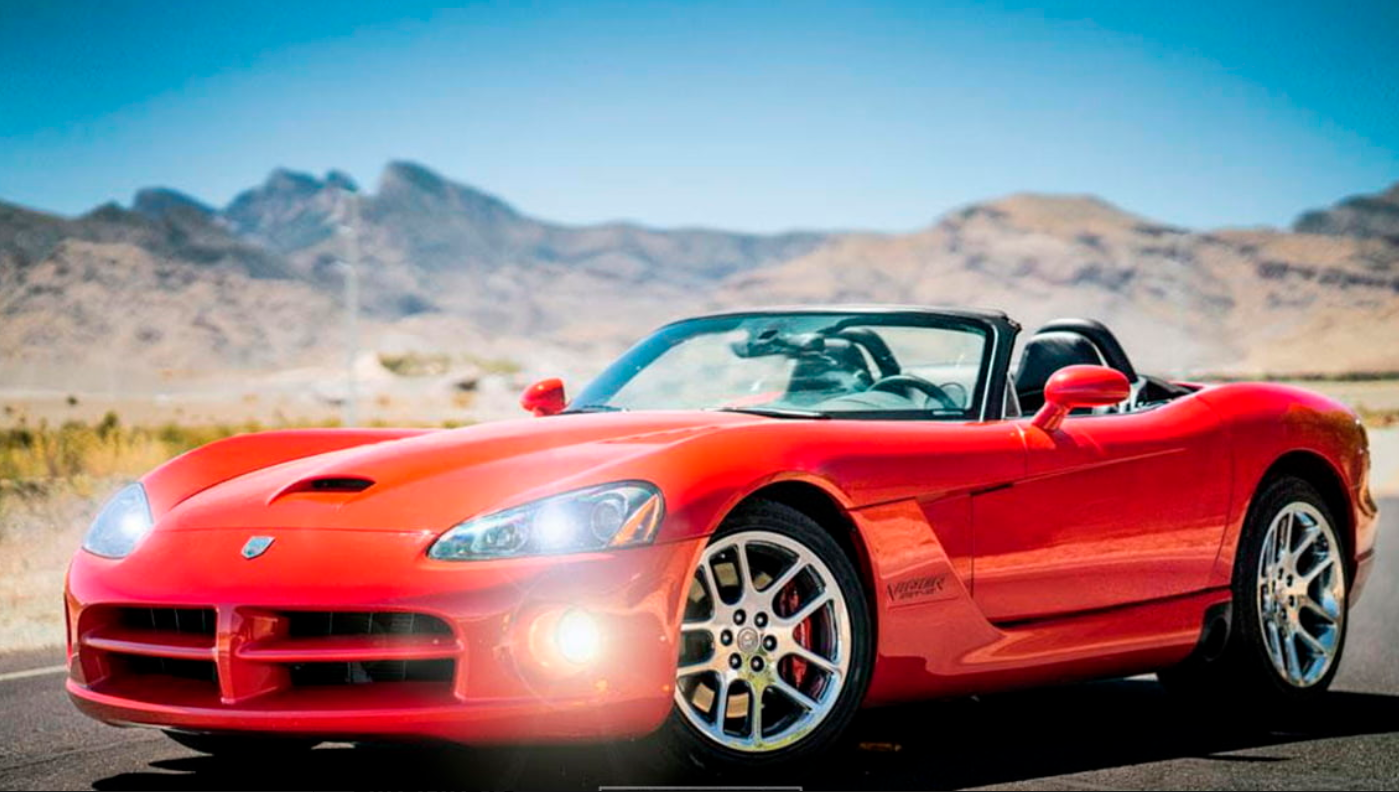 Gen 3 Vipers are in an interesting place in the collector car market: They're affordable, but you're just a few bucks away from a Gen 4 with a lot more power. This one has low miles, under 5,700, but is that enough to sway you away from a Gen 4? Or a hot-rodded Gen 2? Or a base Gen 5 with miles on it? The price will probably be similar for all of them. We'll find out when the hammer drops!
1960 Dodge Power Wagon Panel Truck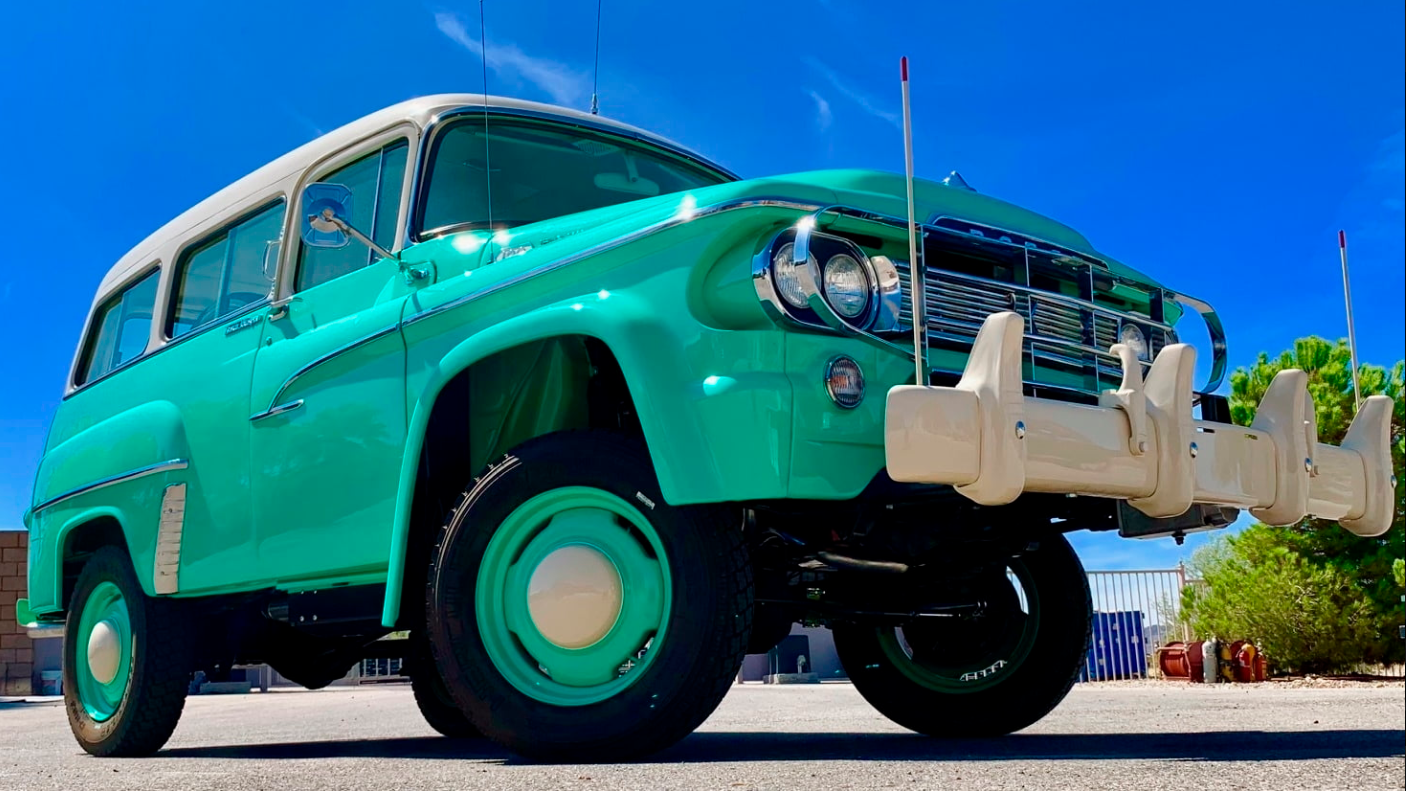 This makes you smile, doesn't it? Of course it does … because it's awesome! It's huge, and green and 4 wheel drive. 1960 was the last year for the short wheelbase version of this truck, combined with the big bumpers and the off-road stance, this Dodge will turn heads anywhere you go, on or off-road!
1954 Chrysler New Yorker Town & Country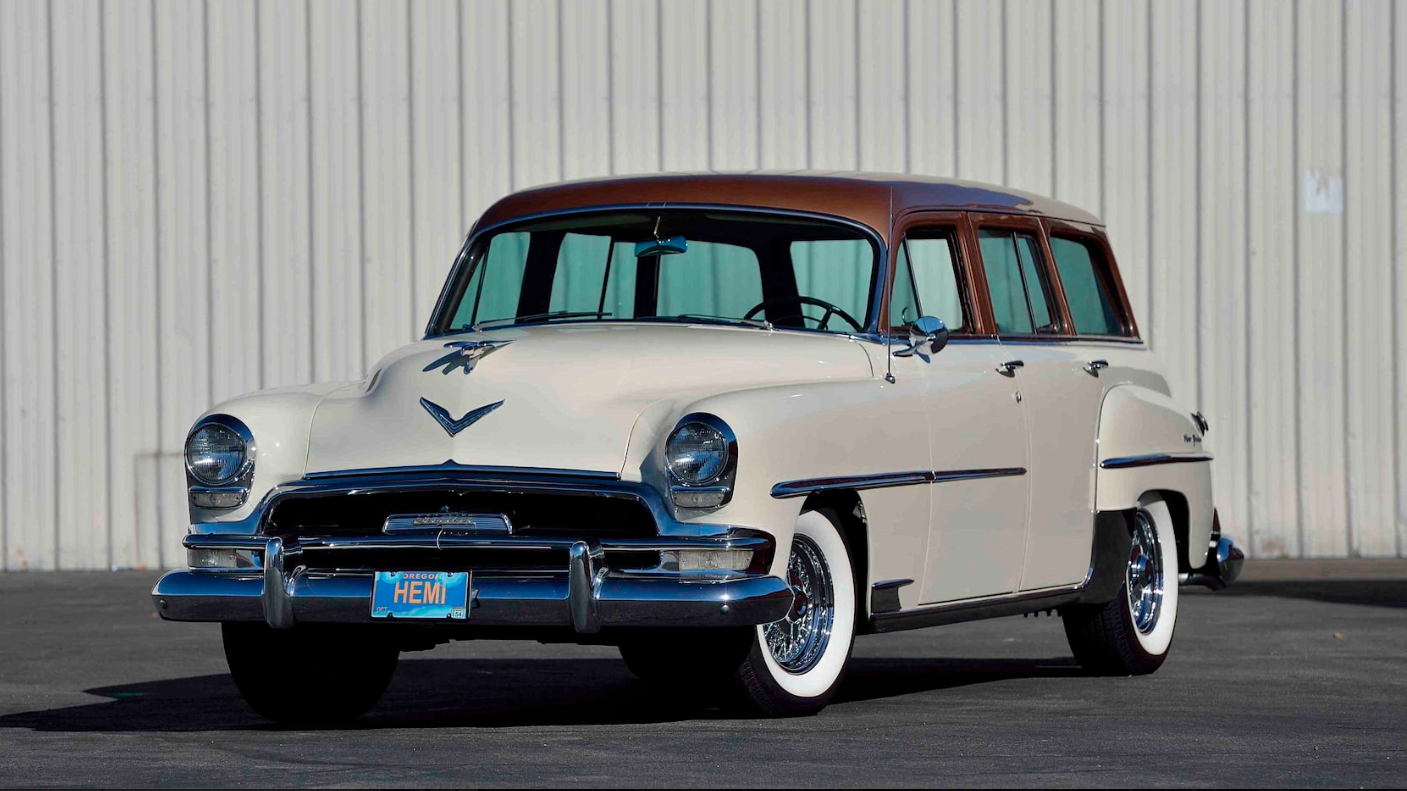 If a station wagon can have it all … this is it. Power: 331ci HEMI engine. Provenance: it was part of the Harrah Collection. Options: power steering, brakes, deluxe heater and original radio. Plus, just LOOK at it! No wonder Mecum has this listed as one of their Star Cars this weekend.
The weather is going to be comfortably cool: highs only in the 70s. The cars are outstanding. Plus, our Dodge Thrill Rides are open to the public this time: True, you don't need a Mecum ticket to come join us, just show up at the Las Vegas Convention Center and hop in as we drift these high-performance machines! It's a great way to wrap a huge season … if you're in town, come see us!
Comments
Comments