Horsepower for Hope
4 years ago Events
The annual Horsepower for Hope car show might have been a bit waterlogged, but that didn't stop those who attended from having a good time for great causes.
Local non-profit project Beautiful – Inside and Out hosted the event at the car enthusiast heaven known as M1 Concourse. Shortly after I arrived, the skies opened up and the sprinkles turned into a downpour, which is always frustrating when it's during a once a year show to raise money for charity. The show must go on, as they say, and that it did!
Under the large tent/event space at M1, the attendees came in to dry off, listen to some live acoustic music, and eat burgers and hot dogs. It was definitely a kid-friendly show; the youngsters lined up for the highly competitive Hot Wheels gravity race, which I had to fight the urge to muscle my way into. While they weren't trying to find the quickest diecast cars to battle it out, they could get creative in the arts and crafts area or have someone else get creative while an artist painted their faces! There was also a silent auction; last year, I actually won the Katzkin interior, I just need to figure out what style to go with for my Ram R/T.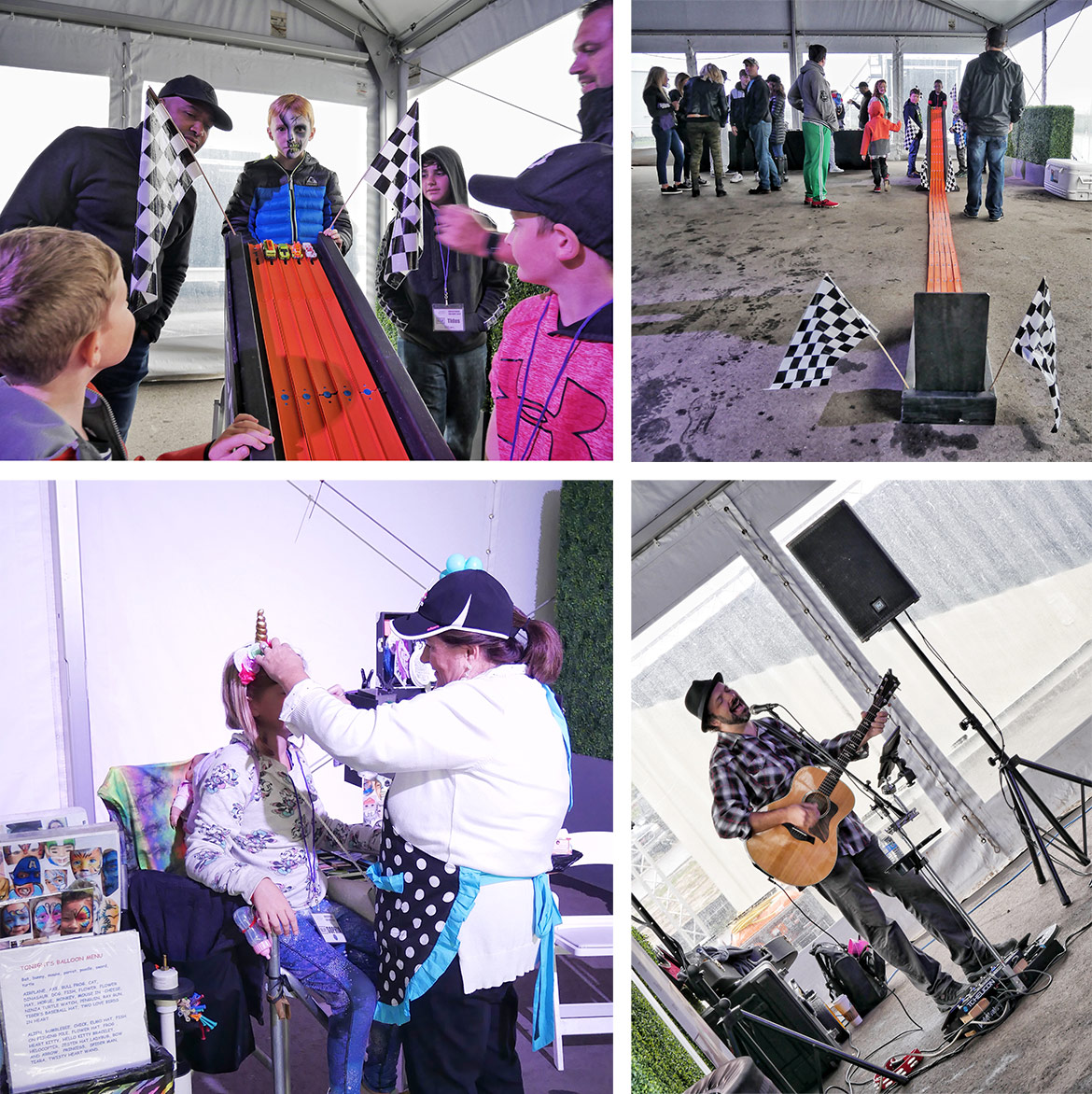 Once the rain slowed down, the Dodge Thrill Rides were back to ripping down the track. Folks started streaming out to the blacktop where the rides gathered for the car show, which was also geared toward entertaining kids and hopefully igniting that spark to create future gearheads. On hand were exotics to sit in, a giant monster truck to marvel at, and even a NASCAR vehicle to climb in. "Mello Yello" is a 1989 racecar built by SABCO; there's a good chance it's the car Kyle Petty broke his leg in before it was converted into a rare road racecar. In fact, my good friend Mike Haislet, who owns the car, said that it was the same car that one of my friends, Tommy Kendall, raced in the epic 1991 Banquet 300 at Sears Point. Crazy how the world works sometimes! Mike had a bucket of Hot Wheels on hand for the kids and was encouraging them to climb into Mello Yello so they could feel what it's like to be behind the wheel of a legit NASCAR racecar. The look on their faces as he helped them crawl out was priceless!

Another rare racecar made it too: a Shelby Can Am powered by a hopped-up V6 Dodge motor. The car/engine combo had its own Sports Car Club of America race series from 1991 to 1996. It's one of the meanest sounding 6-cylinder engines I've heard!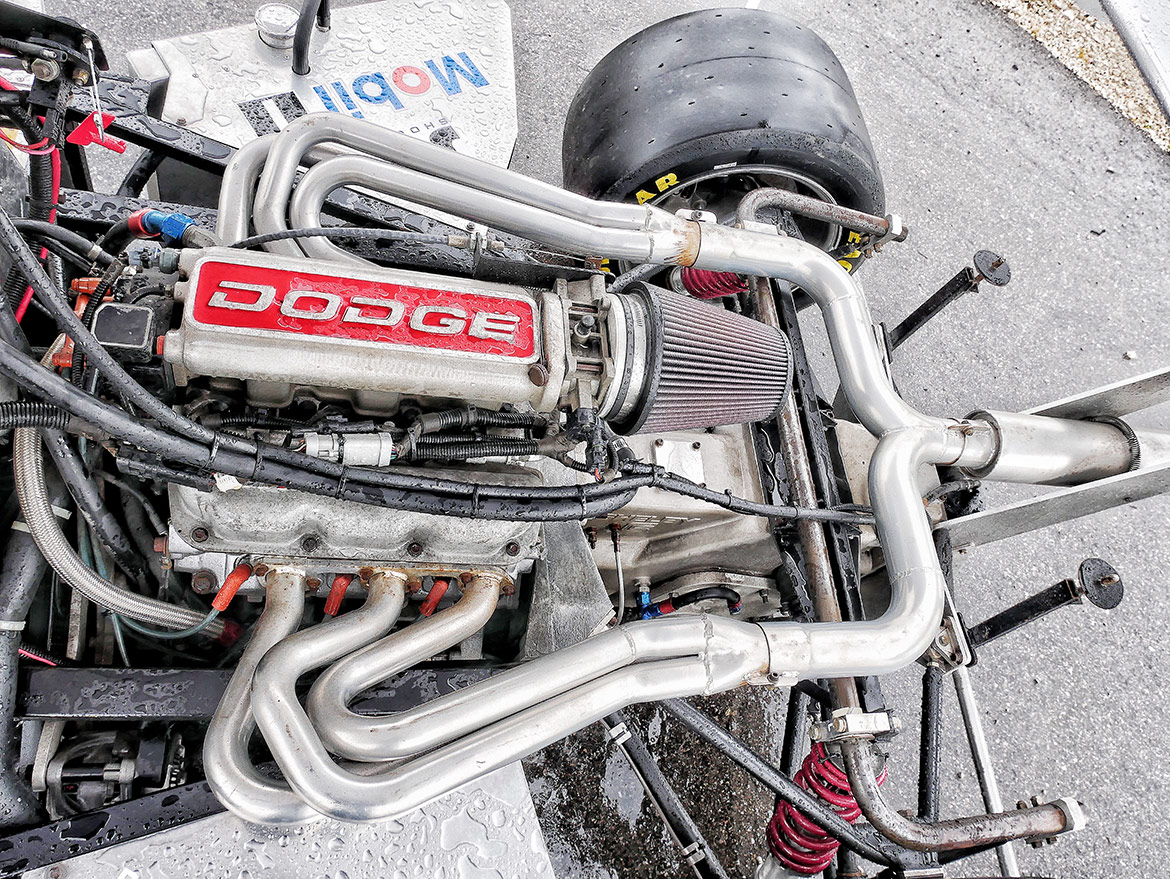 Matt Feher won the Warrior's Choice trophy for his unique "Big Daddy" Don Garlits Ram, a very limited edition truck from 1995. Only 180 were ever made, with even fewer sporting the flames on the front fender.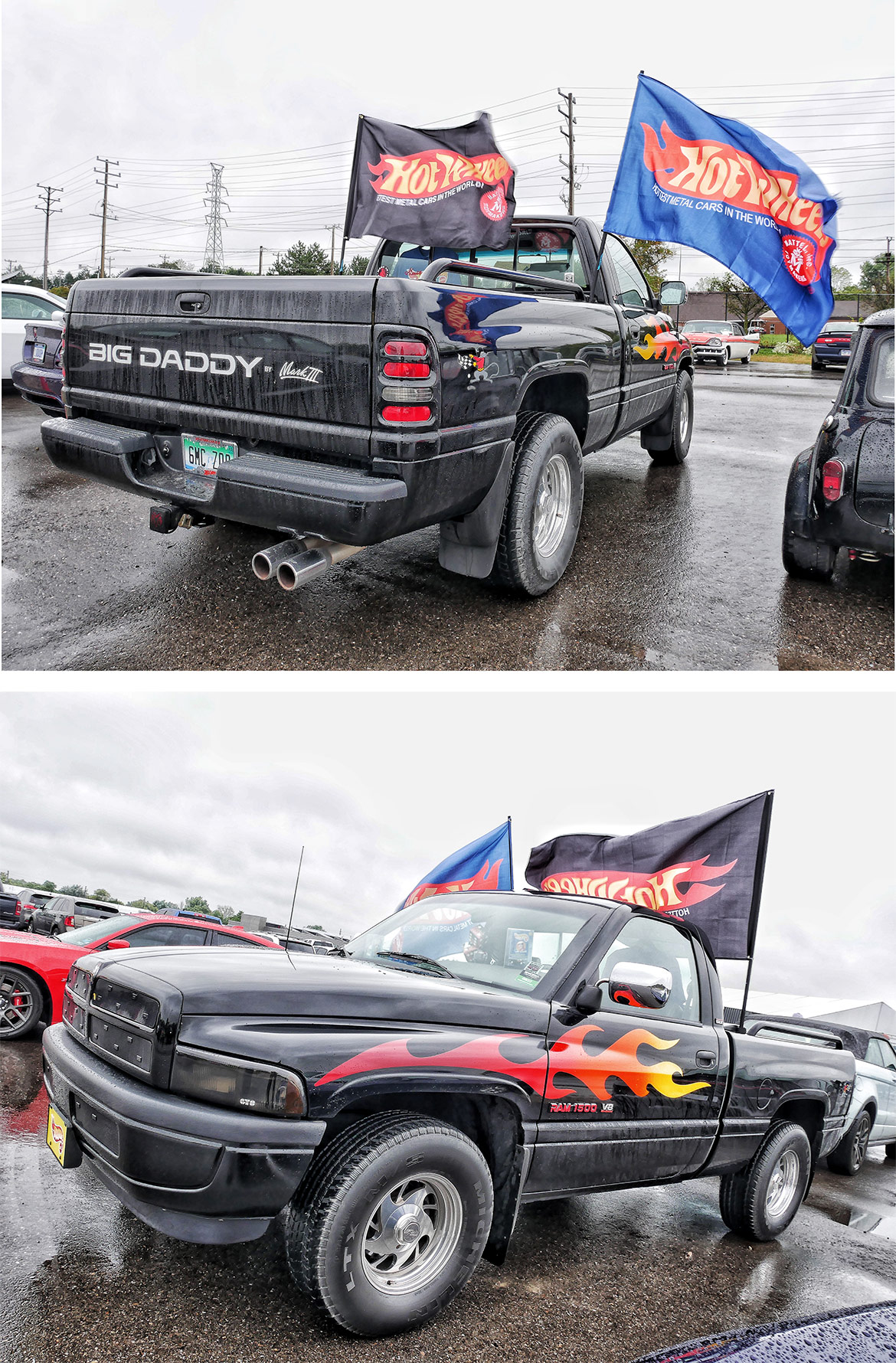 Project Beautiful – Inside and Out hosted the party to raise money for the following organizations. Help out if you can!
DC STRONG – a non-profit organization that brings personalized gifts and exciting experiences to children battling cancer in order to keep their spirits up and minds focused on finishing the fight.
KIDSGALA – a non-profit organization that hosts celebrations for children who have or are battling a life-altering event.
KIDS KICKING CANCER – a non-profit organization whose mission is to use martial arts to ease the pain of very sick children while empowering them to heal physically, spiritually and emotionally.
RAINBOW CONNECTION – a non-profit organization that makes dreams come true for Michigan children with life-threatening medical conditions.
Comments
Comments
Previous