No Reserve? No Problem!
3 years ago Events
Taking your collector car to auction can be nerve-wracking: will you make or lose money? Often, sellers will employ something called a "Reserve" that sets a minimum bid to sell. It's a double-edged sword, though – set the Reserve too low and you could lose money. Set it too high and you risk not selling the car at all.
Barrett-Jackson is taking the Reserve out of the equation this week in Las Vegas: The ENTIRE auction – cars and collectibles – will be sold at No Reserve. Craig Jackson, the Chairman and CEO of Barrett-Jackson, said this week, "We're headed to Las Vegas with an extraordinary docket of over 650 vehicles, all to be sold to the highest bidder. This unprecedented accomplishment means every Lot we've consigned for Las Vegas will find a new home." That immediately ups the excitement level of an already great event. How great? USA Today's Readers' Choice named the auction Best Attraction for Car Lovers.
Dodge is excited to be part of it, too; we're bringing our #DodgeThrillRides show, drifting Dodge Challenger SRT® Hellcats and Dodge Charger SRT Hellcats. You get to ride along with our pro drivers and it's included for free with your event ticket!
Now, let's look at a handful of Dodge vehicles that we'll watch with anticipation this week…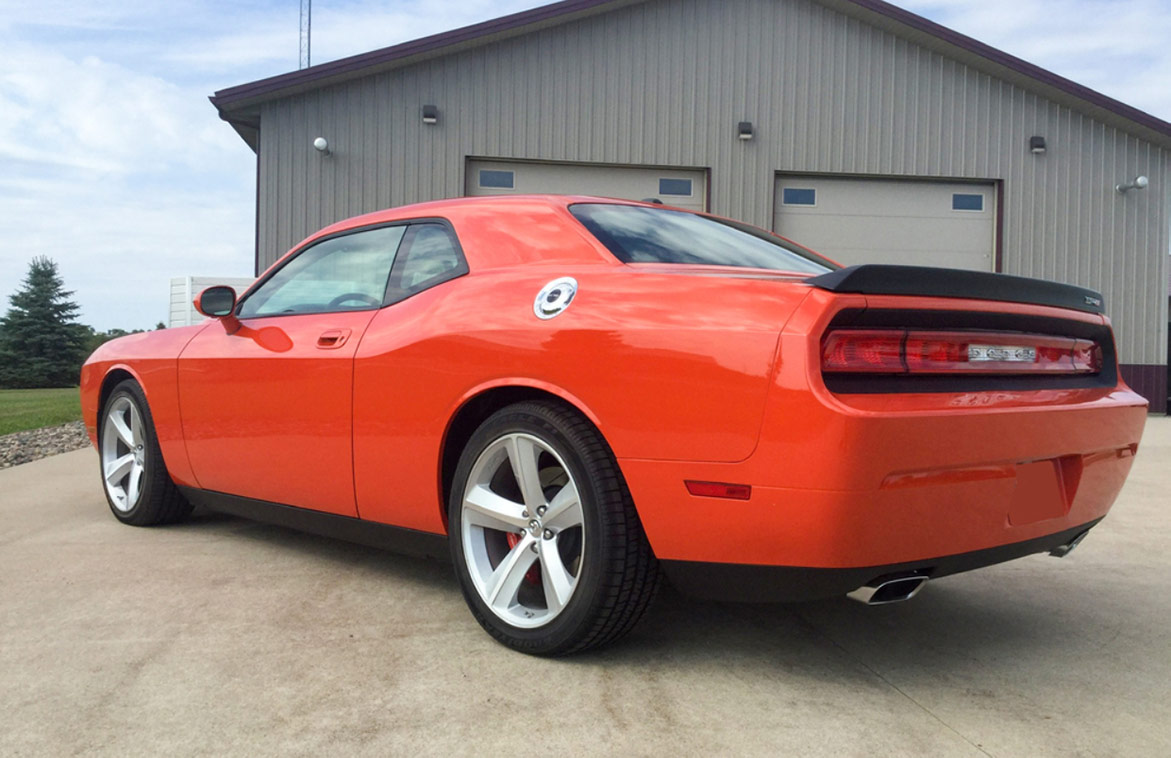 If a modern car can be a time machine, this is it! In 2008, Dodge set the enthusiast world on fire when we debuted the all-new Challenger SRT8. With a 6.1L HEMI® engine, 425 horsepower and HEMI Orange paint, it was something special. This particular car has only had one owner who put just 178 miles on the odometer.
1969 Dodge Charger R/T Custom "General Lee" AND 1973 Plymouth Satellite Custom Coupe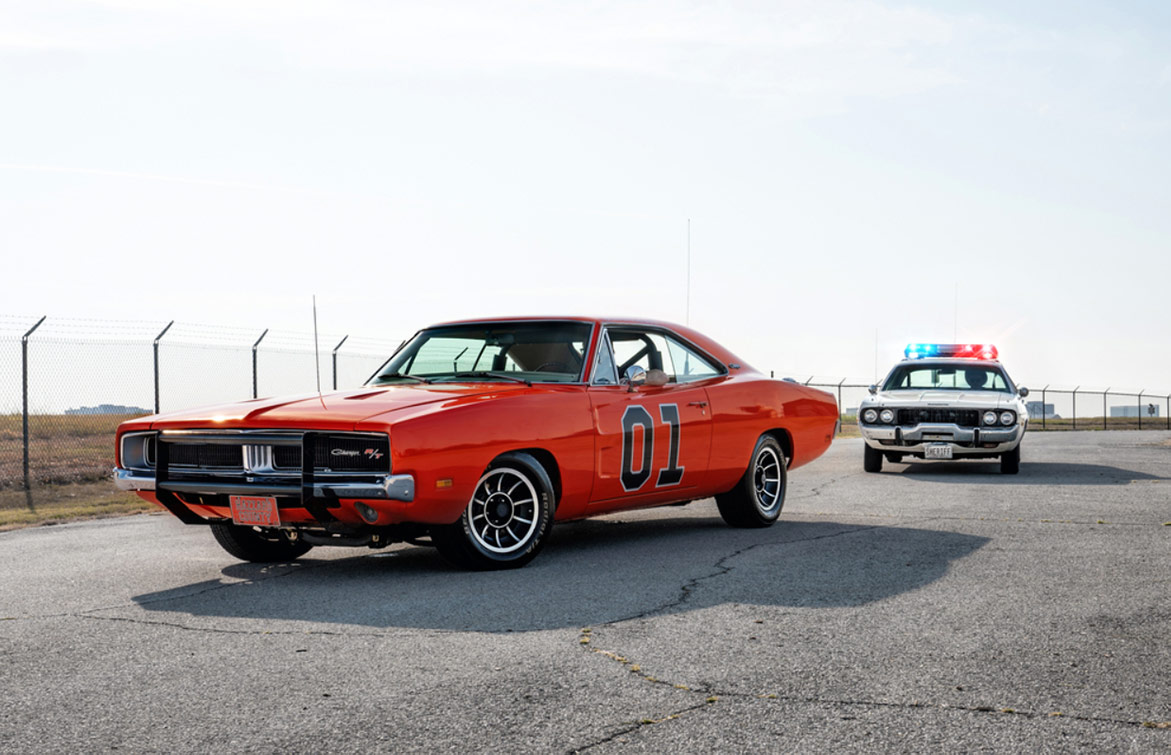 Not only is this a No Reserve auction, but these two cars are being sold as a pair. The highest bidder gets BOTH of these high-performance recreations, inspired by The Dukes of Hazzard TV show. The lots include "Dukes" memorabilia as well.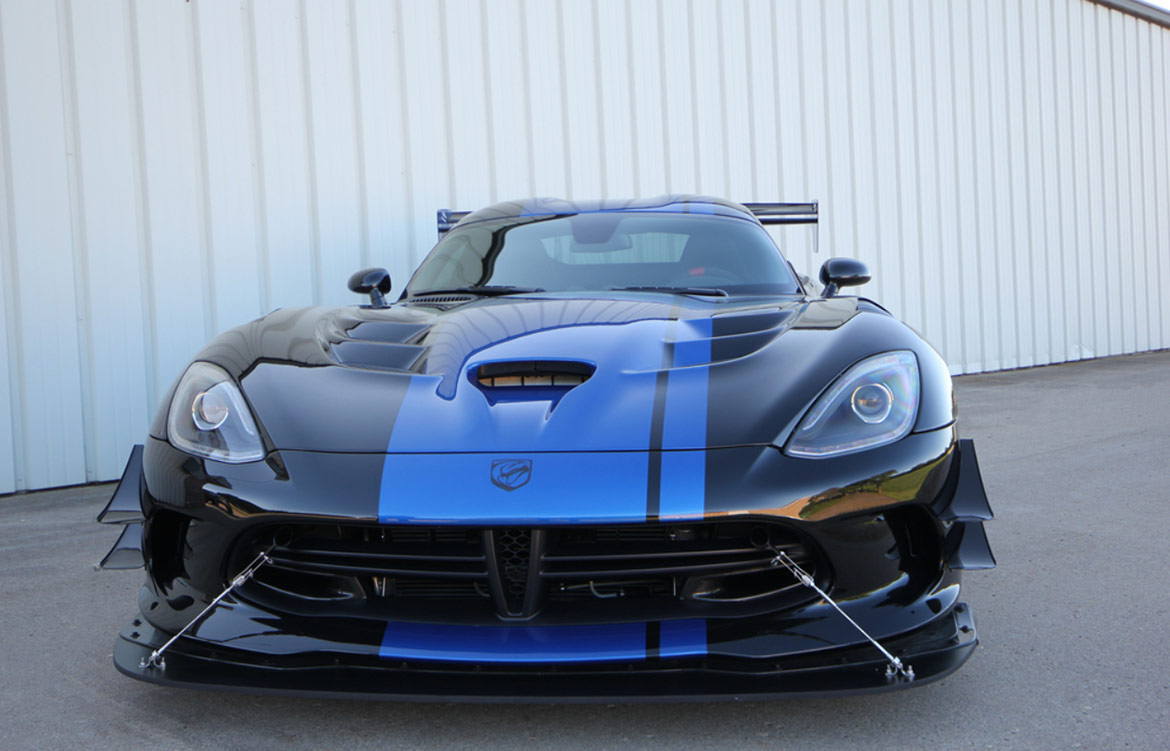 The Gen 5 Viper is quickly becoming a star at auctions – face it, it clicks all the boxes: it's rare, it has heritage … and it's SO sexy! This Viper came out of Dodge's 1 of 1 program – meaning it is the only one like it ever built – and has just 412 miles. Obviously, all the documentation comes with it, plus the build team signed the inside of the decklid!
2017 Ram ProMaster® 3500 Class B RV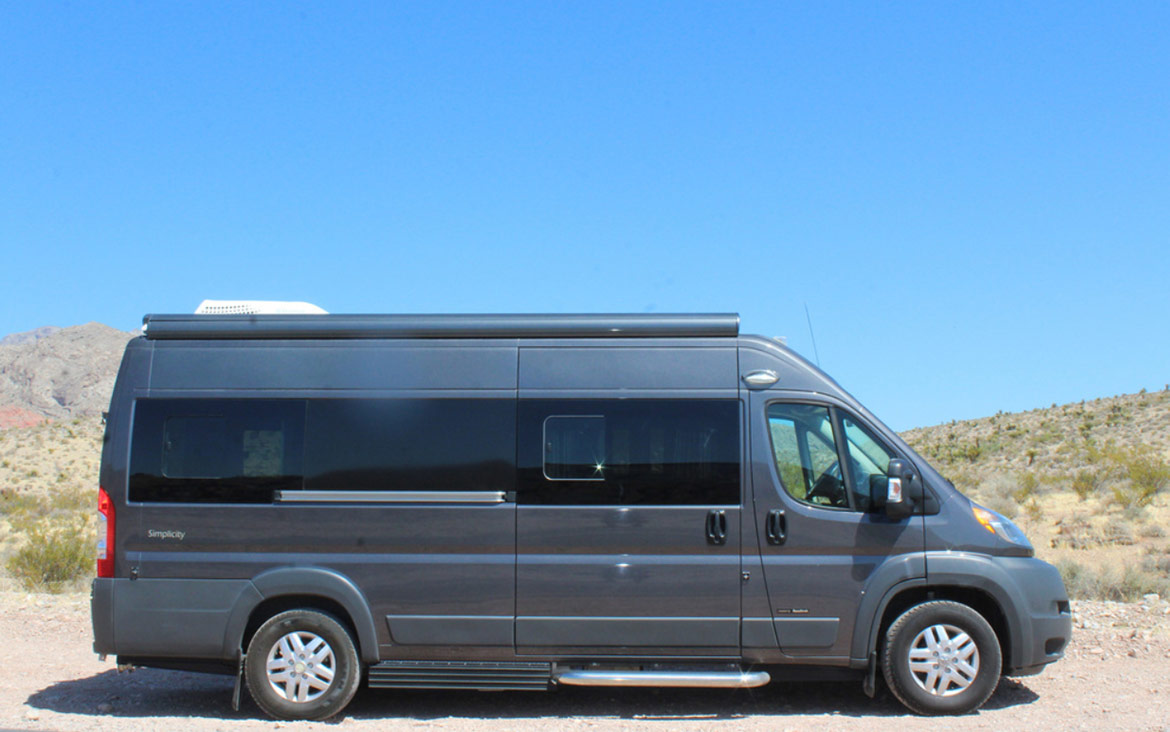 How do you follow up a 1 of 1 Viper? Go in a totally different direction! And that's what we have with this Ram ProMaster RV. With a Pentastar® V6 under the hood and a raised roof, it has the power and space you want in an RV, but it adds in luxury with leather seats and hardwood floors. Let's be perfectly frank here, this is not the normal type of vehicle you see at a Barrett-Jackson Auction … and that may mean you could get it at a great price if there's not much interest buried in a sea of supercars and classics!
The Barrett-Jackson Auction runs this week: Thursday through Saturday at Mandalay Bay on the world-famous Las Vegas Strip. We'll see you there!
Comments
Comments