Let's Kick Off the 2020 Mecum Season
3 years ago Events
Travel experts say Tuesday afternoon is the best time to buy airline tickets. That's important because if you've not purchased tickets for Orlando yet, you need to get a move on! We're just days away from kicking off the Mecum auction's 2020 season … and Dodge is back in a BIG way.
Sure, we have our #DodgeThrillRides returning for another year of shredding tires and banging HEMI® engines off their redlines … but we've added more. New ways to keep you entertained, new prizes to win and even the possibility of getting YOU behind the wheel on our closed course! Details on all of that are coming soon (although you'll see it firsthand when you come to one of our shows, hint hint!).
As usual, our season kicks off just down the road from all the amusement parks in central Florida at the Osceola Heritage Park facility in Kissimmee – acres upon acres of the most incredible collector cars and some VERY special Mopar® vehicles. Let me drop a couple names: Dana Mecum and Tim Wellborn. Obviously, Dana is the patriarch of the Mecum family that runs the auction company. And, if you've been in the Mopar hobby for any time, you likely recognize Tim's name: He's the curator and owner of the Wellborn Musclecar Museum and one of the most genuine car guys you'll ever meet. They've teamed up to sell several of Tim's most iconic cars at this year's show. Let's check out a few…
1971 Dodge HEMI® Charger R/T Sunroof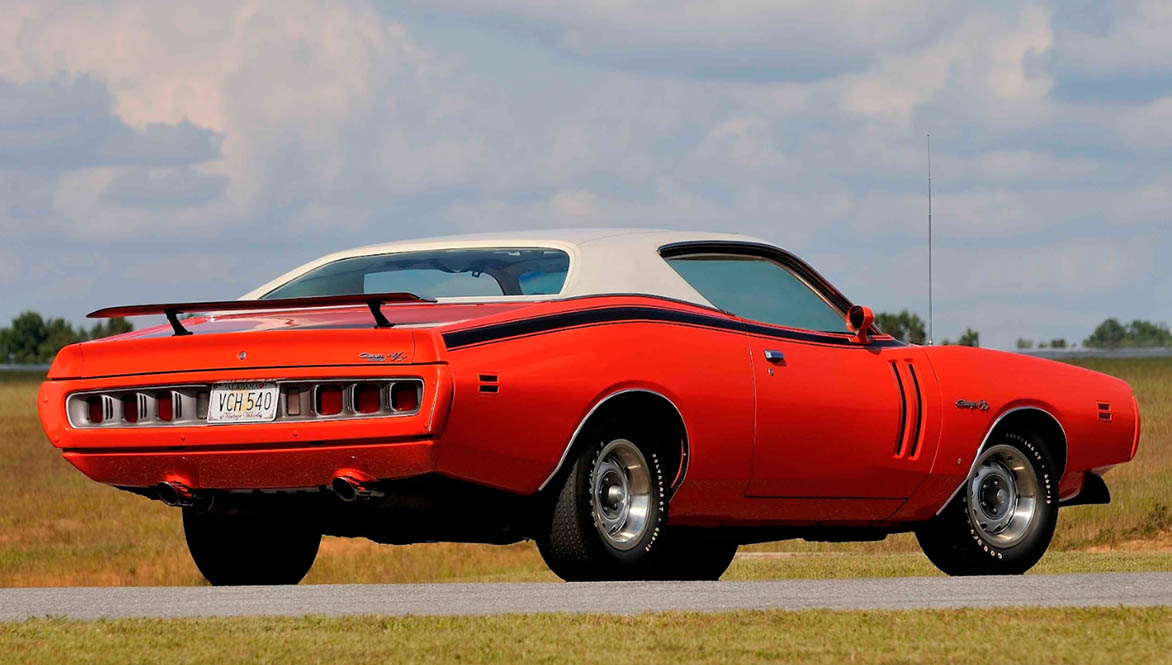 Wellborn has been THE expert on HEMI Chargers for decades and when one of his comes up for sale, you know it's a special car. This is recognized as the most heavily optioned '71 HEMI Charger in existence – sure, it's one of only 63 '71 Chargers with the HEMI engine, but it's one of just two that got a sunroof too. In fact, according to Tim, fewer than 10 HEMI engine-powered cars came with sunroofs across all of the Chrysler brands in 1971 … talk about exclusive! And celebrity provenance is fun to add; this car was once owned by NFL linebacker Kevin Greene. This is a big money car and could push a half million dollars when it crosses the block.
1971 Plymouth HEMI GTX Sunroof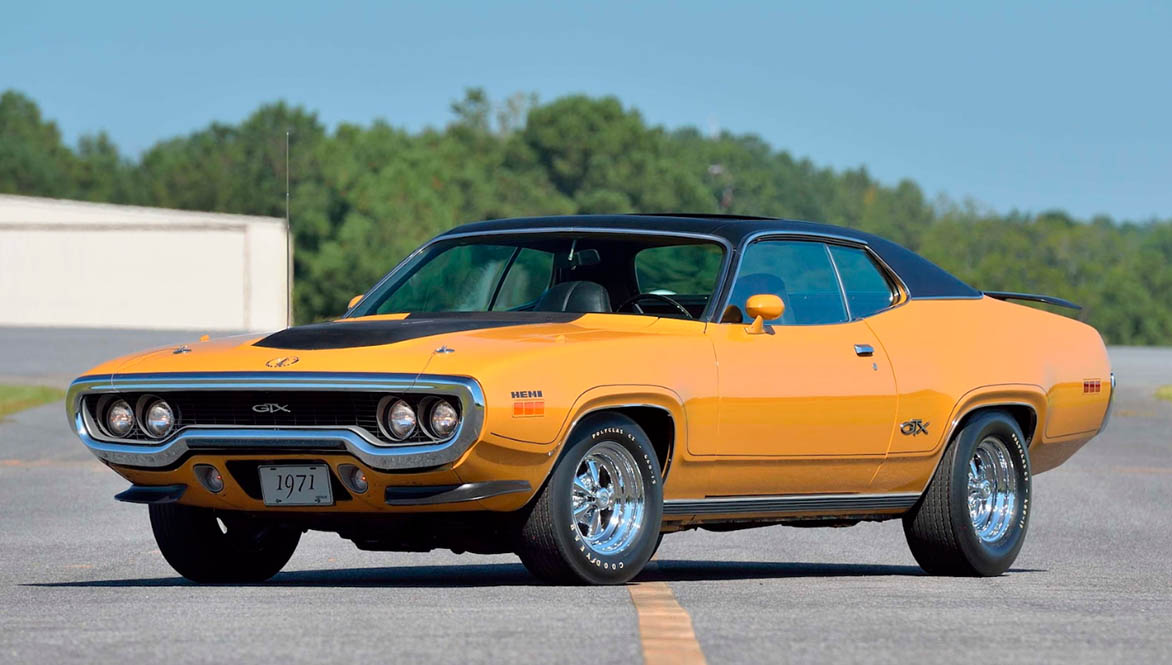 This car was the single most expensive HEMI engine-powered car ever ordered from Chrysler! A decorated soldier wanted it when we got back from service, and when new, the sticker clicked all the way up to $6,592.75. To put that in perspective, the average new car in the USA that year was just a touch over $3,700! Obviously, it has all the numbers, all the documents, all the panache. Tim has had it as a centerpiece in his museum for years and those in the know think it could top $450,000.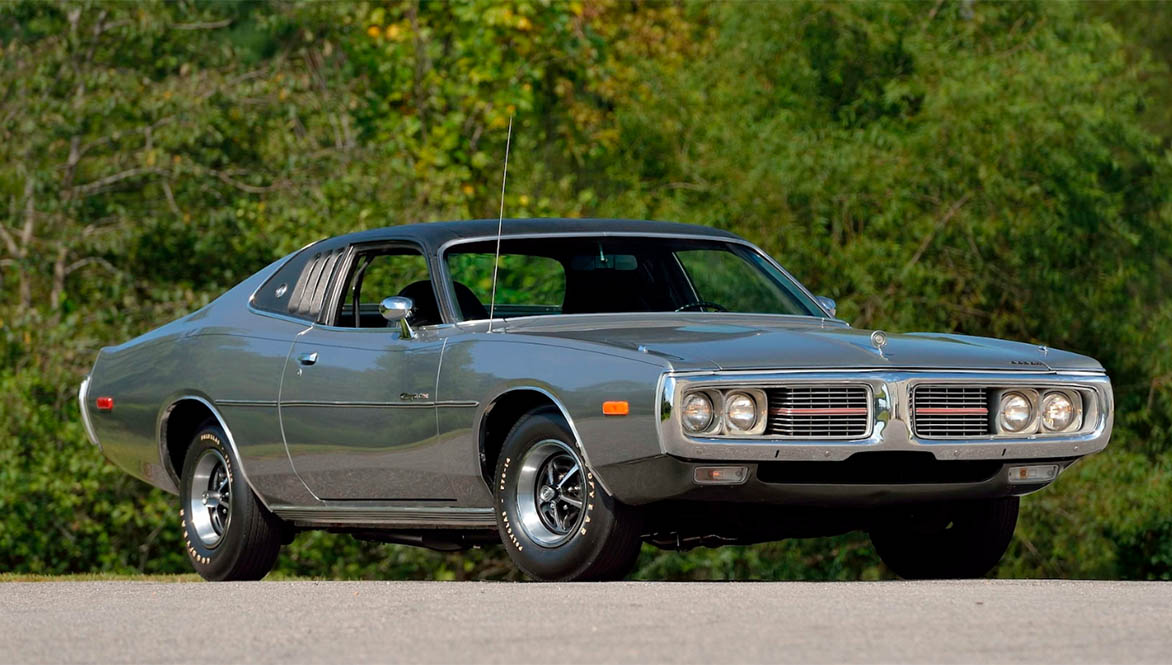 Okay, those first two cars are amazing examples of what top-level HEMI engine-powered cars can be … but what about something for the rest of us? Wellborn is selling some of those too! This 1974 Charger SE is a 318/automatic car, an unrestored survivor in Tim's favorite color combination of grey paint over black interior. This car could sell for as little as $25k!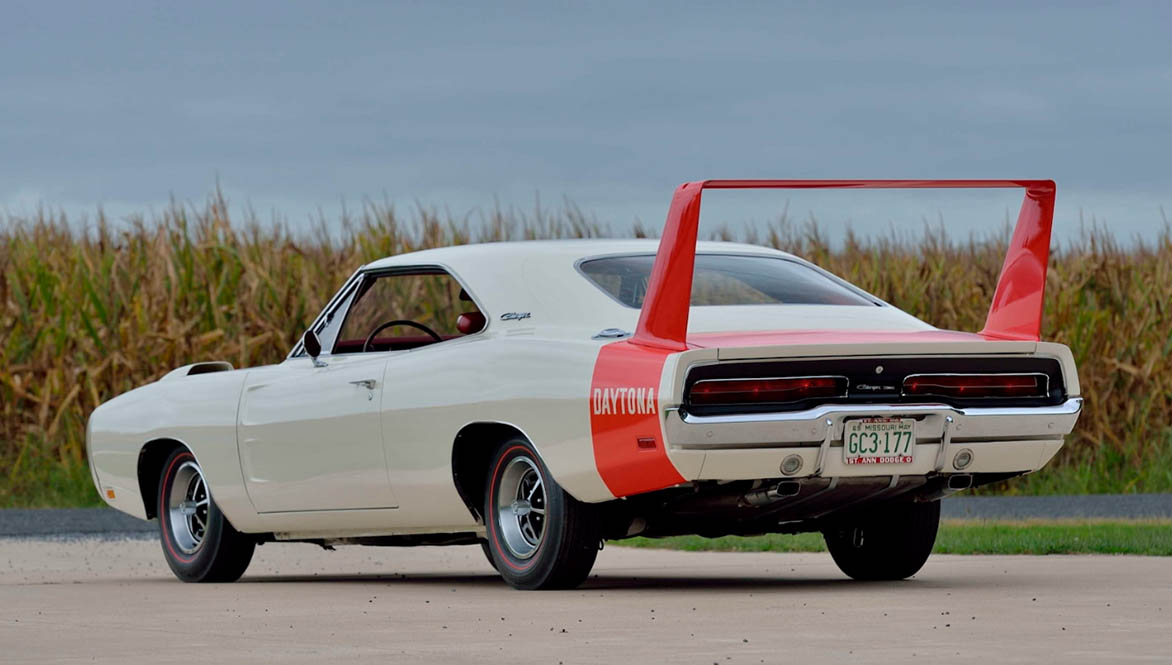 For 2020, Dodge has released a very limited-edition Charger SRT® Hellcat Widebody Daytona to celebrate 50 years since the iconic winged warrior turned NASCAR on its head. That original car has become the stuff of legends and this particular car stands out among the elite. Of course, the car is nearly perfect, but even more unique is that this is one of only two ever built in white with red wing and red interior. It comes with its original broadcast sheets and has been featured in a number of publications. Figure this level of awesomeness will set you back somewhere in the $300,000-$350,000 range!
The Mecum auction runs from January 2nd through the 12th and is the biggest of all the Mecum events this year. Certain days are Automobilia only, so you may want to check www.Mecum.com to see what's happening the days you'll be around. Because, you'll want to be around, right? Now hurry up and get that ticket booked. We'll see you there!
Comments
Comments