NMCA Dodge/Mopar® HEMI® Shootout Continues
4 years ago Events Video
Calling all Dodge/Mopar® drag racers! Dodge and Mopar have teamed up again this year with the NMCA to bring back the Dodge/Mopar HEMI® Shootout. For those of you still in the dark, this partnership gives owners of 2005 and later Gen III HEMI engine-powered Challenger, SRT® Demon, SRT Hellcat, Charger, 300 and Jeep® vehicles the chance to drag race their beast at NMCA races for free. Free, you say? Yes, you read that correctly…FREE! This program is the quickest growing segment in the NMCA and allows the first 75 registrants at each of the NMCA's six events to race their vehicle compliments of Dodge and Mopar.
The 2020 NMCA racing season will begin this weekend in Bradenton, Florida, with the NMCA Muscle Car Mayhem. It's been a long winter and we can't wait to step into the sunshine, smell the burning rubber and mingle with all of you HEMI Shootout competitors.
DodgeGarage will also be onsite capturing photos and videos for our 2020 Weekend Warriors series. So while we wait for the track to be prepped for the first drag racing event of the season, check out some of our Weekend Warriors from the 2019 season and we will see you there!
Comments
Comments
Previous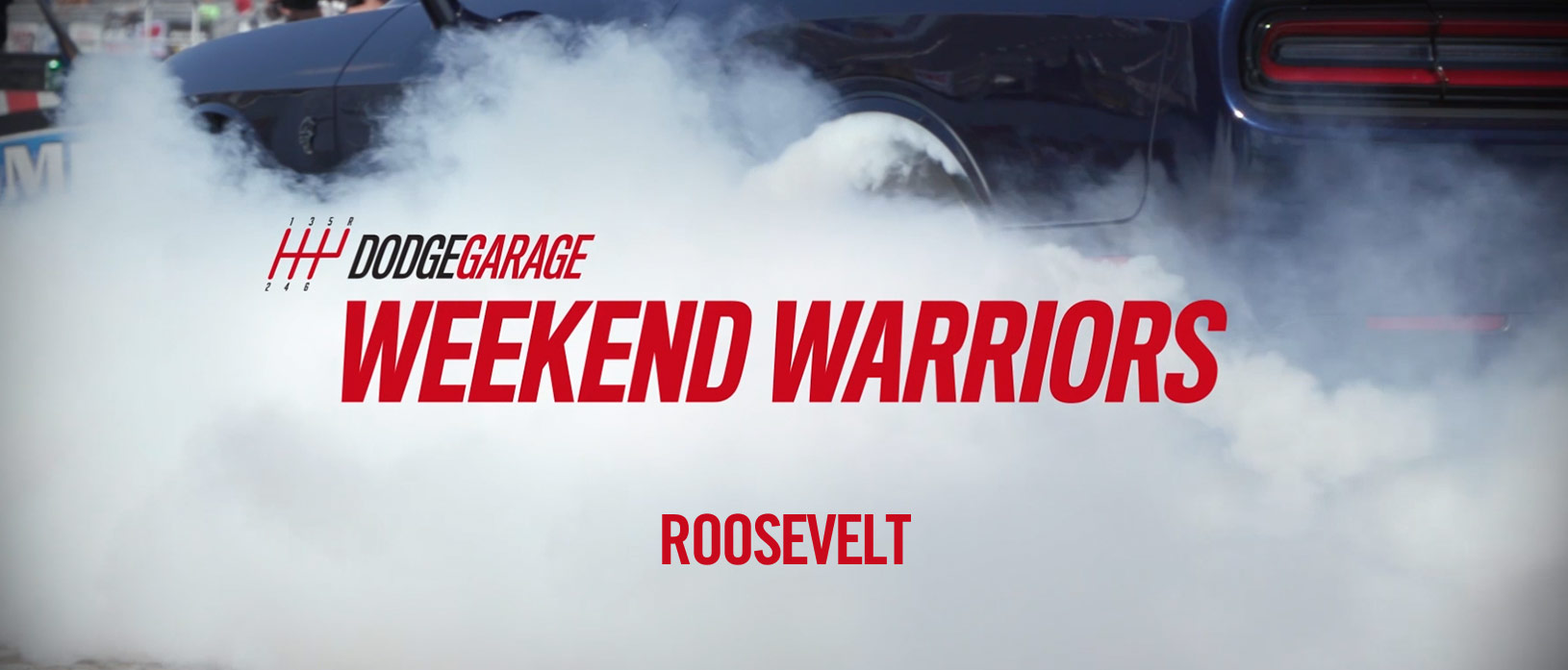 Next