Perfect Storm – Mecum Glendale Recap
4 years ago Events
What an odd week: We had the time change, a full moon, Friday the 13th, the coronavirus and out in Phoenix, extremely rare torrential rain storms for three straight days.
We were in the Valley of the Sun for the second annual Mecum Glendale Auction and you could feel the odd vibe. When it rains in the desert, things shut down similar to when it snows in Atlanta. Add in concern over the coronavirus pandemic and it was awkwardly quiet.
The lighter crowds also meant fewer in-person bidders and at times it felt like a buyers' event. A number of No Reserve cars sold for surprisingly low prices.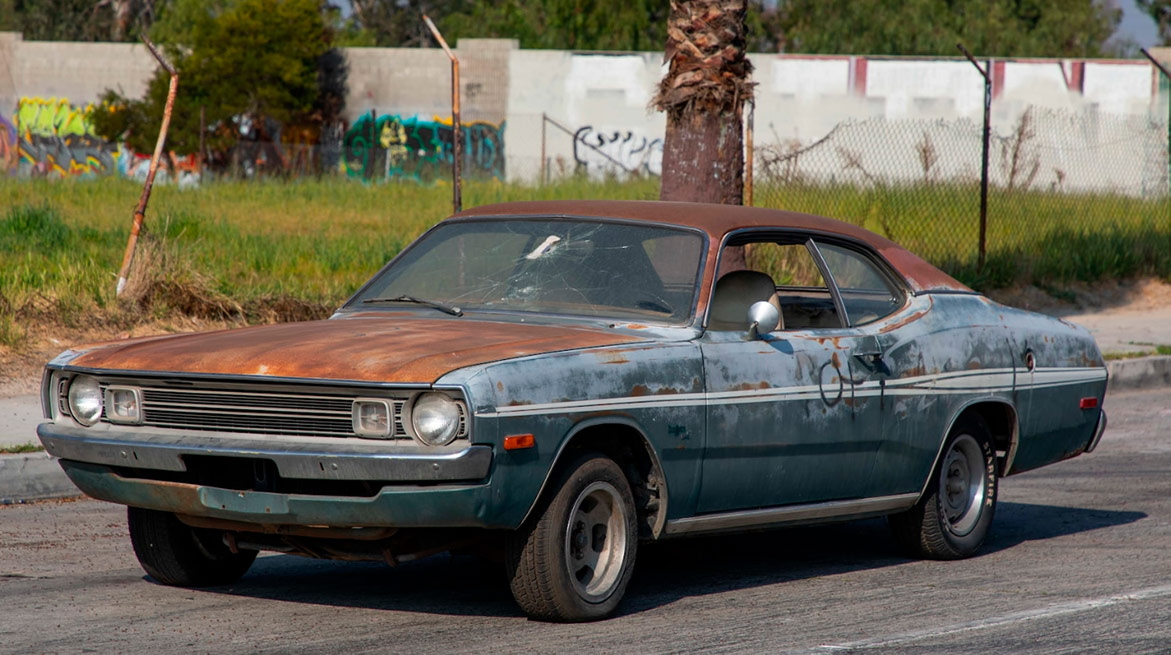 With the excitement around the 2018 Dodge Challenger SRT® Demon, original Demons from the early '70s are once again in demand. This one is a restoration candidate, but it IS a real Demon. It sold for just $3,850.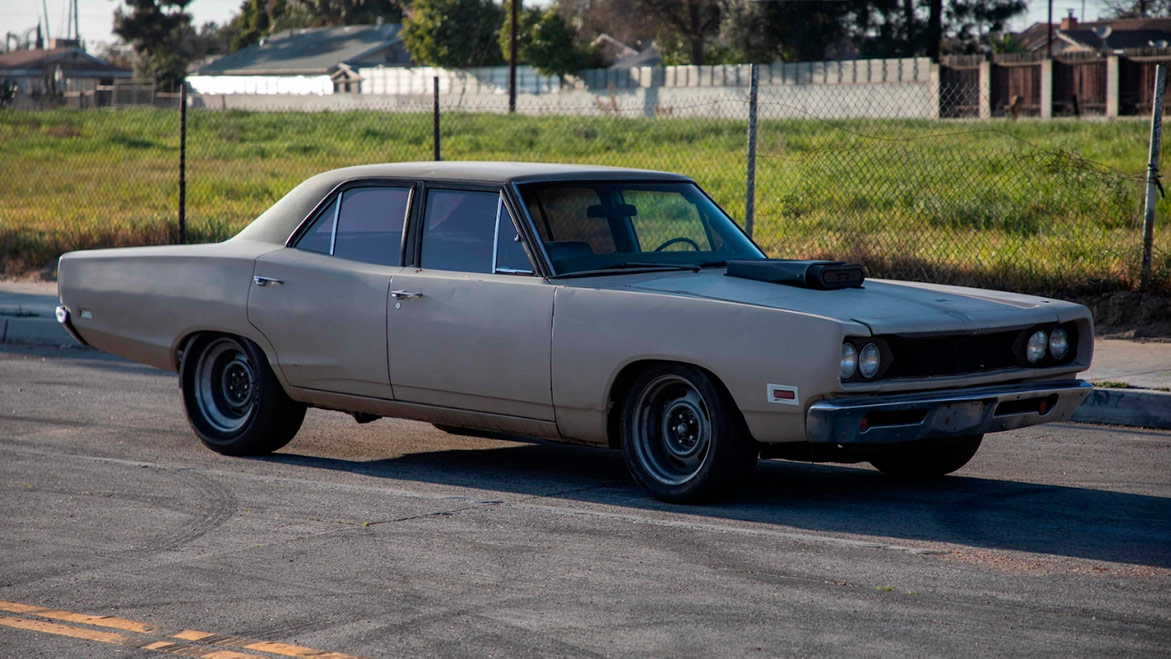 Like the Dodge Demon above, this one comes from Cinema Vehicles, a company that rents cars and trucks for television and film productions. And like the Demon, this one isn't a show winner. However, it is a great story and was sold for pocket change: just $1,375!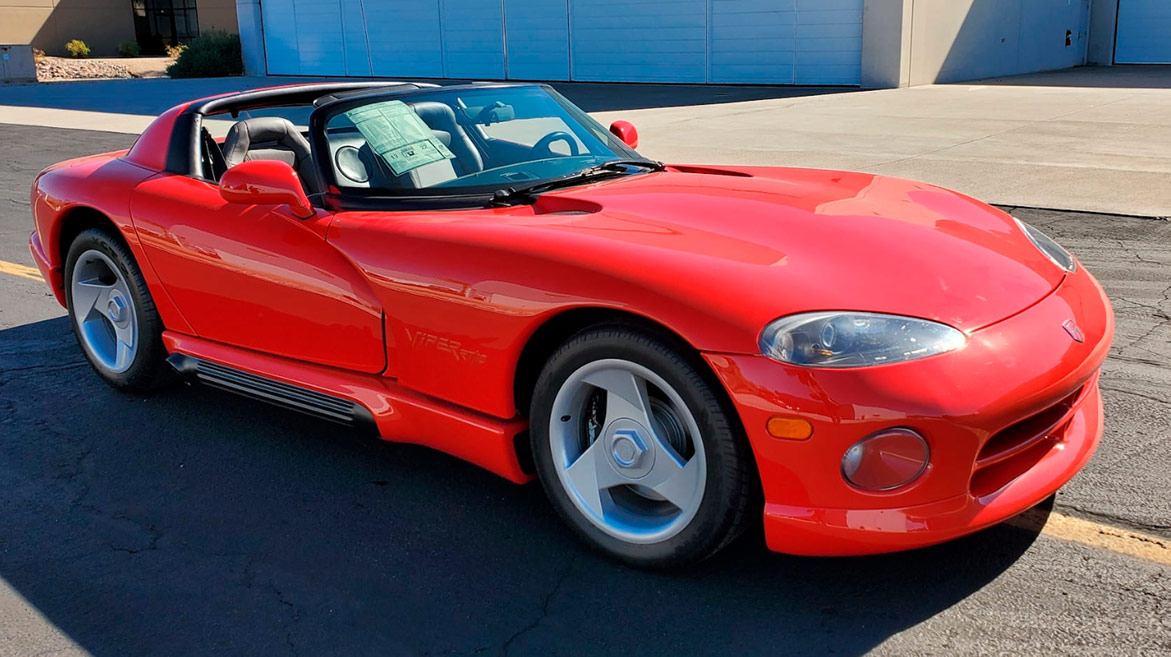 Recently, Classic Motorsports Magazine called the original Dodge Viper "more attainable than you thought." Certainly, there are still some deals out there, but unmolested cars are creeping up in cost as collectors recognize the Viper's importance. This Gen 1 is essentially a brand-new car, number 54 of the 250 built that first year and showing just 772 miles on the clock. It sold for an accordingly impressive $81,400.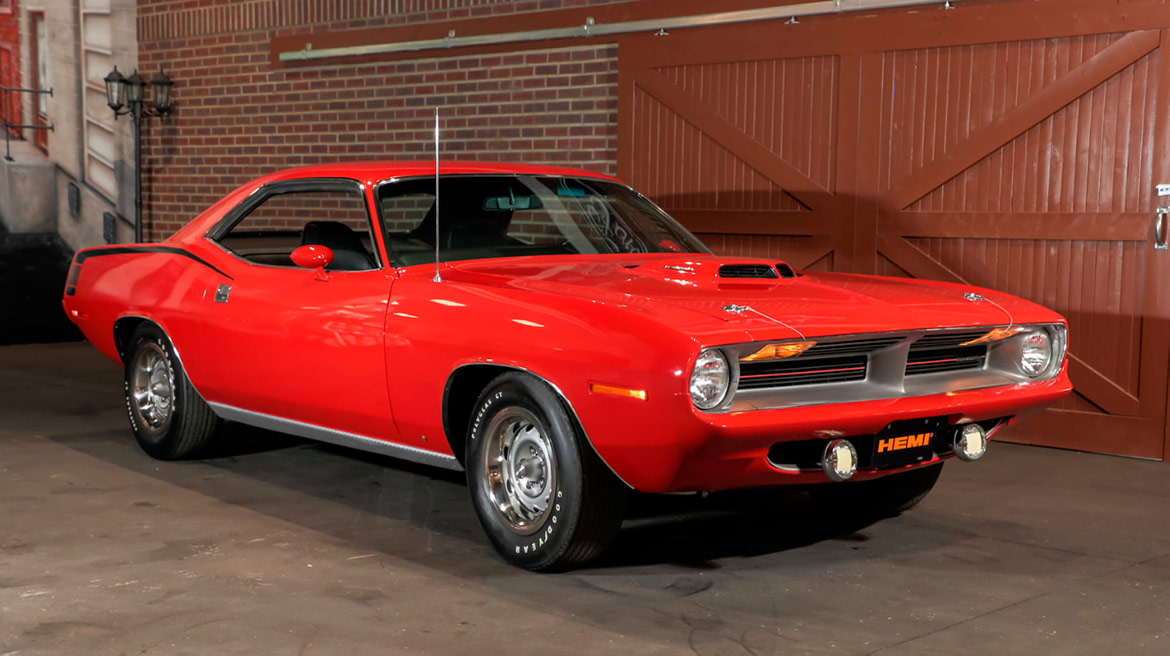 Any real HEMI® car done to this level is a six-figure machine, and this amazing car is no different. All original, 2,800 miles, 4-speed, Super Track Pak. The pre-sale estimate was that this car could fetch up to $180,000, but when the hammer dropped, it sold for $150,700… still a nice number but no doubt the seller would have liked more.
Despite all the funkiness, our Dodge Thrill Rides were in full swing with what turned out to be one of the more impressive tracks we've had: It was bad fast and featured the single longest continuous drift that we've done in recent years! Additionally, we did another Dodge Power Party where guests get to try out our cars on an autocross course. (Hint: if you're lucky enough to get an invite to one, reply IMMEDIATELY; they're first come first serve and we've sold out within minutes each time!) Big congratulations to Andrew and Bruce, a father and son who battled it out for the fastest time of the day.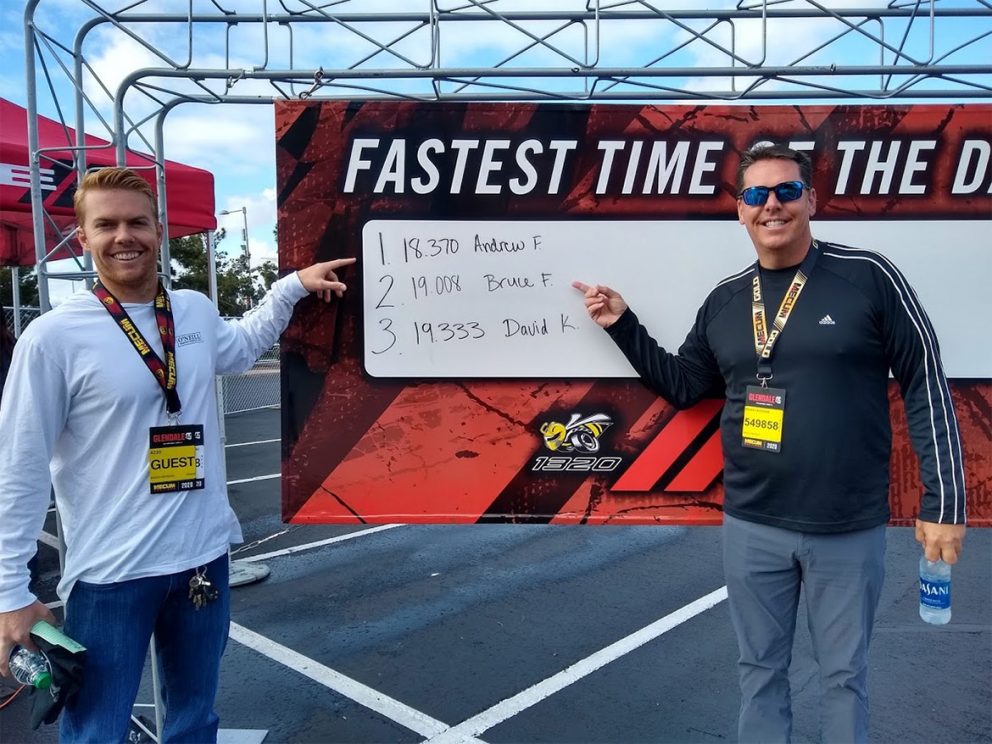 Plus, when the rain finally cleared, we got treated to a double rainbow over our Dodge Charger and Challenger SRT Hellcats!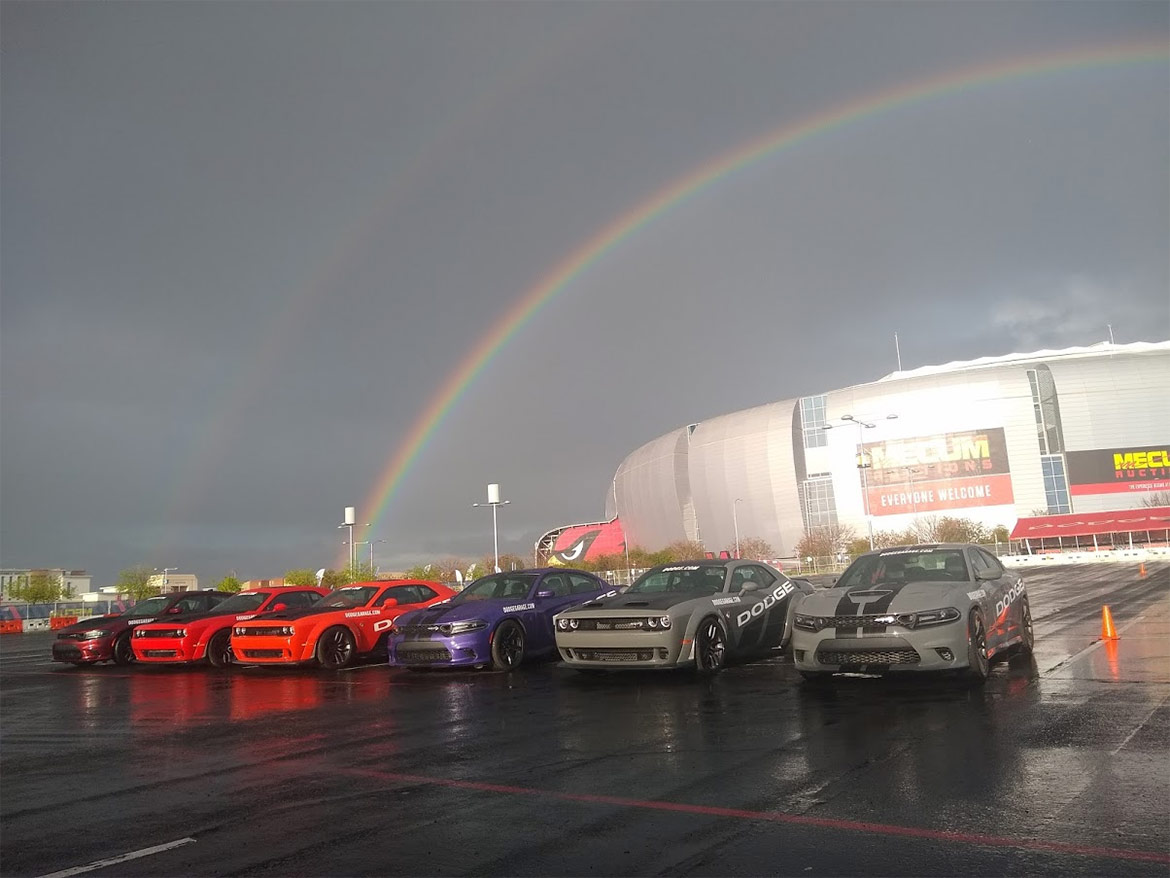 With all that's going on regarding the coronavirus, we're obviously paying attention to make sure everyone is as safe as possible, and as of this writing, we're expecting to be at the next Mecum auction in Houston April 2-4, but keep your eyes open as that event gets closer.
Comments
Comments