Wet & Wild Out West: Mecum Glendale Preview
2 years ago Events
It's been said that rain in Phoenix is the equivalent of a snowstorm in Atlanta: It doesn't happen often but when it does, it catches everyone's attention. We're in the Phoenix metro area this week for the latest Mecum Auction in Glendale… and it's going to rain. So, what's that mean? If you're visiting from a cold, wet and/or snowy climate, you'll be fine… but keep your eye out for folks who aren't used to the weather.
In fact, according to TripSavvy.com, here are some tips for driving in the wet out in the desert:
Windshield wipers dry out: Make sure yours are fresh and work properly.
Roads can be extra slick in a wet desert: Because rain is so rare, there's a lot of buildup on the roadway. When it rains, that grit and oil wash up, creating a slick mixture that can catch drivers off guard.
Phoenix rarely gets consecutive days of rain, but it will this week. That means washes and low places could fill up with water. If a road is flooded, don't assume you can drive through it.
Now that you're safely headed to Mecum Glendale, let's check out some of the hot rides we're watching…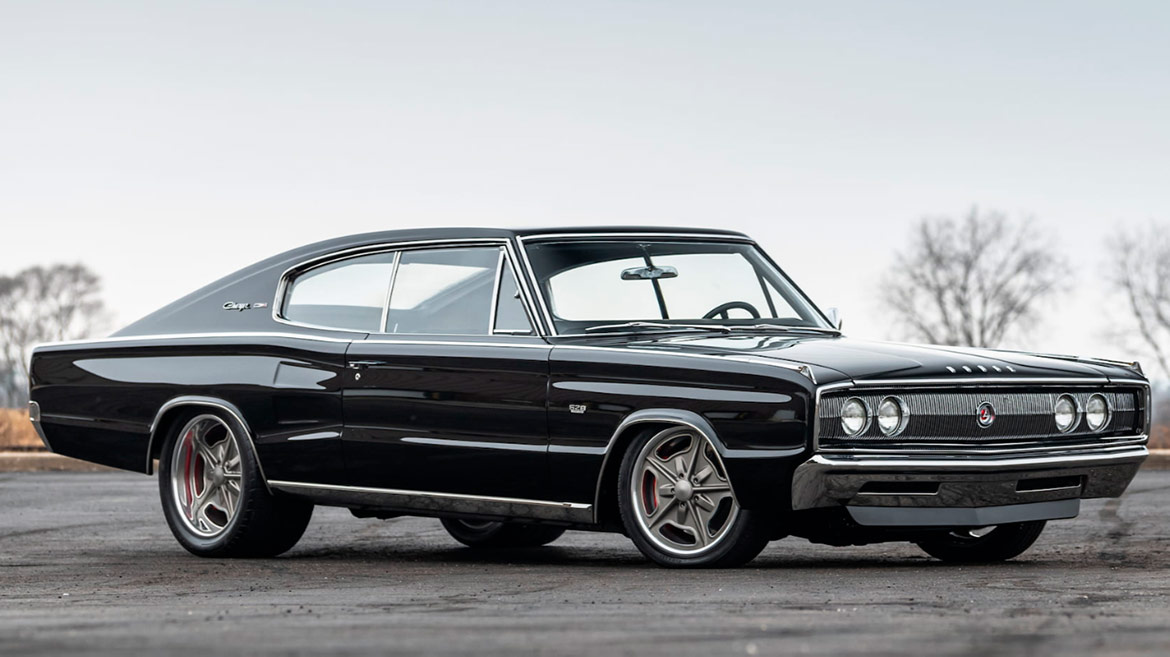 This car is stunning! Everything is done to the highest level; from the paint, to the interior, to the Viper brakes and certainly to the 651-horsepower HEMI® engine under the hood. Best of all, it's easy to find: It's directly next to our Dodge display near the end zone inside the stadium.
1970 Dodge HEMI Challenger R/T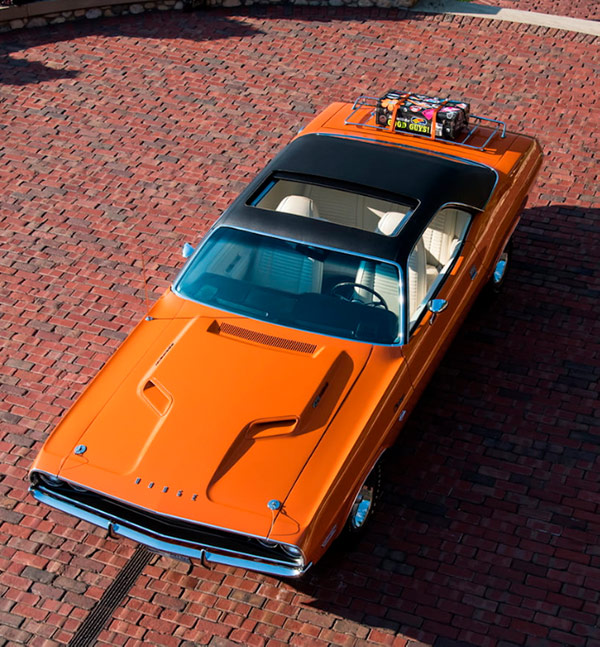 You know this car. You've seen this car. You want to own this car. In a world where owners come up with oddball combinations of options to have a "one of one"… this is truly the high water mark as the only 1970 HEMI Challenger with a sunroof. Interestingly, this sold at last year's Indianapolis auction for $660,000. It should be interesting to see how the market has changed in the past year.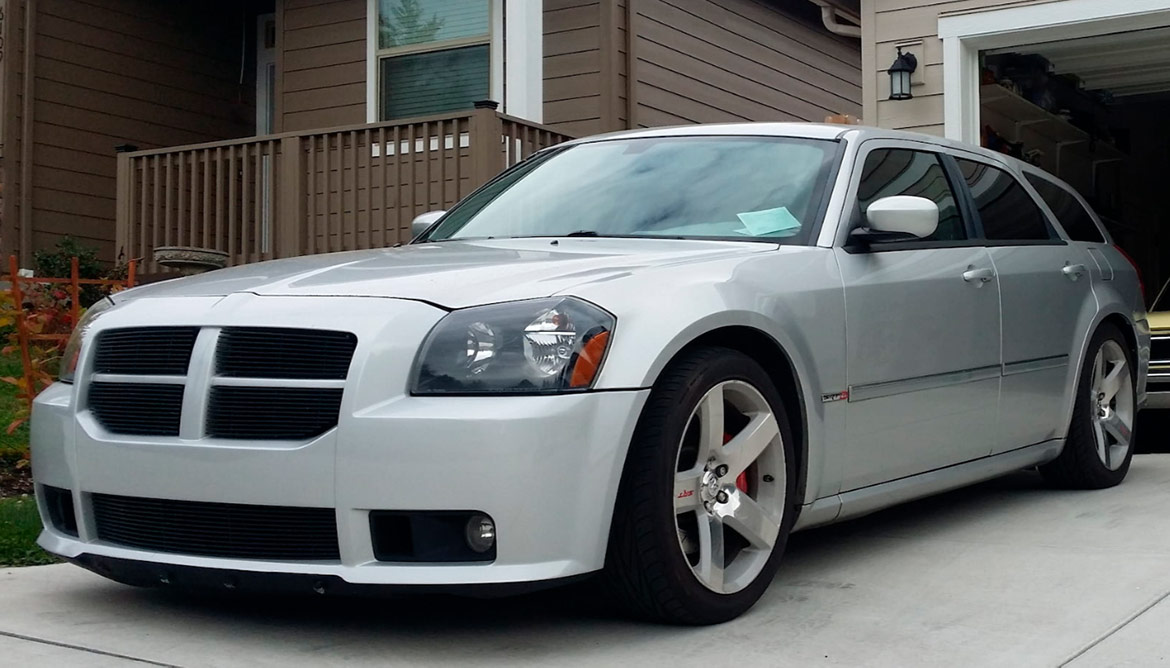 There are two kinds of people in the car enthusiast world: Those who love wagons and those who are wrong. When Dodge brought out the Magnum, it was a brilliant mix of style and utility. When the SRT® team got hold of it, they added shocking performance. In fact, back in the day, we would drift these 6.1L HEMI engine-powered haulers at events all over the country. As you can imagine, folks who didn't know what these cars were would be totally blown away! This particular car is clean, fast and could potentially be a real bargain.
1985 Chrysler Town & Country Wagon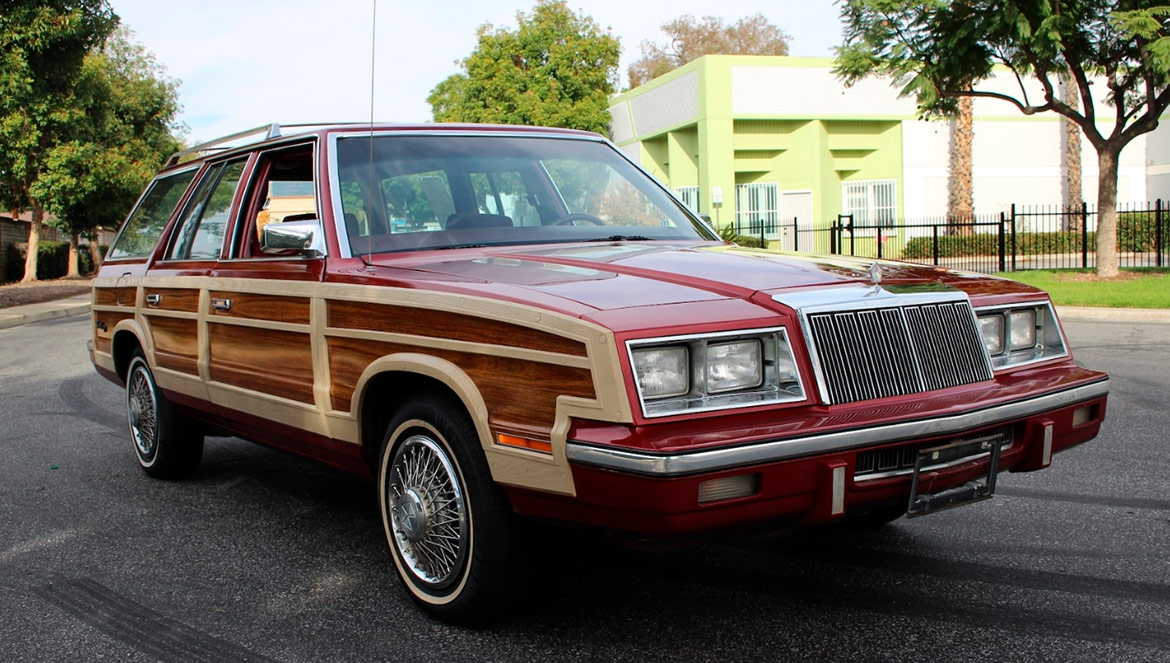 The name Town & Country was first used in 1940. It was a proper luxury car and known for sophistication and technology. In recent years, the Town & Country name was used on Chrysler's minivans. But back in the 1980s, the Town & Country was based on the K platform and featured a less-than-memorable fake wood grain body treatment. That said, this particular car is beautiful. You can't help but smile when you look at it; it's a total time machine. Is it worth much? Of course not! But, that's not the point. This is a part of our childhood.
Of course, the Dodge Thrill Ride show is back in action this week… and even in the rain, we'll drift our SRT Hellcat Chargers and Challengers around the course, giving you a chance to ride shotgun with our Dodge drivers.
Despite the chance of a shower, the Mecum Auction here in Glendale, Arizona, runs through Saturday and we hope to see you here!
Comments
Comments
Previous