Hit the Gas, the 30th Annual Carlisle Chrysler Nationals Will Be at Wide Open Throttle!
3 years ago Events Gallery
Despite the pandemic that has immersed the nation in lockdowns, quarantines and social distancing, the 30th annual Carlisle Chrysler Nationals is ready to bring Mopar®-loving gearheads together this weekend. With the state of Pennsylvania easing restrictions on public gatherings, this major car show for all things Dodge and Mopar has been green-lighted by local government officials and as they say, the show will go on.
For 2020, the Carlisle Chrysler Nationals will look back on the iconic Dodge and Plymouth muscle cars of 1970 models and they'll be prominently featured throughout the massive show grounds. Historic nameplates like Challenger, Charger, Road Runner, 'Cuda and others that made Dodge and Plymouth brands to be reckoned with both on the street and drag strip will be on display. There's also a Mopar Survivors display that showcases untouched vehicles that have endured the ravages of time but still look and run like new.
The Carlisle Chrysler Nationals is famous for its huge swap meet area that has hundreds of vendors selling everything from hard-to-find vintage parts, collectibles and literature, to rare cars in need of some TLC and a restoration.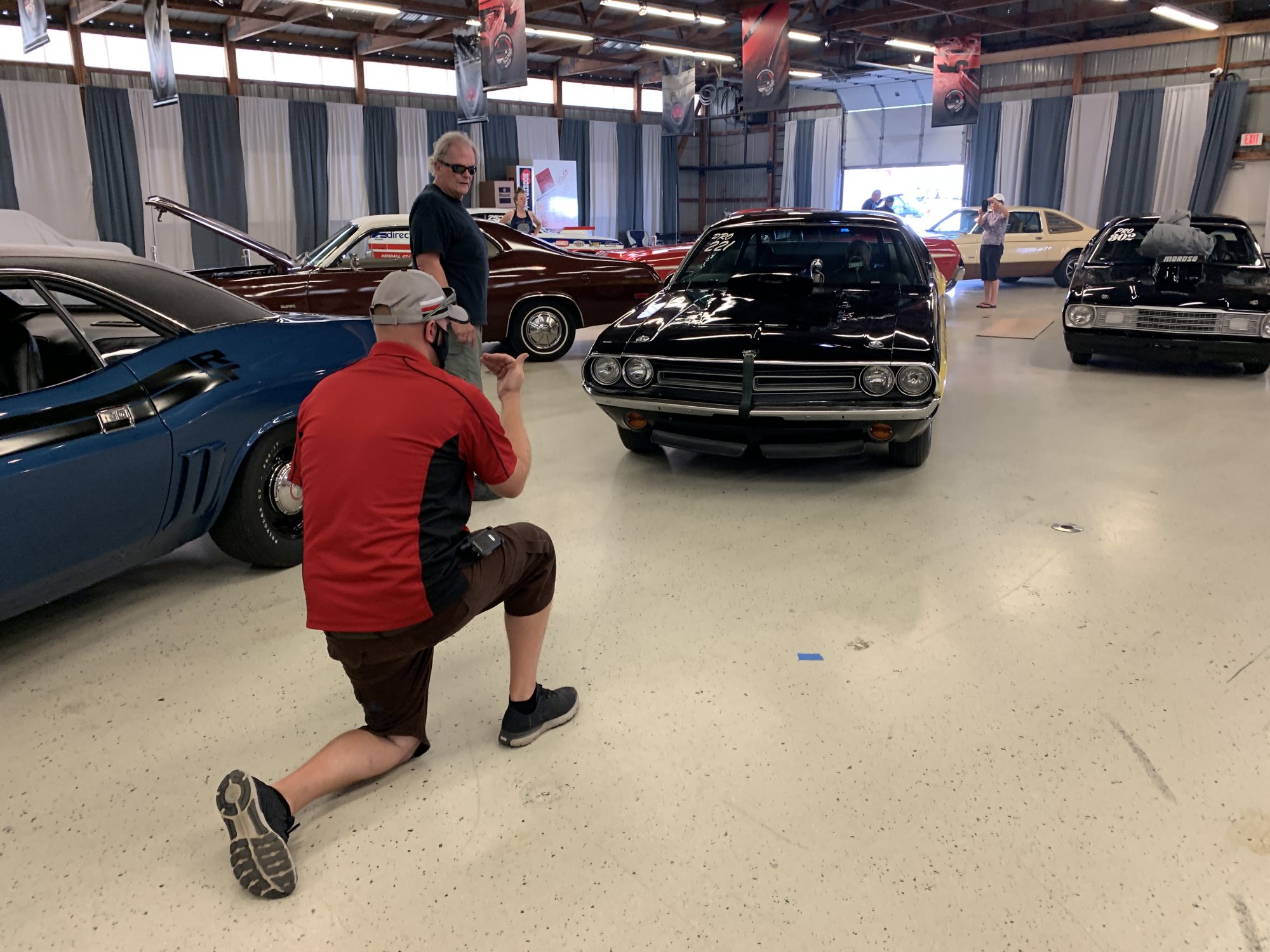 Each year, the Carlisle Chrysler Nationals event organizers also assemble a collection of vehicles that highlight some of the best examples of Mopar machines. In Building T at the Carlisle Fairgrounds, there will be 50 years of the Dodge Challenger, Plymouth Superbird, Plymouth Dusters and infamous Pro Stock racecars. We were on hand as some of these high-horsepower machines began moving in.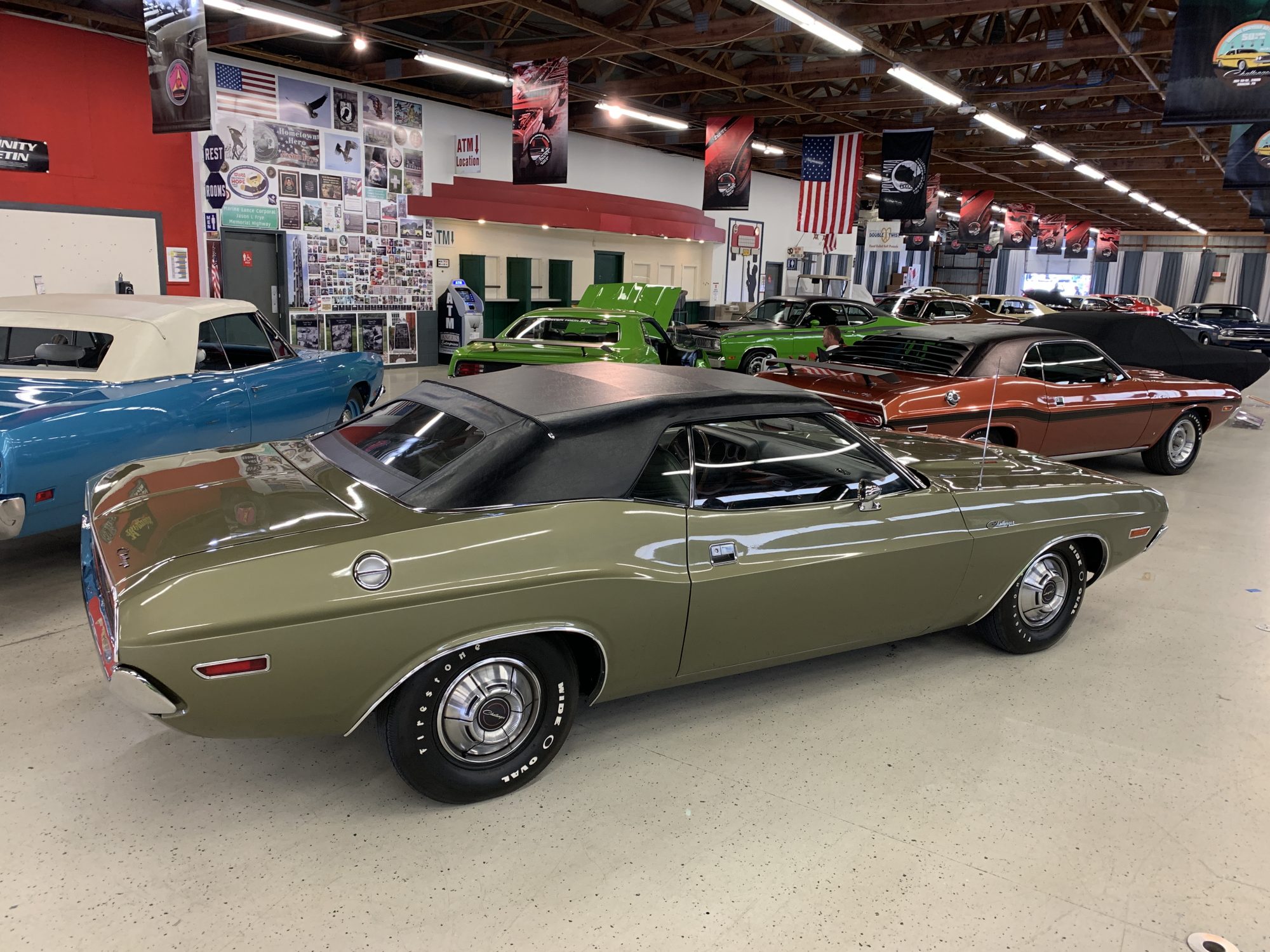 Over in Building Y, the Carlisle Chrysler Nationals event organizers have assembled an awesome collection, including the 1970 Dodge Challenger T/A and Plymouth AAR 'Cuda. These potent muscle cars with their 340-cubic-inch small-block V8 engines and Six Pack induction systems, earned a reputation on the street and race track. Today, they're highly prized by Mopar enthusiasts and collectors.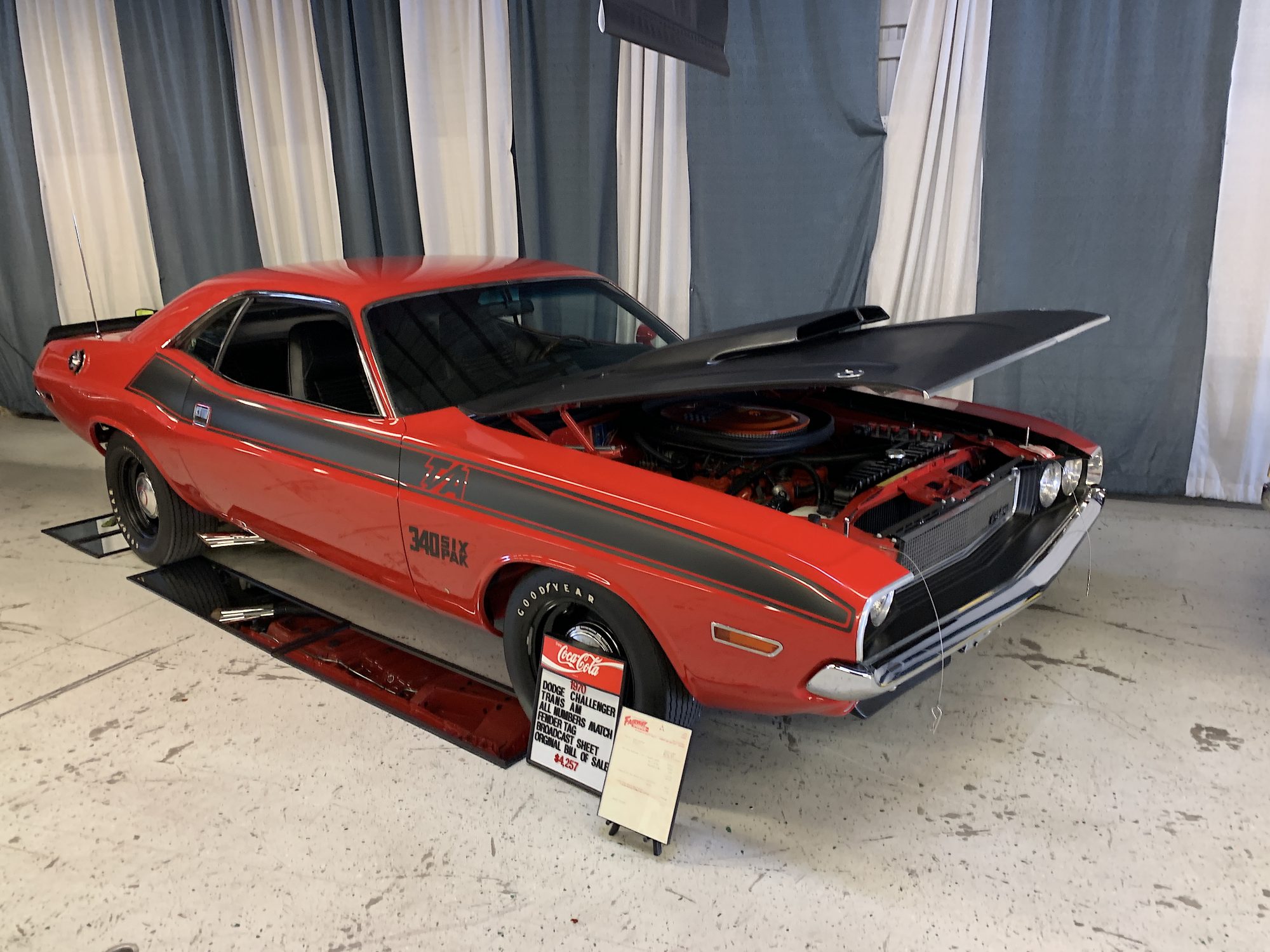 The Carlisle show field was also coming together and featured a wide variety of Dodge and Plymouth muscle cars that included many big-block and HEMI® engine-powered machines. More than likely, if Chrysler manufactured it back in the day, you'll see it this weekend at the show. Everything from A, B and E-body Mopar vehicles will be represented at this event.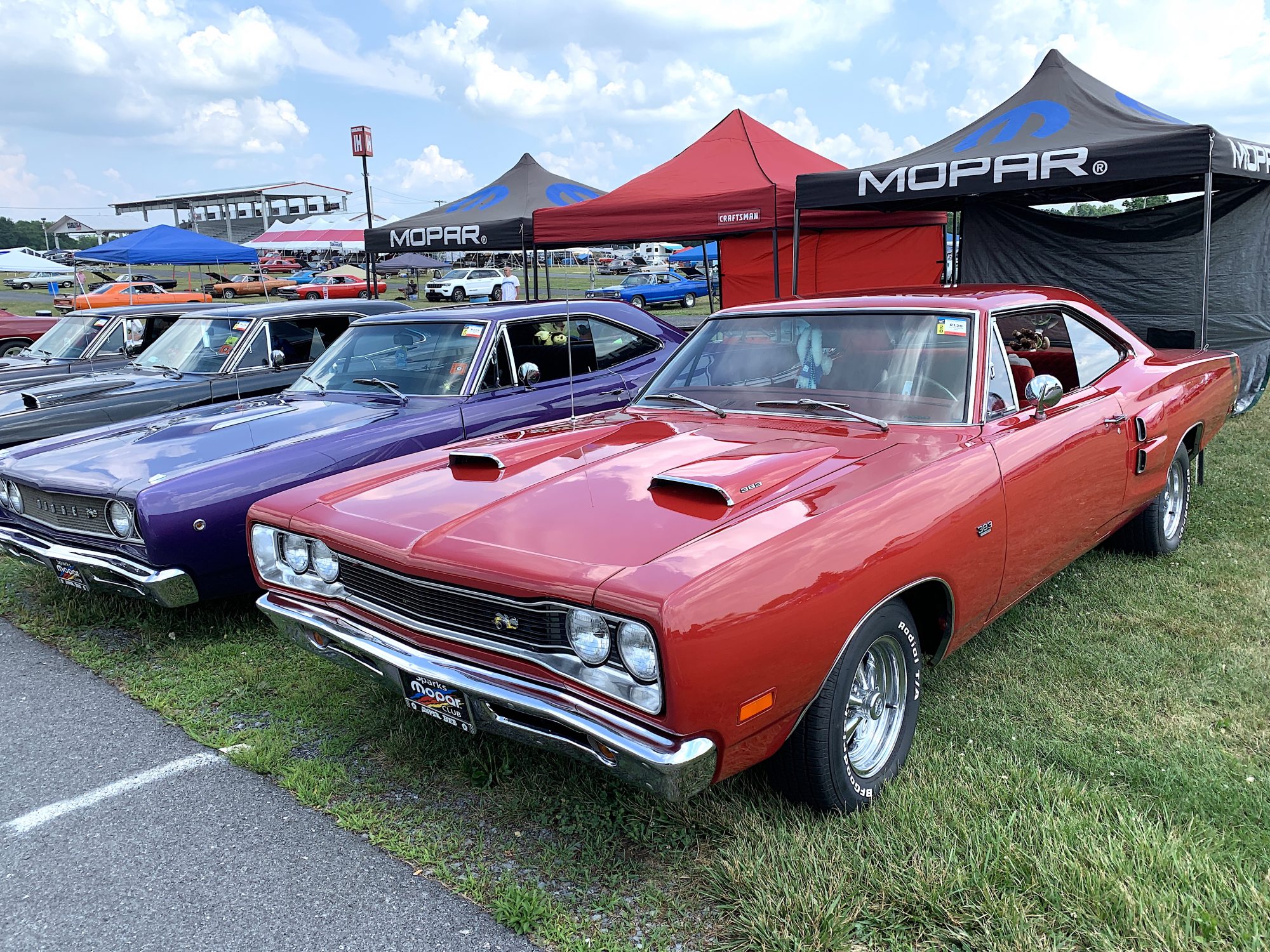 Late-model Dodge muscle was also spotted rolling into the Carlisle Chrysler Nationals as the next generation of high-octane enthusiasts will keep the Mopar name rolling for many decades to come. Scat Packs, Dodge Challenger SRT® Hellcats and SRT Demons will swarm all over the massive Carlisle fairgrounds this weekend.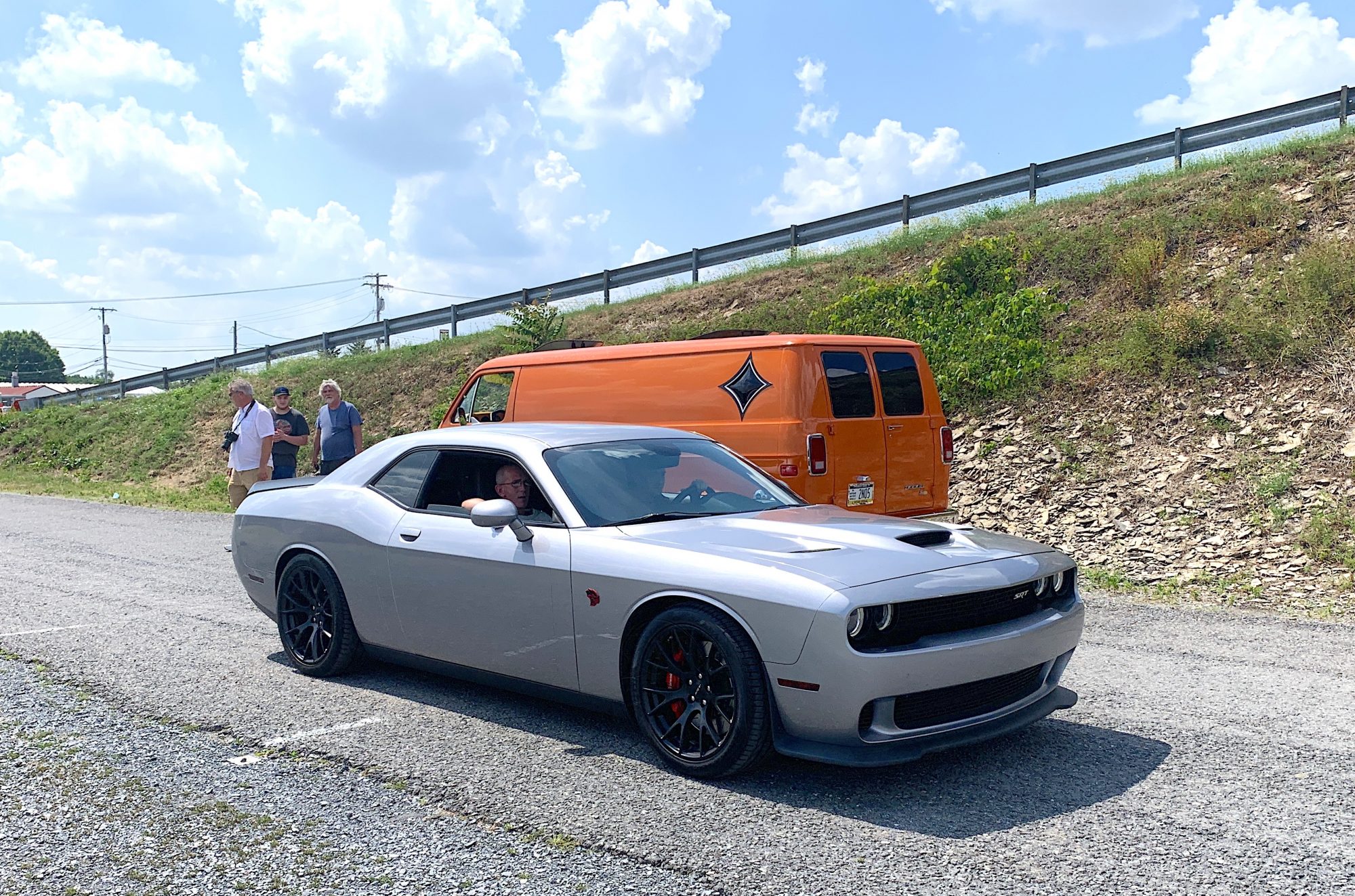 We also caught a pre-event cruise-in and kick-off party at the Carlisle Expo Center sponsored by the Mopar Rebellion Club. With tasty food and cool music, it was a great way to get our engine warmed up for this weekend's event while looking at some awesome eye candy.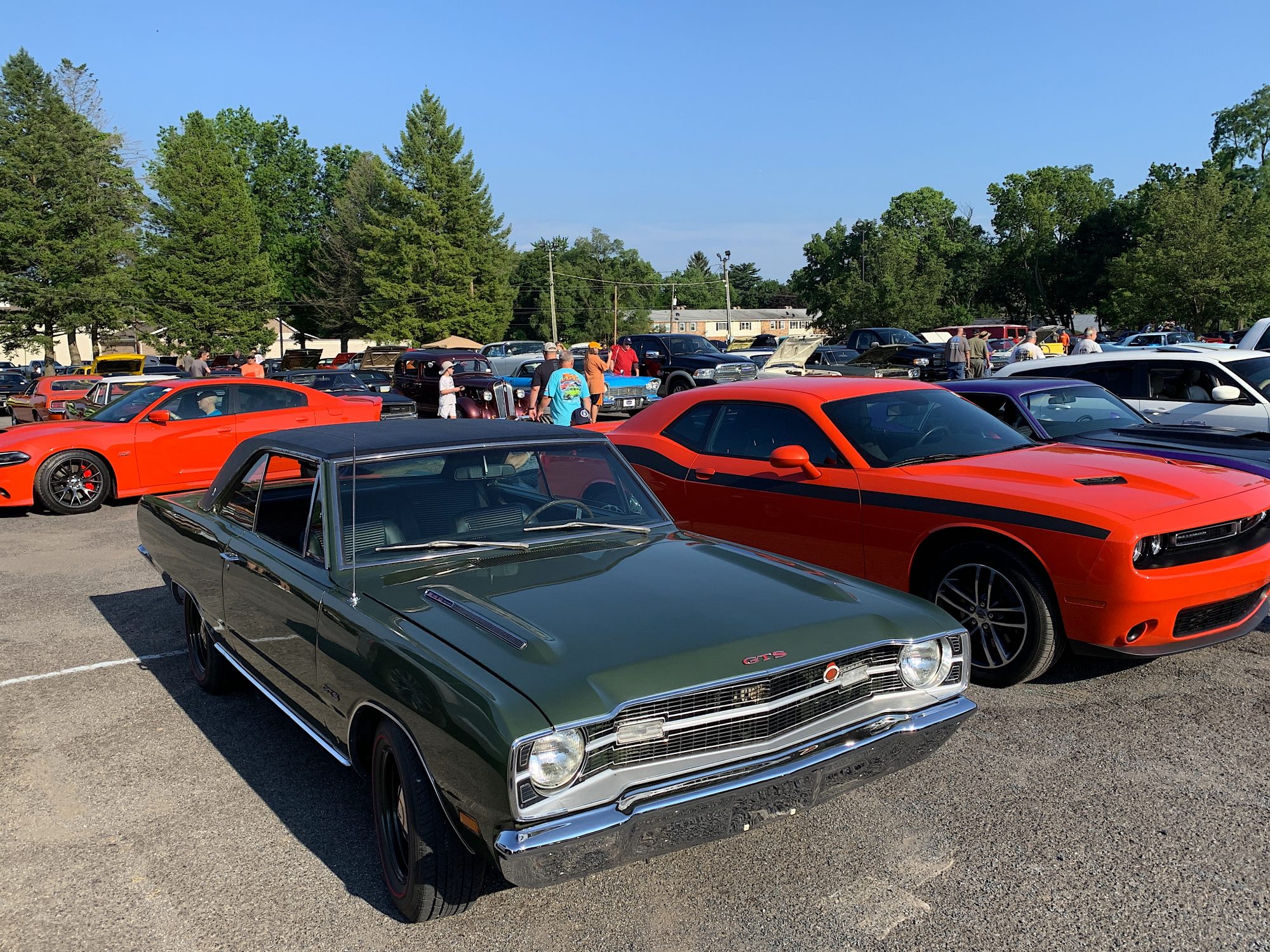 So, here's a sneak peek and a small sample of what's in store for you during this weekend's 30th Annual Carlisle Chrysler Nationals.
Comments
Comments
Previous