Holley MoParty – Much More Than a Smoke Show!
2 years ago Events Gallery
I've been attending Mopar® themed car shows for well over two decades, probably closer to three. If I really take the time to sit back and count the years, it's scary. Yes, I'm that old, but it's okay; I've seen a lot of cool muscle cars over the years, while watching the Mopar hobby evolve and change. I recall when the fastest production Dodge was a front-wheel-drive turbo four-cylinder Shelby GLHS Charger or Omni (I had one), which prompted many lifelong and loyal Mopar enthusiasts to jump ship. They went out and purchased brand-new 5.0L Mustang GT or LX models, Chevy IROC Camaros and Buick Grand Nationals. These decisions were based on many reasons, but ultimately it was the fact that these Ford and GM performance cars had hot V8 or V6 engines, sending power downstream to the rear wheels.
Now, let's leave the 1980s in the past and hit the fast-forward button to 2020. I can tell you without a doubt that these are thrilling times to be a Dodge/Mopar lover. With Dodge Challenger SRT® Demons, SRT Hellcat Redeyes, SRT Hellcats, Scat Packs and just about anything else with a HEMI® V8 engine that turns the rear tires in anger, these are the "good old days" of affordable Dodge muscle. With the current generation of Challengers and Chargers gaining even more traction among fans both young and old, the faithful followers of the Omega M coexist in harmony with a mutual respect and adoration.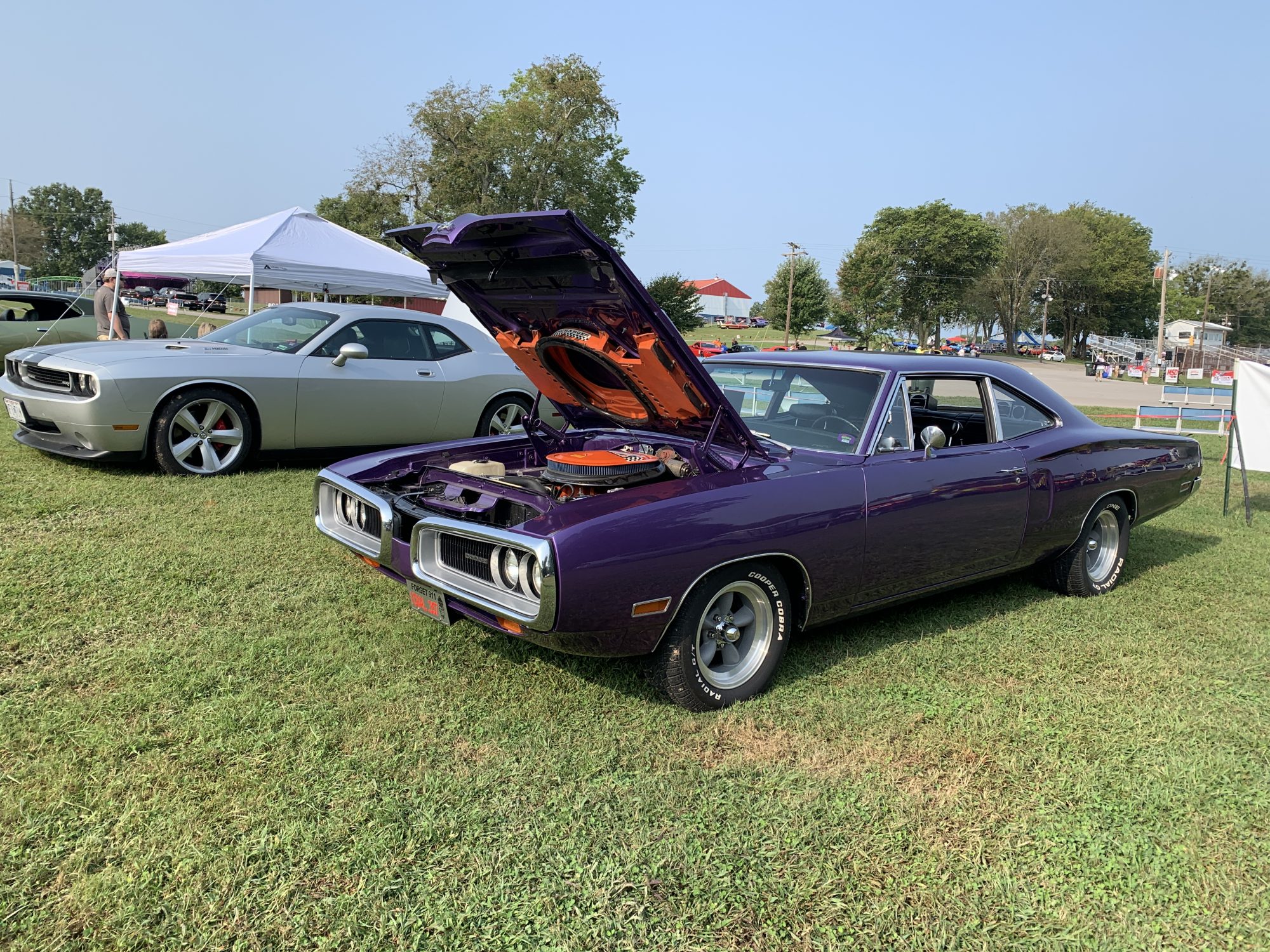 When the fine folks at Holley decided to create an event combining old-school and new-school Mopar muscle, they thought of everything. The event includes drag racing, autocross, a show 'n shine car show, burnout contest, tech seminars, chassis dyno pulls, parts swap meet and much more, all in one location. It just made perfect sense as the Mopar hobby is very diverse. While some car shows can be exclusive for specific makes and models that fall into a certain year range, the inaugural Holley MoParty event was open to any Chrysler-powered vehicle. There were even some of Chrysler's adopted AMC relatives in attendance, including Jeep® vehicles, Javelins and an AMX cruising through the pits and show field. The location for the Holley MoParty was the massive Beech Bend Raceway Park that sits just outside the city limits of Bowling Green, Kentucky. The venue also features an amusement park and campground and is within earshot of Holley's massive manufacturing and engineering facility where carburetors, fuel pumps, throttle bodies, EFI systems and other high-performance goodness – including parts for the 2021 Mopar Dodge Challenger Drag Pak – are designed and produced. Timing prevented me from sneaking into their plant and scoping it out, so that will have to wait for my next trip to the Bluegrass State. Besides, I had enough sensory overload from the sights and sounds of Mopar vehicles punishing their slicks and pulling wheelies off the drag strip starting line.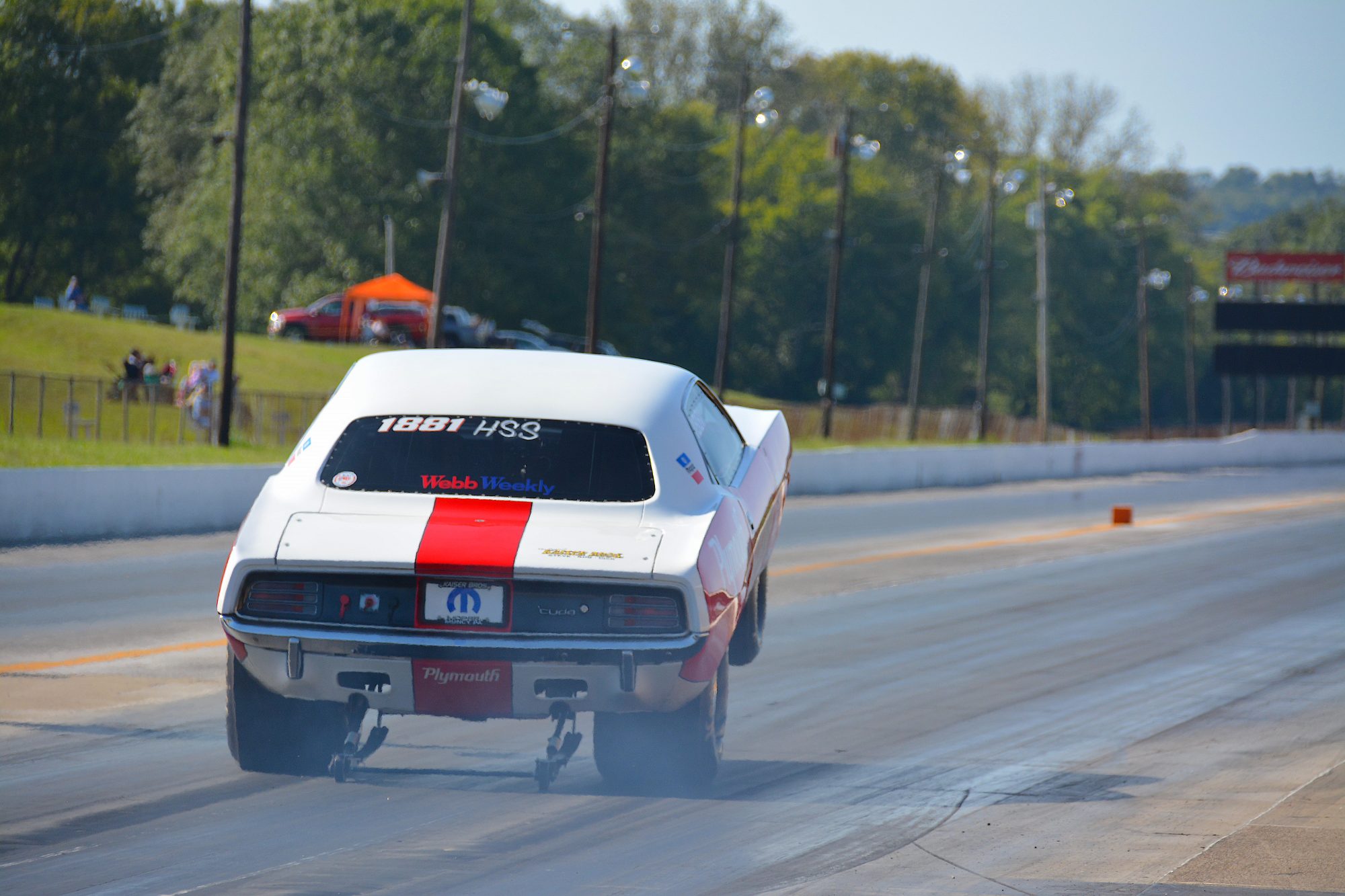 It took a village of passionate enthusiasts inside the Holley organization, along with active members, opinion leaders and influencers from the Mopar community to pull this awesome show together. They worked as a team planning the Holley MoParty, starting over eight months ago. But if we had to identify one person that had the initial dream and vision of creating this Mopar happening, it would be Holley's own Bill Tichenor who could stand up and take the bow on that one. Tichenor was the one who really got the ball rolling, and made sure the event planning and coordination between the numerous sponsors, agency partners, media outlets, car clubs and even racing organizations such as the NMCA stayed on track. Even as the country became gripped by the COVID-19 pandemic, Tichenor engaged his team, never got sidetracked and worked diligently after hours while still doing his full-time job as Holley's Marketing Director. Both he and the team worked hard making sure the Holley MoParty would be the best experience for every Mopar gearhead.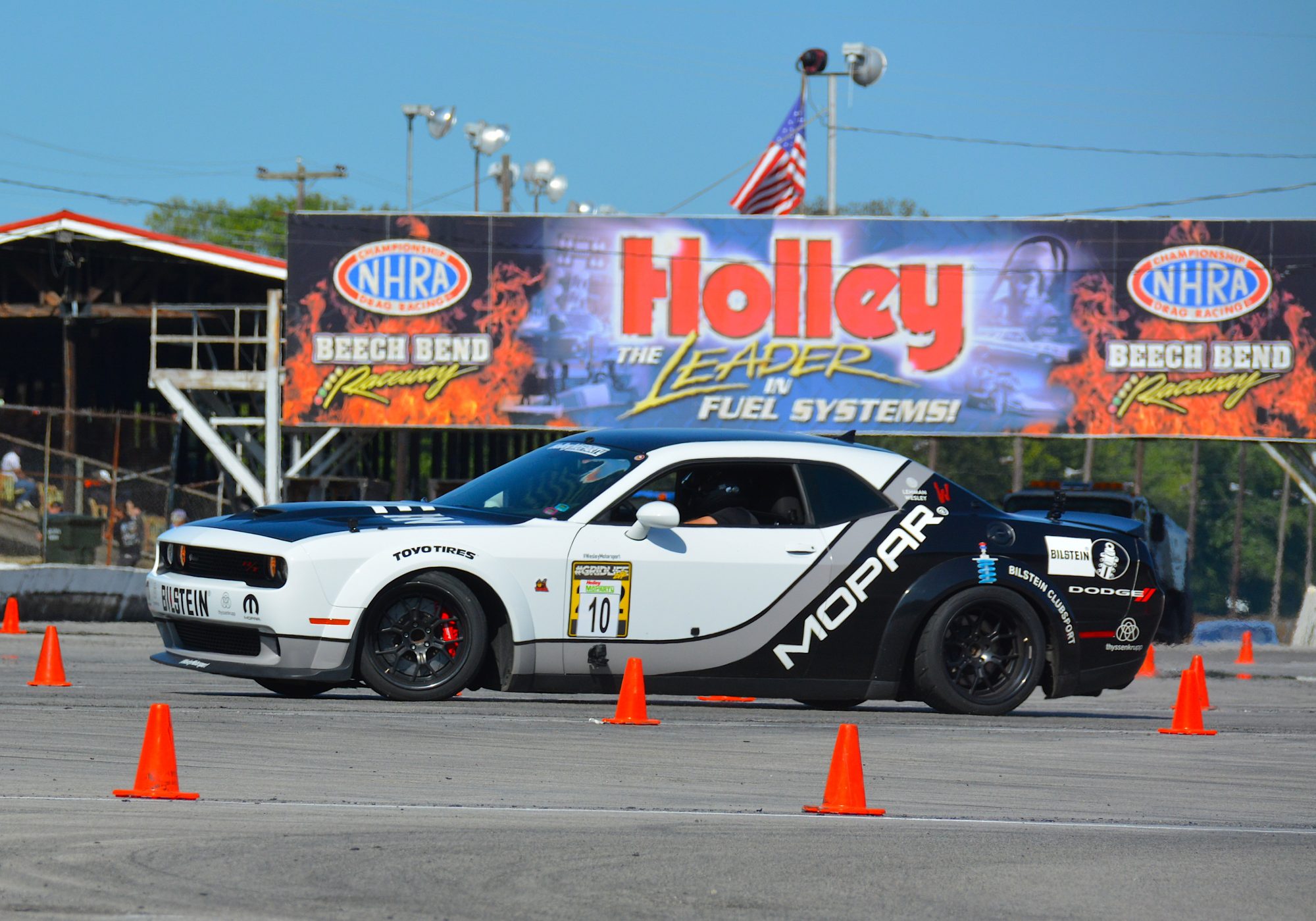 "We had great success in connecting with our customers at past enthusiast events. We have been focused on developing new parts for the modern GEN III HEMI, including engine swap components for older cars and power parts for the current-generation Challengers and Chargers. We wanted to show the Mopar community and these diehard customers that Holley is serious about them," said Tichenor. "Hopefully, the Mopar fans appreciate Holley for throwing a party for them, as our events are super-exciting and we try to make them over the top. The 'MoParty' name seemed perfect for this audience and it was perfect fit for the theme of this show."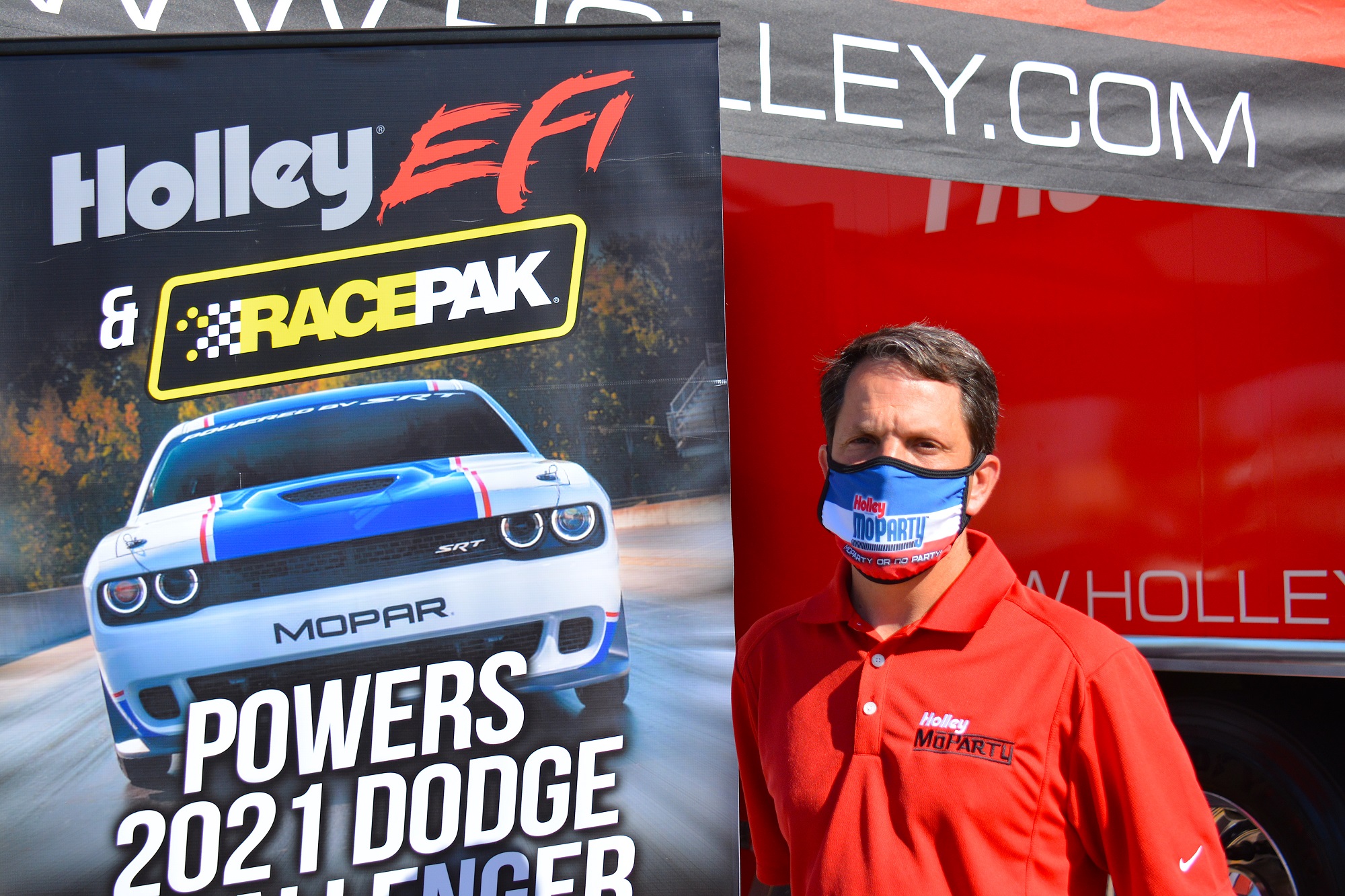 "We couldn't be more pleased for a first year event; it was a pretty nice size for being the first one and it feels like it's been here for years," exclaimed Tichenor. "The people we spoke with just loved it and all the feedback we got back from the participants, racers, car show guys, autocross competitors and sponsors has all been super-positive. They're all ecstatic and have had a great time. We work really hard to treat people right and wanted to give the Mopar fans a fun weekend; heck, you can feel the excitement in the air. We're just really amazed and pleased that the Mopar community came out in large numbers to support this event, despite the current pandemic situation. We worked with our state and local government and followed appropriate guidelines with social distancing and facemasks," said Tichenor.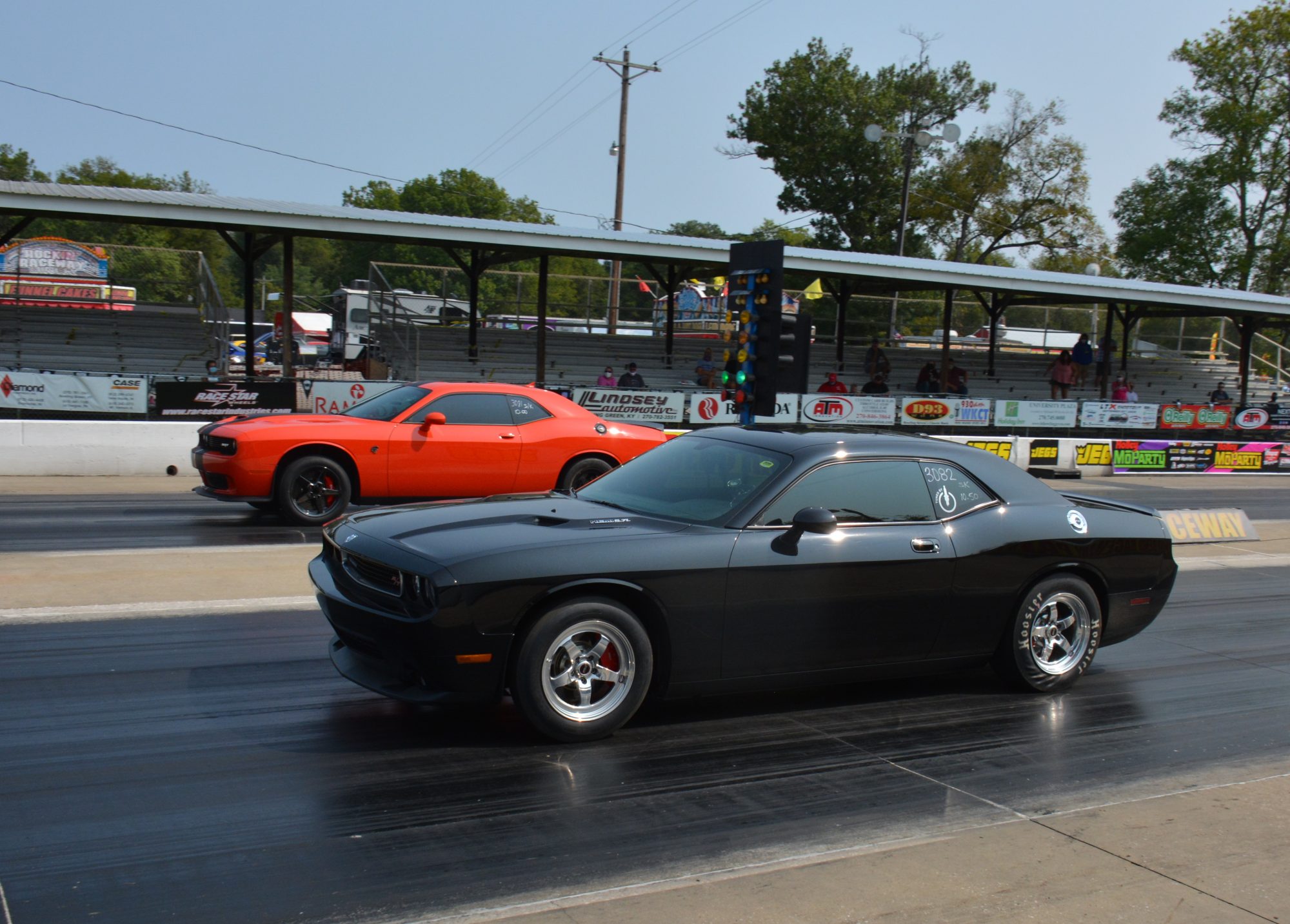 From what I (and thousands of my fellow attendees) experienced during the Holley MoParty event, I'd say Bill Tichenor and his team have hit one out of the park. The Holley MoParty has something for everyone. There was no lack of cool vintage muscle to feast my eyes on while my senses were bombarded with tire smoke, screaming tires and 7,000 RPM engines resonating throughout Beech Bend Raceway Park. The Dodge Thrill Rides were onsite giving attendees quite a rush of speed thanks to the 707-horsepower supercharged 6.2L HEMI V8 engine. It probably felt like the NASA Space Shuttle simulator to the many who dared to climb into the Challenger and Charger SRT Hellcats for the ride of a lifetime.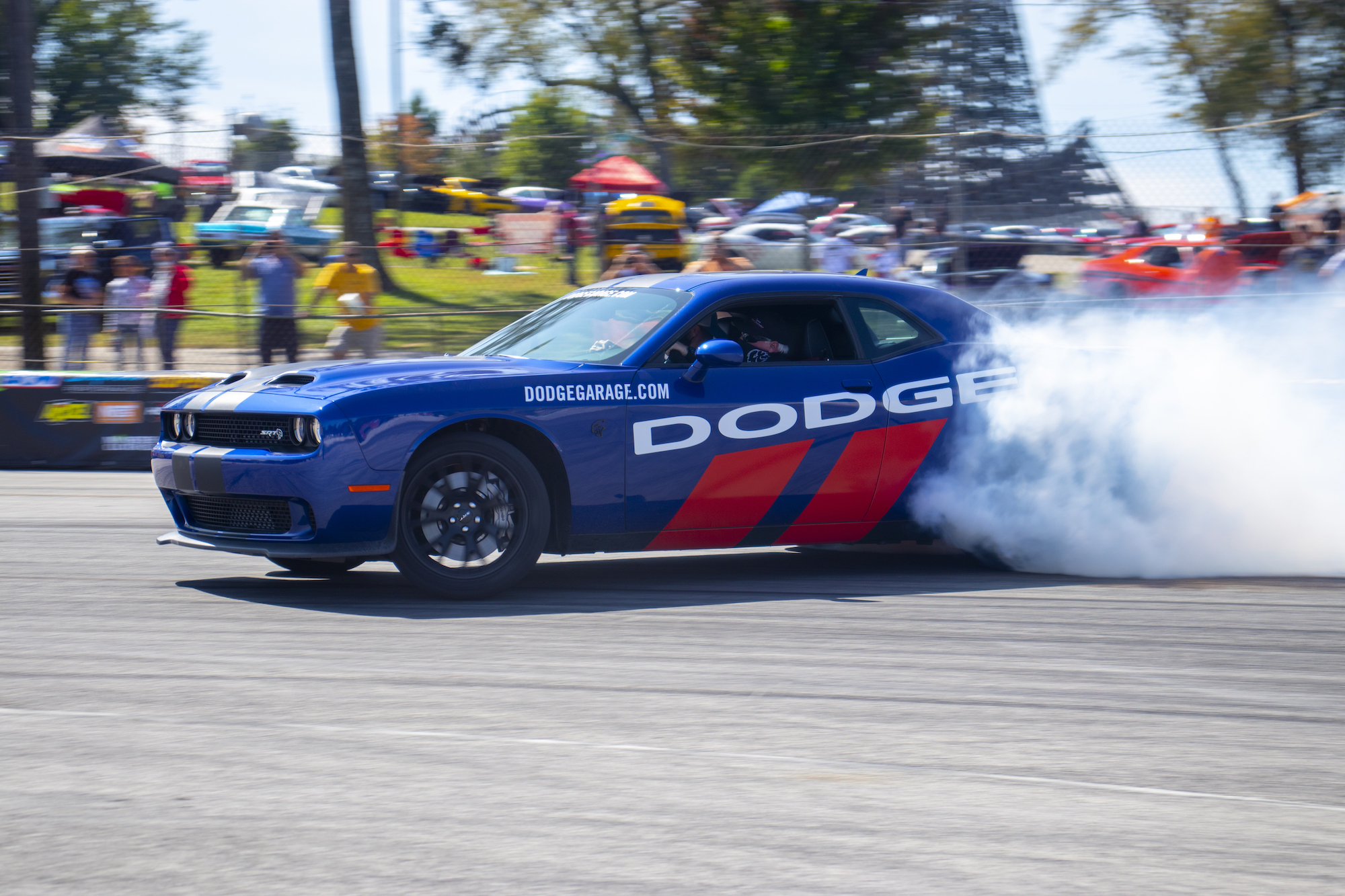 With the success of this past weekend's event, the 2021 Holley MoParty is already in the works. If you're like me and can't wait that long, you can check out this awesome photo gallery from this year's event: You'll see it's more than a smoke show!
Comments
Comments