There's Some Prowling Going On at Mecum Houston
1 year ago Events Gallery
If you missed Mecum when they were in Glendale a few short weeks ago, no worries! Mecum Auctions will be in sunny Houston, Texas, April 8th through the 11th, and there are some beautiful Dodge and Plymouth vehicles up for grabs.
Anyone remember the Plymouth Prowler, or later known as the Chrysler Prowler? Chrysler produced this stand-out model from 1997 to 2002, and to say it turned heads is an understatement. Chrysler engineers were tasked with coming up with what they wanted to see in a hot rod and were given full reign to come up with something spectacular. Coming off of the show-stopping Viper success, the design team knew they had to come up with something amazing and amazing it was. While there are conflicting reports as to where the inspiration came from, some say it was from designer Tom Gale's love for 1930-era hot rods, while others say it came out of a design contest Chrysler sponsored through the Art Center College of Design. Either way, we are pretty sure there were many sources that contributed to the inspiration for the overall design.
One of our favorite design features is the open, Indy-style front wheels. The Prowler was the first rear-wheel-drive Plymouth since the 1989 Plymouth Gran Fury and would stand as the last Plymouth model with that layout. The car prominently featured aluminum construction, in many cases adhesively bonded, chiefly in the chassis. The body was produced in Shadyside, Ohio, and the car was assembled by hand at the Conner Avenue Assembly Plant (CAAP) in Detroit, Michigan.
If you have ever wanted one but have had a hard time locating one, Mecum Auctions is serving up not one, but two in Houston later this month.
2000 Plymouth Prowler Lot # F76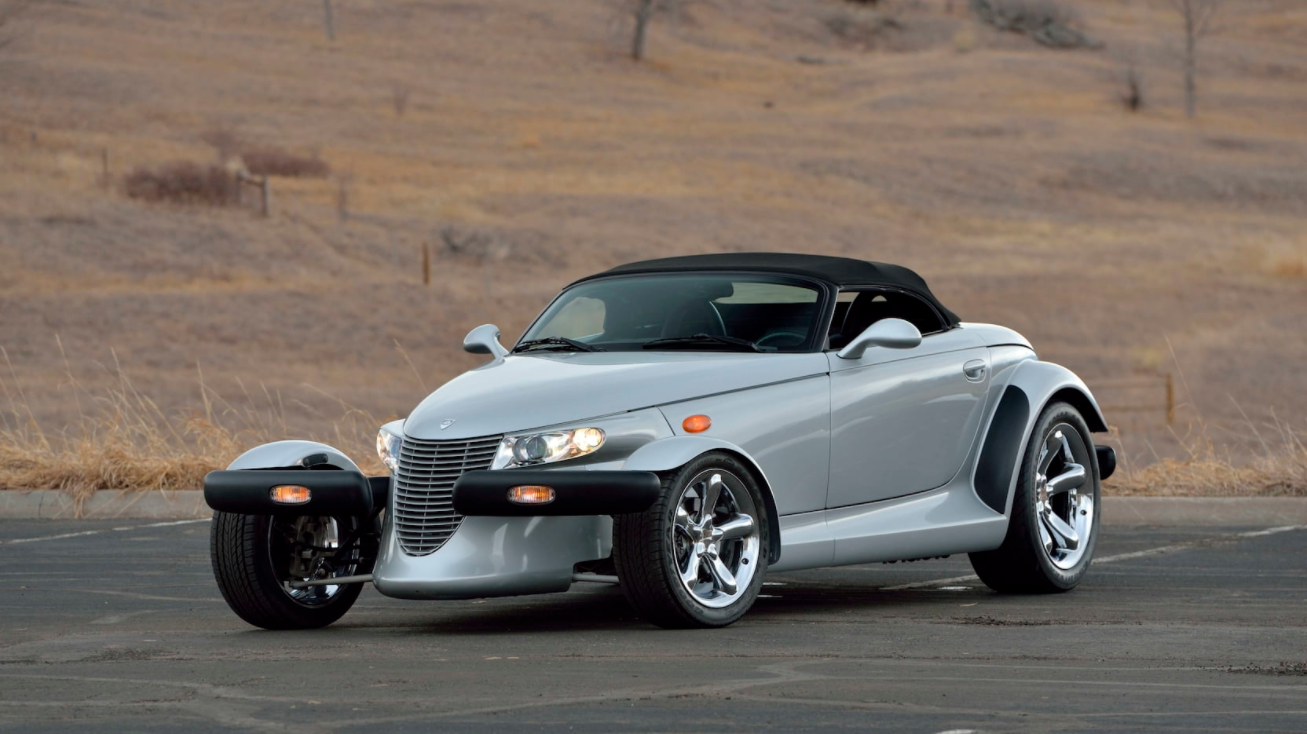 2000 Plymouth Prowler Lot # F80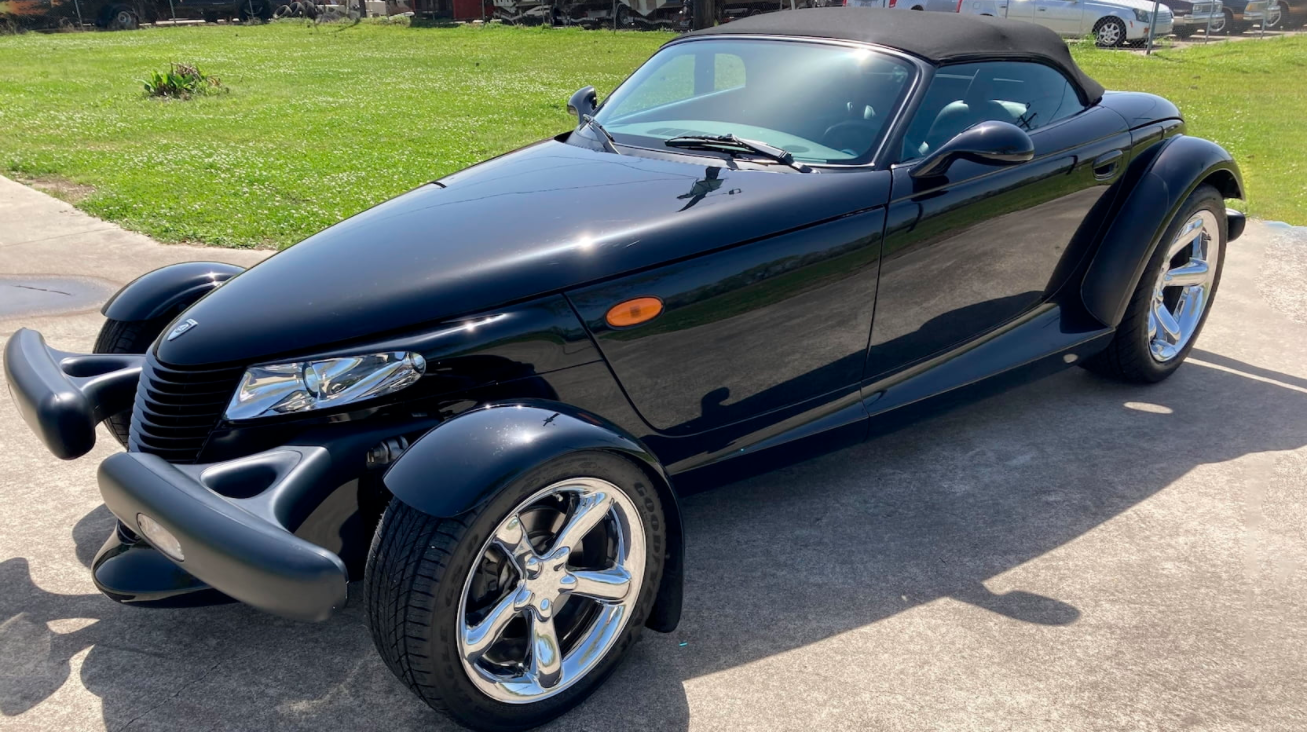 Comments
Comments