Barrett-Jackson Las Vegas Preview: Custom Coupes
2 years ago Events Gallery
Even though a majority of vehicles produced today have four doors, we think everyone can still get behind the excitement of a good 'ol, two-door muscle car. And we're sure you can tell from the title one of the best spots to locate some of the muscle car era's best custom coupes – the upcoming Barrett-Jackson auction in Las Vegas!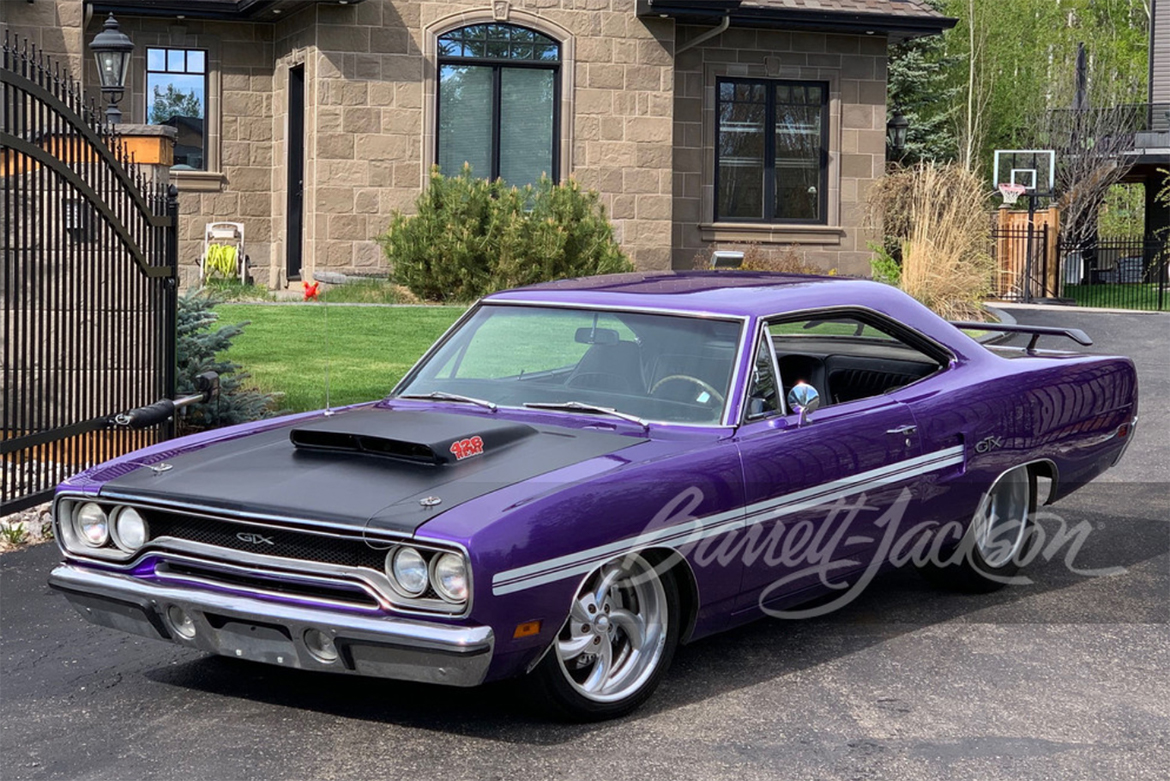 Who do you think would win in a fight, this 1970 Plymouth GTX HEMI® Custom Coupe or King Kong? Seems like a weird question, but this vehicle is actually nicknamed "Kong." And a majority of us have seen the movies and know that there can only be one king! Our vote is on the vehicle. Because we think the roar from its 472ci HEMI V8 engine (built by Lance Hedrick, crew chief and engine builder for Andy McCoy NHRA Race Cars) is loud enough to send King Kong scurrying back to the trees.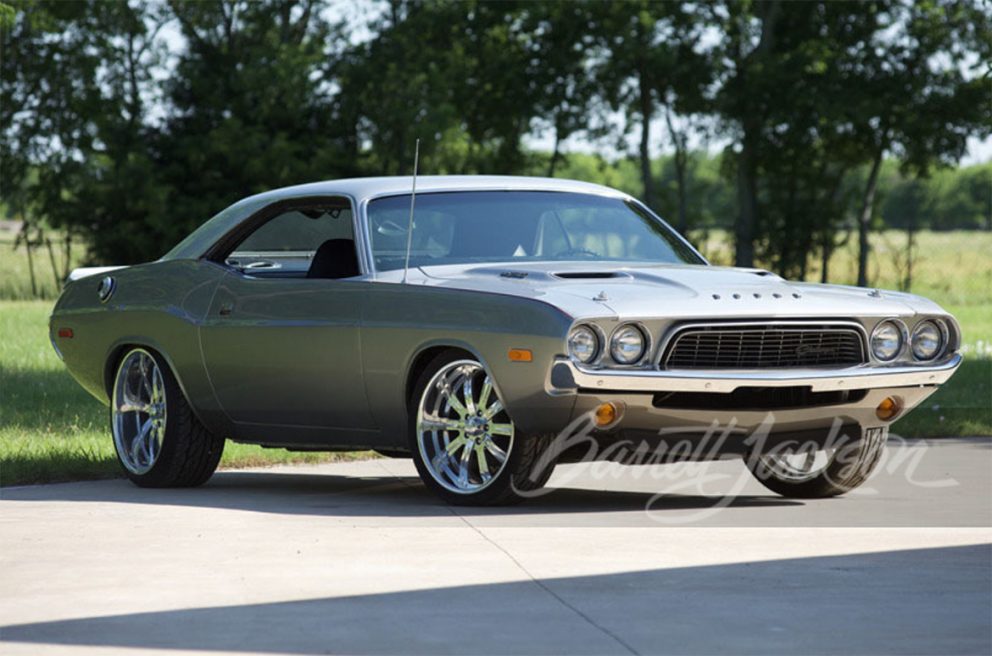 This 1973 Dodge Challenger Custom Coupe looks like the words "smooth" and "cool" personified. Forget the Aston Martin DB5; this is the car James Bond should've been driving, right?! The highlight of this rolling masterpiece is that it's powered by a 440ci big-block engine with 4-barrel carburetor, backed by a 3-speed automatic transmission with a pistol-grip shifter.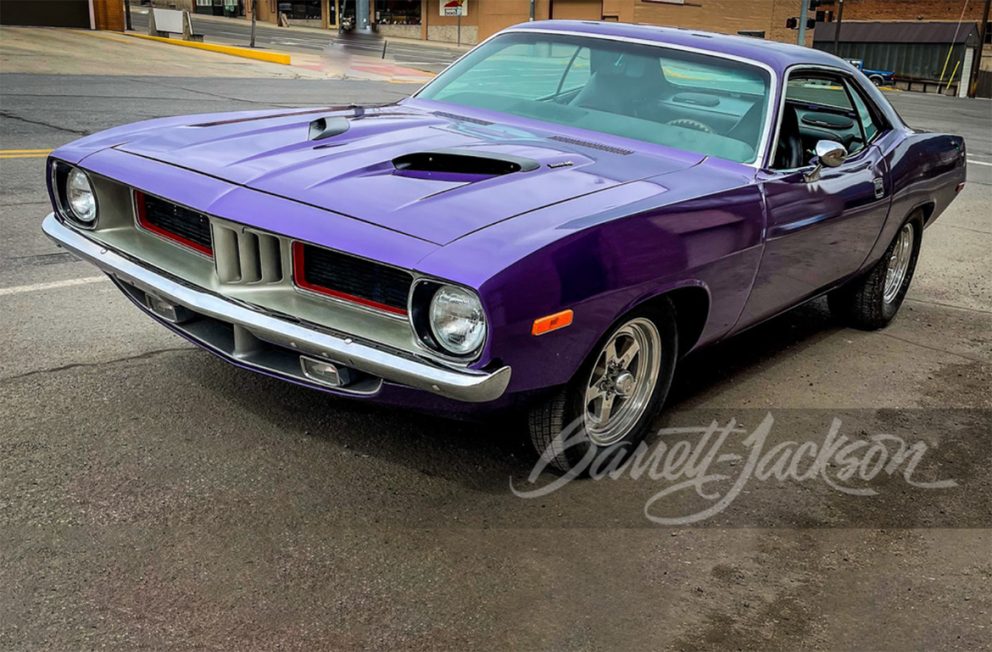 You knew there was going to be a 'Cuda on this list! We'd be remiss to not include one. This specific 1974 Plymouth 'Cuda Custom Coupe is coated in one of the most recognizable (and fan favorite) colors — Plum Crazy Purple. The perfect addition to any custom car!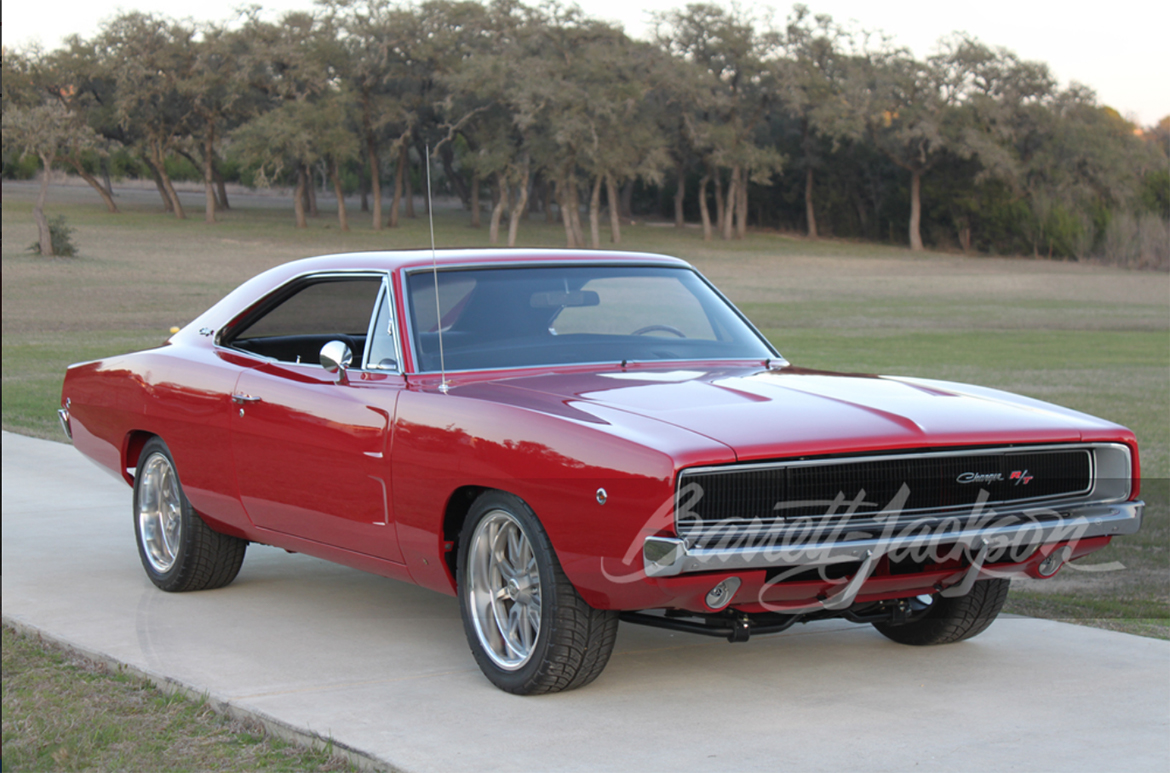 This 1968 Dodge Charger R/T Custom Coupe isn't your average Mopar® vehicle. But honestly, what custom vehicle is? It stands out from other custom Mopar vehicles because it went through the process of a professional rotisserie restoration with a special focus on originality utilizing OEM/NOS (new old stock) Mopar components. And we won't spoil all the secrets but … this vehicle has plenty of modern upgrades as well. Best of both worlds!
Comments
Comments