A Roadkill Nights Fan for Life
1 year ago Events Gallery Video
Every car show or motorsports event boasts a special selling point that sparks audience interest and attendance. These highlights range from location to particular automotive brands hosting. MotorTrend and Dodge bring both of those coveted highlights together, hosting Roadkill Nights Powered by Dodge in the hometown of muscle. Not only is there legal street racing at a beautiful venue, but there's also thrill rides, drift rides, a car show, vendors, food, corporate executives, celebrities, YouTube stars competing in a grudge match, SRT® Demon simulators, free airbrush tattoos, and almost 40,000 horsepower-crazy fanatics joining in on the action.
Last year's show was cancelled because of the COVID-19 pandemic and to be honest, I thought it would be impossible to bring the show back this summer seeing as an event of this magnitude can take around 6 months of planning to facilitate. I was ecstatic to learn that Roadkill Nights would return this summer, which has been an especially difficult summer for me due to the difficulties I endured at my day job. I was ready for a break and to spend some time with my Mopar® family.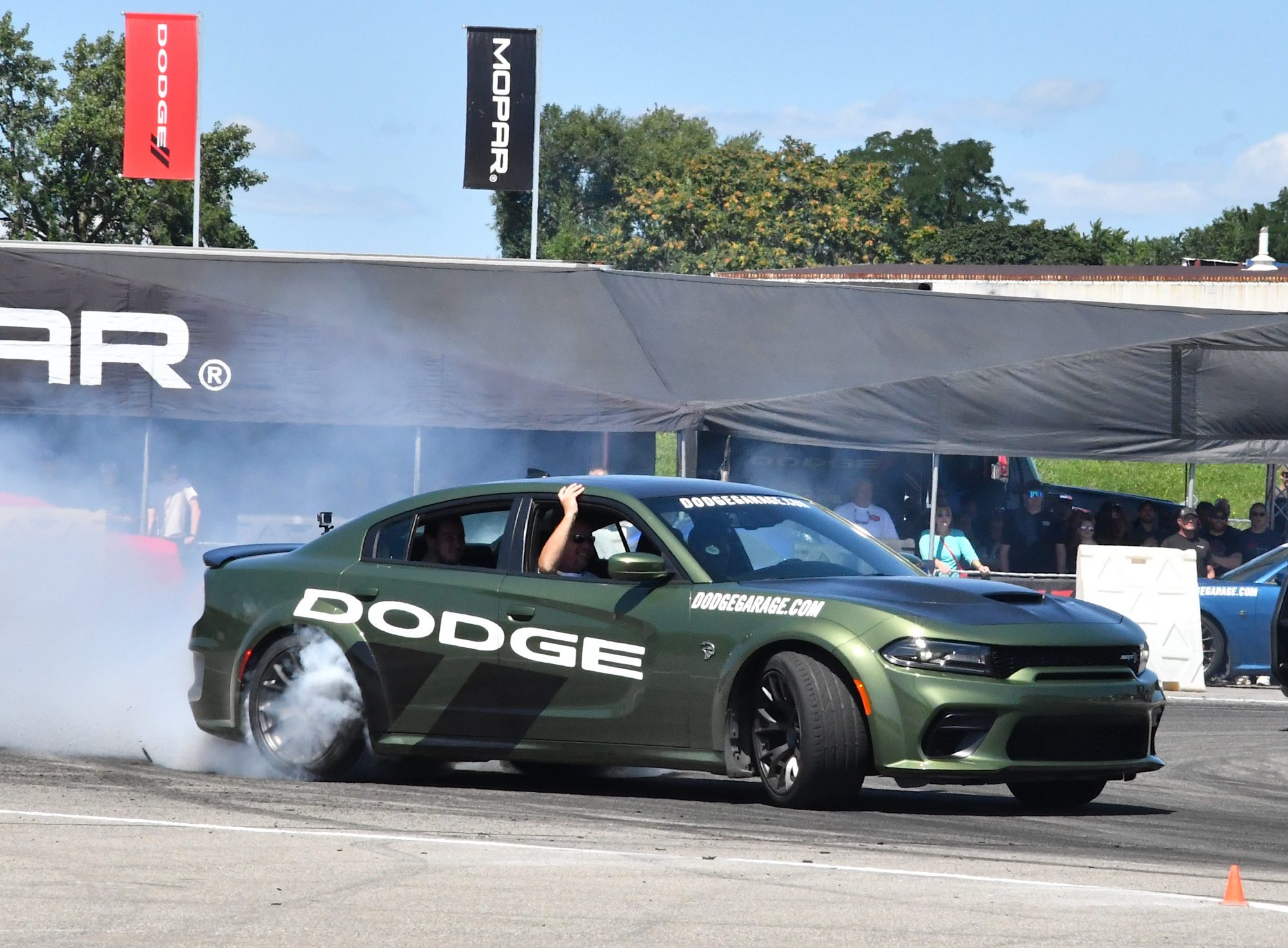 Because of my work schedule, I wasn't able to bring any of my SRTs along. I didn't even have a hotel booked until after I landed in Detroit because I seriously doubted I would be able to pull the trip off! One of the best feelings of the weekend was pulling into the event, turning my engine off, and listening to the tires screeching and superchargers whining on the drift pad. Finally – we made it!
Amongst the hustle and noise, my wife turned to me and asked, "What do you want to see first?" With so much happening, you'd think this would be a difficult question, but my immediate answer was "Watch legal street racin'." Performance vehicles of all makes and models lined up, burned rubber and then a full pedal to the metal for an 1/8th mile with the simple signal of an arm drop and loop back around when passing the McDonalds… it doesn't get any more grassroots racing than that.
Before long, I longed for my own car. It's almost as if Dodge knew that would happen, that we would all get revved up after watching street racing, so they organized thrill rides and brought their SRT Demon simulators. We missed out on a chance to do the simulator, but we took full advantage of the thrill rides. Passengers on thrill rides get picked up and taken for a lap around the race track, or they can hit the drift pad with a professional driver in a Dodge Charger or Challenger SRT Hellcat.
As we walked through the show field, I was pleasantly surprised with the variety of vehicles. I assumed I'd only see modern Mopars, but an impressive range of capability and age was offered; a little bit of everything to please everyone's taste.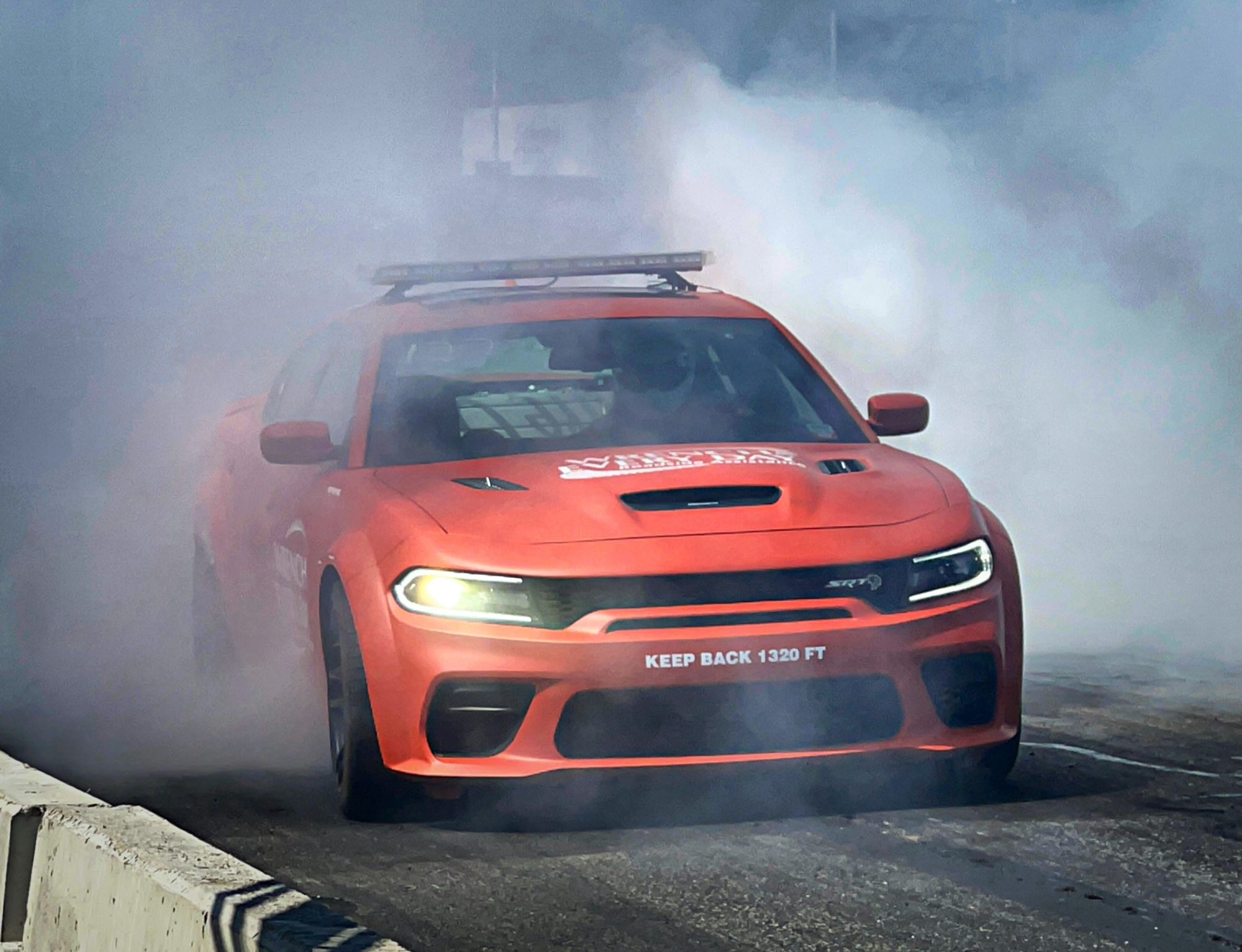 One of the most beneficial parts of social media is connecting with people from all over the country. When attending an event like Roadkill Nights, our community grows even stronger as we meet and mingle with people we follow online through Instagram and other outlets. In that spirit, The Hellcat Grudge Match proved to be a fun part of the show. Four online influencers were given a Dodge Charger or Challenger SRT Hellcat and $10,000 to do whatever modifications they wanted. Then, they competed amongst each other with the winner going up against the host of Fastest Cars in the Dirty South Eric Malone. Congratulations to Alex Taylor on the win! After the Grudge Match, I walked away with an insane amount of Mopar motivation.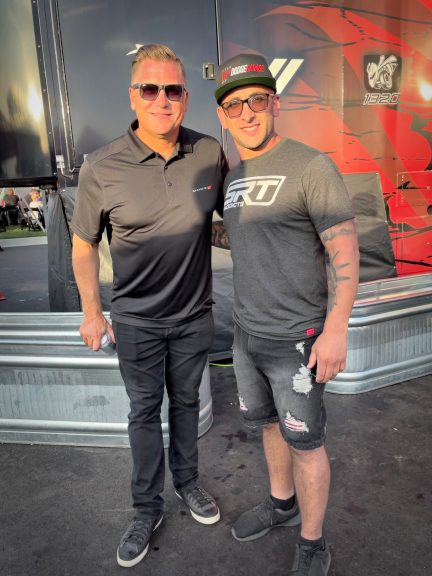 After the Hellcat Grudge Match, races revved on into the night. However, before it was time for us to leave, we had an opportunity to meet Dodge CEO Tim Kuniskis. Without Tim, none of this would have happened, so it was a real honor to meet him and thank him for all of his hard work and dedication to the brand. It wasn't just Tim, of course, but also his amazing team who work endlessly to put on a great show for all the fans. We were truly impressed with all of the thought and preparation that went into Roadkill Nights. In the end, it wasn't just an event to cross off our bucket list, it's an event that we've added to our annual-must-attend list!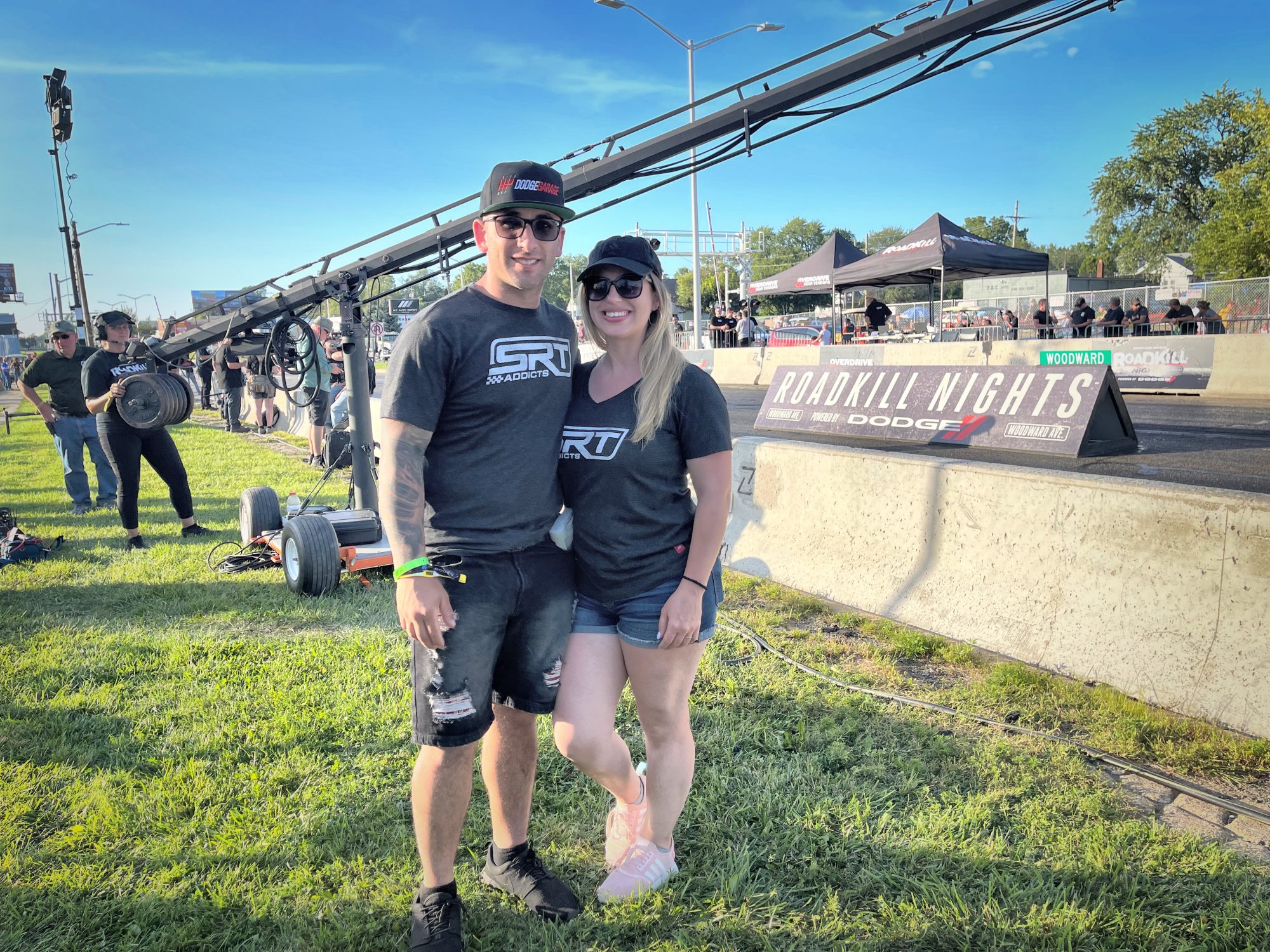 Comments
Comments