Hardcore Mopar® Racers Return to Roadkill Nights
2 years ago Events
It's that time of year, when Woodward Avenue shakes and quivers from the constant pounding of big-block machines cruising up and down this famous thoroughfare. Welcome back to Roadkill Nights Powered by Dodge. Detroit might have been the birthplace of the automobile, but Woodward Avenue gave the Motor City its street cred as the place for impromptu stoplight-to-stoplight "exhibitions of acceleration." Car magazines of the era glorified it, while the mainstream media demonized these speed-crazed enthusiasts for their nightly antics that rattled the glass in the homes of middle class and affluent suburbs just north of Detroit. So popular was this movement, Detroit automakers used Woodward Avenue as the backdrop for many of their print and TV ads to appeal to a generation of young car buyers and gearheads. These enthusiasts, armed with cold hard cash in their pockets, were the reason muscle cars in all shapes, sizes and colors began flying off dealership lots. Young drivers behind the wheel of factory fresh muscle cars wearing hood scoops, mag wheels and racing stripes headed off to Woodward Avenue for a night of showing off and burning rubber.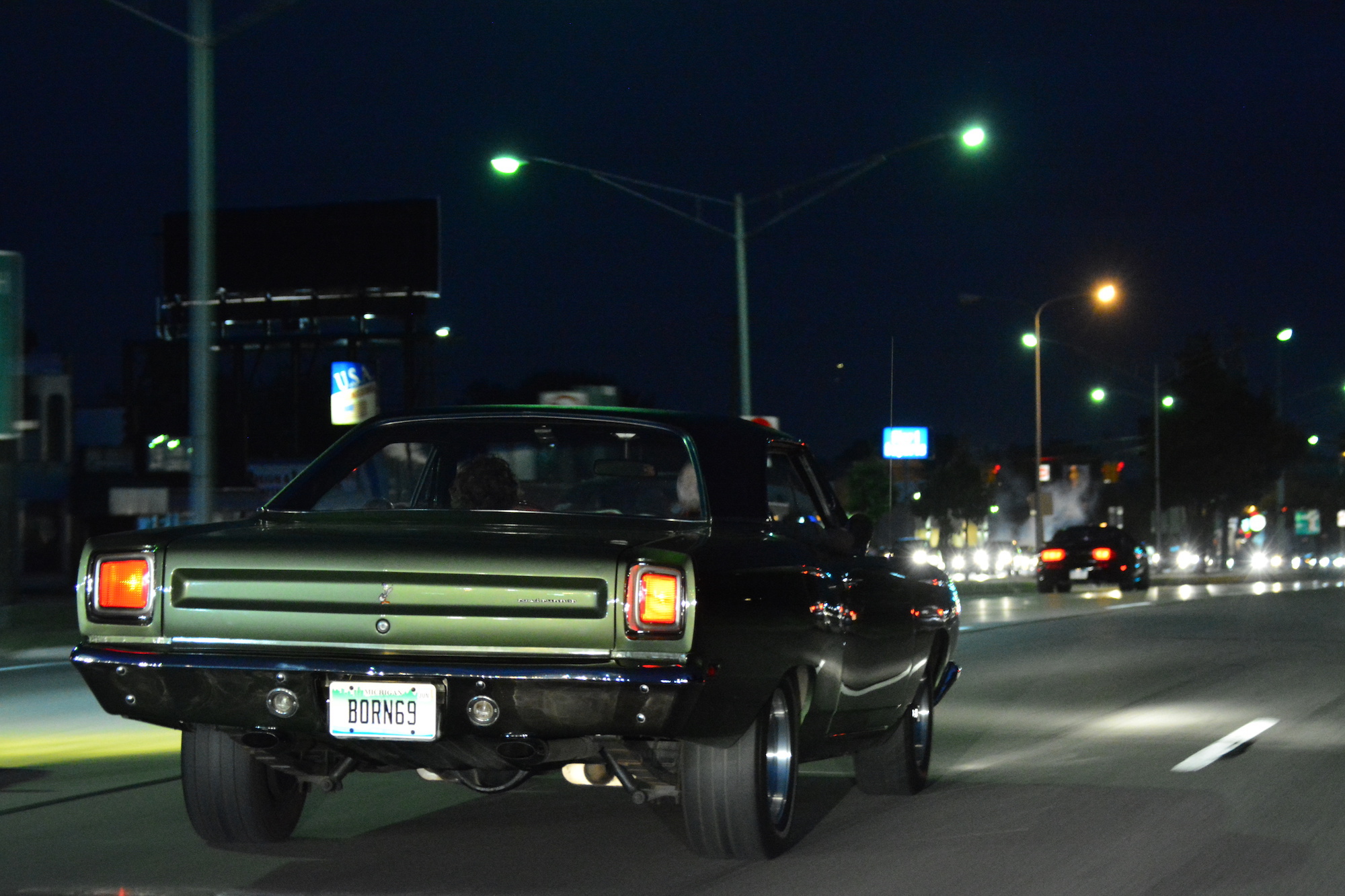 That might have been a lifetime ago, and time does not stand still for anyone or anything, but the magic of Woodward Avenue still holds a special place for anyone who has high-octane gasoline running through their veins. It's sacred ground and just one of the many things that bring racers back to Roadkill Nights. We recently chatted with three veterans who have raced their highly fortified Dodge muscle cars at Roadkill Nights in the past. We wanted to get their insight on what it's like to compete at an event that's literally held on a public road and the challenges it presents.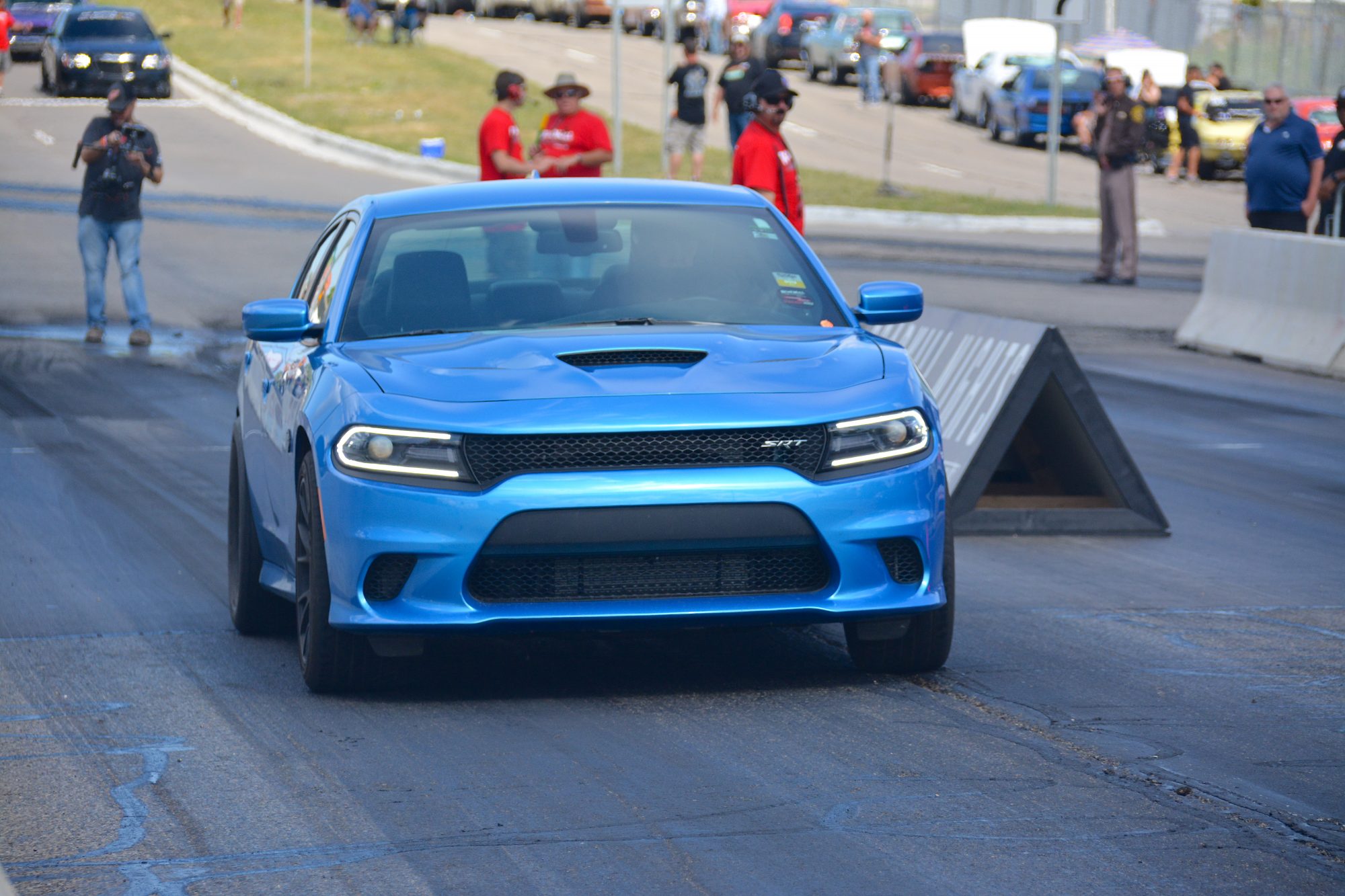 THOMAS DRAGO – 2015 DODGE CHARGER SRT® HELLCAT
Thomas Drago is a born and bred Michigander who got his taste for fast Mopar® vehicles at the young age of 18 racing his 1969 Dodge Super Bee at Milan Dragway. Recently retired from a successful career as an auto technician, he's not cruising around in a golfcart at some Florida retirement community. Thomas has been busy sharpening the claws on his Dodge Charger SRT Hellcat to make a more frightful beast for the competition to try and handle. He's run low tens in the quarter-mile and has recently upgraded the Charger's rear suspension to plant those wide drag radials firmly on Woodward's asphalt surface. Thomas has been at every Roadkill Nights event, as has his B5 Blue supercharged machine, featured in numerous Roadkill Night promo videos. When asked what keeps Thomas coming back to Roadkill Nights, he replied, "Pride, this car always makes the Dodge list. Our biggest competitors are purpose-built racecars, but I drive my Charger to every event, it's not a trailer queen. I have buddies with Demons, Hellcats that race at this event, we park together, and we travel together. We are the Brotherhood of Muscle!" Horsepower means nothing if you can't put it to the pavement and Thomas has been busy testing his Charger with various tunes, tire pressure and burnout techniques at Lapeer Dragstrip in preparation for this year's Roadkill Nights.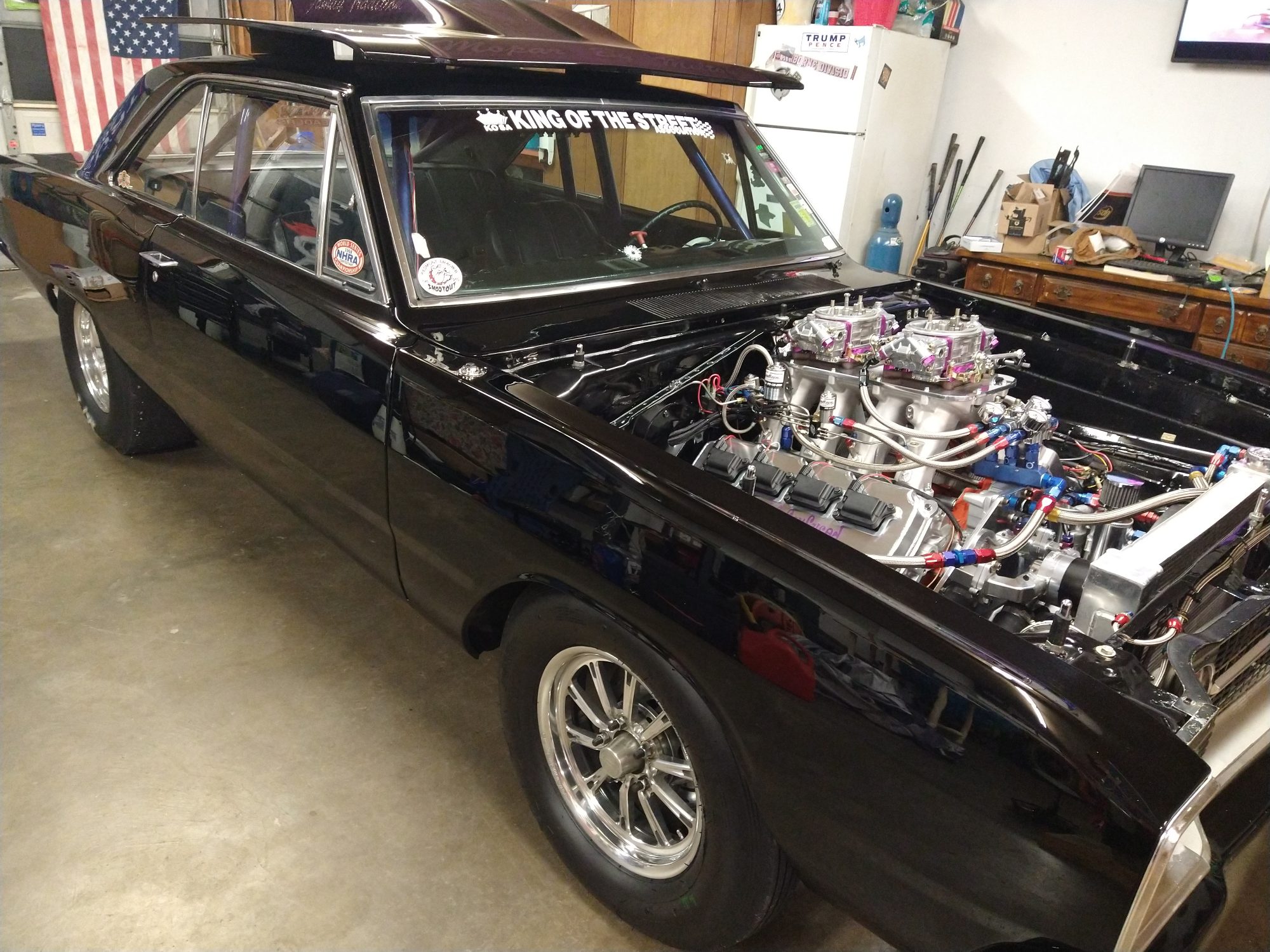 LENNY MELTON – 1968 DODGE DART
By taking a classic 1968 Dodge Dart and infusing it with a 21st century GEN III HEMI® V8 engine for motivation, Lenny Melton has created the ultimate street machine. The North Carolina resident runs a shop specializing in old and new school Mopar vehicles. His passion for fast cars came from his father when he handed Lenny the keys to the Dart at the young age of 12. Since then, Lenny's Dart has been transformed into an eight-second drag car that still sees street duty. He's also passed on his gearhead DNA to his boys, who have now added a modern-day Challenger to their stable of fast cars. Being a seasoned veteran of Roadkill Nights, Lenny is ready to claim another victory like he did back in 2017. "The first year with the Dart at Roadkill Nights was all about power management," reflected Lenny. "The road surface was terrible, but I loved it, as it was really a tuner and driver's race." This year, he's bringing back his deadly Dart, now packing even more power under its lightweight fiberglass hood. "We have a 410-cubic-inch GEN III HEMI V8 and we'll be spraying it with Nitrous Oxide for even more power. We've nicknamed the engine 'Dazed and Confused,'" laughed Lenny. "This new engine combination has a Hellcat block with a custom crank, rods, pistons and has two 950 CFM carburetors mounted on a Tunnel Ram intake manifold."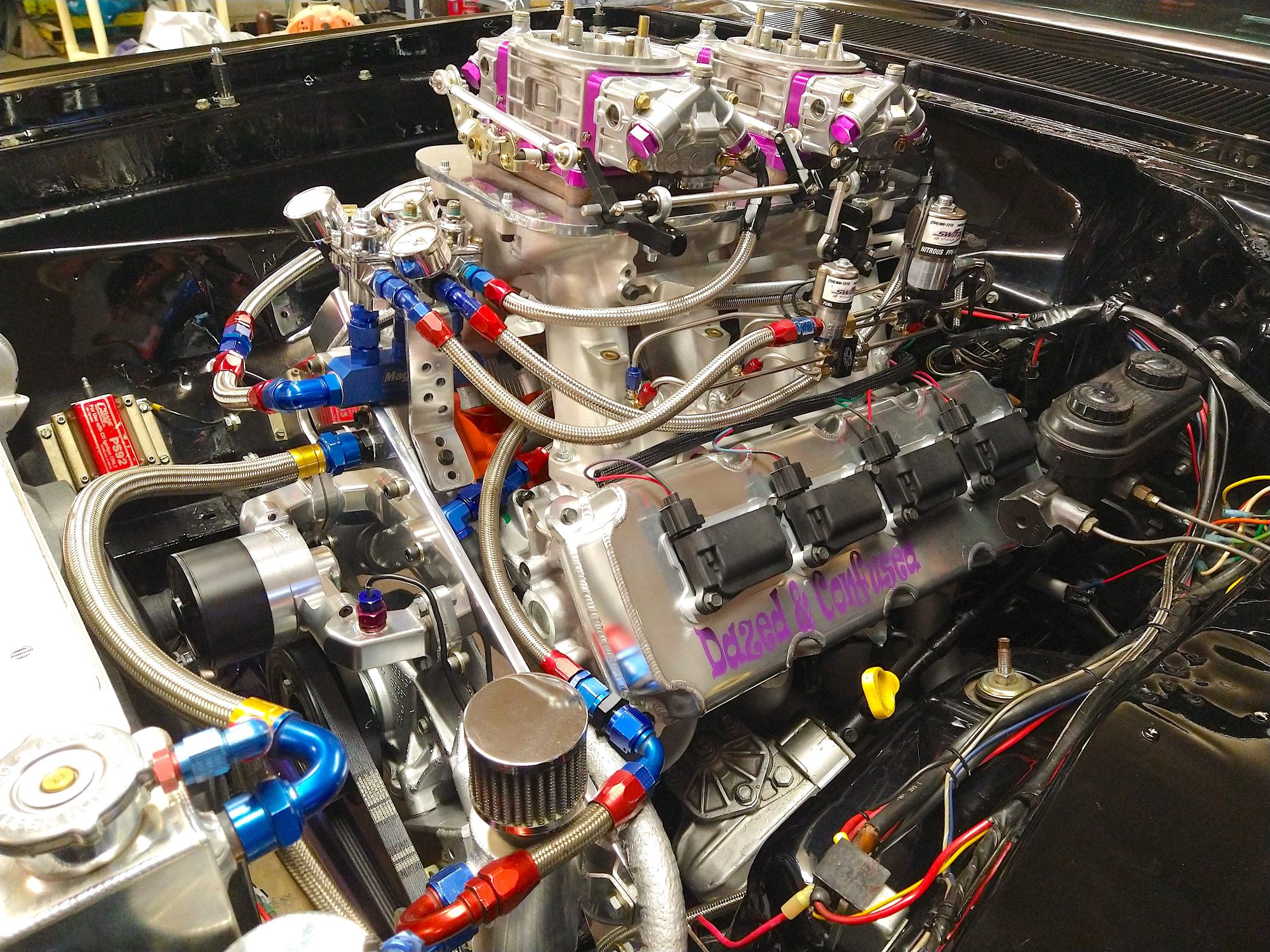 Lenny hopes the new engine package will make around 1,000 horsepower, and judging by the mods he's made to the car and engine, he should have no problem as he's very optimistic on how fast his Dart will run. "We should be in the hunt for the money. It will really depend on how tight Woodward Avenue's surface is as to how much power we can put down," said Lenny. "I love the idea of being on Woodward and racing some of the fastest cars in the country on a road everyone grew up hearing about. We're looking forward to seeing everyone at Roadkill Nights!"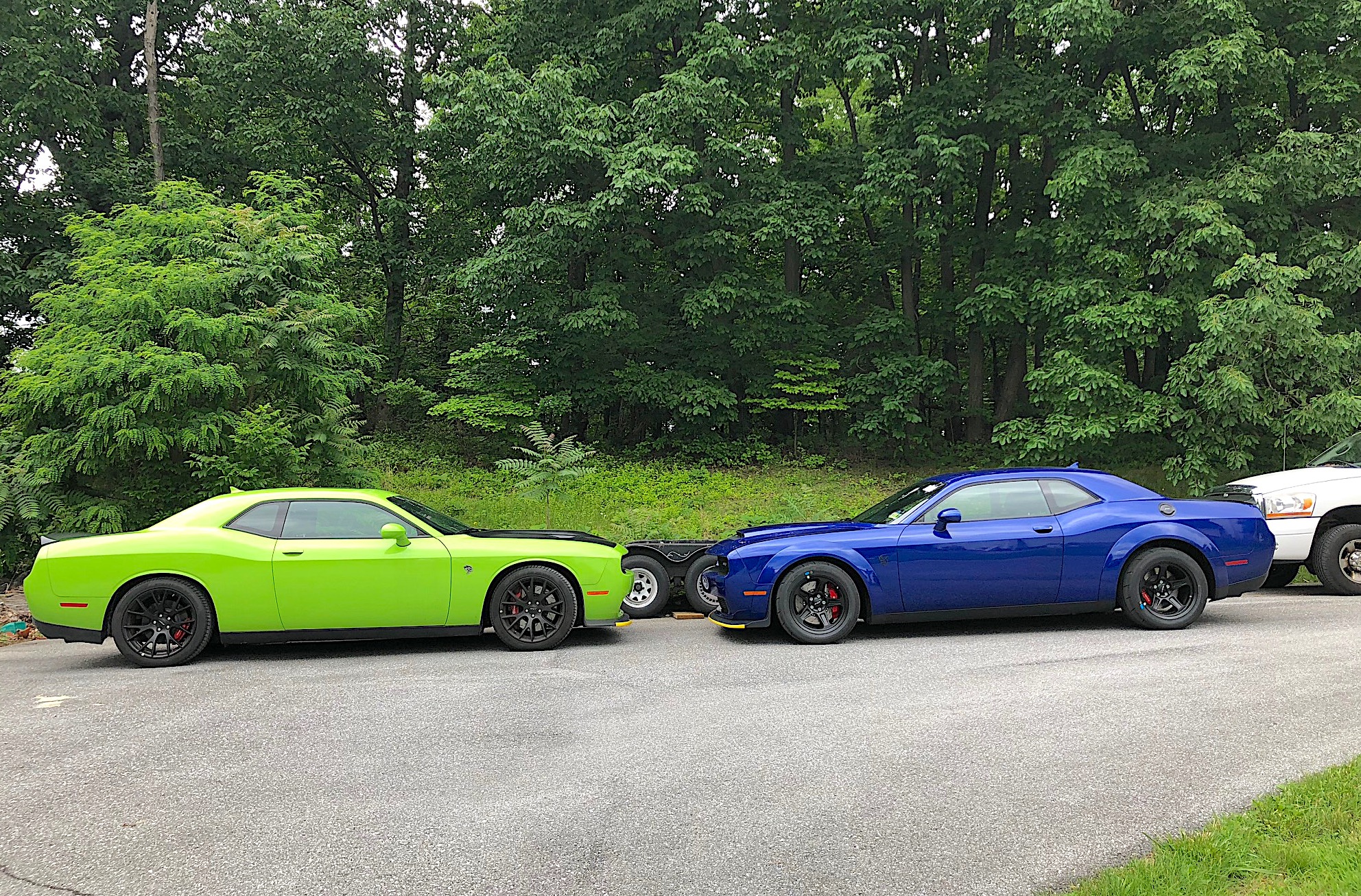 DAVID SHATZER – 2018 DODGE CHALLENGER SRT DEMON
Born and raised in Altoona, Pennsylvania, David came home from the hospital in a 1954 Dodge sedan. That's probably when his love of Mopar vehicles began to seep into his skin. By the mid-1970's David procured a used Sublime 1970 Challenger R/T powered by a 440 Six Pack and then a 1971 Plymouth Duster 340, both we're happy to report his still owns today. David has also added some modern muscle to his fleet that includes a 2015 Challenger SRT Hellcat and 2018 Challenger SRT Demon. Like many gearheads that like to noodle on their cars looking for more power, David began to modify the SRT Hellcat and it runs 10.80s consistently. He competed at the first Roadkill Nights back in 2016 with the Challenger SRT Hellcat and formed a common bond with fellow Mopar fanatics, exchanging tuning tips and discussing other enhancements on the 6.2L supercharged HEMI engines that motivate these fast street cars. "The comradery among the friends I've made through the years competing at Roadkill Nights has been great," said David. "Hanging out with fellow SRT owners like Tom Drago, Paul Georges, Simon 'Phast HEMI' and others, as well as the opportunities to meet the Dodge executives and SRT engineers, and learn more about these cars, makes this event even better!" This year, David will park the SRT Hellcat and race his Challenger SRT Demon at Roadkill Nights. He'll have to work on things, getting the rear tire pressure just right for maximum bite, taking some weight out of the car and tuning the Demon's mighty HEMI engine for the weather conditions. That's why these hardcore racers go and test before showing up on Woodward.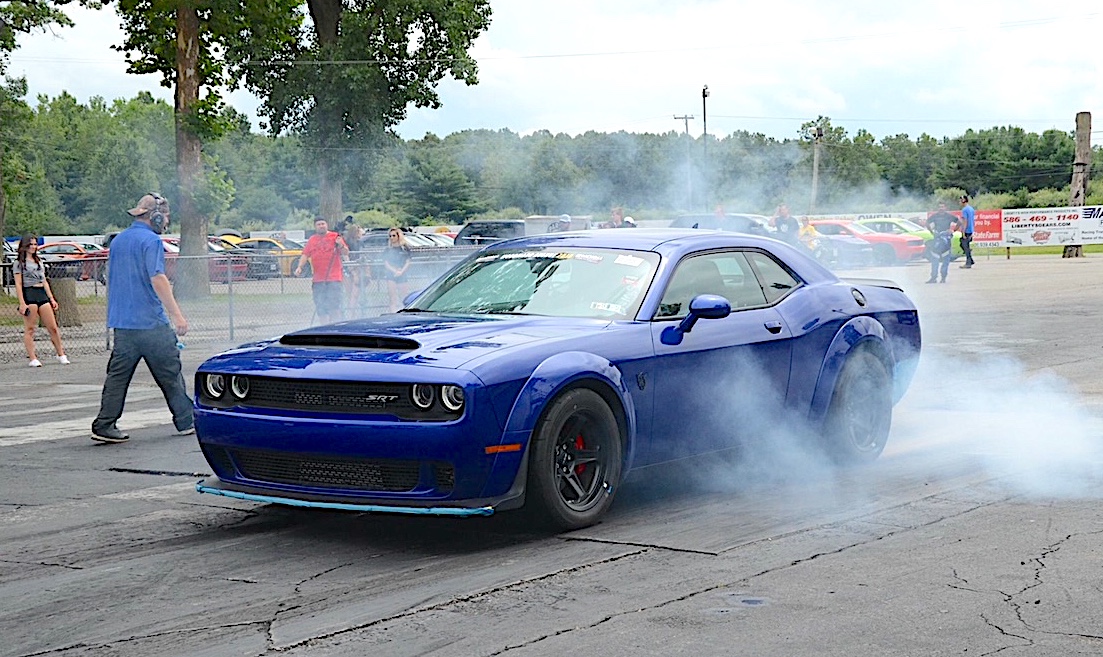 So, how do you think these returning Mopar warriors will do at this year's Roadkill Nights? Stop by and see all the action for yourself as Woodward Avenue will once again shake under the might and brawn of our HEMI engine-powered machines!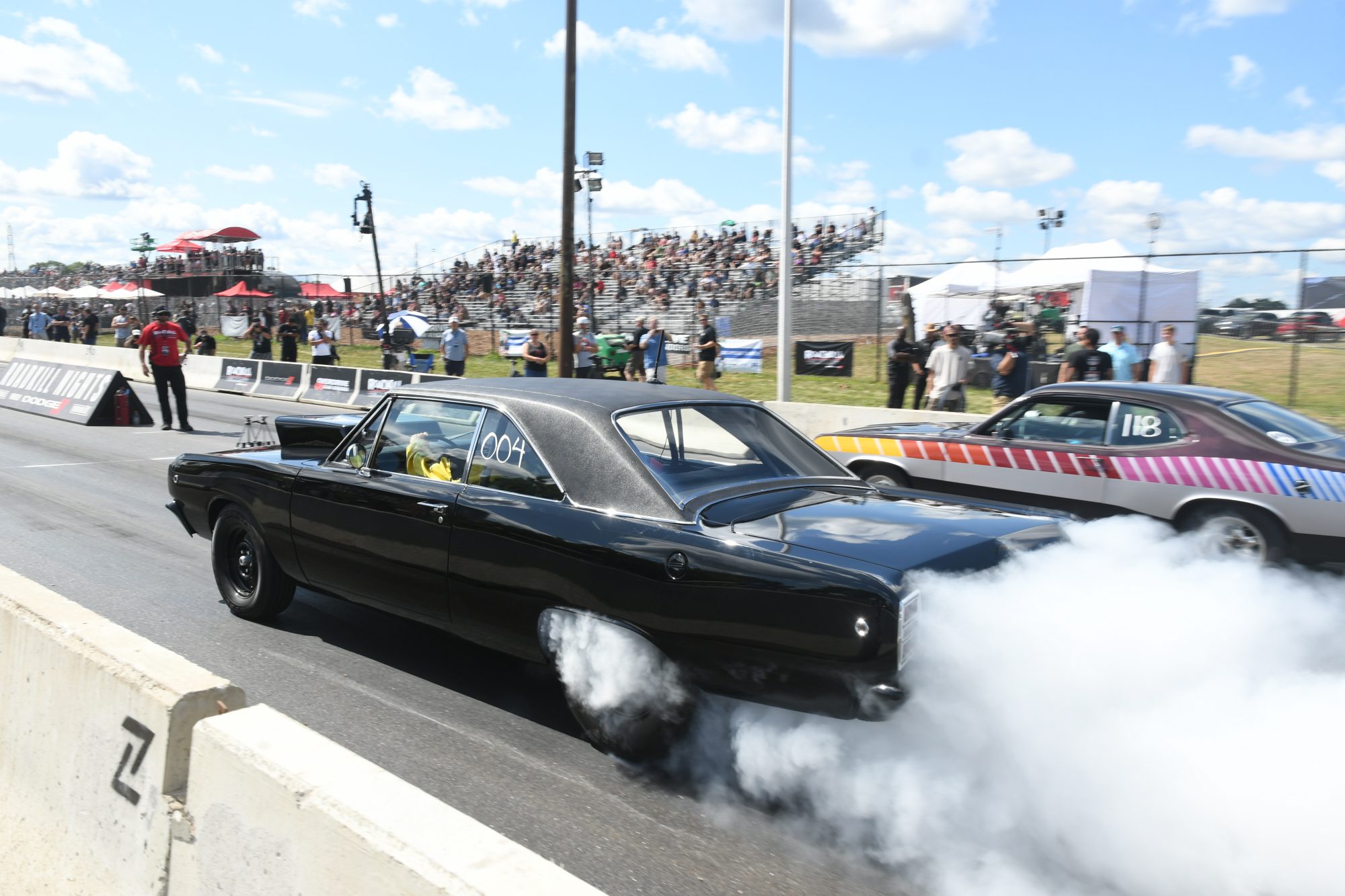 Comments
Comments